When planning a conference, choosing the right keynote speaker can make all the difference in creating a memorable and impactful event. The right speaker will motivate and inspire your audience, while also sharing valuable insights and knowledge on a chosen topic.
How do you select a speaker who resonates with your audience's interests and needs to truly engage and connect with them?
In this article, we've compiled a list of top motivational speakers who bring a wealth of expertise and experience in various industries and fields. From leadership to entrepreneurship, diversity and inclusion, and beyond, you're bound to find a great fit for your conference here.
Table of Contents
Female Motivational Speakers
As the event industry continues to grow, there has been an increased demand for diverse and inclusive conference speakers. Consider highlighting the contributions and unique perspectives of female motivational speakers. In this section, we will highlight some of our favorite female motivational speakers who are making waves in their industries and inspiring audiences around the world.
Caroline A. Wanga is a business leader, equity strategist, and thought leader who teaches audiences to listen courageously, celebrate authenticity, and design strategic impact in the areas of diversity, equity, and inclusion. Caroline has been named Top Executive in Corporate Diversity by Black Enterprise and recognized by Savoy as one of the Most Powerful Women in Corporate America.
Catherine Price is an award-winning science journalist, speaker, and author of How to Break Up With Your Phone: The 30-Day Plan to Take Back Your Life and The Power of Fun: How to Feel Alive Again. In her words, Catherine helps people scroll less, live more, and have fun! She believes that through playfulness, connection, and flow, we can empower ourselves to live our best, most fulfilled lives.
Promising Review: "Our employees loved hearing the great observations that Catherine shared in our recent resilience event. Even though it was a virtual event, the participants were engaged throughout the session, sending questions and chats throughout. We loved Catherine's great suggestions!" - CIGNA
Molly Fletcher is a world-renowned keynote speaker who delivers inspiring talks on leadership, mindset, and peak performance. She comes from a 15-year background as a sports agent representing top athletes and coaches. Her presentations include how to unleash your true potential, how to be fearless at work, how to achieve a "champion mindset," and how to win in business as a woman.
Judi Holler is a keynote speaker who believes that the future belongs to the brave. Her presentations teach audiences that, while we cannot avoid the difficult things in life, we can control what we do next. Her mission is to help people understand that they hold the power. Hire Judi to learn how to turn obstacles into opportunities, how to leverage boundaries, and how to create iconic teams and leaders.
Dr. Kate Steiner serves as a burnout recovery consultant, speaker, author, and founder at LIFT Wellness Consulting. Dr. Steiner's practice is grounded in research-based models of helping professionals grow and thrive in their burnout recovery journeys. Her mission is to help end the burnout cycle among professionals to help them live happier, healthier lives.
Shelley Brown's keynote presentations teach leaders how to create a continuous culture of belonging by fostering a safe environment where employees can choose their level of authenticity to perform their best through the following paradigm: Safety + Choice = Belonging. Learn how to create environments that foster a continuous sense of belonging by partnering with Shelley.
Promising Review: "I recently attended an event where Shelley was the speaker. She was very engaging and used compelling storytelling." - Mozi Z.

Business and Educational Motivational Speakers
In our fast-paced world, it can be a challenge to stay motivated and focused on achieving our goals. Give attendees the opportunity to improve their productivity, innovate, and grow with inspirational keynote speakers who have the expertise and experience to help them get there!
Alex Sheen is one of the world's foremost experts on accountability and commitment, giving presentations on making (and keeping) promises. He is an author, podcast host, five-time TEDxTalk speaker, and founder of the "because I said I would" movement. His goal is to inspire people to become active participants in their communities and to instill a desire to help others through volunteerism.
Promising Review: "Alex Sheen was the best keynote I've ever had. He was amazing." - Laura T.
Chris Norton suffered a spinal cord injury playing college football, losing all feeling and movement from the neck down. He was only given a 3% chance to ever move again. Today, Chris teaches that life is about keeping a positive attitude and shaping yourself in the face of adversity. Chris' story, titled 7 Yards: Christ Norton Story, has been featured on Netflix, Amazon Prime, and AppleTV.
Erik Weihenmayer is a blind man who climbed Mt. Everest, earning his spot in Time Magazine. He also is the Co-founder of No Barriers USA, a non-profit that teaches "what is within you is stronger than what's in your way." His keynotes focus on the idea that there are seven critical elements designed to help you map out and tackle your own mountains, both in life and in work.
John O'Leary was a nine-year-old boy when he burned 100% of his body in an explosion. He woke up in a hospital bed and doctors gave him a 1% chance to live. After five months in the hospital, dozens of surgeries, and years of physical therapy, John survived and thrived. Today, his speeches revolved around seizing life and keeping a positive mindset in every situation.
Mick Ebeling, along with a team of programmers, artists, and inventors, developed the EyeWriter, an affordable eye-tracking device that allows artists with ALS to draw using only their eyes. As the Founder of Bento and the Not Impossible Foundation, Mick's motto is "If not now, then when? If not me, then who?" Mick has been named by Fortune Magazine as one of the Top 50 World's Greatest Leaders.
Stedman Graham is an educator, author, businessman, and public speaker. He is also the long-term partner of Oprah Winfrey. Stedman's keynotes focus on teaching audiences how to learn who they are, create a vision, improve their relationships, set goals, and build a performance mindset. He uses his proven Nine Step Success Process® to teach and drive his powerful messages.
Travis Mills is a retired United States Army Staff Sergeant of the 82nd Airborne who survived after becoming critically injured in Afghanistan by an IED (improvised explosive device). As a quadruple amputee, he advocates for veterans and shares his knowledge in his best-selling memoir Tough as They Come. He uses his sense of humor to engage audiences and teach them to never quit.
Leadership Motivational Speakers
Leadership is a critical component of any successful organization. But how, exactly, can you cultivate your skills and qualities to transform yourself into a great leader? Whether you're looking to inspire your team, enhance your professional skills, or learn how to lead, these inspirational speakers are making an impact in their fields and helping others achieve success along the way.
April Callis-Birchmeier PMP®, CCMP™, CSP provides valuable insights on organizational change and developing positive culture through her keynote speaking and interactive workshops. Recognized as a Top 30 Global Guru in Organizational Culture, April delivers engaging talks that resonate with audiences. She is the founder and leader of Springboard Consulting and the author of four best-selling books, including "READY, Set, Change! Simplify and Accelerate Organizational Change."
Carla Harris has been named one of the Top 40 Female Speakers in the World (2020), speaking to audiences about how to maximize their career success. In 2013, Carla Harris was appointed by President Barack Obama to chair the National Women's Business Council. Today, she is a singer and best-selling author of several leadership books that cover lessons learned during her Wall Street career.
Colonel Nicole Malachowski (USAF, Retired) is a keynote speaker who provides thought-provoking and engaging speeches to audiences across all different industries and around the globe. She aims to inspire professionals to rethink the challenges they face every day, master the role of being a trustworthy team player, and embrace moments of personal and professional vulnerability.
Promising Review: "Nicole Malachowski was incredible at our leadership conference last year. She was able to take our goals and objectives from our event and apply them to her talk so seamlessly, and we had ONE meeting with her. She is incredible. Her personal story is so fascinating." - Dayna L.
Eliz Greene will energize your attendees and send them home ready to do something different! Her program uncovers the hidden causes of stress and provides strategies to combat the impact of overwhelm and uncertainty. She uses humor, personal stories, interactive exercises, original job stress research, and case studies to teach listeners about work-life balance and leadership.
Promising Review: "Eliz Greene is an amazing speaker with a great story to tell. She can also MC or host." - Mary-Ann U.
Jon Dorenbos brings an element of fun to any event by blending storytelling, magic, and humor to create an unforgettable experience. More than "just a magic show," Jon uses magic to complement his messaging around leadership, overcoming obstacles, teamwork, and more. Jon was a finalist on season 11 of America's Got Talent and the author of the book Life is Magic.
Layne the Auctionista focuses their presentations on entrepreneurship, leadership, and overcoming adversity. Mid-life, Layne stepped away from the corporate world and became a high-energy fundraising event auctioneer who's found record-breaking success in their career.
As a non-binary keynote speaker and self-described "philantro-tainer", Layne uses emotion, humor, and storytelling to teach lessons about the meaning of success and how to challenge societal expectations to stay true to yourself.
Mason Harris, also known as the "Chutzpah Guy," learned early on that America is the land of opportunity, and that success has two critical components: Education and chutzpah. As an entrepreneur, Mason shares his experience of "successes" and "lesser successes," along with his rules of Chutzpah: A combination of self-confidence, audacity, creativity, and extraordinary leadership.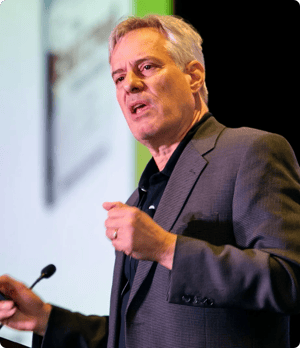 Regan Walsh is a lifelong motivator and passionate leader who inspires teams through keynotes, workshops, and panels around the globe. She covers a variety of uplifting topics, including how to beat burnout, utilize the "power of positive disruption," and reclaim the "power of yes." Regan also offers coaching to help women elevate their leadership and amplify their impact.
Connect with Regan Walsh on LinkedIn and Instagram.
Promising Review: "I met this amazing speaker and then saw her speak to a group of entrepreneurs. She was funny and motivating." - Erin F.
Terrance Minnoy is a leadership strategist, keynote speaker, coach, and author. Certified by the Les Brown Institute and the Center for Executive Coaching, Terrance empowers leaders to welcome change, take on challenges, and embrace disruption on the way to miraculous results. He comes from 25+ years of corporate sales experience and authored the book Indifferent Strokes, Embracing Life's Adversities.
Sample Speaker Agreement Template: Get Your Copy
Are you looking to hire a speaker for your next event? If so, you'll need a clear and professional agreement that protects both parties and helps ensure a successful event.
This free speaker contract template will not only save you significant time but also highlights key details you must cover for a successful speaking engagement, including the following:
Scope of Work
Compensation
Travel arrangements
Intellectual Property Rights
Indemnification
Termination
Governing Law
...and more!
Don't spend hours drafting a contract from scratch. Download your free speaking engagement agreement template here and customize it to fit your needs!