Did you know that reading as little as six minutes per day can help improve your quality of sleep, reduce stress and depression, and improve your mental sharpness? Take advantage of these benefits by cracking open a great book, many of which are for business professionals including professional development books. Enjoy the best professional books we could find!
| | |
| --- | --- |
| | Short on professional development funds? No worries. Use your local library or an app like Libby to read these books for free or jump to our pc/nametag tools and resources section for access to free educational resources you can download today. |
Table of Contents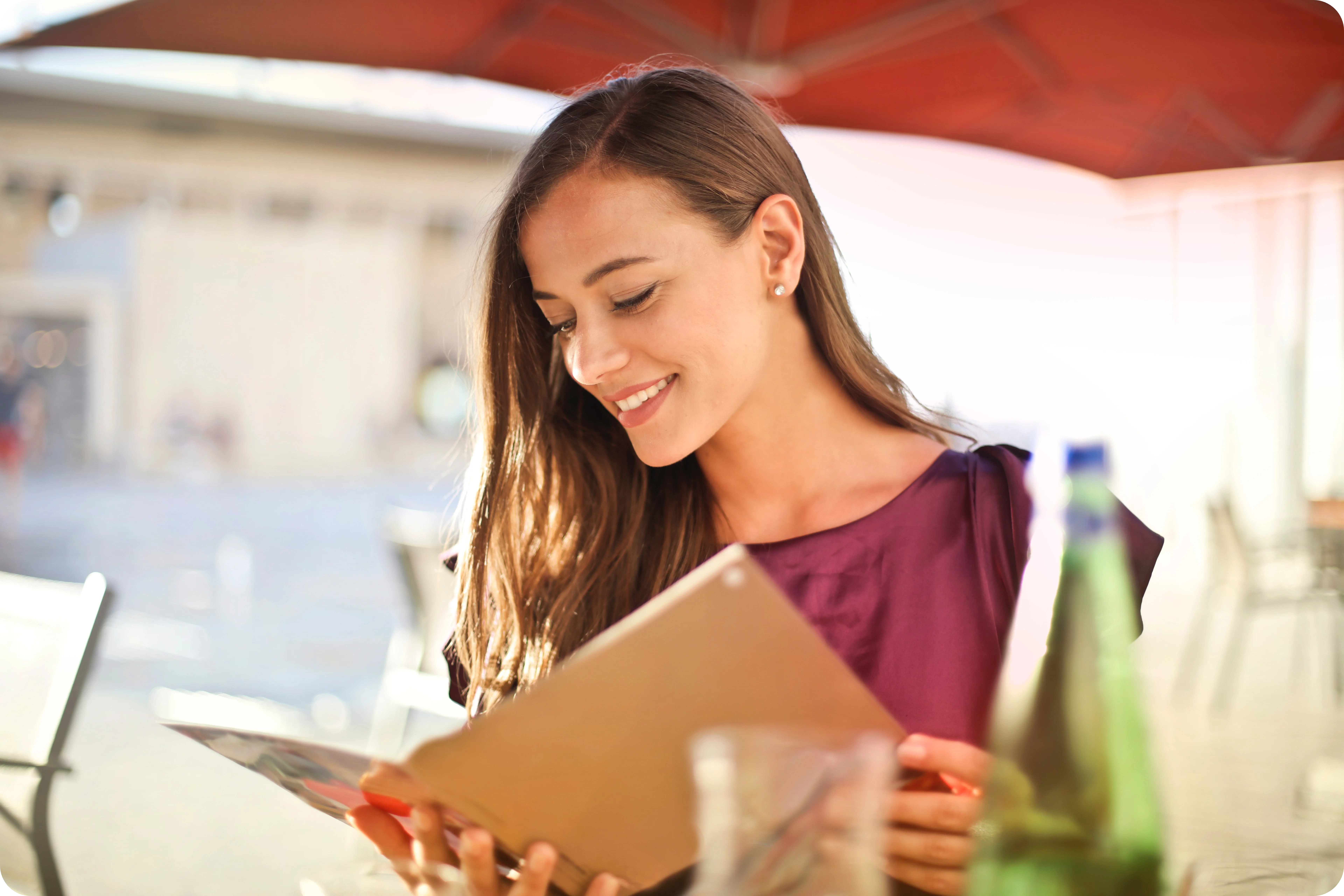 Best Business Culture Books
The Five Dysfunctions of a Team: A Leadership Fable
Author: Patrick Lencioni
If you're looking to become an exceptional team leader, this book is for you. You'll learn about the "five dysfunctions" of why teams struggle, and what you can do to overcome common hurdles. When it comes to building a more effective team, leadership requires just as much courage as it does insight! Grab this awesome professional development book for business!
Hit Makers: How to Succeed in an Age of Distraction
Author: Derek Thompson
How is pop culture created? Why do some things become popular, and others don't? According to Derek Thompson, nothing "goes viral." Popular movies, songs, and mobile apps become successes in today's crowded media environment for a reason. Discover the hidden psychology of why we like what we like and how cultural markets shape our lives.
The Advantage: Why Organizational Health Trumps Everything Else in Business
Author: Patrick M. Lencioni
Want to give your organization a competitive advantage more powerful than any other? According to Patrick Lencioni, the answer isn't a superior strategy, faster innovation, or smarter employees; it's achieving organizational health. Follow Lencioni's approachable model for achieving success, complete with stories, tips, and anecdotes to follow.
Culture by Design: 8 Simple Steps to Drive Better Individual and Organizational Performance
Author: David J. Friedman
"Culture" has become one of the hottest catchphrases among organizations and leadership teams. Yet, it can be difficult to understand what culture really is. In this game-changing book, David Friedman creates a roadmap for building a high-performing culture any team can use. Read tips, stories and examples in this conversational and easy-to-follow book.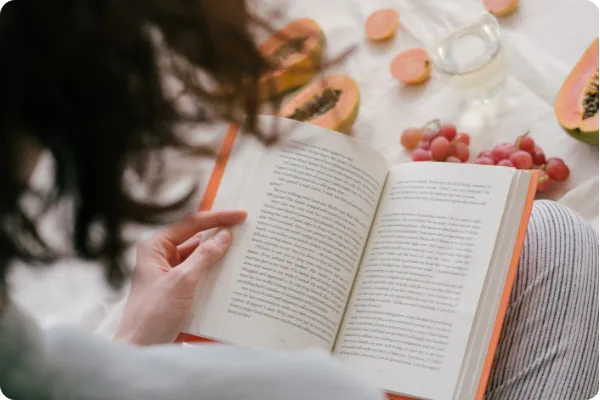 Best Leadership Development Books
Radical Candor (Be a Kick-Ass Boss Without Losing Your Humanity)
Author: Kim Scott
Great bosses maintain strong relationships with employees. That's why in this book, you'll find the three key principles of building better relationships: "Make it personal, get (sh)it done, and understand why it matters." This book is great for people who want to create a productive work environment in which their team members can thrive.
The 7 Habits of Highly Effective People
Author: Stephen R. Covey
According to Stephen Covey, every person has habits. Some are positive, some are negative, and some have little-to-no impact on your daily life. In this book, Covey teaches how to eliminate bad habits, while also building upon the good ones. Check out this book if you want to learn how to practice and sharpen your most productive habits.
The Coaching Habit: Say Less, Ask More & Change the Way You Lead Forever
Author: Michael Bungay Stanier
In this witty and conversational book, Bungay Stanier unpacks seven essential coaching questions to guide your team towards greater results. This book takes a fresh, innovative approach to the traditional how-to manual through insider insights, research-based evidence, and interactive training tools to turn practical advice into practiced habits.
Good to Great: Why Some Companies Make the Leap and Others Don't
Author: James C. Collins
"How can good companies, mediocre companies, and even bad companies achieve greatness?" In this book, James Collins reveals the answer to what makes a company shift from "good" to "great." Readers will gain insight from his five-year study on the key determinants of greatness, including leadership skills required to achieve success.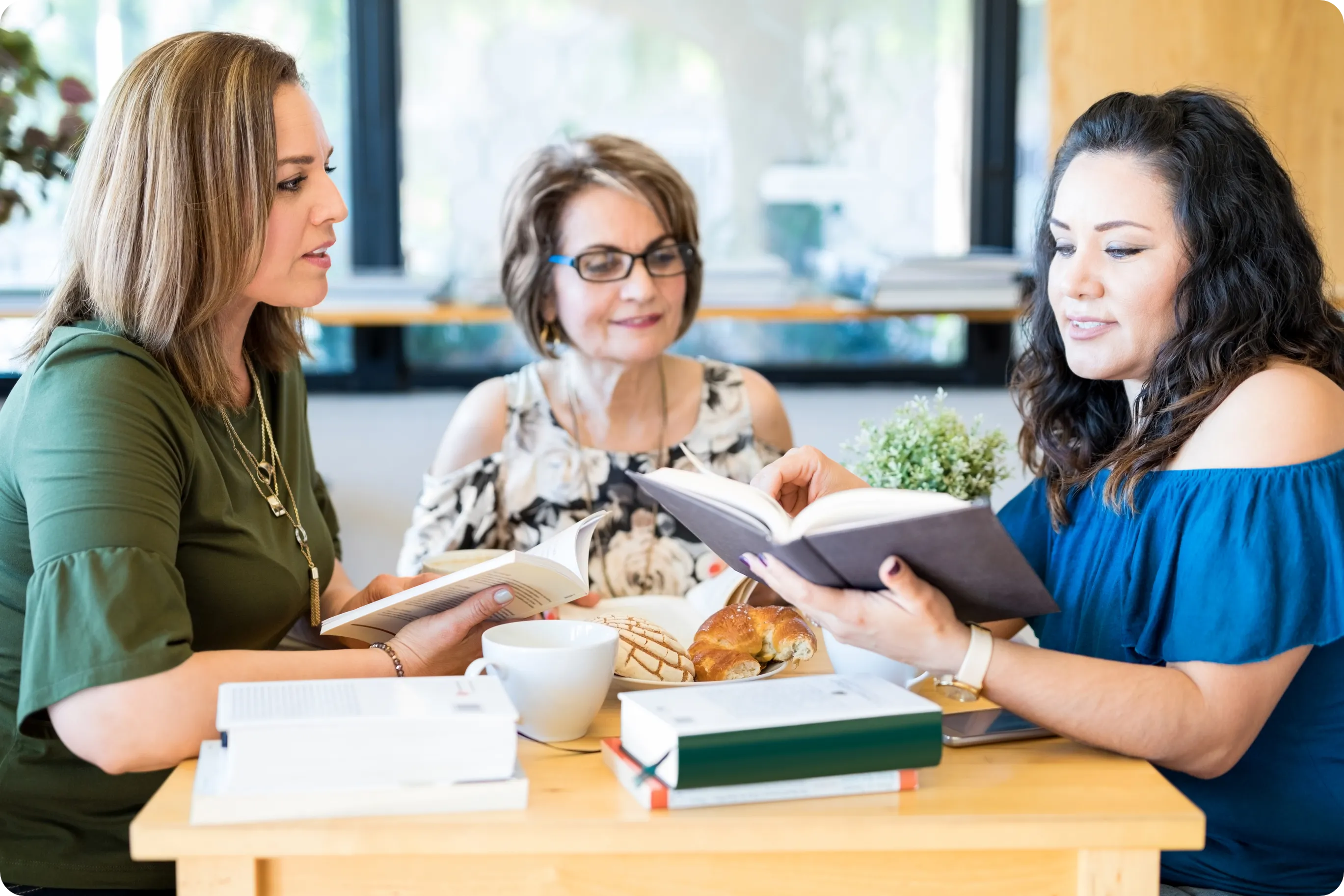 Best Motivational Books
Think Again: The Power of Knowing What You Don't Know
Author: Adam M. Grant
In this book about "the benefit of doubt," Adam Grant explains that it's good to embrace the unknown and find joy in being wrong. You'll learn why it is sometimes important to rethink your stance, admit that you do not yet have an answer, or seek critical feedback to become a more productive member of your team.
Daring Greatly: How the Courage to Be Vulnerable Transforms the Way We Live, Love, Parent, and Lead
Author: Brené Brown, PhD, LMSW
Every day, we experience uncertainty, risks, and emotional exposure, all of which define what it means to be vulnerable or to dare greatly. Brené Brown dispels the cultural myth that vulnerability is weakness and argues that it is, in truth, our most accurate measure of courage.
Big Magic: Creative Living Beyond Fear
Author: Elizabeth Gilbert
Seek inspiration. Embrace curiosity. Tackle what you love most and face the things you fear. These are the principles that Elizabeth Gilbert writes about in her book. Inside, you'll learn the attitudes, approaches, and habits you'll need to have to live your most creative life. This book is ideal for anyone looking to infuse mindfulness and passion into their life!
Dare to Lead
Author: Brené Brown
What does leadership mean to you? Brené Brown argues that leadership is not about titles, status and power over people. Rather, it is about holding yourself accountable for recognizing and developing the potential you see in people and ideas. Check out this book if you want to learn how to lead, choose courage and make a difference.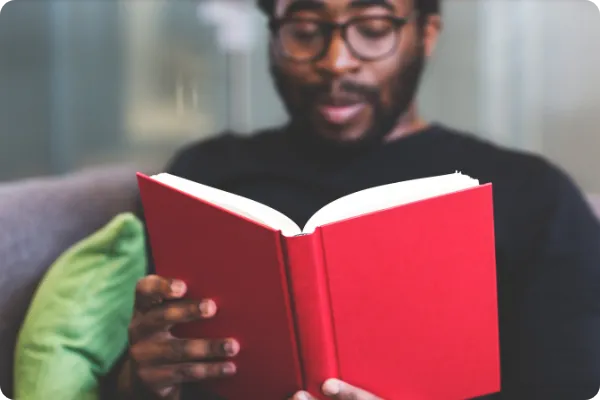 Best Problem-solving and Decision-making Books
Crucial Conversations: Tools for Talking When Stakes Are High
Authors: Kerry Patterson, Joseph Grenny, Ron McMillan, Al Switzler, Stephen R. Covey
"When stakes are high, opinions vary, and emotions run strong, you have three choices: Avoid a crucial conversation and suffer the consequences; handle the conversation badly and suffer the consequences, or read Crucial Conversations and discover how to communicate best when it matters most." Gain the tools you need to step up to life's sticky situations, say what's on your mind and achieve the positive resolutions you can be proud of.
Thinking, Fast and Slow
Author: Daniel Kahneman
There are two systems that drive the way we think. The first system is fast, intuitive, and emotional, while the second system is slower, more deliberative, and more logical. Join world-famous psychologist Daniel Kahneman as he offers advice on thinking slowly and guarding against the "mental glitches" that can get us into a bind down the road.
The Energy Bus: 10 Rules to Fuel Your Life, Work, and Team with Positive Energy
Author: Jon Gordon
According to Jon Gordon, there are ten secrets to approaching life and work in ways that lead to true accomplishment. An enlightening and inspiring ride, this book provides an engaging story that teaches readers how to overcome adversity and bring out the best in themselves and their teams.
Originals: How Non-Conformists Move the World
Author: Adam Grant
"How can we originate new ideas, policies, and practices without risking it all?" This book uses intriguing studies and stories to illustrate how to recognize a good idea. Find insight on how to speak up without getting silenced, while also building a coalition of allies, choosing the right time to act, and managing any fear and doubt.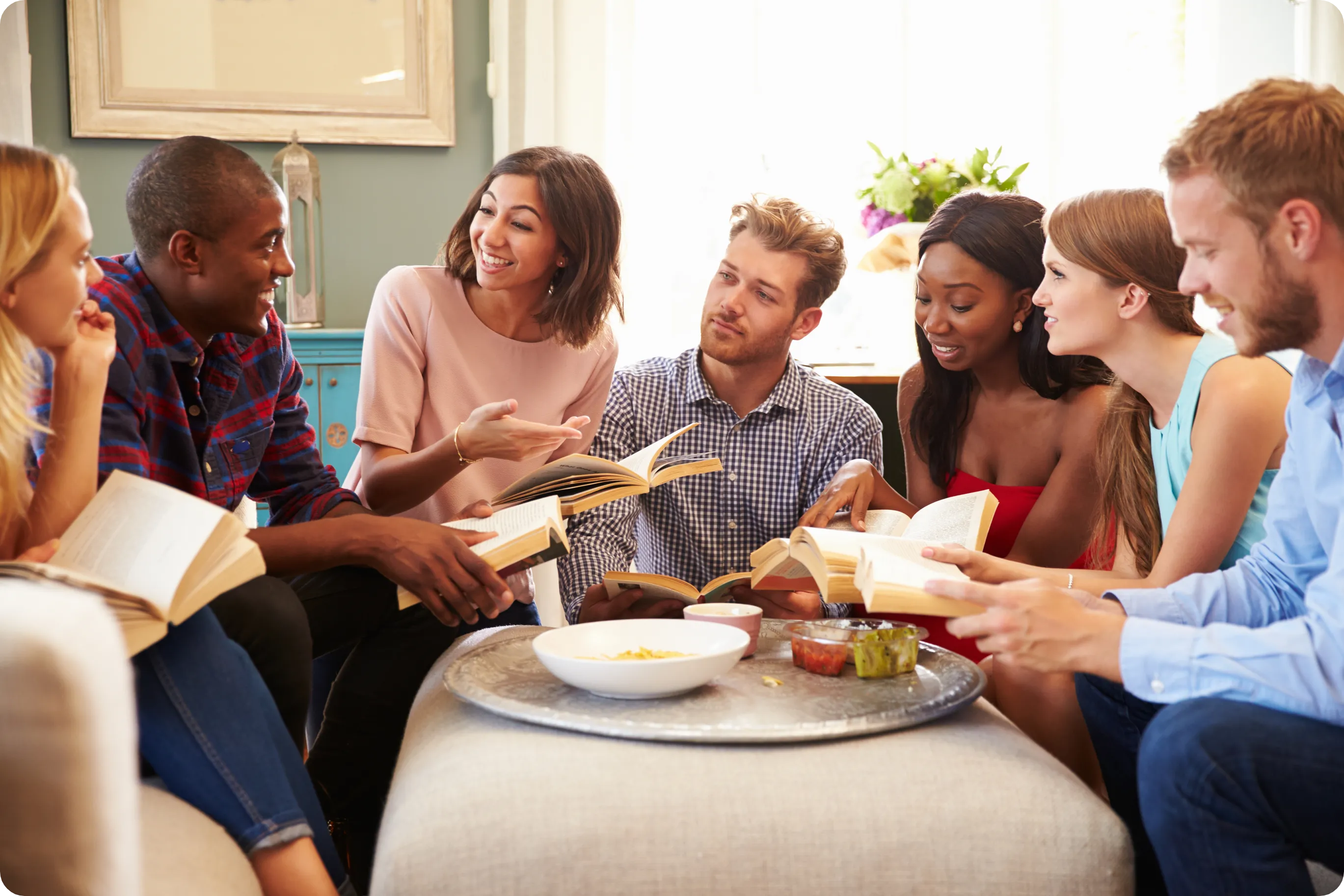 Best Sales and Marketing Books
Building a Story Brand: Clarify Your Message So Customers Will Listen
Author: Donald Miller
In this New York Times best-seller, you'll discover strategies to dramatically improve how to connect with customers and grow your business. Inside, you'll learn the real reason customers make purchases; how to simplify branding choices so people understand them; and how to create the most effective messaging for websites, brochures, and social media.
Friction: Passion Brands in the Age of Disruption
Author: Jeff Rosenblum
Want to learn how to create a "passion brand?" Friction argues that brands don't just need clever messages or new, shiny technologies; they need a fundamental change in strategy. You'll gain insight on how to embrace transparency, engage your audience, create brand ambassadors and unleash the potential for rapid organizational growth.
They Ask, You Answer: A Revolutionary Approach to Inbound Sales, Content Marketing, and Today's Digital Consumer
Author: Marcus Sheridan
Content marketing is no longer about keyword-stuffing and link-building; it's about creating high-quality content that answers your customers' most pressing questions. But where, exactly, should content writers start? This playfully written book explains how to structure an effective content strategy that will revolutionize your marketing plan.
The Content Trap: A Strategist's Guide to Digital Change
Author: Bharat Anand
Companies everywhere face two major challenges today: getting noticed and getting paid. To confront these obstacles, this book covers how to use content to enable connections with customers. You'll gain an innovative approach to digital transformation at your organization, and how it can be used to create meaningful connections with stakeholders.
Best Diversity and Inclusion Books
How to Be an Inclusive Leader: Your Role in Creating Cultures of Belonging Where Everyone Can Thrive
Author: Jennifer Brown
Creating an inclusive workplace is a crucial element of fostering higher employee engagement, performance, and profits. But the reality is that many people still feel unable to bring their true selves to work. Choose this book to understand how to boost self-awareness, take action and support inclusion in your workplace.
Blindspot: Hidden Biases of Good People
Authors: Mahzarin R. Banaji and Anthony G. Greenwald
We all carry biases from exposure to cultural attitudes about age, gender, race, ethnicity, religion, social class, sexuality, disability status, and nationality. In this book, you'll learn how to recognize hidden biases you may have, gain awareness and adapt any beliefs and behaviors to remain as fair as possible to the people around you.
We Can't Talk about That at Work!
Author: Mary-Frances Winters
Even with the best of intentions, you can't just start talking about taboo topics. Follow the exercises and tools in this book to help yourself become more aware of how your cultural background shapes your perceptions and habits. You'll come away with a better understanding of how people from other cultures may differ from you, particularly when it comes to communicating and handling conflict.
Inclusify: The Power of Uniqueness and Belonging to Build Innovative Teams
Author: Stefanie K. Johnson
Humans have two basic desires: to stand out and to fit in. Many companies respond by creating groups where everyone fits in and no one stands out, or where everyone stands out and no one fits in. How can leadership teams find that happy medium where employees can demonstrate their individuality while also feeling they belong? Find out in this book.
The Leader's Guide to Unconscious Bias
Author: Mark Murphy
Want to learn more about the definitions, concepts, and neuroscience behind unconscious biases? This book teaches readers how experiences can shape who we are and impact how we view the world—leading to unconscious bias. Discover a four-part framework on how to recognize bias and mitigate biased thinking.
Good Guys: How Men Can Be Better Allies for Women in the Workplace
Author: W. Brad Johnson
According to gender-in-the-workplace experts David G. Smith and W. Brad Johnson, men play a crucial role in promoting gender equality at work. Discover a practical, research-based guide on how men can partner with female colleagues to advance women's leadership, break down gender stereotypes, overcome conscious biases, and create productive working relationships with women.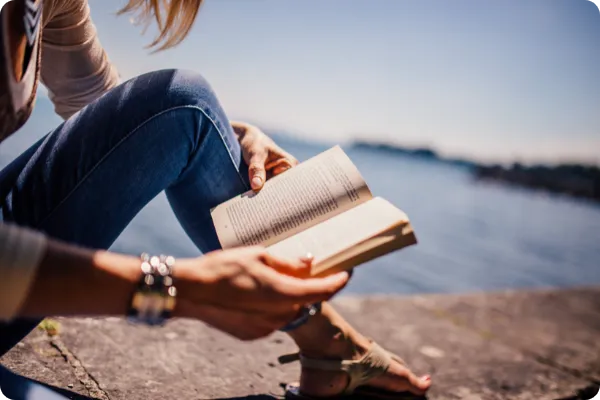 Best Self-care and Self-esteem Books
Burnout: The Secret to Unlocking the Stress Cycle
Authors: Emily Nagoski, PHD, and Amelia Nagoski, DMA
Burnout. Many women in America have experienced it. What's expected of women and what it's really like to be a woman in today's world are two very different things—and women exhaust themselves trying to close the gap. This groundbreaking book explains why women experience burnout differently than men and provides a simple, science-based plan to help women minimize stress, manage emotions, and live a more joyful life.
➔ Get it on Amazon.
Practicing Mindfulness: 75 Essential Meditations to Reduce Stress, Improve Mental Health, and Find Peace in the Everyday
Author: Matthew Sockolov
Life moves fast, making it easy to get overwhelmed. Mindfulness exercises and meditations can help you live a more relaxed, meaningful life each day. This book covers 75 essential meditations you can use to make mindfulness easy and approachable. Each exercise takes anywhere from five to twenty minutes—perfect for a workday break!
➔ Get it on Amazon
.
Rewire Your Anxious Brain: How to Use the Neuroscience of Fear to End Anxiety, Panic, and Worry
Authors: Catherine M. Pittman and Elizabeth M. Karle
Have you ever wondered what is happening inside your brain when you feel anxious, panicked or worried? Psychologist Catherine Pittman and author Elizabeth Karle explain the science behind emotion in this unique, evidence-based solution to overcoming anxiety. Learn how to empower yourself to cope with and overcome anxiety.
➔ Get it on Amazon
.
The Gifts of Imperfection: Let Go of Who You Think You're Supposed to Be and Embrace Who You Are
Author: Brené Brown
Everyone has days where they feel unworthy or 'down in the dumps.' However, there is more to you than you know. This best-selling book focuses on well-being, self-acceptance and self-transformation. You'll find strategies to help you accept and embrace an 'imperfect' life in the best possible way.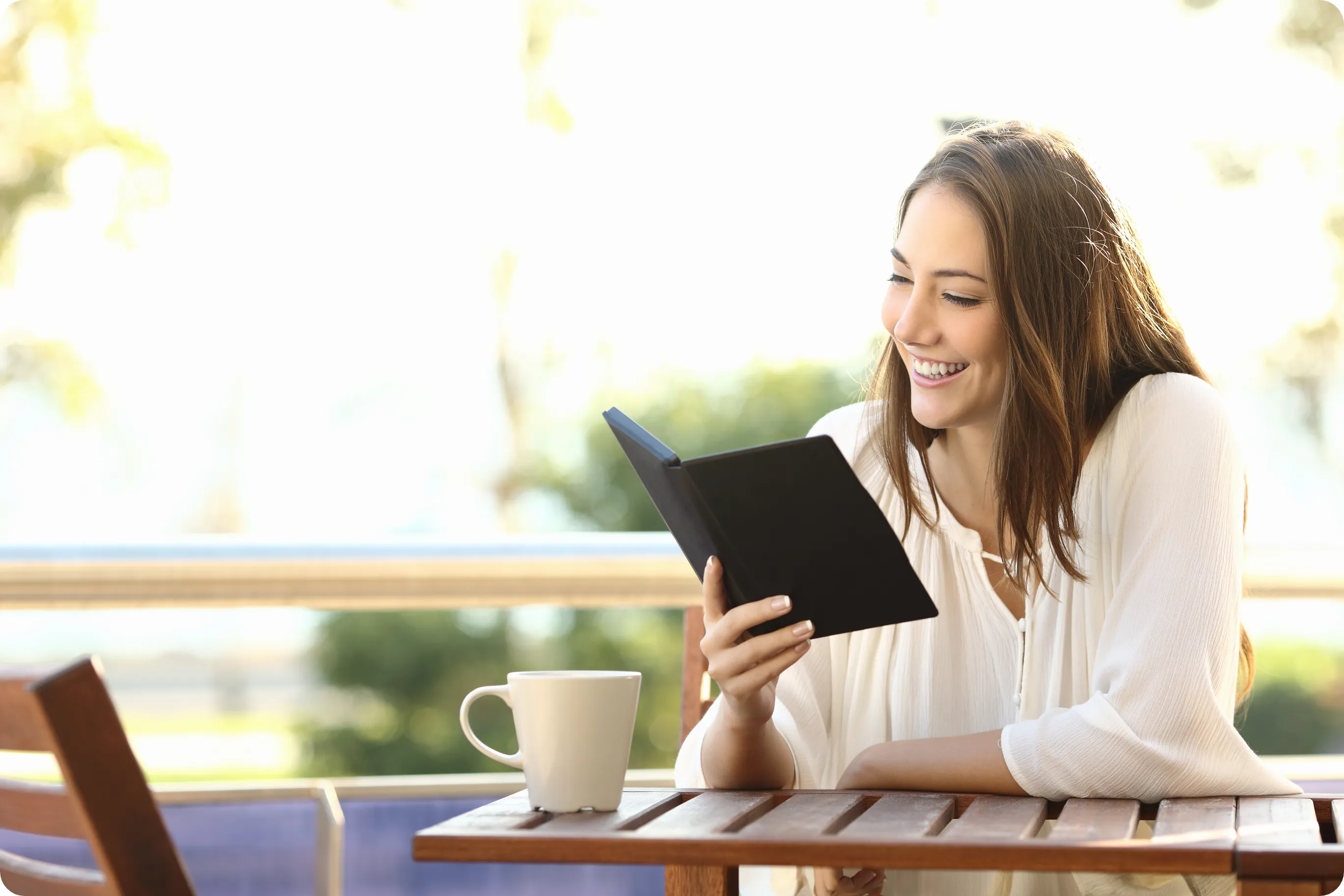 Don't miss these free pc/nametag tools and resources!
Did you know that pc/nametag creates new content weekly and monthly? Below, we've compiled a list of resources that our readers have loved within the past year. Learn about the latest industry trends, get access to tips and tricks for the busy business professional, and explore an array of topics ranging from employee engagement to meeting planning.
Read weekly articles that cover topics in meeting planning, project management, professional career growth, and more.
The Ultimate Guide to Hosting a Successful Virtual Event
Learn the principles behind creating an interactive, engaging experience for your virtual meeting attendees.
The Planner's Pocketbook: How to Host a Sustainable Event
Discover how to create less waste and improve event ROI through industry standards and eco-friendly best practices.
The Essential Employee Engagement Toolkit
Find strategies for improving employee engagement and appreciation within your organization.
Ebook: 5 Strategies Every Project Manager Should Know
Gain tips, tricks and tools to help you or your team members become better project managers.
Ebook: Surefire Marketing Tactics Any Team Can Use
Learn the secrets to creating a marketing campaign that works. Free tools and resources included!
Ebook: Office and Event Design - Tips for Improving the Health and Safety of Your Spaces
Re-envision your office or event to support safety with this space design technique how-to guide.
Tip: Don't forget to subscribe to the Tag Talk blog to receive articles just like this one to your inbox each week. We'll even include a coupon for $25 off your next order of $250 or more as a thank-you.
What professional development books do you recommend?
Which of these book suggestions sound most intriguing to you? What other books have you read that you'd recommend we add to this list? Leave a comment below with your suggestions and how you enjoyed ours. Chances are if the book was useful to you, it will be useful to other readers as well!
READ NEXT