As an event professional, you may be wondering: "Is earning an event planning certification worth it? Will the time, money, and energy I invest in a certification program have a measurable career payoff?"
While earning a new credential is a big commitment, there are countless benefits you can see from reaching the finish line. One study found that having a certification can help you earn a 35.2% higher salary than people who do not have a certification. Certification programs also teach invaluable skills that help event planners stand out in a crowded job market, earn new business, and expand their professional networks.
Are you ready to take the plunge, but aren't sure which program is right for you? We've written this guide to help you choose the perfect event planning certification for you based on your budget and desired skill set. Good luck! 👏
Table of Contents
Event Planner Certificate vs. Certification: What's the difference?
Before you begin your professional development journey, it's important to keep in mind that certifications and certificates are not the same despite how similar they sound. The difference between event planning certificates and certifications is as follows:
| | |
| --- | --- |
| | Event planning certificates show that you have completed a specialized course with an educational program. Certificates are meant to help event professionals keep their skills sharp and explore niche topics of interest. Not all certificates are recognized by the industry, but most will supplement your existing knowledge and prepare you to advance in your career. |
| | Event planning certifications are industry-recognized credentials from professional associations like the Events Industry Council (EIC), Professional Convention Management Association (PCMA), and others. Certifications are the highest level of event planning designation and prove you have passed a standardized exam. Certifications are recognized by the industry and may result in a designation after your name (I.e., CMP, CMM, DES, etc.) |
In other words, certificates will supplement your professional development plan and help you stay competitive in your field, while certifications are more formal and rely on the standards, credibility, and authority of their awarding organizations.
When deciding which option is best for you, remember that neither is better than the other. Both have value depending on your individual goals and circumstances. However, many event professionals pursue standardized credentials to qualify as a "certified event planner." If achieving a designation is your goal, a certification is a must.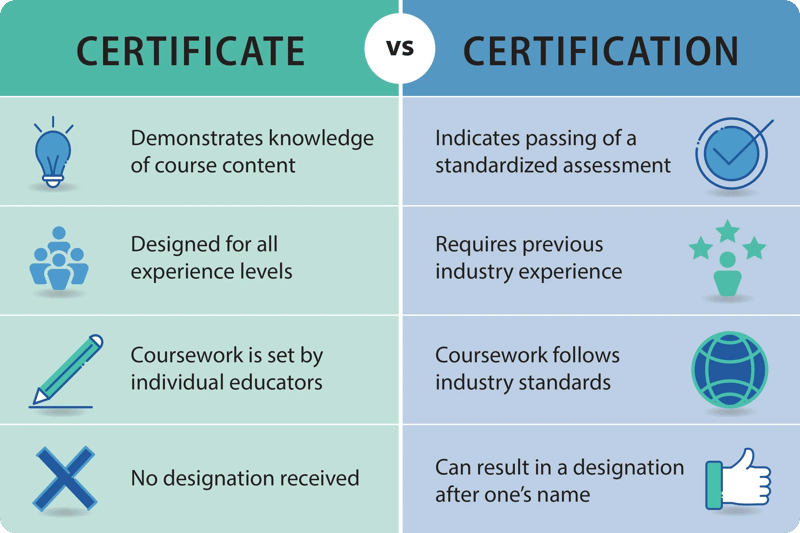 Top Benefits of Earning an Event Planning Certification
In a world where competition is fierce for new jobs and pay increases, earning a professional certification can give you the edge you need to get ahead. Employers recognize and appreciate the value of certifications because they represent the knowledge you have gained from a credible industry association.
Key benefits of earning an event planning certification include:
Higher Competitive Advantages: Certifications set you apart, especially when you have skills that competitors don't have. You can differentiate yourself in the job market while also excelling in your career.
Increased Earning Potential: Many clients understand the higher costs associated with hiring an event professional with specialized training and will readily pay more for those with certifications.
Improved Efficiency: Certification programs offer access to the latest tools, software, technology, and resources that you can use to identify inefficiencies, save money, and gain time back into your day.
More Professional Credibility: Prove to stakeholders that you are committed to upholding industry standards, pursuing professional development, and improving relationships with your clients and network.
Higher Self-confidence: Certifications establish the groundwork professionals need to make confident business decisions that are backed by data. Use your knowledge to impress clients and build your professional network!
Many event professionals would agree that certifications are a worthwhile investment because of the many advantages they provide. If the benefits of earning a certification sound appealing to you, read on to discover the best event planning certifications and designations you can pursue this year and beyond.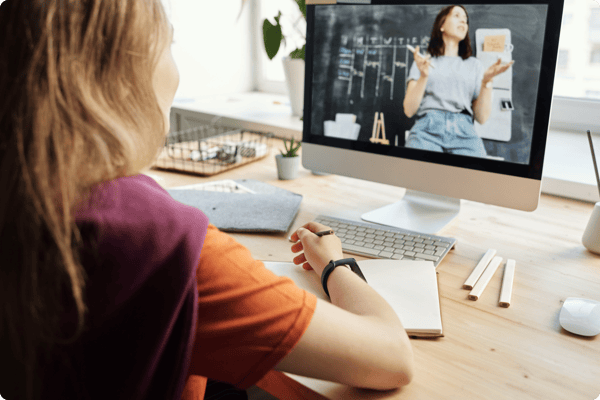 Top Event Planning Certifications and Designations
Are you ready to open doors to new job opportunities, impress clients, and gain knowledge that will produce measurable results? If so, you've come to the right place. We've rounded up the most popular event planning certification and certificate programs to pursue as an event professional. No matter your budget, goals, or timeline, you're bound to find a great fit for you here.
The Certified Meeting Professional (CMP) certification is one of the most well-known, globally recognized marks of excellence in the meetings industry. The CMP was developed by meeting professionals for meeting professionals, with more than 11,000 people in 55 countries holding their CMP designation today.
The CMP certification program is designed to enhance the knowledge and performance of meeting professionals, promote the credibility of the profession, and support uniform standards of practice. One study even found that a certified meeting professional can earn an average of $10,000 more per year than their non-certified counterparts!
How to Become CMP Certified
Before applying for your CMP, you will need to complete 36 months of full-time employment in the meetings industry, along with 25 clock hours of continuing education. Professionals with a degree in Event Management or Hospitality only need 24 months of full-time employment.
Next, you will need to take the CMP exam. This includes 165 multiple-choice questions on a range of topics, which you can learn more about within the CMP International Standards document. You can study for the CMP by reading the CMP handbook, taking a practice exam, or joining a study group.
Cost to Become a CMP
The CMP certification has a $250 application fee, plus a $475 exam fee. You may take the exam multiple times, but you will need to pay the exam fee each time you take it. Once you have passed the CMP exam, you will earn the CMP title to be displayed after your name.
The Certified Special Events Professional (CSEP) designation recognizes event professionals who demonstrate the skills, knowledge, and abilities needed to perform all components of a special event. This designation is endorsed by the International Live Events Association (ILEA) and is the only certification that signifies broad knowledge of the special events industry.
With the CSEP certification program, you will gain advanced, market-relevant expertise to help you orchestrate stellar special events. We also love that this certification is globally recognized, so you will have confidence knowing you're connected to a global community of other professionals in the industry.
How to Become CSEP Certified:
To qualify for the CSEP program, event planners must have a minimum of three years' experience working full-time in the events industry. The CSEP exam features approximately 115 multiple choice questions that must be completed within 2.5 hours. Discover exam content by reading the CSEP exam framework.
Cost to Become a CSEP:
To qualify as a candidate for the CSEP exam, you will need to complete an application, submit proof of 3+ years of employment within the industry, and pay a $600 exam fee. CSEP participants are required to re-certify every five years to maintain their status and demonstrate knowledge of current trends.
The Certificate in Meeting Management (CMM) is a training program that focuses on business management skills in the events industry. Meeting Professionals International (MPI) and the Global Business Travel Association (GBTA) have joined forces to create a program that's not only accepted as a "global standard of excellence," but also offers insight from renowned business university professors.
Course content includes classes in business management, leadership and meeting management. The CMM certification program helps participants utilize data, manage risks, form leadership skills, and develop management skills for successful events. One study revealed that MPI members with a CMM earn roughly $30,000 more per year than MPI members with no credentials!
How to Earn Your CMM:
To earn your Certificate in Meeting Management, you will first need to submit a résumé showing proof that you have 7+ years of experience in the meeting and event industry, 3+ years of management experience, and 2+ years of profit and loss responsibility. Once accepted, you will take courses led by IU Kelly School of Business in a 15-week intensive program. This program is offered four times a year and can be taken online or in-residence.
Cost to Earn Your CMM:
The Certification in Meeting Management (CMM) Program costs $4,400 per person. Enrollment fees cover a 12‐month MPI membership, in-residence courses, online learning boot camps, faculty consultation, feedback on projects, and more. The exciting news? The CMM certification never expires! Use your CMM designation indefinitely.
The Digital Event Strategist (DES) designation is the perfect fit for event professionals looking to host successful, engaging online events. This program by PCMA teaches participants how to reach untapped audiences, monetize digital events, create hybrid event sponsorship strategies, and create engaging online experiences that amaze.
The DES designation is globally recognized and offers flexible learning options for learners. You'll discover insight on a variety of topics, including digital event types, business planning, monetization, audience engagement, technology and production, marketing and social media planning, and digital event ROI.
How to Become DES Certified:
The DES Certification offers two different course types: A cohort course (six-week, guided schedule) and a self-paced course. Both options cost the same, offer 12 hours of content, and provide 14.5 CMP credit hours. Once you pass a 100-question final exam, you will earn your digital event strategist certificate. The exam can be retaken for free if necessary.
Cost to Earn Your DES Certification:
The Digital Event Strategist designation costs $745 for PCMA members and $895 for non-members. This program also comes with PCMA's Moneyback Guarantee to ensure you find value in the program (or 100% of your money back).
The Certified in Exhibition Management® (CEM) designation is globally recognized as the highest professional standard for exhibition and event management. This program is backed by the International Association of Exhibitions and Events (IAEE) and was designed to raise professional standards and reflect professional achievement in the event industry.
The CEM certification program spans a variety of topics, including meeting management, digital event management, event marketing, event sales, site selection, budgeting, risk management, strategic planning, and more. Today, there are 3,700+ active CEMs around the world.
How to Become CEM Certified:
To begin the program, you must have three years of full-time experience in the exhibitions and events industry. Then, you'll choose nine classes to complete (out of fourteen possible options), each culminating in an online exam. If you have your CMP, you automatically receive credit for the Conference and Meeting Management course!
Cost to Earn Your CEM:
IAEE members can expect to pay between $2691–$3150 to earn their CEM, while non-IAEE members will pay $3960–$5,445. Cost varies depending on the class formats you choose. A $100 application fee applies to all. Recertification is required every three years for this program. Simply earn 15 hours of professional continuing education and pay a renewal fee in a three-year period.
Programs for Certified Event Planners
6. Event Marketing Strategist Certification
The Event Marketing Strategist Certification is a program by Meeting Professionals International (MPI) that teaches participants how to design an outcomes-based event strategy. You'll learn how to track critical event marketing metrics, use multi-channel promotional strategies, use various tools and technology, deliver an impactful attendee experience, and more.
How to Earn an Event Marketing Certification:
The Event Marketing Strategist Certification can be earned in a day. The program takes four hours to complete and participants will receive four CMP clock hours in Domain ​I: Marketing. By the end of this course, you'll know how to design and execute a full-scale strategy that achieves desired outcomes.
Cost to Earn an Event Marketing Certification:
Members of Meeting Professionals International (MPI) will pay $305 for this course while non-members will pay $505.
The Certified Professional in Catering and Events (CPCE) is a nationally recognized program designed with catering and event professionals in mind. This program includes eight core competencies including accounting, beverage management, catering services, contracts, food production, event management, HR, and sales/marketing.
Cost to Earn Your DES Certification:
CPCE applicants must have worked full-time in the catering and/or events industry in the past three years and attended 30 hours of professional development in the past five years. If you meet these requirements, simply complete your application and supervisor verification form and you're set!
Cost to Earn the CPCE:
The CPCE application costs $525 and includes one sitting of the exam. Candidates who do not pass the exam may retake it within one year of application approval for a $200 fee.
The Certified Association Executive (CAE) program is offered by the American Society of Association Executives to help event professionals build the competencies needed to manage their organizations more effectively. The curriculum includes topics in association management, volunteer management, membership development, public relations, leadership, and more. Today, there are 4,600+ CAEs in the world.
How to Become CAE Certified:
The CAE program consists of five one-day courses that can be taken individually or in a group setting. You must then take the CAE exam, which is offered twice a year and includes 200 multiple-choice questions.
Cost to Earn the CAE:
The CAE application fee costs $500 for ASAE members and $750 for non-members. Once association professionals earn the CAE, they renew at high rates. Learn more about CAE recertification here.
The Certified Destination Management Executive (CDME) program is recognized as the highest educational achievement in the destination and tourism industry. Designed with senior executives in mind, the CDME program is specifically designed to help participants approach challenges from a multi-disciplinary perspective.
How to Become CDME Certified:
Destinations International recommends (but does not require) that applicants complete three years of industry-related experience before applying. The CDME program requires the completion of four core classes, two elective classes, a written paper, and a final exam.
Cost to Earn the CDME:
Members will pay $1,475 for four core classes and $995 for two elective classes. Non-members pay $2,215 for four core classes and $1,395 for two elective classes. See pricing here. CDME certification is valid for four years. Keep your certification by reporting 40 continuing education (CE) credits and paying a $75 recertification fee.
The Certified Trade Show Marketer (CTSM) program is designed by Exhibitor Magazine to enable event professionals to elevate their mastery of trade shows and corporate event marketing. This program is self-paced to allow busy professionals to earn their certification on their own time. This program takes the average participant 2-3 years to complete.
How to Become CTSM Certified:
Participants must complete a total of 28 learning sessions, which cover topics ranging from analytics to planning, execution, management, leadership and more. Upon completing the course, candidates will take a final exam. Candidates are also expected to build a portfolio of real-life trade show projects they were responsible for.
Cost to Earn the CTSM:
Tuition cost for the Certified Trade Show Marketer certification is approximately $5,000, which covers 23 required and 5 elective sessions. The cost of travel and lodging is an additional variable. Lastly, there are Exam and Portfolio registration fees of $245 each.
The Virtual Event & Meeting Management Certificate is offered in partnership with Meeting Professionals International (MPI). The goal of the VEMM certificate program is to give meeting management professionals the skills needed to plan and execute live, hybrid, and virtual events.
We love that this six-week course offers live Q&A class meetings and a community forum. You can even earn 20 CMP hours for your participation!
How to Become VEMM Certified:
The six-week VEMM course covers everything from vendors to public relations, digital platforms, event technology, data collection & analytics, data security, and more (see the VEMM curriculum here). You'll participate in forum posts, quizzes, and a virtually proctored final exam.
Cost to Earn Your VEMM:
The Virtual Event & Meeting Management Certificate costs $695. However, you'll only pay $556 if you are a member of MPI or the Event Leadership Institute!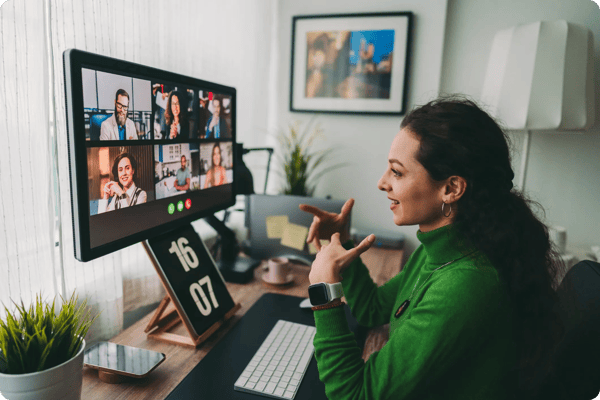 The Universal Lead Capture Certification is a course designed specifically for exhibitors. Offered by Lead Liaison, this course empowers event professionals to leverage the power of universal lead capture to streamline the lead management process at conferences, trade shows, and special events.

The Universal Lead Capture (ULC) certification program teaches participants how to create the ideal event lead capture form, drive booth engagement, increase adoption rate, track success metrics, and fully automate manual lead capture processes.
How to Become Universal Lead Capture Certified:
To become Universal Lead Capture certified, program participants will complete a variety of online modules that cover lead capture best practices before, during, and after events. Demonstrate your knowledge of course content by taking mini-quizzes along the way to earn your certification.
Cost to Earn Your ULC:
The Universal Lead Capture program is free to participants, making it a cost-effective way to invest in your professional development journey. Enroll in the program to start taking courses today.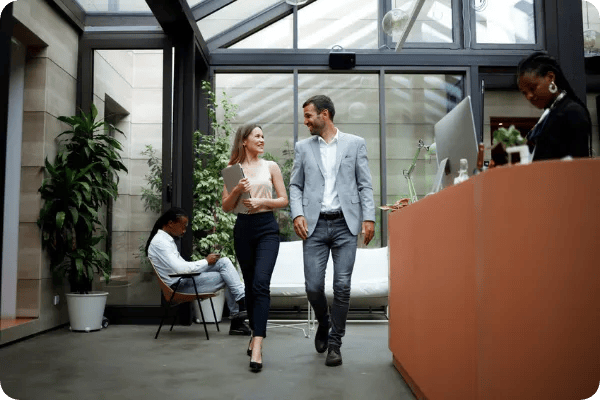 Share Your Event Management Certification
After all your hard work, don't forget to publicize your certifications! Displaying your new event planning designation is the perfect way to expand your professional network, connect with new clients, impress employers, and move up the event management ladder.
Places to Publish Your Event Planning Credentials:
Your website
Your resume or CV
Your business card
Your company profile
Your email signature
Your LinkedIn Profile
Remember to stay up-to-date with the organizations that are responsible for granting your event management certifications. You'll want to stay on top of recertification timelines and fees, as applicable.


Corporate Event Planning Resources (for Free!)
Earning a certification is just the start of your journey to becoming a more competitive event professional. There are countless ways to keep the ball rolling, from attending local chapter events to networking and sharing best practices with colleagues. Use the following free event planning resources to boost your professional development this year:
What event management courses or certifications would you recommend to others? Which one from this list interests you most? Leave a comment below to let us know! Don't forget to subscribe to the Tag Talk blog for more professional development advice! We'll even send you a 10% off coupon to use on your next order!