If you're like most project managers, you've likely invested quite a bit of time, energy and resources into making sure your team is set up for success. You're constantly looking for ways to help your team collaborate, communicate and achieve great outcomes that impact your organization.
Is your team using a project management tool? The key to any successful project completion is great organization, so leverage this article to find a tool that will meet your team's needs and budget. You don't need to spend an arm and a leg to improve your team's efficiency!
While you can rely on bulky filing cabinets, messy email folders, sticky notes and handwritten to-do lists to keep everything organized, there's a better way — especially in our technology-driven world.
What is Project Management Software?
A project management software is a real-time, online system that allows teams to collaborate on shared projects and track important details like project names, descriptions, assignees, due dates, attached documentation and deliverables.
The best project management tools help team members handle common challenges like managing deadlines, workloads, deliverables and project reallocation — all in one easy-to-use electronic system.
Some project management tools can even generate reports that show which team members have too much (or too little) work on their plates. If you're looking for a way to help employees manage work stress and avoid burnout, a project management tool is a great place to start.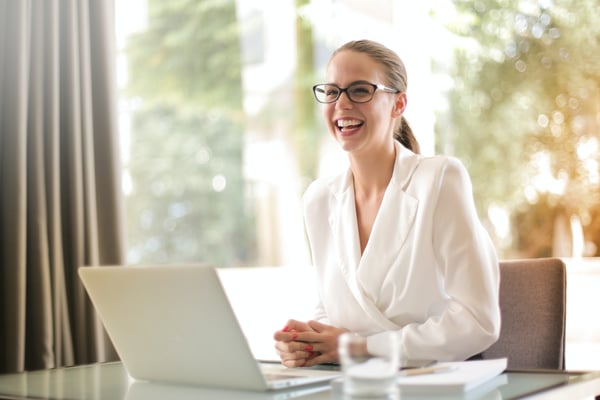 Yes, Your Team Needs a Project Management Tool. Here's why. 💻
To deliver projects on time and within budget, it's up to your team to track information, plot deadlines and share documentation with one another in a reliable way. Technologies exist today to help you do just that!
A project management tool is the secret to maximizing your team's performance and delivering results that lead to higher profits for your organization.
At the end of the day, a project management tool is all about workflows, information sharing and communication. If there's a lack of communication on your team, a harmful domino effect can follow. For example, poor communication can lead to bad task delegation, which can lead to interrupted workflows, poor productivity and lost profits.
No matter your needs or budget, there's a project management tool out there to help your team become more successful. Check out this list of our favorite project management software options that we'd recommend: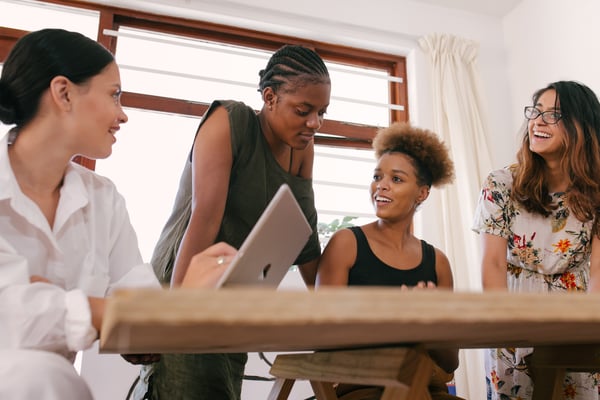 Great Project Management Tools to Explore for Your Team
Wrike is a work management and collaboration platform that helps your team streamline teamwork. Used by over 2.3 million customers around the world, Wrike helps teams go beyond traditional task and project management with a platform that helps you work smarter and get things done faster.
To do this, Wrike puts all the tools you need in one place. This platform can serve as your team's "command center," allowing each person to interact, connect and collaborate.
Software Highlight: Create, assign and schedule tasks, then organize them with color codes. Depending on your preference, you can even sort projects by status, tasks, due dates or percentage complete.
Wrike Cost: Wrike starts at $9.80 per user, per month.
Budget-friendly Option: Wrike allows up to five users to use their software for free. This is a great option for small teams that need a simple, shared task list to work from. You can also take advantage of a free, 14-day trial to see if Wrike is a good fit for your team.
Overall Rating: 4.24 out of 5 stars
Asana is a web and mobile application used by over 50,000 organizations to improve team collaboration and work management. By helping teams organize, track and manage their work, Asana is a great software choice if you're looking for a better way to help your team get ahead on project management.
Teams can create projects, assign work to teammates, specify deadlines, and communicate about tasks directly in Asana. Plus, Asana is known for its bright, interactive and engaging interface, which can help your team adapt quickly to using it.
Software Highlight: Asana gives you everything you need to stay in sync, hit deadlines, and reach your goals. Asana can easily integrate with other software applications (like Microsoft Teams, Salesforce, Gmail and Slack) to make tracking your work even easier.
Asana Cost: Asana Premium costs $10.99 per user, per month when billed annually. For larger teams, the price of Asana Business is $24.99 per user, per month when billed annually.
Budget-friendly Option: Asana offers a "free-mium" version for teams of up to 15 people. This is a great option for individuals or teams just getting started with project management.
Overall Rating: 4.42 out of 5 stars
Founded in 2001 and used by more than 3,000 organizations, Workfront is a software company that aligns with Adobe to provide marketers and designers with an efficient solution to manage content, plan and track marketing campaigns, and orchestrate complex workflows across teams.
Workfront can also be used by IT, agencies, professional services and product development teams. According to a Workfront report, customers can achieve a 285% ROI when they use this software.
Software Highlight: Workfront gives you the visibility to make better decisions. Inside, you'll find real-time data and insight into programs, projects, people, resources, and work in motion.
Workfront Cost: Workfront costs about $30 per user, per month. Pricing depends on the type of users and permission levels granted to different people in the account.
Budget-friendly Option: While Workfront does not offer a free trial or "free-mium" version, you can take advantage of a free tour to see Workfront in action.
Overall Rating: 4.31 out of 5 stars
Basecamp is a real-time communication tool used by 3.3 million users and growing. This software is designed to help teams stay on the same page with integrated to-do-lists, calendars, due dates and file-sharing.
Basecamp provides a way for teams to keep track of priorities and actionable items either through a web browser or through apps compatible with many mobile devices.
Software Highlight: Basecamp's subscriptions are scalable with tiers for varying amounts of storage and users. You only pay for what you need.
Basecamp Cost: "Basecamp Business" costs a flat fee of $99 per month. This option includes every feature they offer plus unlimited projects, unlimited users, and no per user fees.
Budget-friendly Option: "Basecamp Personal" is free but offers limited capabilities. This option is great for personal projects, students, freelancers, families and light use. Basecamp also offers a 30-day free trial.
Overall Rating: 4.33 out of 5 stars
Microsoft Project and Microsoft Planner are both used for project scheduling and task management tools, but they are used in slightly different ways. For example, MS Planner is geared more towards simple task management while MS Project is geared more towards complex project integration that allows users to track detailed and time-phased information regarding each project.
Software Highlight: Microsoft Project provides interactive dashboards and reporting functionalities for managing projects. This is a great feature if your team needs insightful reports about project proposals, project timelines, and employee scheduling.
Microsoft Project/Planner Cost: Microsoft Project costs anywhere from $10 per user/month to $55 per user/month depending on the plan you buy (there are three plans to choose from). Microsoft Planner, on the other hand, is free to use as long as you have access to the Office 365 subscription licensing package.
Budget-friendly Option: Microsoft Planner is a free tool that is available within the Office 365 subscription licensing package. This means that if you have access to Office 365, you have access to Planner! There's also the option to "try now" or "buy now" with each Microsoft Project plan.
Overall Rating: 4.41 out of 5 stars
Hubstaff Tasks is the perfect solution for teams that want simple, yet agile project management software. Inside, you'll find all the tools you'll need to improve productivity and get more done throughout the day. Take advantage of automated kanban-style workflows that feature visual boards and columns, allowing you to keep projects moving forward seamlessly.
Software Highlight: Hubstaff can integrate with over 30 applications including Asana, Basecamp, Github, Paypal and Trello. See all of your team's tasks at a glance and set up custom workflows with a few simple clicks.

Hubstaff Tasks Cost: Premium access to Hubstaff Tasks starts at $5 per user. This includes unlimited project capacity, timelines, roadmaps, and more.
Budget-friendly Option:

Enjoy

all of Hubstaff Tasks for free for teams of up to five users. S

ign up for free by

creating a Hubstaff account

.

Overall Rating: 4.59 out of 5 stars
What project management tool is best?
The right project management tool really depends on your team's needs:
If you're part of a smaller team (or just starting out with project management), try a free software option or a budget-friendly one like Wrike.
If you're part of a larger team or a visual-based team (i.e. a marketing team or creative team), a more robust and comprehensive software option like Asana would be a great fit.
If you're part of a large organization where many teams could benefit from enterprise licensing, a software like Workfront would be the best option.
What project management strategies do you use?
The most successful teams know how to streamline processes and improve their productivity year over year. A project management tool is the perfect way to give your team a clear overview of all projects and communicate what is expected of each person in order to accomplish each task.
How do you manage your own workloads? What strategies do you use to simplify project management for yourself and your team? Leave a comment below! ✍️
SUGGESTED FOR YOU: