In an emergency, what should your team do? Where should attendees, exhibitors, and event staff go? What are the best ways to evacuate the building? Where should people go for shelter in place? When should police and emergency personnel be contacted? Who is responsible for that?
When it comes to hosting a safe meeting, you likely have many questions that need to be answered. This is where an emergency action plan can help. Knowing when and how to act can help your team make quick, efficient judgments, especially when an unanticipated scenario strikes.
Time is of the essence in any emergency. Discover how an emergency action plan can help you manage potential risks and hazards associated with hosting a special event.


What is an emergency action plan for events?
An emergency action plan (EAP) is a formally written document that identifies potential emergency conditions at events and creates procedures to minimize or prevent loss.
An event EAP is an essential component of event safety and security planning. EAPs are designed to help event organizers ensure the safety of every attendee, exhibitor, vendor, and staff member.
Emergency plans also greatly reduce injuries and prevent property damage in case of an unplanned situation like a fire, natural gas leak, life-threatening situation, violent incident, medical emergency, or other scenarios.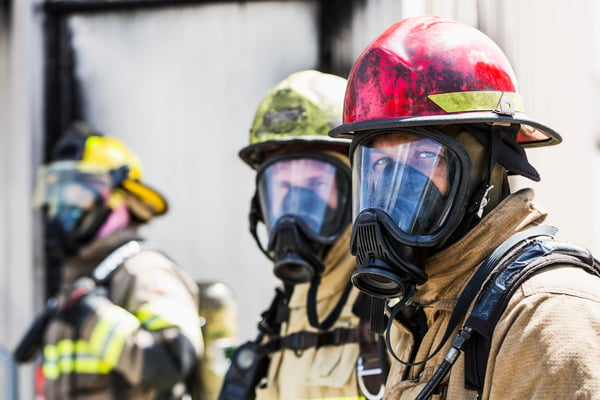 How does an emergency response plan benefit meeting planners?
Most planners would agree that safety and security are top priorities for any meeting they host. It is a planner's duty to ensure that people are safe, operations are secure, and environments are kept clean and sanitary.
No safety strategy is complete without an emergency response plan that protects people, property, and assets from harm at your event.
Benefits of developing an emergency action plan for events include the following:
Emergency action plans reduce the risk of loss of life and property resulting from an emergency. They include carefully written instructions that help manage your response to personal injuries, violent actions, severe weather, natural disasters, and hazard-related situations.


Emergency action plans help identify conditions that could lead to site-related disasters. Just like an event risk assessment can help you identify potential risks and hazards, an emergency action plan describes how to respond to hazards and keep everyone safe in the process.


Emergency action plans help people think clearly and initiate appropriate emergency measures when needed. The confusion of an emergency can quickly make a bad situation worse, putting lives at risk. It's better to know how to respond before a situation occurs.


Emergency action plans help you increase safety and promote teamwork among stakeholders. Creating a planning team, assigning tasks, and electing leaders is essential to instilling confidence in your team members and coordinating safe meeting efforts before any special event.


Emergency action plans help you establish favorable relationships with local law enforcement and emergency personnel. These organizations will appreciate the time and effort you put into creating a preemptive plan that communicates important safety-related details of your event.
Conferences, expos, seminars, trade shows, and other public events should have an emergency response plan in place. Ready to start creating an emergency action plan that works? Keep reading to find our best tips and tricks for getting started.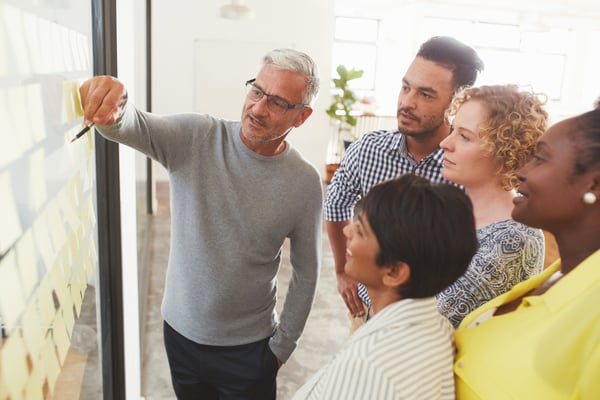 5 Elements of a Special Event Emergency Action Plan
Creating an emergency action plan is a sizable job. If you're unsure of where to begin, incorporate the following five sections to get your team on the right path to hosting a safe event.
1) Statement of Purpose, Event Scope, and Definitions
Every emergency action plan should start with a statement of purpose. This tells the reader how and when the document is intended to be used. While you can custom-tailor your statement of purpose to your unique event, here's an example you can work from:
"The purpose of this Emergency Action Plan (EAP) is to safeguard lives, reduce risks and hazards, mitigate loss and protect property during [event name] in the event of a major emergency."
Next, include a brief description of your event. This gives readers and stakeholders a general overview and what to expect. Your description should include the following information:
Event name
Event date(s)
Location of event
Expected number of attendees (I.e. # of adults, # of children)
Expected operating hours of the event
Description of activities taking place at the venue
Specification of food and/or alcohol being served
Lastly, include a definitions section to help readers understand the terminology of your emergency action plan. This way, there is little room for misinterpretation. For example, how does your team define a risk, a hazard, an emergency, a disaster, a major emergency response, a non-emergency response, etc.?
2) A Notification Chart
A notification chart is simply a hierarchy for notification in an emergency. It includes who is to be notified, by whom, and in what situation. This chart should be prominently displayed in your document (ideally on the first page of the EAP).
Here, you can develop procedures to ensure the timely notification of persons responsible for taking emergency actions. Keep procedures brief and simple, while also summarizing the following information:
Contact information for fire, police, ambulance, and emergency personnel
Prioritized notification list of individuals and organizations
A list of alternative contacts (include names, position titles, phone numbers, etc.)
Put someone in charge of coordinating emergency planning with public emergency services to stabilize incidents at your facility. Contact emergency medical services, security services, law enforcement officials, fire service officials, hospitals, emergency management officials, and others as appropriate.
3) Designation of Roles and Responsibilities
When it comes to emergency planning, it's important to designate who is responsible for which tasks. Use this section of your emergency action plan to determine responsibilities associated with safety and security at your event. For instance, who is responsible for declaring an emergency under various circumstances? Who should initiate emergency actions as listed in the EAP?
All key personnel in an event safety plan should be knowledgeable of:
General information contained within your EAP
The roles and responsibilities of other key personnel
Contact information for other key personnel
Key assembly area locations in the venue
Emergency exit routes and doors
Medical and emergency equipment locations, if provided
Methods for communication with other key personnel
When identifying roles and responsibilities, ensure all critical activities are covered by using checklists and flowcharts. This not only condenses information into a digestible format but also outlines information for easy decision-making.
Don't forget to create a contact information section for all key personnel. Note which key personnel should act as liaisons with emergency responders.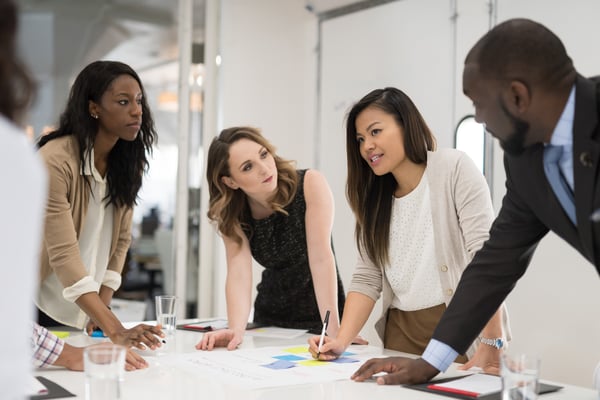 4) Emergency Identification, Evaluation, and Classification
Next, your EAP document should include an in-depth discussion of which procedures to take for quick and reliable identification, evaluation, and classification of potential and/or existing emergency conditions. More specifically, include the following in your emergency identification section:
A list of situations or conditions that could lead to or indicate an emergency
A brief description of how existing/potential emergencies will be identified and monitored
A list of procedures for managing the conditions of an existing or potential emergency
A variety of tools, aids and instructions assessing the severity of a situation
Designation of the person responsible for identifying and evaluating the emergency
Classify each risk and hazard according to its urgency so that the appropriate action can be taken. Next, determine situations or triggering events that will initiate emergency actions. Reliable and timely recognition of emergency situations is imperative to any event's success.
For more information on conducting event risk assessments and developing risk management plans, read our Safe Meetings 101 Guide. Inside you'll find questions to consider in your event's risk management plan.
5) Preventative Actions to Be Taken
Now that you've identified emergency situations that may occur at your event, it's time to identify how to respond to them. Your EAP should describe preventative actions your team members can take prior to the event. It should also describe responsive actions to take following the development of emergency conditions.
In this section, consider the following:
How will emergency responders access the event site?
How will communication be maintained during periods of adverse weather?
What alternate means of communication can be used if one fails?
What emergency supplies and resources do we need to be successful?
Preventative actions may also involve hiring security personnel, increasing event security measures, leveraging safety equipment or establishing procedures for preventing emergency conditions from developing.
The goal of this section is to discuss how to respond during an emergency. Remember to discuss the time factor between the actual occurrence of an emergency, awareness of the emergency, to implementation of the emergency action plan. Timely implementation of the EAP is crucial to its effectiveness.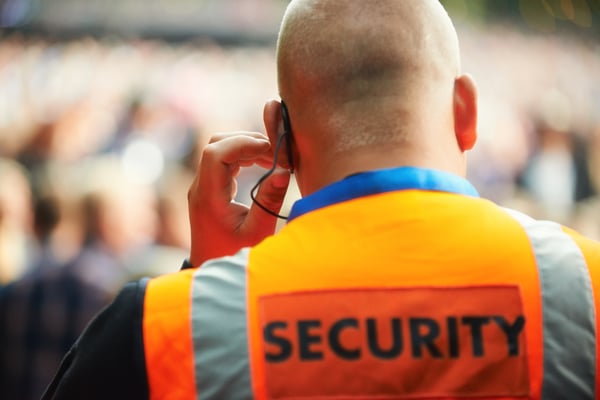 Your event's emergency plan is complete. What's next?
Remember, your emergency action plan won't be useful if it's written and filed away. Take the time to share it with your team and stakeholders, and ensure they know what to do in case of an emergency. To do so, conduct the following tasks regularly:
Review your plan on a scheduled basis.
Make necessary improvements as needed.
Facilitate exercises to practice your plan.
Train personnel so they can fulfill their responsibilities.
Just as physical exercise allows you to perform physical tasks more easily, emergency procedure exercises allow your team to become acquainted with procedures before an actual emergency occurs.
Don't forget to conduct emergency drills and conduct a pre-event walk to ensure safety and security plans go off without a hitch!
Emergency Action Plan Templates, Tools and Resources
Hungry for more knowledge? We thought so! Use the following articles and online resources to make your event's safety and security plan even stronger.