When planning events, there's power in supporting local businesses. Local businesses have the power to infuse events with unique flavor and character that can't be replicated. They also support the economic growth of communities, spark event planning creativity and innovation, and reduce your event's carbon footprint.
Did you know that intentionally supporting local and Black-owned businesses can support your event's sustainability goals and boost its bottom line? Join us for an exclusive Q&A with event expert and business owner, Candàce Wanzo, as she shares her insight on discovering and partnering with a diverse set of event vendors and suppliers.
Meet the Expert
| | |
| --- | --- |
| | Candàce Wanzo is the Founder of The Melanindex, the largest Black business directory serving Los Angeles County. She also is the Owner of Beauty and the Drinks, a sustainability-focused luxury bar catering service based in Los Angeles, California. Candàce is passionate about promoting sustainability and supporting diversity in the events industry. |
Diversity and Sustainability Tips for Event Planners
pc/nametag: "As an event professional, what sparked your passion for sustainability?"
Candàce Wanzo: "I've always been an advocate for sustainability in my personal life, but after joining the events industry, I wanted to make it a priority to incorporate sustainability practices into my business any way that I could.
Events produce a ton of waste. Many people have no idea of the negative impact that events can have on the environment. That's what inspired me to create a luxury bartending service that uses eco-friendly practices to reduce an event's carbon footprint. I saw a need for that in L.A. County and started my bar business in 2020.
I love the events industry because it connects me with so many different people from all walks of life. Everyone can do their part in creating a more sustainable future, and it's been so much fun helping people think creatively about how they can minimize their environmental impact."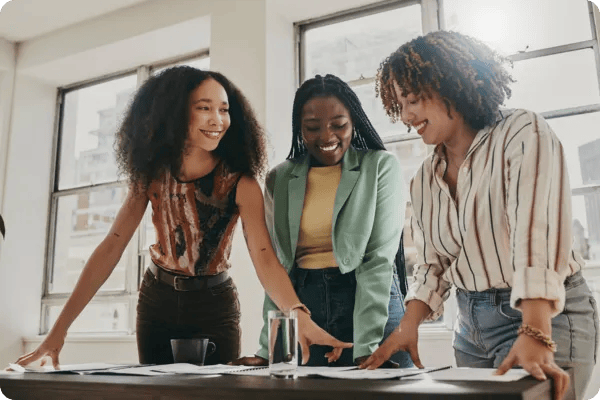 "What do you wish people knew about sustainable event planning?"
Wanzo: "There's a misconception that sustainability and luxury live on opposite ends of the spectrum. This isn't true. It's entirely possible for sustainability and luxury to go hand in hand, especially in the events industry.
There's also a belief that we need to drastically change our lifestyles to live sustainably. Instead of trying to do everything at once, it's better to make smaller changes that build with time. Together, we really can make a big impact. You don't necessarily need to be a sustainability expert to live a greener lifestyle or host sustainable events."
"What are some ways you reduce event waste through your bar catering service?"
Wanzo: "A lot of the sustainable practices we use at Beauty and the Drinks we've used for both large- and small-scale events. For example, we encourage clients to use glassware instead of plastic cups. This is a great way to elevate the look and feel of the event without relying on single-use plastics that go straight to the landfill.
Using eco-friendly straws is another option we suggest to our clients; not the paper straws that go soggy after sitting in a drink, but straws made of agave that are biodegradable.
We keep our carbon emissions in mind by encouraging our staff members to walk or carpool to events if they live nearby. We also gather fruit peels and scraps after the event for composting, which makes great soil for gardening.
Sometimes, clients need help visualizing what sustainability can look like at their events. Education is a top priority for us and we're happy to help people explore sustainable ideas while also respecting their budget."
"Tell us the story of how you created The Melanindex. What inspired you to create a Black business directory?"
Wanzo: "I was doing a walkthrough at an event one day and noticed that five of the six vendors hired for the event were Black-owned businesses. I was so excited! This wasn't what you would consider to be a Black-hosted event. It just happened that whoever hired the vendors made the decision to support Black-owned businesses.
I went home later that night, went on Google, and searched for an event directory that featured Black-owned businesses. Unfortunately, I came up empty-handed. While I did find other Black business directories, they weren't as complete as I would have liked them to be, especially from an event planning perspective. That sparked the idea for The Melanindex."
"What Black-owned businesses and services can event planners find through The Melanindex?"
Wanzo: "As I grew up, my parents had the Yellow Pages—a big book where you could look up any type of business you were looking for. This is the same concept I wanted to replicate with a Black business directory.
Today, event planners can use The Melanindex to find the following Black-owned businesses in Los Angeles County:
However, The Melanindex isn't just for event planners. It's grown into a directory of 700+ Black-owned businesses. I wanted to include everything from dentists to doulas, home improvement contractors, cleaning services, filming studios and locations, spas, pet stores, recreation services, and everything in between.
It's been so much fun learning about and discovering businesses that I never knew existed. Talking with the business owners, hearing their stories, and seeing the barriers they've overcome has been inspiring. Some of these businesses are making history in their respective industries. It's such a fulfilling process and I really enjoy doing it."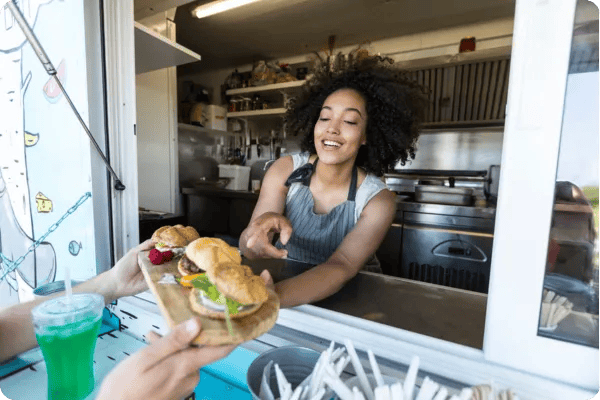 "You mentioned being intentional with the vendors you hire. What do you believe event planners know?"
Wanzo: "Event planners need to show that they are willing to work with different types of businesses, stay on top of trends, and bring fresh perspectives to the event experience. It's always a good idea to expose yourself to different vendor offerings. My bar service, for instance, might offer something new and exciting that another bar service doesn't.
Diversifying yourself is all about exploring and actively seeking out vendors or services that are truly reflective of our society. And in doing so, you'll not only tap into innovation but also support the community. Using different vendors also helps you avoid the 'tunnel vision' of defaulting to the same offerings over and over. Attendees want something different.
As event planners, we all have our favorite vendors that we like to work with. But from time to time, if you want to shake things up and try something new, go for it! You can have great relationships with new and established vendors. We can talk about supporting diversity and inclusion all we want, but we need to 'walk the talk' and put our ideas into action. It's like trying a new food...don't knock it 'til you try it."
"What are the best ways that event planners can support Black-owned businesses?"
Wanzo: "As a country, we should want to work toward being a more equitable and inclusive society. Black-owned businesses have faced systemic discrimination and bias for centuries. Due to this, Black entrepreneurs have not had equitable access to capital and financial opportunities. This in turn limits the growth potential of Black-owned businesses, constraining the ability to innovate, expand, and create employment opportunities.
Access to essential resources such as financing and customer bases have disproportionately affected Black-owned businesses. Because of these historical imbalances, more established companies have had a competitive advantage from decades of uninterrupted growth and access to resources.
Supporting Black-owned businesses can help address these disparities by not only providing them with the resources but also with stronger visibility. When you choose to shop at a Black-owned business, you're not only helping to boost revenue but you're also promoting diversity and inclusion within our communities. Black-owned businesses are often pillars in our communities that provide jobs and mentorship."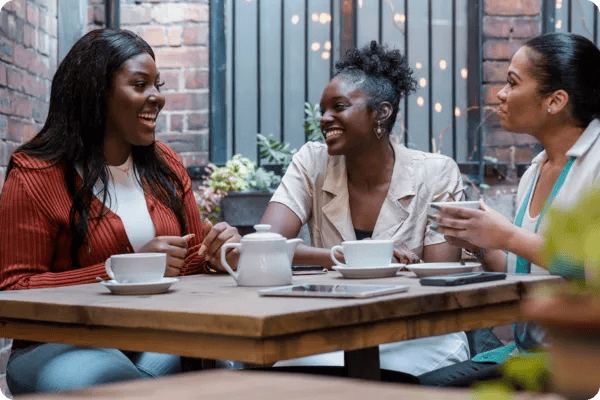 "How has The Melanindex helped event planners diversify the vendors they hire?"
Wanzo: "I started The Melanindex because I wanted to spotlight businesses that are underrepresented. I wanted to give event planners, business owners, and consumers an easy way to find and support businesses they already use on a day-to-day basis.
The great thing about The Melanindex is that it isn't just about finding 'Black' businesses. It's about supporting social equity and the economic empowerment of Black business owners. While I started with organizations for the events industry, The Melanindex has grown into something much larger since then."
"Why should event planners support local event vendors and suppliers?"
Wanzo: "The most obvious benefit of supporting local is reducing your event's carbon footprint. Working with local vendors helps you reduce transportation-related emissions, which instantly lowers your overall carbon footprint. It's also cost-effective for event planners to work with local vendors, especially in terms of shipping and logistics.
Another benefit of supporting local is that you're contributing to the economic development of the community in which your event takes place. You create authentic event experiences that reflect the people and the area, but you're also enhancing the well-being of the community, creating jobs, and infusing the 'feel' of local culture into your event."
"What strategies can planners use to find and support new event vendors and suppliers"
Wanzo: "There are many ways to diversify the vendors, suppliers, and organizations you support as an event planner, including the following:
Leverage business directories. Whether you use local directories, Black-owned business directories, or all-inclusive directories, this is a great stepping stone toward discovering new businesses and adding a unique flair to your events.
Participate in supplier diversity programs. These programs help support minority-owned, women-owned, veteran-owned, and other similar business types. Partner with vendors and suppliers who help you meet your event's diversity and inclusion goals.
Utilize hashtags on Instagram. Hashtags are a great way to find diverse suppliers. Search for posts under #BlackBusiness, #BlackOwned, #BlackEvents, #BlackBusinessOwner, or #BlackEventPlanner.
Ask for recommendations from colleagues and industry peers. Utilize forums on Facebook, LinkedIn, and within industry associations to see who other event planners have partnered with. Ask them about their experience and how the business helped make their event a success."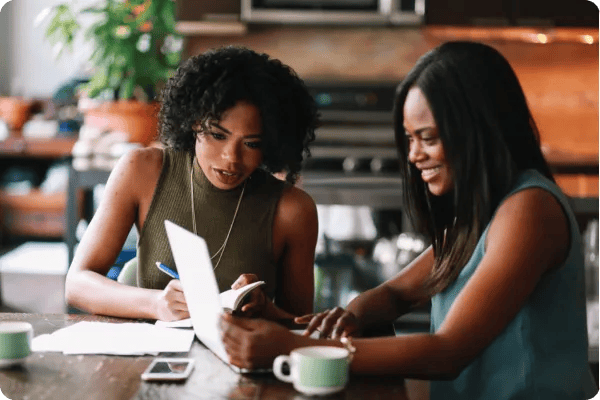 "What is your best advice for event planners who want to support diversity, equity, and inclusion?"
Wanzo: "You know, sometimes we find comfort in our own little bubbles. And while it's nice and cozy in there, there's a whole work of new experiences waiting for us. Embracing a fresh perspective often means stepping into the unfamiliar, which can feel a bit awkward at first.
But hey, growth doesn't happen inside our comfort zones. Let's always stay open to the excitement of trying something different. Let's take intentional, actionable steps and go for it. Who knows what amazing experiences await!"
Discover The Melanindex and Beauty and the Drinks 🍹
Are you an event planner looking to foster economic growth and development for Black-owned businesses? Do you have an upcoming event in Los Angeles, California? If so, don't miss out on using The Melanindex as your event planning sidekick! This directory, founded by Candàce Wanzo, amplifies businesses owned by historically marginalized individuals.
Diversity and Inclusion Resources for Event Planners 📖
At pc/nametag, we want to empower planners to embrace diversity, foster inclusion, and ensure every attendee feels welcome at the events they attend. Explore the following free DE&I resources for event planners looking to learn more and create a lasting impact: