What do blogs, infographics, social media posts, videos, podcasts, emails and web pages all have in common? You guessed it! They're all examples of content marketing strategies that your organization can use to build relationships with customers, provide education and build brand loyalty.
We all know that marketing is an important part of creating sales, but how does content marketing play a role in the process? In this guide, I'll explain how you can use content to help prospects and customers solve problems and learn new things. I'll also reveal my curated list of five tips you can follow to create awesome, data-driven content. By the end of this article, you'll be well-equipped to become a better marketing content writer in no time!


Table of Contents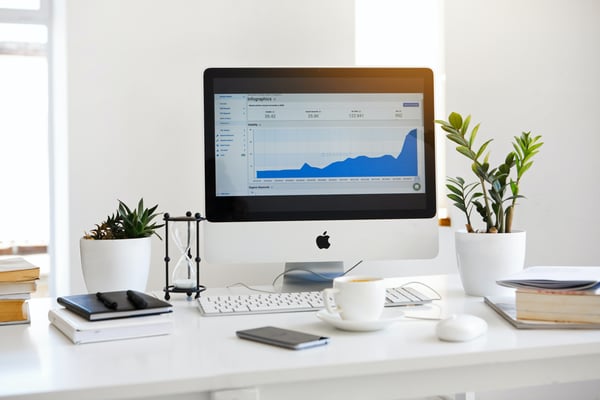 Tip #1: Learn the basics of search engine optimization (SEO). 👩‍💻
If you're interested in marketing, you may be familiar with the phrase "search engine optimization" or SEO for short. To keep things simple, SEO is all about making your website easier to find by both people and search engines. One of the key components of becoming great at SEO is incorporating specific words and phrases (called "keywords") into your website to show Google and other search engines that you're a trusted leader and adviser on specific topics.
What is the purpose of SEO?
By making your content highly relevant and searchable, you'll be able to improve the quality and quantity of traffic to your website. In other words, the more well-written, detailed blog posts you have about each subject, the more Google and other search engines will perceive you as an "expert" on the topic, and you'll be more likely to rank highly for those topics.
Need an SEO Example? Check this out.
| | |
| --- | --- |
| | Let's say you're in need of new running shoes. You want to make the right choice, so you head over to Google and type in "best running shoes" in the search bar. You instantly get a list of search results that you can click on and explore. But how, exactly, did these websites make it to the first search engine results page? They all used SEO! These companies know the best keywords to use on their webpages to attract people and give them the answers they need. |
YES - You can do the exact same thing for your website! All you need to do is know what people are asking and searching. We'll talk more about that in tip #3 of this article!
Tip #2: Identify and familiarize yourself with your target audience. 👋
Take a second to ponder these questions:
What types of people are buying your products or services?
What social groups or industries do these people come from?
Who, exactly, are you writing your content for?
What makes your content worth their time?
Knowing your organization's target audience is a great way to answer all these questions and more. You'll also figure out how to custom tailor your content to answer common questions, address concerns and provide much-need education that your audience craves!
What is a persona?
| | |
| --- | --- |
| | A "persona" is a semi-fictional representation of an ideal customer based on data and research. The goal of creating personas is to help your team bring in qualified prospects, improve product development and align work across your organization. The result is the ability to attract high-value visitors, leads and customers to your business who you'll be more likely to retain over time. |
Did you know that you can use personas to enhance your content strategy? That's right! Knowing who is reading your content is a great way to add customization to your website and provide an appealing experience for your potential buyers. You'll also be more likely to reach your marketing and sales goals when you use personas. This is because you're taking the time to learn about your customers and give them the content they're looking for.
How to Create Personas for Marketing and Sales
There are tons of resources on the web explaining how to go about creating reader personas. I'd suggest reading some how-to articles and downloading a pre-made persona profile to fill out as you conduct research.
Use your organization's Customer Relationship Management (CRM) program to look at past customers. What are their job titles? What industries do they come from? What's their estimated age and gender?
You can tell a lot about your readers by looking at their LinkedIn profiles. Look at their education level, their past jobs, their likes and dislikes, the social platforms they use, and groups they follow. These facts will give you a glimpse of the people who already enjoy interacting with your brand. This way, you can continue marketing to more people like them.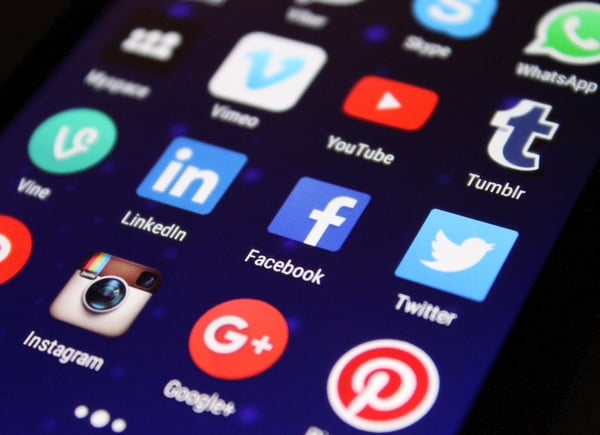 Tip #3: Cater to your audience's needs and interests through content. ✨
By now you know how to optimize your content for the web. You also know what types of people are engaging with your brand. So, what's next? The third step is to cater to your audience's needs, wants, desires, and interests which (surprise!) you can do through content!
How to Figure out Blog Content Ideas
If you're not sure what blogs or content your readers would find valuable, I suggest turning to the "Big 5," a concept developed by one of my favorite marketing authors, Marcus Sheridan. In his book titled "They Ask, You Answer," Sheridan talks about the types of content that gain the most traction and results over time. He identified five specific types of content that consistently resonate with readers, including the following:


1. Pricing and Costs
How does the pricing of your products and services compare to competitors?
2. Problems
How does your product and service solve a problem or unmet need?
3. Versus and Comparisons
How do your products and services compare with those of your competitors?
4. Reviews
What have customers loved about their experience with your organization?
5. Best in Class
What makes your organization's offerings superior to competitors?

By writing about these topics, you're essentially answering some of your customers most pressing questions. You're also establishing yourself as helpful, educational and trustworthy. What's not to love?
Best Websites to Help You Find Blog Topic Ideas
Once you have a "They Ask: You Answer" program in place, you can start to get more creative with your content topics. Need ideas? Turn to the following websites:


A question-and-answer website where users can exchange insight.
An online publishing platform where users can discuss ideas.
An informal news aggregation and discussion website.
A business website where professionals can create conversation.
A survey website you can use to ask your readers what content they'd enjoy.


Use websites like these to find out what your buyer personas are talking about and what their biggest pain points are. Then, write content that solves those problems!
Tip #4: Reuse and repurpose the content you already have. ♻️
Work smarter, not harder! That's one of the best pieces of advice I can give you from a marketing standpoint. Chances are that your organization probably already has some awesome information out there that you can turn into content. Why not reuse and repurpose what you already have?
Now, it's important to note that content repurposing does not mean that you reuse an old, outdated piece of content over and over. True repurposing involves breathing new life into old content, and making it fresh, exciting and appealing to your audience.
Benefits of Repurposing Content
Not only will you give new life to content you already have, but you'll also maximize your time and effort in one fell swoop! There are many benefits of reusing and repurposing content, including the following:
Improve SEO

By creating multiple pieces of content about the same topic, you'll be able to generate additional opportunities to target a desired keyword (like the ones we talked about in tip #1 of this article).

Discover new audiences

Repurposing old content into new mediums is a great way to expand your reach and gain new audience members you may never have had before.

Reinforce your message

If someone comes across your content on multiple channels (like Facebook, Twitter, LinkedIn, YouTube, email, etc.), they'll be much more likely to remember and interact with your brand.

Position yourself as a thought leader

Publishing a variety of high-quality content pieces is a great way to build credibility and trust with people in your industry. You want to be viewed as the go-to expert!
The Best Ways to Reuse, Repurpose and Reimagine Content
Revitalizing content and giving it a new face is easier than you think. All you need to do is transform your content into multiple mediums:
Do you have an awesome blog post that readers love?
Try turning the subject into a podcast.
Do you have a popular case study?
Why not turn it into an engaging video?
Do you have a bulleted list in an article?
Turn it into a downloadable checklist or infographic.
Ask yourself how you can make content look new to readers. Can you turn something into a checklist, infographic, webinar, audio, blog, video, email or social media post?
Tip #5: Take advantage of free marketing tools, resources and websites. 🧰
No matter the marketing budget you're working with, there are plenty of tools on the internet to help you reach your goals and maximize the effectiveness of your content. Below I've assembled a list of my favorite marketing resources. Most of them are free, or offer a "free-mium" version that you can upgrade if you want to:


Using Google's "related searches" feature to check popular search suggestions is a great way to find out what people are asking about.
Find great keywords to incorporate into your blogs.
Create eye-catching graphics, images and artwork for social media and articles.
Measure web traffic, keyword performance and ROI of your content.
Track how your readers interact with your context (like where they click, how far they scroll, etc.)
Get started on a free blog or website.
Post content on this website to reach an additional database of readers.
Analyze and compare the popularity of top search queries in Google.
Make your writing bolder, clearer and easier to read.
A great tool to use to do research into your personas. Learn what social platforms your personas are on, which hashtags they use, what podcasts they listen to and more.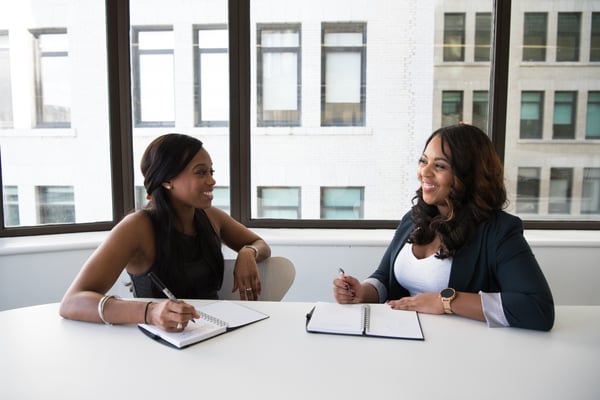 More Marketing Resources to Help You Learn and Get Ahead
Whether you'd like to supplement your existing knowledge or looking to learn from the ground up, it's never too late to become a professional marketer. In fact, I have an entire article on continuing education resources to help you upskill and reskill. The websites listed there will help you learn the fundamentals of marketing, as well as tactics you can start using today to become successful.
READ NEXT: