When you think of marketing, what comes to mind? Do you think of a website or advertisement? How about social media, blogging, email, trade shows or direct mail?
These are all examples of marketing that form an awesome strategy. In other words, they're like puzzle pieces that fit together to help your organization establish its presence in the world, share expertise, draw in new leads and eventually make sales — all through marketing! Cool, right?
If you're new to marketing, learning the basics can feel overwhelming especially if your job requires that you take on marketing-related tasks that you've never done before. If you're looking to upskill, reskill or learn more about marketing, check out this high-level crash course in marketing fundamentals where I'll cover the basics of different marketing concepts, lingo and tools you'll need to be successful.
Table of Contents
Marketing Basics: What is marketing?
Marketing is all around us. Every day, we see billboards as we drive down the highway, get coupons in the mail and listen to commercials on music streaming services like Pandora or Spotify. We even make decisions on what to buy based on the advertising and marketing trends we see.
For example, think of your favorite coffee shop, restaurant or retail store.
Why do you choose that specific option over its competitors?
What about that brand makes it most appealing to you?
How has that brand proven that it is superior to the rest?
Marketing is all about building a relationship between a company and its customers. It's about bringing value to customers and aligning their needs with useful products, goods and services. Marketing affects all aspects of our lives and is a key component to making sales and helping manage how our brand is perceived.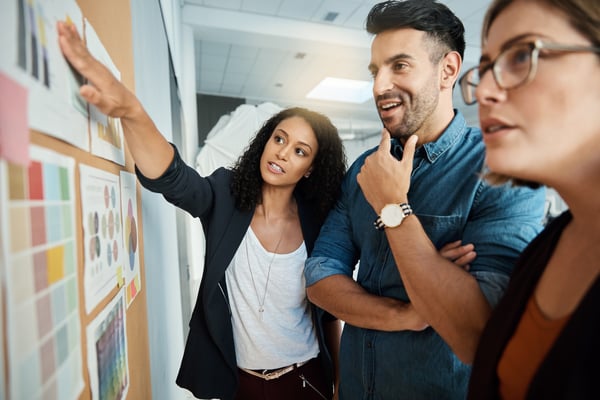 Why is marketing important to you, your organization and its goals?
We talked about how marketing involves creating, communicating, delivering and exchanging offerings that provide value to customers. The cool thing about marketing is that it's not only important to customers; it's also important to you and your brand.
Benefits of marketing include the following:
Marketing allows your business to compete. The goal is to make your brand stand out and cut through the "noise" of other advertisements in your space.


Marketing promotes your brand to the right people at the right time. By targeting the right customer base in the right way, you'll be on your way to boosting sales.


Marketing helps build strong relationships with your customers, clients and stakeholders. When people believe in your brand, they'll be more likely to do repeat business with you or invest in your company.


Marketing helps spread the word about your products and services to potential customers. If you have a product or service that makes life easier, your customers will want to know about it!


Marketing helps you determine and understand your target markets. The right data will reveal which industries and consumer types are most likely to buy from you.


Marketing helps determine how consumers interact with your brand. We want to meet consumers where they are and make it easier than ever to interact with your brand.


Marketing helps generate profits for your business. Marketing creates brand awareness, which can lead to the decision to buy down the road.
With the help of marketing, people become more informed about different opportunities that are available that will make their lives easier. What does your brand have to offer? We want to meet consumer expectations, provide education, create solutions and deliver an experience that will keep them coming back for more.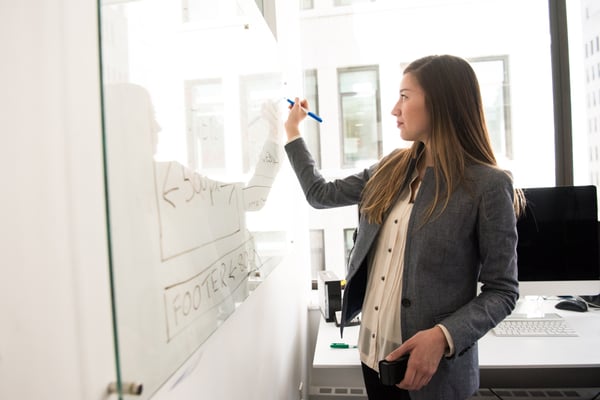 7 Types of Marketing Strategies Your Organization Can Use
Over the years, the world of marketing has evolved greatly. Gone are the days of relying on old-fashioned cold calls to close a sale. Now, we have access to technology-driven, data-driven initiatives that can completely transform the way we reach consumers.
Let's look at a few specific examples of marketing specializations and strategies that your organization can use to build relationships and brand awareness with consumers.
1) Content Marketing

Content marketing involves creating and sharing valuable content to attract prospects and convert them into customers. Blogging is one of the most notable methods of content marketing, but you can also provide downloadable eBooks, guides, checklists, white papers, case studies and infographics. By providing educational resources to prospects, you help position your brand as a trustworthy thought leader in your industry.

2) Email Marketing

Email marketing involves using email as a tool to deliver important messages about your brand and generating sales. It's no wonder that most businesses today use email as an effective way to reach consumers. Not only does email cost a lot less than traditional methods, it also enables personalization and targeted content, helps you avoid cold calls, allows you to reach people on their mobile devices and even helps you drive revenue and ROI.

3) Social Media Marketing

Many brands are connecting and engaging with customers more than ever through social media platforms like Facebook, Instagram, Twitter, Pinterest, YouTube, LinkedIn, Snapchat and others! Marketing through social media is not only versatile but also cost-effective. One of the greatest benefits of social media marketing is having the opportunity to really showcase your brand's personality and values in a way that's fun and engaging.

4) Video Marketing

Did you know that 78% of people watch online videos every week and 55% view online videos every day? It's no wonder that 81% of businesses use video as a marketing tool nowadays. From live video to on-demand recordings, video marketing is one of the best ways to reach consumers who prefer a more visual learning experience. In general, video can be much more captivating than text and can keep viewers more engaged and interested in your brand.

5) Direct Mail Marketing

Direct mail marketing is one of the oldest, tried-and-true methods of reaching targeted consumers. Most direct mail marketing involves physically sending an item in the mail, such as postcards, letters, catalogs, coupons, cards and free samples. This is a great option for organizations that are trying to break through the clutter and noise that comes with digital marketing.

6) Search Engine Marketing

Search engine marketing, also known as "paid search" and "pay-per-click," is used to increase the visibility of your website in search engine results pages (SERPs). To use this tactic, you'll need to buy ad space on popular keywords that are associated with your business from Google Adwords or Microsoft Advertising. When a person searches these keywords in Google or another search engine, SEM enables your business to appear at the very top of that search query.

7) Event Marketing

Event marketing involves creating brand awareness and memorable experiences with customers by participating in promotional events. Think tradeshows, conferences and even virtual events — these are all opportunities to facilitate direct interactions between you and consumers. You'll also receive immediate feedback on how you can further meet the needs of people in your industry.
There's no right or wrong way to do marketing. If you're using any tactics to connect with your desired audience, you're on the right path! Most organizations use multiple of the strategies lists above to promote their brand, products and services, so find a combination that's realistic to maintain, works with your budget and reaches buyers.
How to Create a Marketing Strategy that Actually Works
Whether you are brand-new to the field of marketing or looking to improve current processes, a solid marketing strategy is a must. From identifying your target customers to improving visibility of your brand, here are my best suggestions for creating your organization's marketing roadmap for the year.
Tip #1: Create a list of target buyer personas.
Buyer personas are semi-fictional representations of your ideal customers based on data and research. The goal of creating buyer personas is to help your team bring in qualified prospects, improve product development and align work across your organization. The result is the ability to attract high-value visitors, leads and customers to your business who you'll be more likely to retain over time.
You can also use personas to identify customers you'll want to avoid targeting. Why? Because there's value in knowing who your ideal customer isn't. This way, you'll avoid wasting valuable marketing dollars on the wrong people. Focus your efforts on the individuals or organizations that are your best customers.
Sample Persona Profile: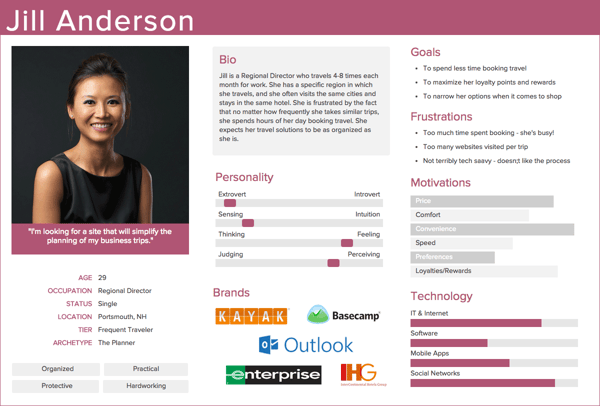 Sample persona profile courtesy of Xtensio
Tip #2: Learn the basics of search engine optimization.
If you're interested in marketing, you may have come across the phrase "search engine optimization" or SEO for short. This is the practice of improving the quality and quantity of traffic to your website. This is done by leveraging keywords on your website and in content to make your website easier to find in search engines.
While paid advertising, social media, and other online platforms do generate traffic to your website, most will come from search engines like Google or Bing. You'll want to optimize your site to make it stand out!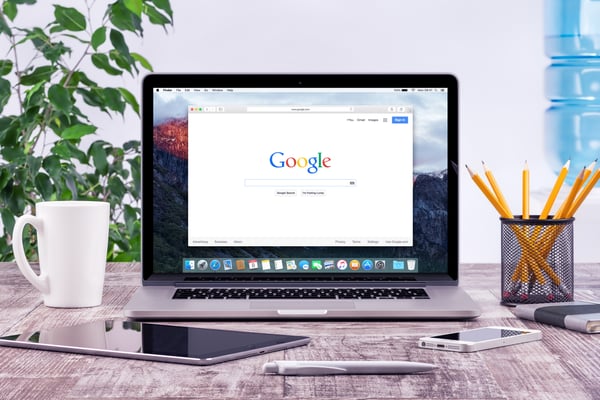 Tip #3: Utilize the different levels of the marketing funnel.
A marketing funnel describes your customer's journey with you. From the first time they hear about you to their first purchase, the marketing funnel maps out the "route" they take during their journey. The benefit of the marketing funnel is that you can get to know your prospects better and give them content that will help you drive greater sales. In the process, you'll also build greater brand loyalty brand awareness. Here are the different stages of the funnel:
Top of Funnel (TOFU): The customer is unaware of a product or company.
Middle of Funnel (MOFU): The customer is actively researching products.
Bottom of Funnel (BOFU): The customer is ready to buy.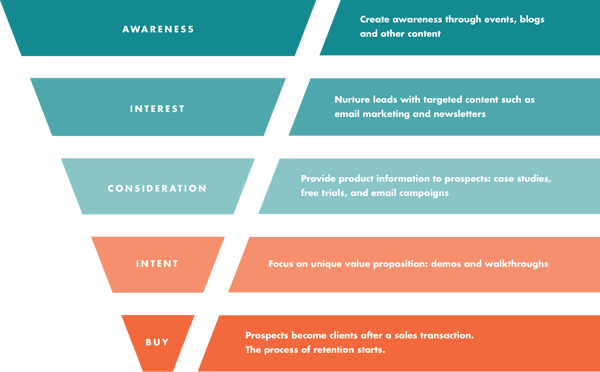 Image Source: Moz
Tip #4: Create educational content that customers will love.
Content marketing is a key part of helping your customers move through the buyer's journey. For example, some people may have just discovered your brand and want to learn more about you. Others may be in the decision-making stage, trying to decide if your brand is a good fit for them. And finally, some people may be on the verge of buying, but need that extra "push" to make the purchase.
Give them the educational (not sales-y!) content they're looking for! These people want to learn more about you, what you value, and why you're worth buying from. Use social media, blogs, graphics, case studies, ebooks, webinars and other content to answer their questions and address any concerns they may have before they are ready to make a purchase.
Tip #5: Establish your presence on social media platforms.
Social media platforms like Facebook, Instagram, LinkedIn, Pinterest and Twitter are some of the most awesome tools you can use to promote your brand! Done right, you can use social media platforms to connect with your audience and successfully build your brand, increase sales, and drive website traffic. While you don't need to be on every platform, I do suggest establishing a presence on at least two or three (more if realistic!)



"Organic social posts will only take you so far. If there's something you really want your audience to see — like an eBook, a webinar sign-up or just a helpful blog post — don't be afraid to try social media advertising. Facebook, for instance, is a great platform to advertise your content. Try it out by spending $20 to 'boost' your post to a customer list, a 'lookalike' audience or one of many interest groups set by Facebook."

Brooke Ihlefeld, Digital Marketing Specialist for pc/nametag
Tip #6: Create a marketing and communications calendar.
Successful marketers need a way to organize everything on their to-do list. Most use a marketing and communications calendar, which helps them organize upcoming content and decide when it will be posted. With this document in place, you'll avoid the stress of having to come up with last-minute, unplanned ideas for a blog or social post.
You might also invest in a project management tool that can help you and your team collaborate on shared projects, and track important details like project names, descriptions, assignees, due dates, attached documentation and deliverables. This way, you'll be able to better manage your deadlines, workloads and deliverables in one, easy-to-use electronic system.
My Marketing Advice to You
If you learn anything from this article today, I'd like this to be your takeaway. Marketing is the following five things:
Knowing your brand
Learning your audience.
Documenting your strategy.
Executing your strategy.
Making constant improvements.
Having a marketing plan is like creating an itinerary for a road trip. Before you begin, you'll want to prepare to make the most of your time and effort and accomplish your goals. A strategy gives you a sense of direction and helps keep you and your team on track.
If you find yourself struggling, return to the basics:
Who am I trying to reach?
What would I like them to do?
How will I encourage them to take action?
How will I measure my success?
This framework is simple to understand, yet difficult to master. However, stick with it and you'll be a successful marketer in no time.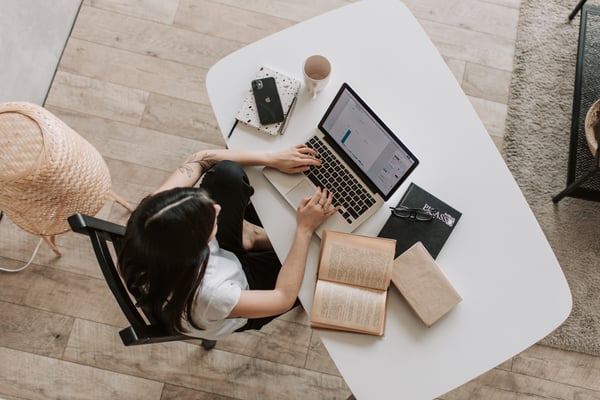 Marketing Resources to Help You Learn and Get Ahead
Whether you'd like to supplement your existing knowledge or looking to learn from the ground up, it's never too late to become a professional marketer. In fact, I have an entire article on continuing education resources to help you upskill and reskill. The websites listed there will help you learn the fundamentals of marketing, as well as tactics you can start using today to become successful.
READ NEXT: