Take a moment to think about the most fun you've ever had at an event. What made the experience so memorable? Chances are this event stuck out in your mind because you had fun. (Really, it's that simple!) Creating an engaging attendee experience starts with getting attendees excited to participate and return year after year.
The key to creating a memorable meeting is to make activities interactive and exciting. Read on to find our list of the best audience engagement tools and audience interactive engagement technology you can use to encourage interactions, create conversations, and foster discussions in a more meaningful way.
1. Host a live Q&A session to answer your audience's most pressing questions.
Live Q&A sessions are the perfect way to deliver information, answer questions and customize event content to your audience's individual needs and interests. While "lecture-style" presentations have their benefits, you may run the risk of talking at your audience instead of talking with them. Q&A sessions offer a more personalized, two-way conversational experience, giving attendees a deeper understanding of your speaker's topic.
MeetingPulse allows planners to create a more interactive presentation for their audience. Host live polls, surveys, raffles, quizzes, and Q&A sessions that are fully customized to your organization's branding. Try the app's free version to ask up to three polls per meeting or invest in the "pro" version starting at $79 per month.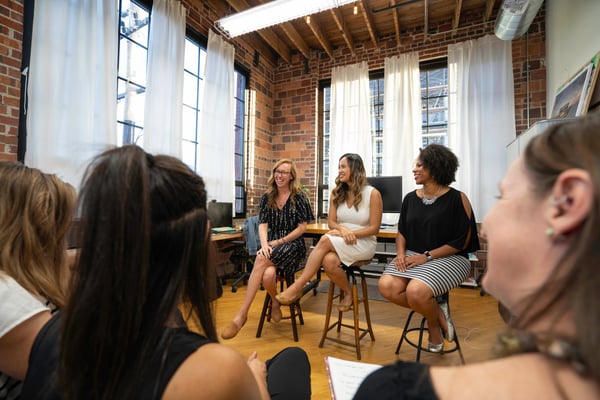 2. Use a toss-able microphone to encourage participation with interactive audience engagement technology.
Want to break the ice, learn how to make a session interactive and get people talking at your meeting? Make an activity out of the experience! Toss-able microphones are a unique way to break down barriers, improve participation and help people feel more confident about sharing their insight. Eventgoers will also get a kick out of throwing and catching a microphone around the room! When the microphone is not in use, it can be used to record the keynote and breakout session audio.
Try this Throwable Microphone: Catchbox
Catchbox inspires attendees to participate in dynamic debates and quickfire Q&A sessions. This soft, durable microphone is easy to toss and won't get damaged if dropped. The "Mod" Catchbox costs $449 and is ideal for large events and conferences.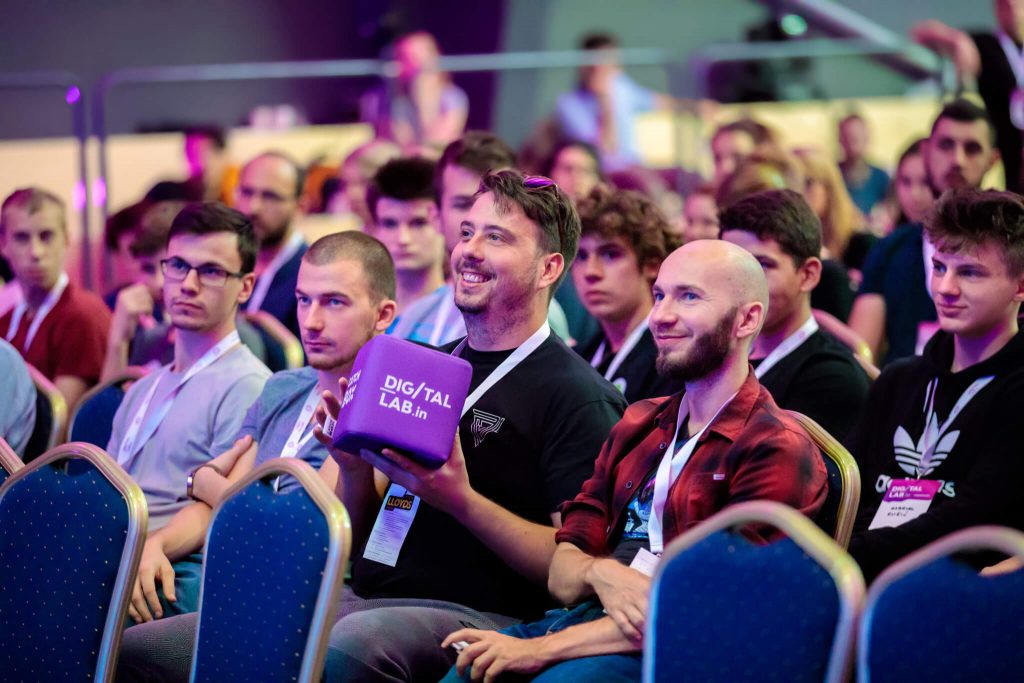 Image Source: Catchbox

3. Send a poll or survey to gain audience feedback.
It's always a good idea to get to know your meeting's audience. For example, why are they attending your event? Are they first-timers or returning attendees? What do they want to gain from your event? These questions (and more) can be answered by sending out a survey or poll to attendees before, during, or after your meeting. This feedback can help you quickly measure opinions, make improvements and get to know your attendees on a personal level.
Try this Polling Platform: Slido
Slido gives you everything you need to engage your meeting's participants, capture their views and make everyone feel more connected. This polling and Q&A platform also makes it simple to create reports on audience participation that can be analyzed and shared after your event. Get started for free with three polls per event and up to 100 participants.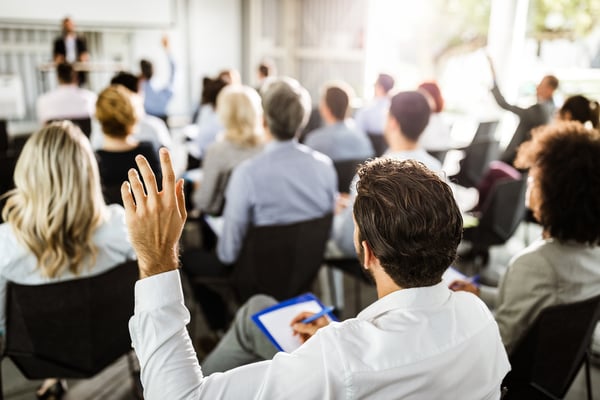 4. Use gamification to drive traffic to physical and virtual locations.
When it comes to engaging events, gamification is in! Games are a great tactic for enhancing digital marketing strategies and audience participation. Many game apps can be customized to your organization to engage new prospects and capture new leads. Consider adding digital scavenger hunts, custom QR code routes, arcade games, "spin to win" or other immersive games that add excitement to your event's agenda.
Try this Interactive Arcade Game Platform: Captello
Captello features more than 35 interactive games and leaderboards that can be customized to your meeting or event. High scores and team information can be displayed on customizable leaderboards to create friendly competition, and gameplay winners can earn real prizes through the built-in gift card rewards platform.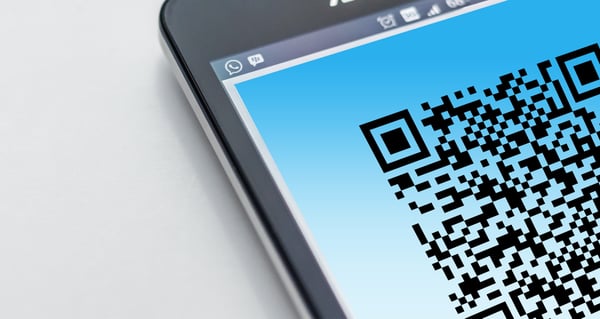 5. Host trivia games to create camaraderie among attendees.
Trivia isn't just fun; it's also great for health and wellness! Playing trivia games challenges us to think critically and creatively. Plus, there's nothing quite as exciting as a bit of friendly competition! Jumpstart your event's social effect by creating trivia teams that bring attendees together. They'll love the thrill of cheering on their team, creating new friendships, and learning new knowledge in the process. Don't forget to offer event-branded promotional products as an incentive to participate!
Try this Trivia Tool: Kahoot!
Kahoot! is a game-based learning platform that leverages user-generated, multiple-choice quizzes that can be accessed via a web browser or app. Take advantage of a free trial for seven days or sign up starting at $10 a month.
Image Source: Kahoot

6. Offer a virtual photo booth to increase social sharing and brand awareness.
Virtual photo booths are the perfect addition to your hybrid or virtual event, especially if not all attendees can gather in person. While many live events feature a live photographer, online events can accomplish the same task by using a self-serve virtual photo booth. This way, online attendees will still feel like they're a part of the event. They'll also get an event-branded keepsake which they can post on LinkedIn or other social media platforms.
Tip: Design a custom photo frame with your event's logo, branding, or unique hashtag to increase brand awareness and shareability on social media.
Try this Virtual Photo Booth for Events: Snapbar
There are several fun elements that can make your virtual photo booth more engaging for event attendees. Snapbar, for example, allows you to combine all attendee photos into a post-event collage or video — a great way to showcase your brand! It also allows guests to add a virtual background, fun digital stickers, and text to their photos.
Photo Source: BizBash
7. Create a real-time word cloud to summarize key takeaways.
A "word cloud" is an artistic cluster of words typically shown in different sizes, colors, and orientations. The bigger and bolder the word, the more often it is selected or voted for by meeting participants. Word clouds are an interactive way to visualize how attendees feel about a topic or to summarize what they've learned from your meeting. You may find that your audience is more likely to participate when given a visual-based activity for an ice breaker or reflection activity.
Try this Word Cloud Software: Mentimeter
A program like Mentimeter lets speakers ask a question and present it to their audience in a more visual way. Ask attendees to provide their input via a smartphone or other device. Answers are used to build a real-time word cloud, which can be presented on a screen during a keynote presentation. Use this tool for free to ask your audience up to two questions.
Photo Source: Mentimeter

8. Use smartphone-based microphones to let your audience speak from their seats.
When it comes to your event, time is precious. Your attendees might not want to wait for a wireless microphone to be passed around the room during large sessions. Instead, allow attendees to use their smartphones as a microphone. This is a great option for planners who want to adhere to certain health and safety protocols, while still fostering attendee engagement. Broadcast attendees' voices over the PA system while also selecting speakers, disabling microphones and conducting real-time polls.
Try this Microphone App: Crowd Mics
Crowd Mics empowers event audiences to speak, text, and vote directly from their smartphones. Not only can attendees use their own phones as wireless microphones, but they can also text in a comment or question or participate in polls directly from their seats.
Photo Source: Biamp

More Digital Engagement Tools for Your Event
Digital tools and mobile apps are the future of event planning and attendee interaction. Whether you're using event technology for live streaming, lead retrieval, social sharing, attendee tracking, event fundraising, or live data tracking, there's a solution out there to help you improve engagement and ROI.
Here are a few more digital event engagement tools to consider using at your event:
Which mobile apps, platforms or engagement tools did we miss? Let us know your favorites by leaving a comment below.
Create a More Engaging Event by Making It Fun
When it comes to audience engagement tools, it can be difficult to know which solutions are worth your investment. If you're unsure of where to start, make it a goal to capture as much feedback as possible from your attendees before, during, and after your event to get the best audience engagement tools.
Use tools like surveys, polls, digital response cards, and more to ask attendees for their thoughts and feedback. With the right data, you'll feel empowered to increase attendee satisfaction and improve your event's ROI.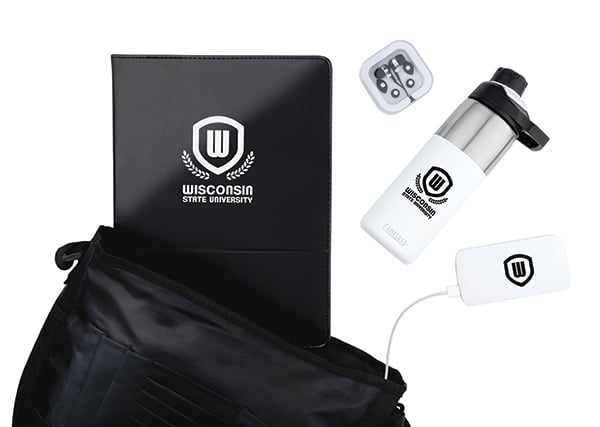 Incorporate Technology into the Attendee Experience
Give the gift of technology! pc/nametag has a variety of tech-driven promotional gifts and giveaways to feature at your event, including:
USBs
Power banks
Adaptors
Phone accessories
Earbuds
Bluetooth speakers
Don't forget to set yourself up for success with on-site name tag printers, including thermal printers for an expedited registration process and fast, easy, smudge-free printing.