With the onset of COVID-19, the need for virtual gatherings and hybrid events has become imperative as we constantly pivot to keep people safe and meet health-related guidelines.
The good news is that hosting a virtual or hybrid meeting doesn't need to be difficult. With the right tools and a little creativity, you'll have the power to drive connections and create a memorable experience even if attendees gather virtually. Here are the best practices along with tips and tricks we've found to help you get started.

Table of Contents
The Impact of COVID-19 on the Events Industry

It's no secret that the COVID-19 pandemic has affected the events industry in unprecedented ways. Countless in-person gatherings have been cancelled or postponed throughout the world, and event planning professionals have been pushed to reconsider their options and make tough decisions to safeguard attendee health and wellness.
While nothing can compare to the power of an in-person event, the future of events has been forever changed by the coronavirus pandemic. Now more than ever, planners must pivot their strategies to accommodate social distancing and give attendees a meaningful event experience, even if it must be from the safety of someone's home or office.
Did you know?
A 2020 survey by Statista found that 70% of event professionals have moved some, if not all, of a face-to-face event to a virtual platform following the COVID-19 outbreak.
Of those, 69% used a webinar format and 62% leveraged a live stream of their speakers.
The Shift to Virtual and Hybrid Events
The shift to virtual and hybrid events has not been without its challenges. Before COVID-19 hit, many event professionals and event planners would have agreed that the best way to build loyalty and trust was to meet live and in person. There was an underlying fear that hosting a hybrid event would cannibalize their in-person attendance.
However, the more virtual events and virtual conferences we host, the more we learn about the exciting (and effective) world of hybrid events.
Given current circumstances, one of the best ways to keep business going is to embrace virtual events. Not only are these virtual meetings safer for attendees, they also offer an opportunity to continue maintaining brand exposure and revenue for your business. Virtual events are a great way to give attendees peace of mind and continue giving them the experiences they enjoy.
Why Events Still Matter, Even During a Pandemic
For the foreseeable future, virtual events are here to stay — especially if they are deemed a safer alternative to large group gatherings. COVID-19, however, has not changed how valuable events can be for attendees and sponsors alike. Here are five reasons why events are still beneficial, even during the COVID-19 pandemic:
Events are a great way to foster personal connections. Learning helpful tricks of the trade can be as easy as meeting people in your industry and discussing solutions to your most pressing problems — especially during times of crisis.
Events provide solutions to everyday challenges. "Solutions" can come in the form of round-table discussions, presentations, products or services.
Events generate brand recognition. The information that attendees learn from meetings is often passed on to other individuals. Events are crucial to spreading awareness and making solutions more accessible to your core audience.
Events are great for introducing key products and services. Getting buy-in on products is much easier and quicker when you have a live, engaged audience to showcase them to. Plus, these demonstrations can sometimes come in at a lower cost than going through traditional media.
Events generate immediate feedback. Instant feedback is invaluable, especially when you can quickly address questions, issues or concerns that arise. Live feedback from an event is a great way to improve attendee satisfaction of your products, services and discussions.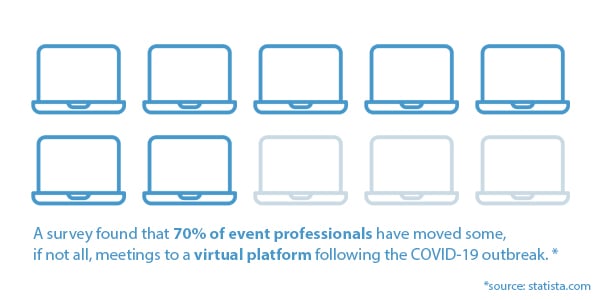 Virtual and Hybrid Events: Your Questions, Answered
The COVID-19 pandemic has launched the virtual event revolution and it's time to embrace it. If the thought of throwing a virtual event seems intimidating, no worries! Adapting with the times doesn't need to be difficult. In fact, online events are a smart, creative solution to overcoming in-person event disruptions. Let's look at the basics of what virtual events involve.
What is a virtual event?
A virtual event (also known as an online live event) allows event organizers, speakers, attendees and sponsors to interact within an online environment rather than an in-person environment.
The beauty of virtual events is that attendees can join and participate from anywhere in the world if they have access to the Internet; keeping people engaged from the safety and comfort of their own private spaces. This capability has become especially important during a time where social distancing is recommended by both the CDC and World Health Organization (WHO).
What are some virtual event ideas?
Virtual events usually consist of activities that bring a virtual audience together through an online experience. Opportunities are endless and you can easily tweak in-person activities to fit your virtual event's theme and agenda.
Popular examples of virtual events include:
Behind-the-scenes tours
Classes
Company gatherings
Concerts
Conferences
Departmental meetings
Demonstrations
Expos
Interviews

Job fairs
Performances
Presentations
Sessions
Training
Team building
Tutorials
Trade shows
Webinars
Hybrid Event vs. Virtual Event: What's the Difference?
When planning a meeting or event, the main goal is to bring people together for a shared purpose whether this is to educate, inform, debate or celebrate. In today's world, virtual events and hybrid events platforms are great options for the attendee experience. Here's the difference between the two:
Virtual events are meetings that take place 100% online. Attendees interact via digital platforms such as Pathable, Microsoft Teams, Zoom, Everytale or GoToMeeting. Guests can attend from anywhere in the world as long as they have access to the web and an electronic device. A physical location is unnecessary when hosting a virtual event.
Hybrid events have both in-person and virtual components. Attendees can choose to attend sessions both virtually and in person. People who choose to attend virtually can watch live streams of the event or use an "avatar" (a virtual character or icon) to interact with others in a virtual reality.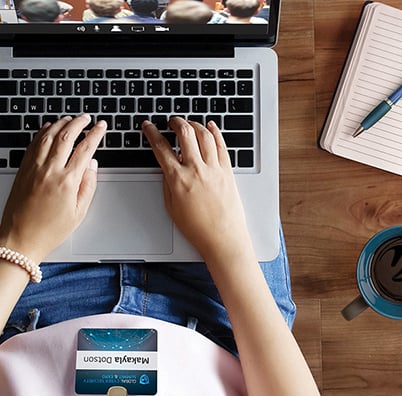 What are the benefits of virtual events?
While in-person events have traditionally been one of the best ways to promote brand recognition, education and interpersonal relationships, virtual events can still accomplish the same goals but in different ways:
Virtual events allow meeting planners to reach a wider audience. If an event is held in a certain city on a certain day at a certain time, not everyone will be able to attend due to travel costs and restrictions. By hosting online, travel barriers are eliminated, and more people can attend.
Virtual events can be cheaper and more profitable than in-person events. There's no need to book a venue or hire temporary event staff if you're hosting an event online. Cost savings can be passed on to virtual attendees in the form of lower ticket prices.
Virtual event engagement statistics are highly measurable. For example, you can see which sessions were most popular, which receive the most engagement, where attendees live, how much they paid for their tickets and more. This data can help improve future event strategies.
Virtual events can encourage greater participation from attendees. Most meeting platforms have chat logs which can be used for collaboration and facilitated note taking. Chat rooms can also be used to create a sense of belonging and thoughtful discussion.
Virtual events are more eco-friendly than in-person events. An event that takes place online can drastically reduce carbon emissions from travel, reduce electricity consumption and eliminate excessive waste made from hosting an in-person event.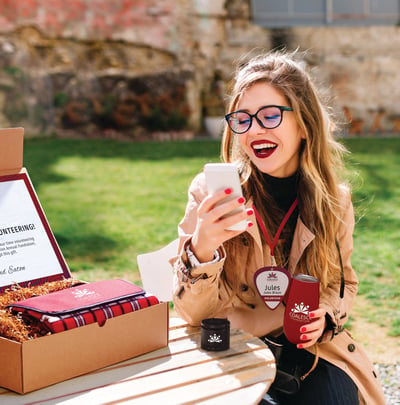 5 Tips for a Successful Virtual or Hybrid Event
Hosting a virtual or hybrid event (especially if this is your first one) may seem daunting, but it doesn't need to be! It is still entirely possible to create a lasting impression and memorable event, even if your event must take place online.
Here are the best tips and tricks we could find to help your next online event be as successful as possible.
TIP #1: Create a game plan for your event.
Whether your event takes a hybrid or virtual approach, you'll need to have a strategy in place to ensure your success. It's a good idea to start with a key goal, then get the ball rolling from there. The earlier you can get planning, the better. Before hosting a virtual or hybrid event, consider the following questions:
What kind of experience do you want to deliver?
Will the event be live, on-demand or a combination of both?
What day(s) and time(s) will work best for the event?
How will you go about promoting and advertising your event?
Will you work with an advertiser or event planning partner?
Will registration be required? If so, how will people register?
How will people access your event's videos, webinars and sessions?
If the event is hybrid, what venue will you utilize for in-person attendees?
Will people still have access to event content once it is over?
What KPIs and data do you plan to track? (See tip #5 for help!)
TIP #2: Send a registration packet with important event information.
Registration tables are one of the first points of contact a person has when they arrive to an in-person event. A virtual event shouldn't be any different! Attendees want to feel prepared and know what your event has in store for the day. Sending a registration packet is a great way to provide attendees with the information they're looking for.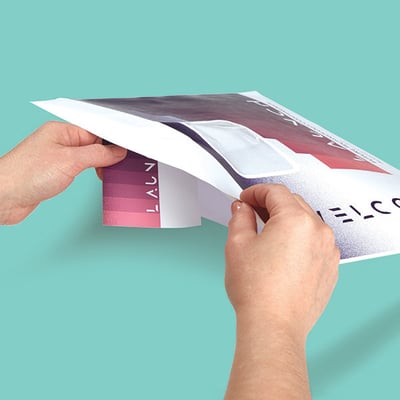 If you're not sure where to start, start by printing customized envelopes specific to your event. Attendees will get excited to find this in the mail several days before your event takes place. Next, print off an agenda. This way, attendees know what sessions are available to attend. Lastly, include a branded name badge in large print for attendees to wear, especially if your event platform does not prominently display a person's name.
pc/nametag is Here to Help
If you're in need of a reliable partner for event printing services, look no further. pc/nametag uses cutting-edge techniques in digital printing, laminating, finishing and die-cutting to turn registration packets into distinctive mementos for your event whether in-person or online.
TIP #3: Assemble virtual event kits with essential items for your meeting.
Custom kits (also known as swag bags) are a great way to connect with virtual event attendees while also bringing the fun and excitement of an in-person event to your attendees' homes. Kits can also build anticipation for your online event and give a more personalized experience.
When designing your virtual attendee kit, consider your event's content, messaging and theme. What materials or branded promotional products can you include? Then, think about the types of wellness and networking activities that will take place and what items would help facilitate this.
PRO TIP: If you're doing an all-day education session, give attendees a break with a box that includes a mug, coffee, tea, a notebook and a handful of snacks to keep them energized in the afternoon.
Lastly, your curated kit can include sponsored materials. Some sponsors might already have a product to add, which could save you money and help you further delight your guests.
Have a great idea for an event kit? Let us know by leaving a comment below!
TIP #4: Find ways to increase virtual event attendee engagement.
When it comes to optimizing for virtual engagement, a good place to start is to look at your in-person event agenda and make a list of all your networking, wellness and social activities.
Begin to think of ways these activities could be done virtually or think of new activities with a similar goal that have been done virtually and are easy to replicate. Check out this list of activities to increase attendee engagement:
Host a live game or competition (winner gets a prize!)
Have a "virtual background" contest within your video platform.
Feature real-time illustrations during event sessions.
Host a "Learn & Learn" on an interesting topic in your industry.
Gather attendees for a relaxing happy hour at the end of the day.
Host a live Q&A featuring an industry expert or panel of speakers.
Employ live polling to gauge audience insight and interests.
Instruct attendees to post event photos and leverage your event's hashtag.
Have a few for-fun sessions that focus on health or wellbeing.
Ask viewers to submit questions in comments or through a chat tool.
Looking for even more ways to keep attendees focused and excited for your event? Read our blog on "9 Ways to Increase Virtual Event Attendee Engagement."
Did you know?
75% of virtual events include a Q&A, chat and interactive features.
69% of virtual events use a webinar format
62% of virtual events leverage live stream speakers.
Source: Statista
TIP #5: Leverage data to make necessary improvements to your next event.
Event data is powerful. The right metrics can help you prove the success of your event and make necessary improvements for the future. When it comes to virtual events, there are a variety of data points you should observe once everything is said and done. Start by looking at the following points:
Costs, benefits and ROI
Attributed revenue
Number of total registrations
Number of registrations per session
Demographic information
Post-event survey results
Session ratings
Session feedback
Number of new attendees and/or leads
Buying interest
Social media engagement and reach
Key performance indicators
Remember: If you can't measure it, you can't manage it. The data you collect can drastically increase your event's success and help you make data-backed decisions in the future.
Author's Note: Download the ebook version of this blog to keep it with you whenever you need it!
Want to create the ultimate engaging experience?
Virtual event kits are a great way to remind attendees of your appreciation and help build anticipation for next year's in-person event. With a little thought and creativity, you'll be on your way to creating a lasting impression for your virtual event in no time.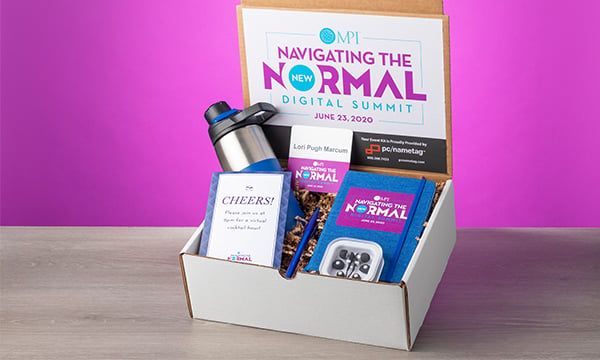 If you're looking for themed box ideas, you're in luck. The pc/nametag team is here to make your vision come to life. Click here to request a Complimentary Event Kit Consultation. We're glad to help!
READ NEXT: