The year 2020 has paved the way for innovation and creativity, especially in the meeting and events industry. Countless events have pivoted from face-to-face to virtual at record-breaking speeds. Virtual and hybrid events have now become the norm, and planners continue to brainstorm creative ways to bring attendees back together safely.
But what, exactly, will live events look like once they begin to return? What safety protocols and space design techniques will be used to give attendees the peace of mind they're looking for? Let's look at how in-person physical events may change going forward in order to reignite the attendee experience with a focus on safety.
The Future of Events: 6 Event Design Ideas in a COVID Era
1) Event entryways will be outfitted with temperature scanning kiosks.
The Together Again Expo 2020, along with countless other events, have already begun to take advantage of placing thermal temperature scanning devices at designated venue access points. The goal of a temperature scanning kiosk is simple: to quickly identify people who are experiencing an elevated temperature due to an illness.
Today's thermal imaging systems are easy to use, deliver instantaneous results and most importantly, don't require contact between individuals. With a split-second scan and a temperature within a safe range, attendees are already on their way to having fun at their event!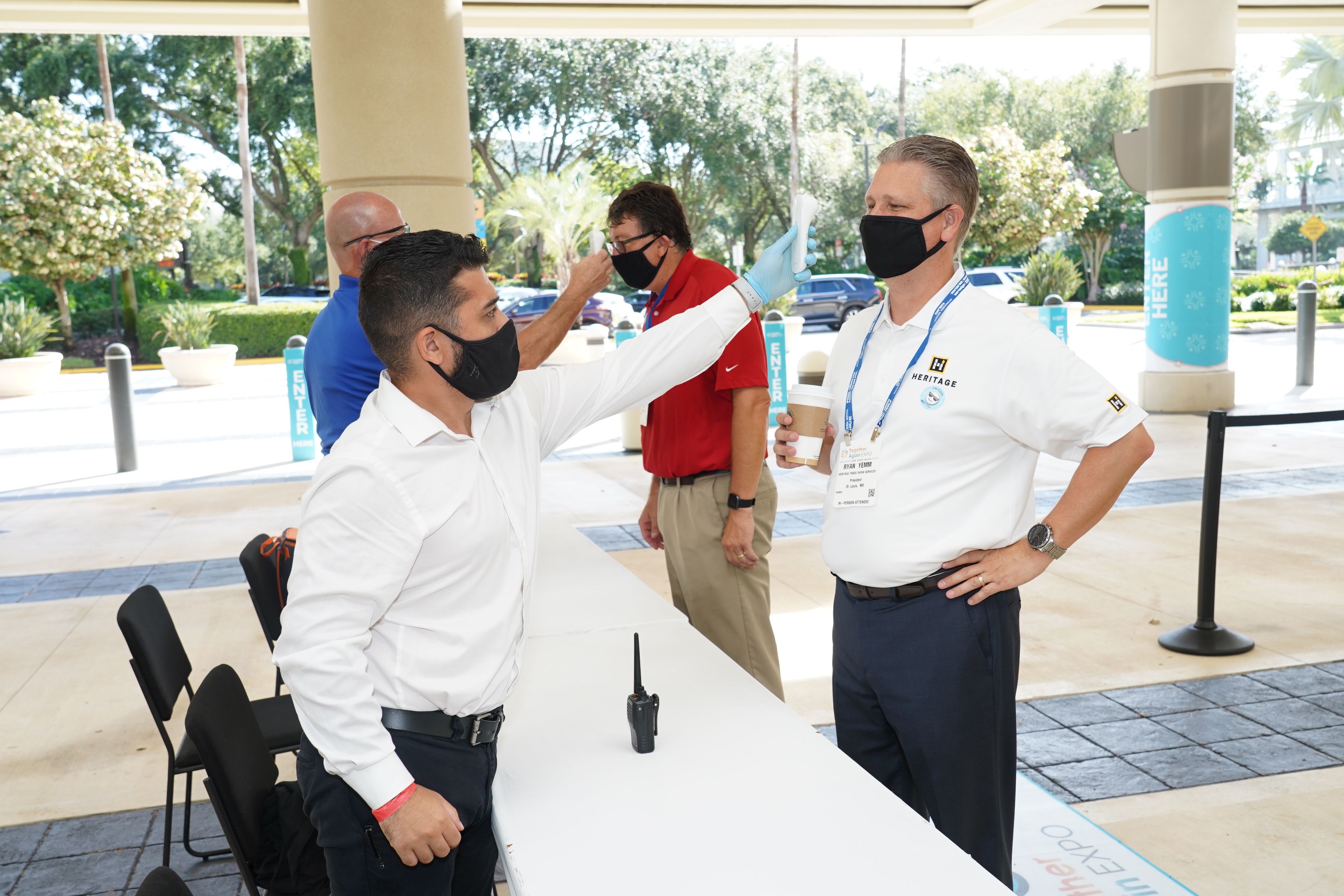 Photo Provided by the Together Again Expo 2020
2) Mobile ticketing will replace the need for printed tickets and lengthy registration lines.
Anyone who has ever used a mobile ticketing app knows how convenient it is to purchase a ticket online and simply scan your smartphone at the door for easy access. Scannable tickets have risen in popularity and benefit attendees and event/meeting planners alike.
For example, providing a mobile ticketing option is a great way to reduce costs, the length of registration lines and even your event's environmental impact. Plus, mobile ticket scanning is a great way to reduce cross-contamination between registration booth workers and attendees.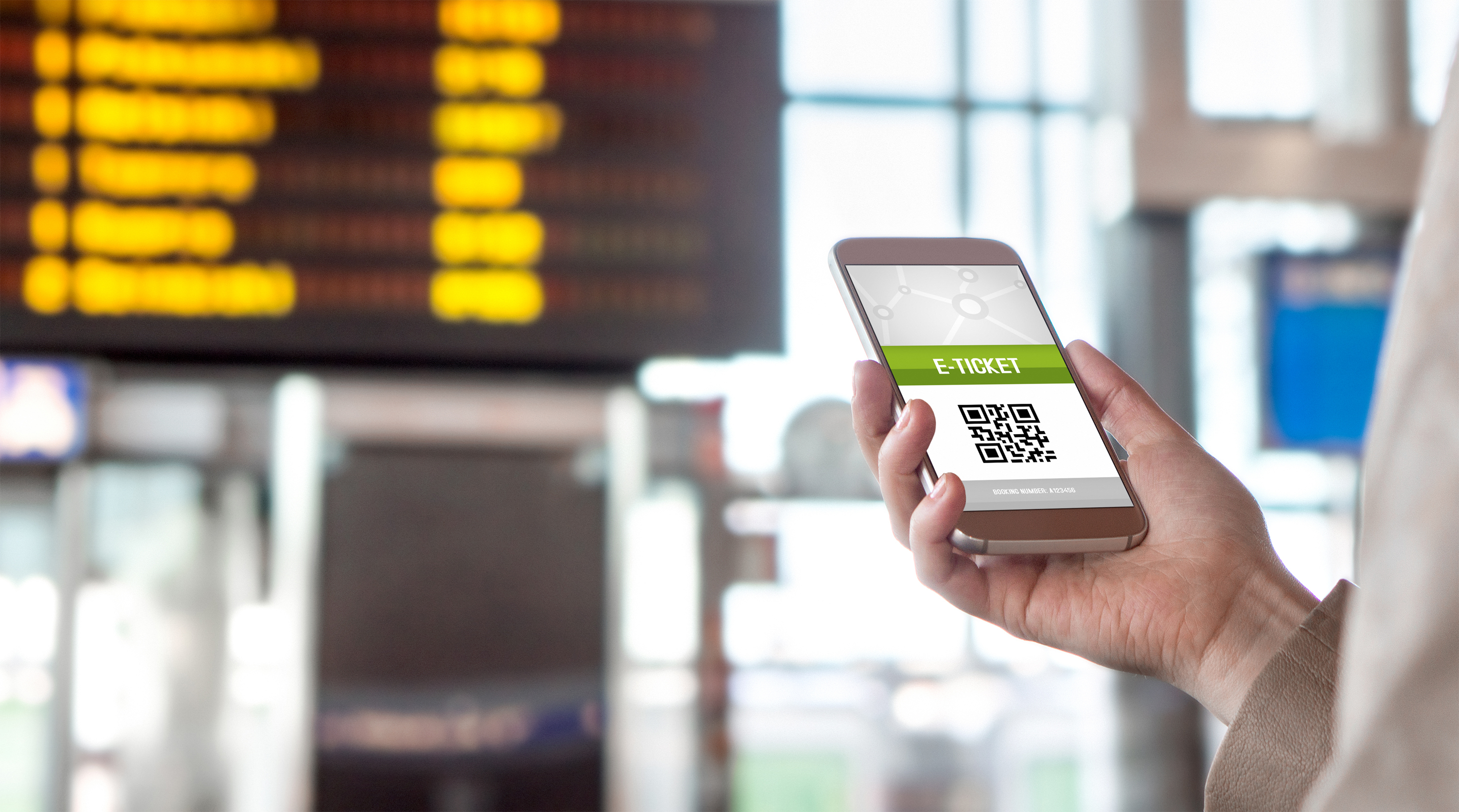 3) Events will leverage wearable technology to reinforce social distancing in shared spaces.
Social distancing wearables are quickly becoming one of the most innovative ways to bring attendees back together in a safe and secure manner.
A social distancing wearable leverages Bluetooth & Ultra-Wide Band technology to create a virtual perimeter around the wearer. When other users come within an unsafe distance, the wearable flashes, vibrates, and alerts the wearer. Some options even offer "contact tracing" functionality to show who might have come in contact with an individual in the event of an infection.
4) Expo hall floor plans will have dedicated conference style seating and strategically placed furniture.
Today, event planners can leverage software and event space design techniques to help maintain social distancing requirements. For example, "physical distancing" software now exists to help map out socially distanced floorplans. This makes it easy to measure seating distances and space out sanitary stations.
You can also use a seating chart software like Ticketor to allow attendees to buy tickets and select their seats at your event. This tool enforces a certain number of vacant seats between groups. Lastly, event planning teams can strategically place furniture, draping, florals and greenery to keep attendees apart, while also keeping the venue from looking large and empty.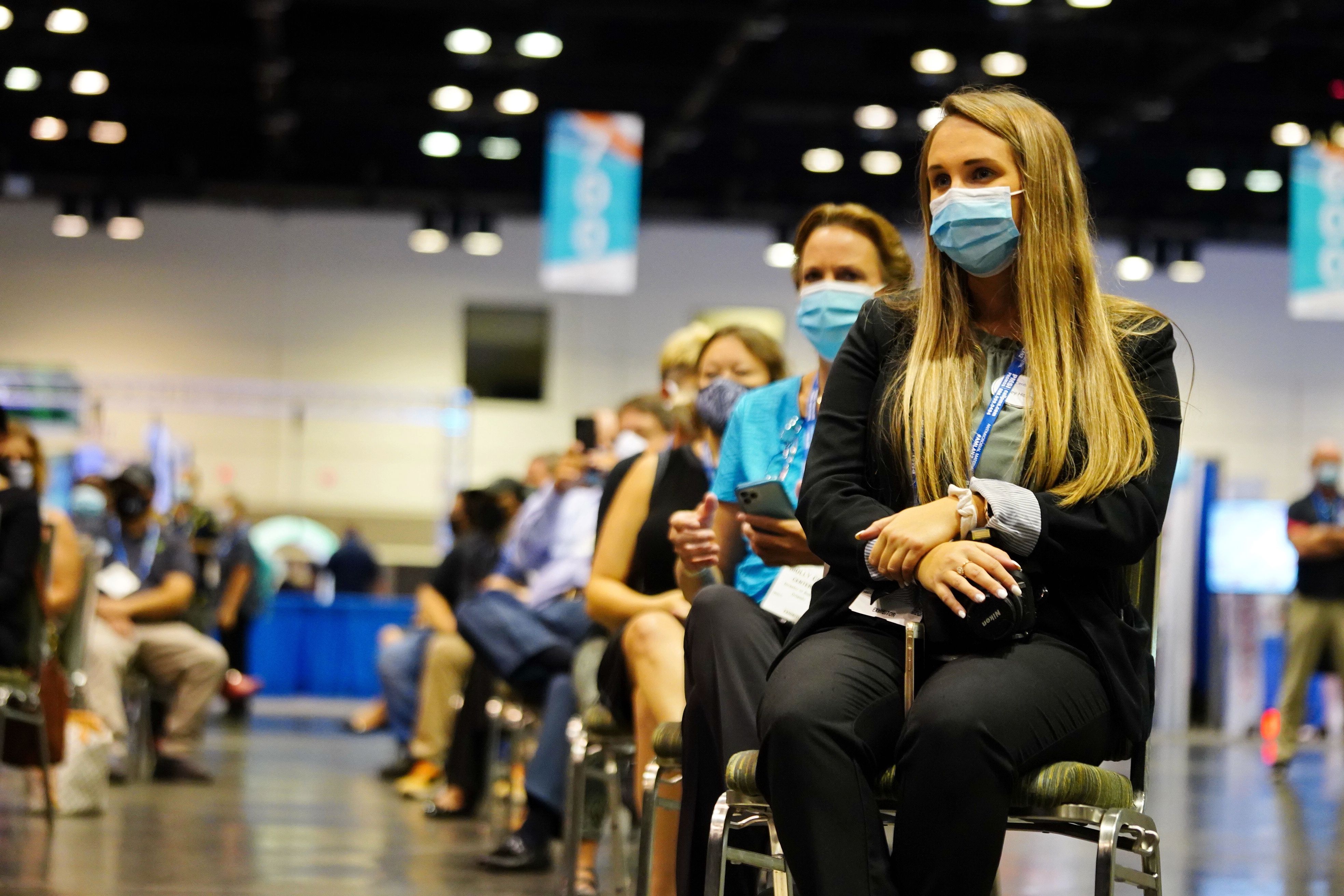 Photo Provided by the Together Again Expo 2020
5) Event swag will be provided at attendees' individual chairs, tables, or in the mail.
One of the most exciting parts of attending an in-person event is getting to take home fun swag. In the past, swag bags have been passed out at registration, but having too many people waiting in line can lead to congestion.
To revamp the way swag is distributed, event planners have already begun to get more creative. Many planners have opted to leave items on attendees' personal tables or chairs, while others have opted to mail attendee kits featuring everything an event goer would need from event badges and branded lanyards, to printed t-shirts, sunglasses and insulated mugs.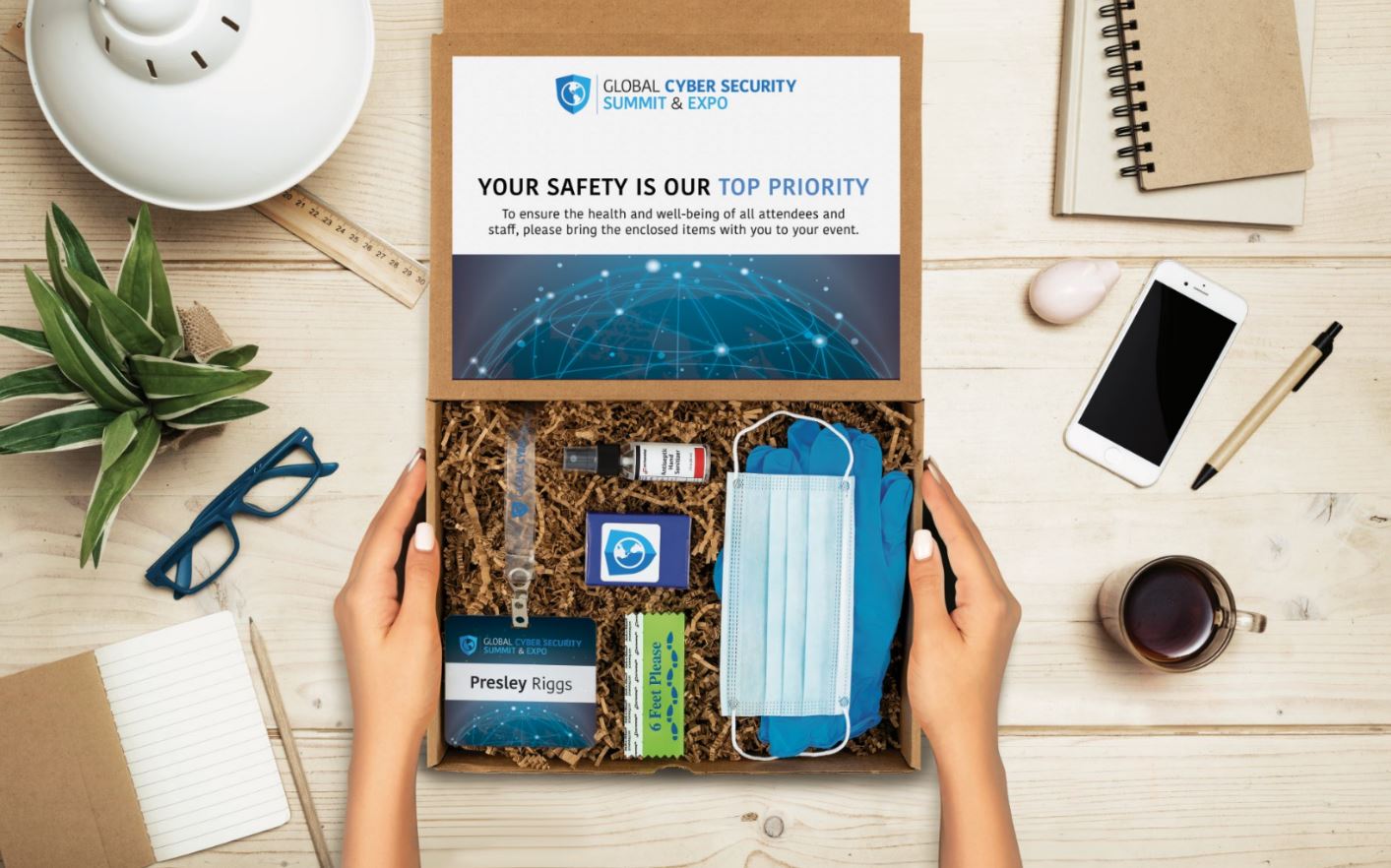 6) Meals, drinks and snacks will be pre-plated to decrease buffet line cross-contamination.
Nothing gets event attendees more excited than self-serve food and drink options like buffets, salad bars and drink stations. However, for the sake of safety and to avoid the spread of germs, event planners will need to get crafty with how food, drink and snacks will be distributed to attendees. Having pre-packaged boxes or bags is a great way to ensure that attendees stay full and hydrated all day.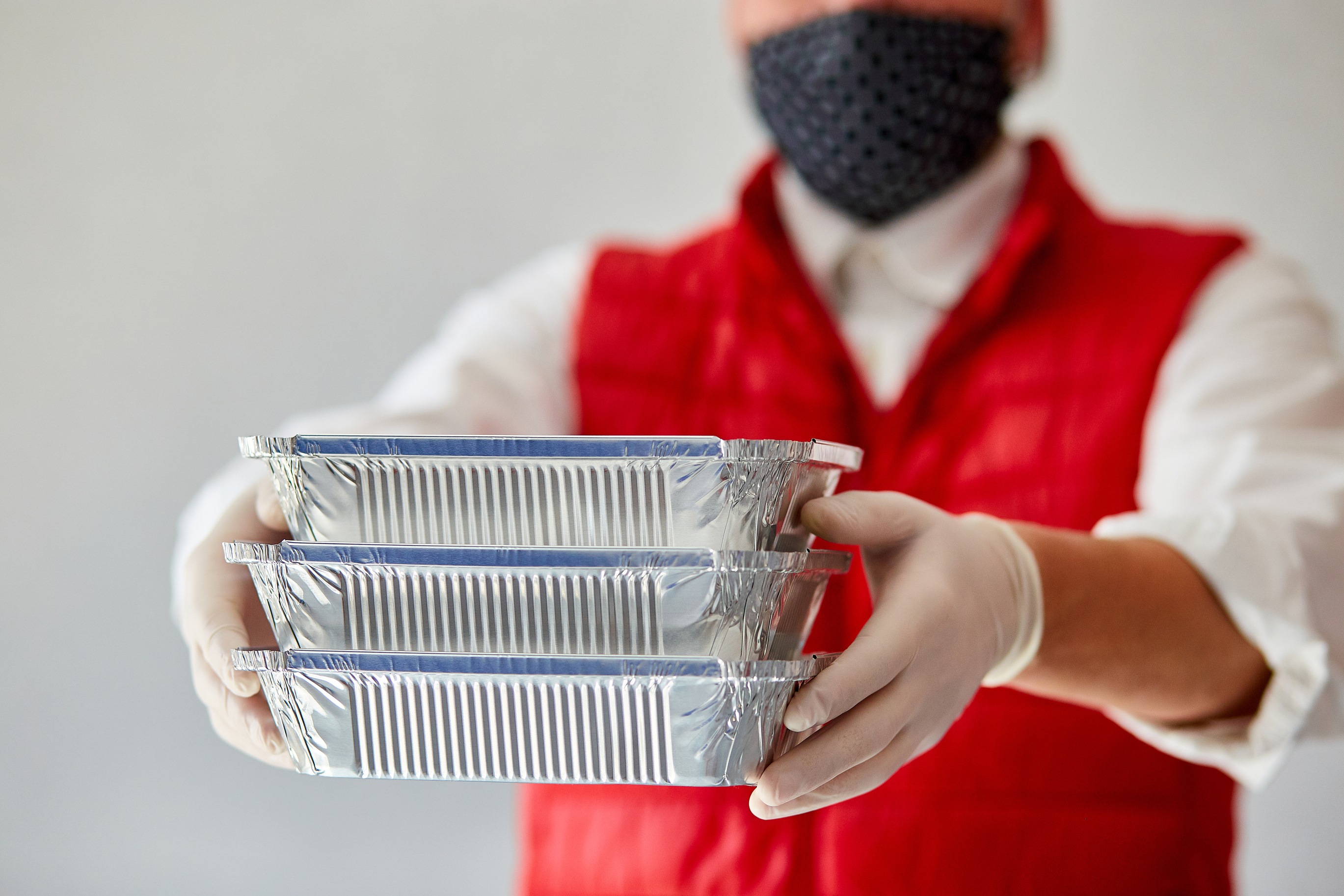 How do you envision the future of events?
While the COVID-19 pandemic has certainly presented a unique set of challenges for planners, it has also served as a catalyst for change. The industry continues to pivot with the times, taking necessary steps to re-imagine the future of events and what it will take to host a safe, successful meeting.
What are you looking forward to most with in-person and hybrid events? How do you feel that event design will change? Let us know by leaving a comment below!
Suggested for You: