Making your event venue stand out from competitors is a must. Luckily, there are a variety of ways you can do so, and making your venue safer, cleaner and more memorable for guests is a great place to start.
Looking for insight from an event planning professional with over 23+ years of experience? If so, you're in luck. Read what Events Services Manager Meg Statz, CMP, of the Monona Terrace Community and Convention Center had to say about setting your venue apart with the GBAC STAR™ Accreditation, and helping people feel safer during and after COVID-19.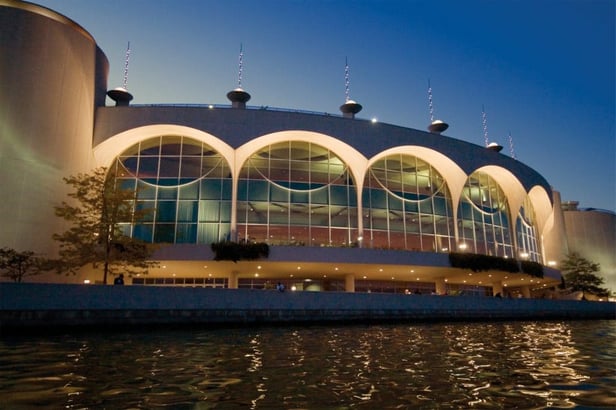 Photo Source: Frank Lloyd Wright Foundation
Event Venue in Focus: The Monona Terrace in Madison, Wisconsin
The Monona Terrace Community and Convention Center is an iconic venue on the shores of Lake Monona in downtown Madison, Wisconsin. Designed by architect Frank Lloyd Wright, this 250,000 square foot venue generates over $33 million in economic impact for the community.
The mission of the Monona Terrace is to deliver an exceptional and inspirational experience to the ~390,000 people who use the facility each year. Monona Terrace is currently Gold Standard LEED-certified, but is in the process of applying for Platinum Level in the "existing building" category.
Meet the Event Planning Expert:
| | |
| --- | --- |
| | For over 20 years, Margaret ("Meg") Statz, CMP, has managed hundreds of meetings and events for the Monona Terrace Community and Convention Center. As the organization's Events Services Manager, Meg uses her skillset to help clients achieve their most important event goals each year. Her specialties include event design and management, team leadership, and process planning and improvement. |
pc/nametag: "Meg, how did you get into the world of event planning?"
Statz: "I like to tell people that I sort of 'fell' into the events industry. My first job was with the Dermatology Foundation, a non-profit that convinced me that meeting planning was the career path for me. I then worked for Smith, Bucklin and Associates in Chicago, which allowed me to work on both large and small accounts. I also worked for the International Dairy, Deli and Bakery Association in Madison, managing their meetings and convention.
Now I've worked with the Monona Terrace for 20+ years and counting. My favorite part of this position is getting to work with wonderful clients and coworkers. Every day and every event is different, which keeps things interesting. The Monona Terrace offers a great working environment with a beautiful location and a dedicated staff."
PCN: "What is your event team's role at the Monona Terrace?"
Statz: "My team's goal is to develop partnerships with clients and help them reach their event goals. If they are successful, then we're successful too. We try to dive deep and find ways to help them maximize their guest experience and their ROI. When it comes to event planning, we are responsible for gathering event information from each client, then coordinating elements like event schedules, room layout designs, audio and visual elements and security protocols. We're here to help."
PCN: "What types of events does the Monona Terrace host? How many do you have in a typical year?"
Statz: "We typically host between 525 and 650 gatherings per year including conventions, conferences, meetings, tradeshows, galas, weddings and other special events. Event sizes vary from small, 10-person meetings to large conventions of 1700 people.
Our event schedule did look a little different in 2020 due to COVID-19. By leaning more into virtual events, we were able to host 170 client, in-house and virtual events. Our community events department got creative with virtual offerings, including online meditation sessions, The Wright Design lecture series, Health and Wellness talks and our popular Lakeside Kids program."
PCN: "How has COVID-19 impacted events at the Monona Terrace?"
Statz: "Health and safety have always been a top priority at the Monona Terrace, but the pandemic has highlighted the need for additional measures to help people feel as safe as possible. We've already hosted a variety of small, live events in 2021 — all of which have been a success. We follow CDC guidelines and Public Health Madison and Dane County health orders closely, taking care to implement the following event safety measures:
Enhanced cleaning and disinfecting
Mask mandates (as set forth by Dane County)
Appropriate physical distancing measures
Floor signs and wall clings to guide foot traffic
COVID-related signage to encourage health and safety
Crowd density control measures like designated exits/entrances and one-way traffic flow
Hand sanitizer stations
Employee temperature and COVID-19 health screening
Clear, protective barriers at key customer interaction locations
We've implemented measures like these to show we are prepared and committed to operating a safe facility for people to enjoy."
PCN: "What is the GBAC STAR™ Accreditation Program and why did the Monona Terrace pursue it?"
Statz: "To take health and safety at Monona Terrace to the next level, we decided to pursue the Global Biorisk Advisory Council® (GBAC) STAR™ accreditation in 2020. Not only is this program viewed as the gold standard for cleaning and outbreak prevention, response and recovery, but it also offers expert-led training and assesses our readiness for bio-risk situations like the spread of COVID-19 and other illness.
We chose to pursue this opportunity because it verifies that we have implemented best practices to prepare for, respond to and recover from outbreaks and pandemics. We're also able to demonstrate that we've taken the most stringent protocols for cleaning, disinfection and infectious disease prevention in our facility."
PCN: "What were the steps involved in achieving the GBAC STAR™ accreditation?"
Statz: "We were required to demonstrate compliance with the program's 20 core elements, which range from standard operating procedures and risk assessment strategies, to personal protective equipment (PPE) and emergency preparedness and response measures.
We wanted to find innovative ways to give guests and employees peace of mind, while also proving that we have the best cleaning and sanitation protocols in place. This accreditation shows we are serious about providing a safe environment that guests can feel confident using."
PCN: "Would you encourage other event venue teams to pursue this accreditation?"
Statz: "Absolutely; the more facilities that have this accreditation, the better. By having the GBAC STAR ™ accreditation, you demonstrate your due diligence as a venue to offer a clean, safe environment for people to enjoy. You're also empowering your team and creating peace-of-mind that systems are in place to safeguard human health in a time when it matters most. I suggest pursuing this accreditation if you're looking to demonstrate that your venue is taking safety protocols seriously. It's also a great selling point for your venue, which can set yours apart from competitors."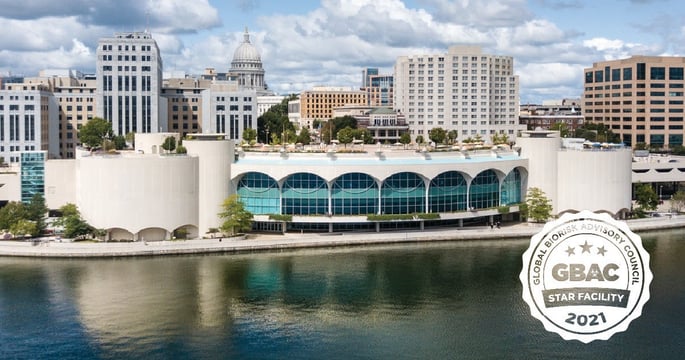 PCN: "In your 20+ years with Monona Terrace, what's the best advice you can offer to other event planning teams this year?"
Statz: "When it comes to the health and safety of your event, here are five tips that I can offer to help you be more successful this year:
1. Always communicate with attendees well in advance of the event.
We encourage our clients to send a 'code of conduct' statement to their event participants to accomplish two goals: to tell attendees what they can expect from the event host and Monona Terrace in regard to health and safety measures, and just as important, to convey what is expected of them while here, especially regarding event safety best practices. For example, be clear about health-related expectations before, during and after the event.
2. Have participants complete a health self-assessment survey.
Have participants complete a health assessment survey the day before or the morning of the event. The survey will ask questions about COVID-19 symptoms and a person's exposure to someone who is sick. Those who have no symptoms or contact with someone with the virus may attend. If they have COVID-19 symptoms or have been exposed to someone who is sick, they need to stay home.
3. Offer a flexible attendee registration system.
If your event is a hybrid event, consider offering a flexible registration system that allows attendees to change their participation from in-person to virtual. Having this flexibility may make people more comfortable registering for the event. A lenient cancelation policy will also encourage attendance.
4. Design a safety plan for each event.
Advance planning is everything when it comes to attendee safety. Your facility's event coordinator will be key in developing a safety plan with you. Take time to think about your guests' journey from beginning to end. What will happen from the minute they come through the door? How should they move throughout the building to improve safety and security? Safe spaces for events are important to attendees, and advance planning is a must.
5. Get creative with safe event space design.
Each meeting space at the Monona Terrace has a variety of set-up designs we can use to improve safety. In fact, we've done almost two hundred space design ideas for our convention center using AutoCAD® design software. These options give us and our clients the flexibility we need to create event floor plan layouts that are safe and enjoyable."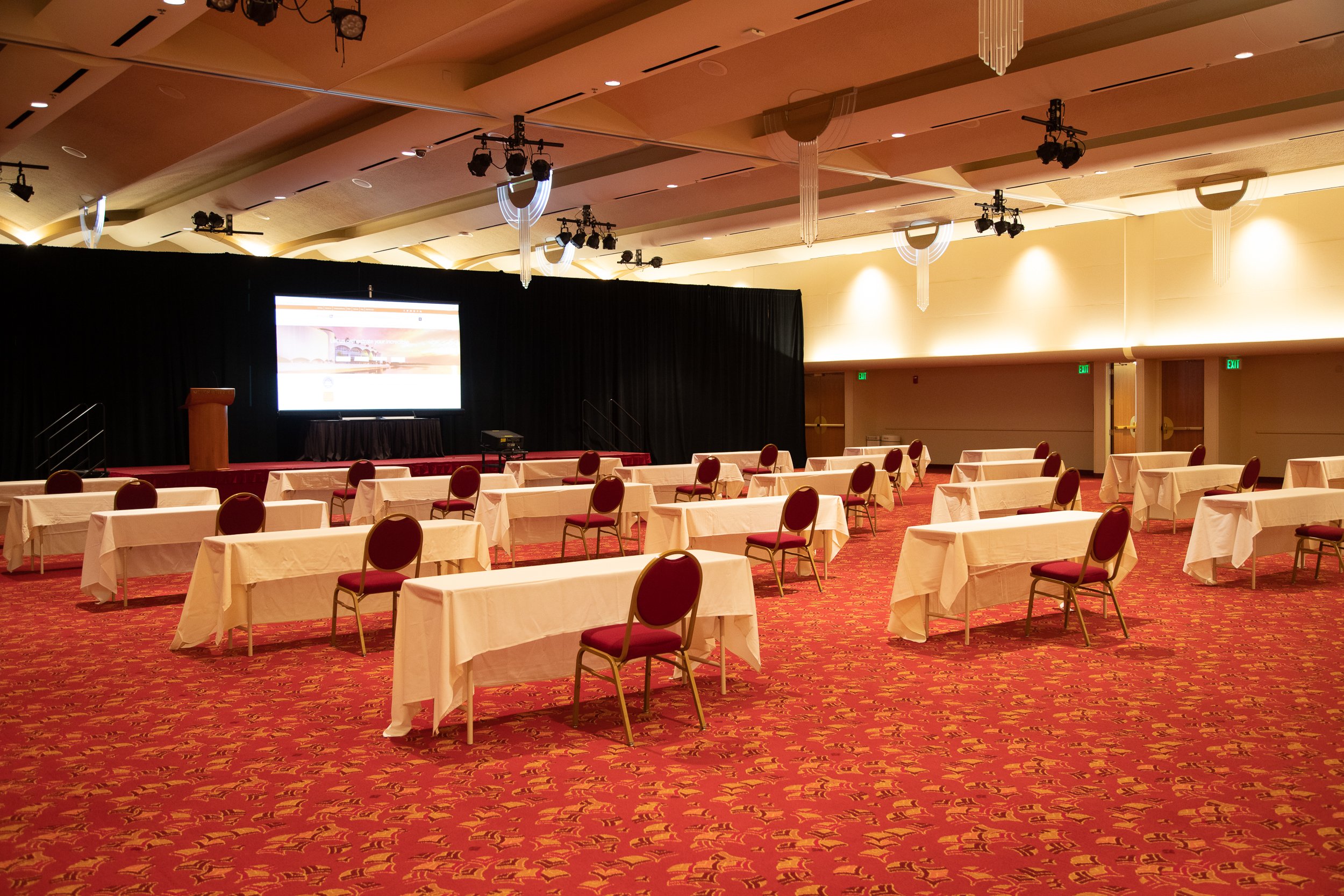 Host Your Event at the Monona Terrace
No matter the size of your event, Monona Terrace offers a variety of versatile spaces in the heart of one of the Midwest's most vibrant cities. Each level of the convention center is made of multiple meeting places to meet your event's needs. From formal board rooms to a 37,000 square foot exhibition hall to a stunning rooftop terrace, there is a space for everyone at the Monona Terrace.
Resources for Safer Event Planning: Download Your Copy
The events industry is constantly changing, especially when it comes to personal health and safety. Physical distancing has changed how people interact while attending meetings, conferences and events, which is why venues need to refresh their existing layouts to reflect the "new normal."
For more venue management tips and ideas, download pc/nametag's Office and Event Design Tips ebook for tips on how to make your spaces safer for people to use.
READ NEXT: