Did you know that a well-designed floor plan is one of the most important parts of a successful event? In fact, nobody should really notice the event layout. Attendees' attention is where it should be — on enjoying your gathering.
However, when event floor plans go wrong, everybody notices. In a time when physical distancing is more important than ever, cramped layouts and foot-traffic issues simply won't make the cut. Event planners need to get creative with designing their event spaces in ways that enhance the attendee experience and keep people safe.
If you're looking for tips on creating safe event floor plans, you're in luck. Read our exclusive interview with Kimberly Corbin (CMP, CDS, COVID-19 CO, PCA) of Meeting Shields, LLC and download your free copy of our COVID-19 safe floor plan flipbook at the end.
Meet the Event Layout Expert:
| | |
| --- | --- |
| | With 25+ years of experience in the hospitality industry, Kimberly Corbin (CMP, CDS, COVID-19 CO, PCA) now serves as the Co-founder & Owner of Meeting Shields, LLC, a 100% minority & woman-owned protection management firm founded in 2020 that helps meeting planners and others develop long-term strategies for safety at in-person gatherings. |
Meeting Shields is the all-encompassing virtual marketplace for the meetings and events industry, featuring safety solutions to maximize occupancy safely again for live meetings.
Kimberly comes from a background in hotel hospitality and event production, having produced several citywide conventions and conferences. She is also a featured Ted Talk speaker.
pc/nametag: "Kimberly, how did your organization get involved with attendee health and safety planning?"
Corbin: "When the pandemic first began, I was sitting on panels with my business partner and noticed there was a lot of talk around spatial distancing. However, I wasn't hearing actual solutions for safely bringing people together for large-scale meetings. That is how Meeting Shields got involved with designing protection and delivering peace of mind to customers. We wanted to find ways to better communicate real-world safety solutions.
PCN: "Why do you feel that in-person events are so important?"
Corbin: "While virtual events are great, they're not for everyone. Many planners rely on in-person meetings to build memberships and support their livelihoods. In addition, the isolation that people have felt during COVID-19 shutdowns has been overwhelming. People want to experience those personal connections and reconnect in-person. We need to explore strategies and solutions that can help planners bring people together safely."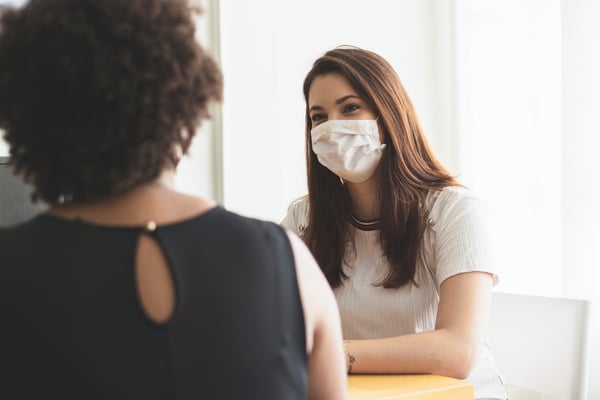 PCN: "What is the greatest challenge you've seen with event space design?"
Corbin: "One of the biggest challenges I've seen is balancing event space with spatial distancing guidelines. Physical distancing will be expected at events going forward (at least for now), but the problem is that event planners don't necessarily want to pay more money to rent additional space at their venues. The question is: How can we work with the current spaces we have without compromising safety or breaking the bank?
Some large convention centers and ballrooms charge fees for using outdoor spaces for spatial distancing purposes. Not every planner has the budget to afford this. Therefore, we must learn to use what limited space we have more wisely and effectively. Luckily, there are many ways to do this."
PCN: "What are your best tips for creating safe floor plan designs at events?"
Corbin: "In the last 25 years, my team and I have learned the ins and outs of event designing. This experience has helped us empower event organizers to regain that sense of safety during and after the COVID-19 pandemic. Here are my top tips for creating peace of mind when returning to live events and activities:
1) Use an effective floor plan creator, tool or app.
Too often, event planning teams rely on software that isn't meant to create floor plans (like Microsoft Paint, Excel or Word). Using programs like these to create your event's spaces not only wastes valuable time, but also creates unrealistic floor plans that aren't true-to-scale. Find an event software that creates floor plans and seating arrangements that accurately represent your room's actual capacity. This will help you maximize space, increase revenues, abide by CDC guidelines and explore many layout options for each meeting space.
Quick Tip:

Find a floor plan software option that allows you to incorporate spatial distancing tools into your floor plan design. For example, you should be able to highlight the inclusion of shields, floor directional products, way-finding directional technology, clings, rope and stanchions for sectioning off space, etc. Meeting Shields offers a full suite of those solutions in our software, which is based on real-time CDC recommendations per state.
2) Use seating chart software.
For events with theatre-style seating, consider using a ticketing or box-office platform to create reservable seats at your event. When attendees buy their tickets and select their seats, the software will automatically enforce a certain number of vacant seats in between each person or group. This strategy is especially helpful for taking the guesswork out of physical distancing, preventing close contact and keeping people safe at banquets and conferences.
3) Provide attendees with "owned" spaces, seating, and tables.
General seating has always been popular at events. However, COVID-19 has highlighted the need for private, well-sanitized spaces that attendees can trust. Give attendees reassurance by allowing them to "claim" their own seat, which they can use throughout the event.

For instance, assign one attendee to each 6' communal table in lecture-style sessions. Give attendees a "home base" they can use and rely on for the day. To avoid crowding around outlets, provide each attendee with their own charging station at their seat.
4) Use shields to create safe spaces at your event.
Shields are one of the easiest tools you can use to protect attendees without making your floor plan feel cold or impersonal. Shields can be used in a variety of areas at your event, from safe registration all the way to tradeshow booths, VIP lounges, food service areas and breakout spaces.

The greatest advantage of shields is that they're highly customizable and maximize space, all while helping attendees practice social distancing. You can even label them, color-code them or include the names of your event sponsors on them (all while keeping attendees safe.)
Quick Tip: Not all shields are manufactured the same. Work closely with the manufacturer you are ordering from, as some shields utilize materials made of harmful agents. Shields manufactured in the USA utilize a stringent process to make sure all shielding is EPA-safe.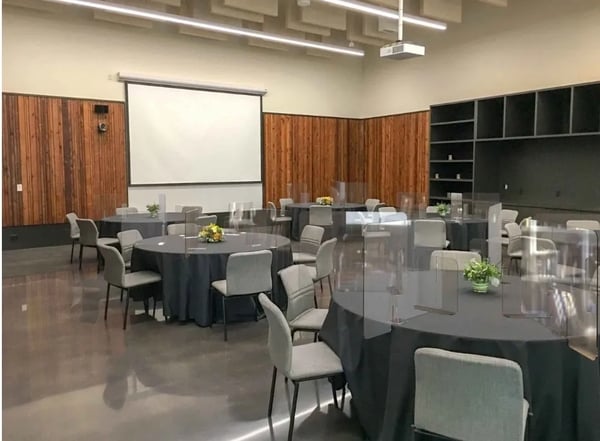 Support attendee engagement by incorporating customized barriers on breakout space tables.
Photo Source: Meeting Shields
5) Use signage to direct people throughout the room layout.
While spatial distancing is nothing new, it's never a bad idea to gently remind attendees to make smart choices. Incorporate floor stickers, one-way directional signs, and safety posters into your floor layout to help event attendees understand and adhere to established safety precautions. In breakout spaces, utilize tabletop tent signs as a more subtle reminder. You'll find that a variety of signage throughout your venue is one of the best ways to reinforce safety at your event and prevent the spread of COVID-19 and other airborne illnesses.
6) Take advantage of social distancing consultative services.
Planning a safe event can be tough. For times when you don't know where to start, how to continue your processes or who to turn to, consider investing in a team that can help you with emergency preparedness, spatial distancing programing, and safe floor plan design. These services make it easy for event planners to improve safety management at their events. When attendees know you are taking their well-being into consideration, they'll be more likely to attend (and enjoy) your event.
Quick Tip:

When scheduling your social distancing consultations, select a person or organization that has

pandemic compliance advisors

and/or

COVID-19 compliance officers

, as these rules are different than those for a standard Certified Meeting Professional (CMP).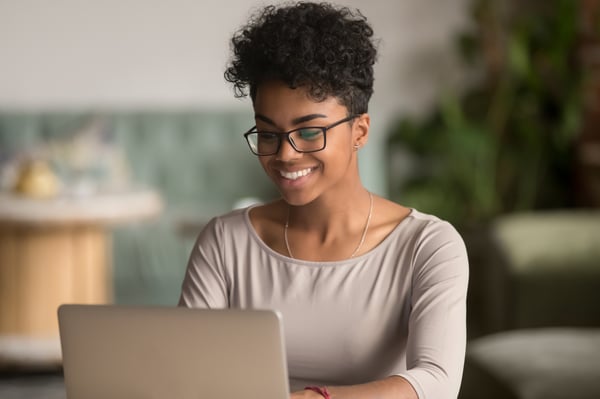 PCN: "What is your best advice to planners looking to reimagine their event design and floor plans?"
Corbin: "Not everyone will be comfortable with your safety protocols. Some people will like certain methods, while some won't. To me, it's all about giving people options. Prepare attendees by showing them your duty of care plan, include room design layouts. If they do not know what to expect from your event, they may feel intimidated or overwhelmed with too many safety protocols.
In addition, show attendees how you'll maximize space in ways that won't make people uncomfortable. You want people to know that your team cares for their peace of mind.
Lastly, always have backup systems if people are uncomfortable with something. For example, some attendees may not want to sit at a table with others. Ease their fears by using barriers to your advantage. Give them the solutions they're looking for."
Resources for Safer Event Planning: Download Your Copy
The events industry is constantly changing, especially when it comes to personal health and safety. Physical distancing has changed how people interact while attending meetings, conferences and events, which is why venues need to refresh their existing layouts to reflect the "new normal." Download pc/nametag's Guide to Event Space Planning Designs for Physical Distancing, which includes 5 event floor plan templates you can use!