Are you interested in becoming an event planner? There are countless paths you can take to start (or grow) your event management career. Some professionals pursue event planning certifications and designations to sharpen their skills, while others complete an event or hospitality management degree program with a college or university.
No matter where you are in your career journey, there's a degree program to meet your needs. Read on to find a list of event planning colleges, universities, majors, and programs to help you learn and grow!
Table of Contents
Do you need a degree to be an event planner?
You do not necessarily need a degree for event planning. However, having a degree in a related field like Event Management, Hospitality Management, Tourism, Marketing and Communications, or Business can be advantageous in helping secure employment.
A degree can provide you with valuable knowledge and skills that can help you excel in the profession, especially if you're looking to work in larger event planning agencies, corporate event planning, or event management for high-profile clients. Today, you can even complete your event planning degree online.
Benefits of Earning an Event Planning Major
Earning an event planning major is a smart career move. You'll have unique opportunities to earn practical skills, discover event technology, participate in internships, and network with industry professionals. A formal education is a surefire way to expand your network, build your portfolio, and make yourself more competitive in the job market.
After you earn your event management degree, you'll be better equipped to earn professional event planning certifications like the Certified Meeting Professional (CMP) or Certified Special Events Professional (CSEP), which can also be beneficial for future career advancement in the field.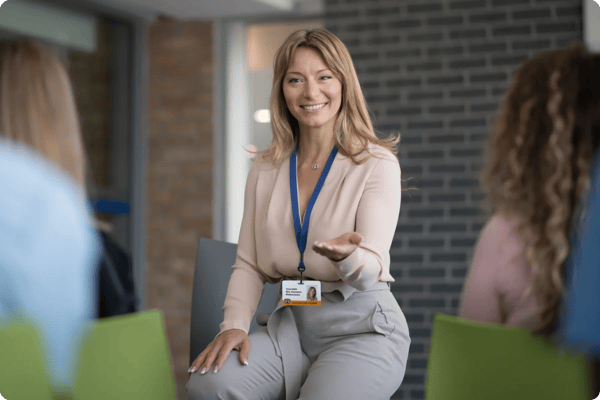 Best Event Management Degree Programs
Event management degrees come in all shapes and sizes. Explore the following list to find a round-up of event planning associate degrees, bachelor's degrees, and master's degrees.
Event Planning Associate Degrees
If you're looking for a shorter program that will provide you with the skills needed to get started in event planning within a of couple years, an associate degree may be a great choice for you! Don't forget to also check out our list of event planning certificate programs for even more options.

Degree Type: Associate Degree
College: Madison College - Madison, Wisconsin
Attendance Options: Online; On-site

At a Glance:
Finish your degree in ~2 years
Estimated program cost is $10k
Accommodates financial aid and scholarships
Kickstart your hospitality industry career with Madison College's Hospitality Management program! Here, you'll build valuable, marketable skills aligned with industry demands. Participate in classroom instruction and projects that cover topics like lodging, food service, facility operations, tourism marketing, special events, and conventions.
Upon completing the program, you'll be well-prepared for a range of positions, including Event Planner, Restaurant Manager, Hotel Sales Manager, and other similar positions. Plus, this program offers the unique ability to earn credit for previous learning, certifications, and experiential credit!
Event Planning Bachelor's Degrees
For those looking to gain an in-depth understanding of event planning as a profession, a bachelor's degree may be a good fit. Bachelor's programs usually take about four years to complete, may include an internship, and offer full-time and part-time enrollment for added flexibility. Take a look at the following options.

Degree Type: Bachelor's Degree
University: University of Central Florida – Orlando, Florida
Attendance Options: On-site

At a Glance:
Ranked in the top 5 colleges for hospitality and tourism
Grads have a 97% placement rate upon graduation
Offers study-abroad programs with 21 international universities
Become a seasoned event management professional in four years! This program provides a solid foundation for creating successful, high-quality events. You'll learn theoretical knowledge and discover practical tools for use in risk management, event marketing, finance, event logistics, and more.

This program is unique, as it includes three paid internships within the event industry. It also includes coursework on event technology, event design, and key roles and responsibilities within conventions, special events, and exhibitions. Don't forget to explore related hospitality programs, including Entertainment Management, Hospitality Management, and Restaurant and Food Service Management.


Degree Type: Bachelor's Degree
University: Johnson and Wales University – Providence, Rhode Island
Attendance Options: Online

At a Glance:
Complete your degree in 4 years or less
Online format offers flexibility for professionals
Includes 11-week courses and competitive tuition
Rated one of the Best Online Bachelor's Programs by the U.S. News and World Report, the Bachelor of Science in Sport, Entertainment, and Event Management Program is your ticket to a successful events career. This 100% virtual event planning degree covers negotiations and agreements, event production, sports and entertainment marketing, sports management, and more.
This is an ideal program for students interested in managing events, tournaments, ancillary services, or ticket sales in the corporate, non-profit, entertainment, or hospitality sectors. Note that this degree program requires individuals to have at least two full years of full-time work experience after high school graduation before they may enroll.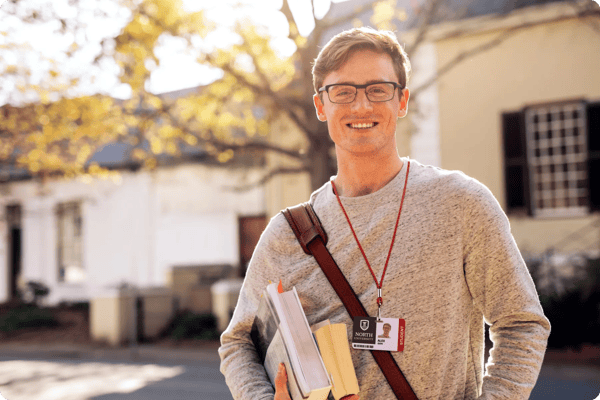 Degree Type: Bachelor's Degree
University: California State University, Fresno - Fresno, California
Attendance Options: On-site

At a Glance:
Gain experience with a semester-long internship
Complete this full-time program in four years
Break into the Recreation and Leisure Industry
The Special Events and Tourism program provides opportunities for people interested in organizing and promoting events in the community. This includes concerts, art fairs, wine and food tastings, nature hikes, weddings, and fundraising events. Join this program if you're looking to work for a community-based organization such as a non-profit, environmental organization, convention center, visitor's bureau, or private resort.

At the end of this program, you'll have sufficient knowledge of the conference, convention, and meetings industry. You'll also understand elements of event design, budgeting, and programming principles used today.


Degree Type: Bachelor's Degree
University: George Mason University - Fairfax, Virginia
Attendance Options: On-site

At a Glance:
120 credits are required to graduate
Takes approximately four years to complete
Take sustainability-focused event courses
The BS in Tourism and Events Management degree prepares professionals to become leaders in tourism, events, and hospitality. This event planning major focuses on the planning, management, marketing, implementation, and evaluation of tourism-, events-, and hospitality-related businesses.

George Mason University also offers a variety of useful minors and certificates to pair with your major. Examples include Event Technical Production, Food and Beverage Management, Hospitality Management, Sport Management, Tourism and Events Management, and Wine and Craft Beverage Management.


Degree Type: Bachelor's Degree
University: Middle Tennessee State University - Murfreesboro, Tennessee
Attendance Options: On-site

At a Glance:
Complete this program in four years
Learn useful skills for hospitality and tourism operations
Discover components of event planning and logistics
The Tourism and Hospitality Management program at MTSU will help you get ahead in your career in travel, tourism, hotels, restaurants, events, and more. This specialized event planning degree combines basic business principles, HR, marketing, and management. It also covers food and beverage management, lodging management, tourism and hospitality marketing, revenue management, strategic decision-making, and tourism planning.
Students may specialize in Tourism, Hospitality Management, or Event Planning. Pursue this program if you are looking to work within a Chamber of Commerce, Convention Center, Cruise Ship, Hotel, Resort, Travel Agency, Wedding Venue, or Winery. You may also continue the program to receive your Master of Science (M.S.) degree with a major in Leisure, Sport, and Tourism Management.

Degree Type: Bachelor's Degree
University: Kendall College at National Louis University – Chicago, Illinois
Attendance Options: On-site

At a Glance:
Shape your degree to match your interests
Mix and match from a variety of unique electives
Take advantage of career workshops, internships, and guest speakers
Situated in Chicago, Kendall College's Bachelor of Arts in Hospitality Management program equips you with a comprehensive foundation in managing restaurants, resorts, hotels, and events. Enjoy hands-on learning, expert guidance, and premier work opportunities to help you feel well-prepared for leadership in this dynamic industry.

Students specialize in one of four concentrations: Hotel and Lodging Management, Event Planning, Food and Beverage Management, or Tourism. The program also features two internships, totaling over 500 hours of practical experience. Explore customizable degree options, professional development resources, state-of-the-art facilities, and more.


Degree Type: Bachelor's Degree
University: Notre Dame of Maryland – Baltimore, Maryland
Attendance Options: On-site

At a Glance:
Finish this program in four years
Enjoy small classes, lectures, and seminars
Gain work experience in the field
The Bachelor of Arts in Leadership in Hospitality and Event Management features a core of industry-specific courses that will prepare you to enter an in-demand field at the leadership level. Courses include hospitality and event planning, professional communication, travel and tourism, food and beverage safety, lodging management, meeting and convention management, and more.

This bachelor's degree program is ideal for aspiring event professionals interested in becoming a wedding coordinator, hotel or resort manager, travel agent, cruise director, meeting planner, tour guide, food and beverage director, or bed and breakfast owner.


Degree Type: Bachelor's Degree
University: Lynn University - Boca Raton, Florida
Attendance Options: On-site

At a Glance:
Offers an accelerated, three-year program
Features intimate classes at a smaller university
Explore the food and resort industries
Are you interested in earning an event production management degree? This degree program teaches students how to manage, operate, and control an event. You'll also learn how to manage contracts and legalities associated with hosting events.
You will take classes in event production, management, and leadership, as well as partake in an internship to help you gain personal experience. This is a great fit for people looking to learn more about the business side of events and hospitality management.
Event Planning Master's Degrees
Are you an experienced event professional looking to further your career? Are you interested in delving deeper into a topic you're passionate about? Pursuing a master's degree is a great option for established planners who have already gained experience in the industry but are looking to take their skills and knowledge to the next level.

Degree Type: Master's Degree
University: George Washington University - Washington, D.C.
Attendance Options: On-site

At a Glance:
Focused on Tourism, Hospitality, and Event Management
Accommodates full-time or part-time enrollment
Includes 30 credits hours of coursework and practical experience
Established over 50 years ago, George Washington University hosts one of the longest-running graduate programs in tourism in the world. The Master of Science in Tourism, Hospitality, and Event Management (MSTHEM) program allows students to pursue their passion for planning backed by a top-ranked business school.

Choose from specializations in Event and Meeting Management, Hospitality Management, or Sustainable Tourism Management. This program involves ten courses (30 credit hours) filled with hands-on projects with renowned faculty. This is a great program for students wanting to gain knowledge, experience, and skills in the realm of tourism, hospitality, and event management.


Degree Type: Master's Degree
University: New York University - New York, New York
Attendance Options: Online; On-site

At a Glance:
Get your degree in 36 credit hours
Customize your program to your interests
Access internship opportunities with renowned hotels and resorts
As hospitality management evolves, the Master's in Global Hospitality Management program will help you stay on top of emerging industry trends, technological advancements, and entrepreneurial opportunities. Here, you'll gain skills that will help you excel in hotel management, food and beverage, and other hospitality sectors. You'll also get access to exclusive internships, study abroad options, and more.

This curriculum emphasizes business analytics, technology, and entrepreneurship in hospitality and travel. You'll take seven courses that cover key hospitality business skills and applied research methods, a variety of electives, and a final capstone course. This program is a great fit for full-time and part-time students alike.


Degree Type: Master's Degree
University: New York University – New York, New York
Attendance Options: Online; On-site

At a Glance:
Earn 36 credits to graduate
Study abroad opportunities and industry site visits
Apply for a Tisch Center Scholarship
This master's degree focuses on giving event managers the skills they need to remain competitive in a fast-growing, globally expanding industry. The program actively prepares students for event planning and management careers across private, public, and non-profit organizations. It also provides the business skills needed to envision, create, manage, and promote events across all industries.
If you are pursuing a career in meetings, conventions, sports events, festivals, trade shows, or other similar meeting types, this curriculum will suit you well. You'll also gain access to internships with leading NYC hotels, event venues, non-profits, and sports organizations to push you ahead in your career!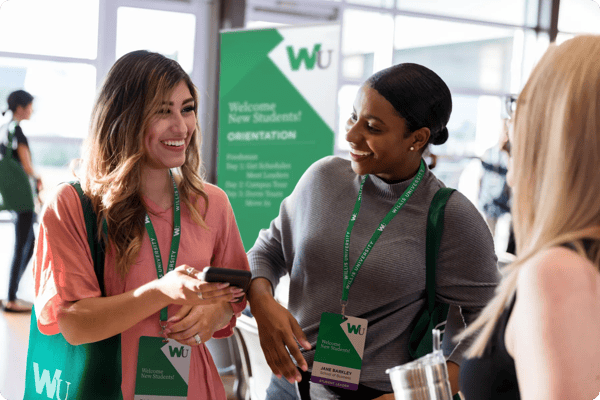 Prepare for Your Event Planner Degree [Free Guide]
If you're interested in pursuing a degree in event management, download pc/nametag's free Event Planning Careers Handbook! Inside, you'll find everything you need to know to become a successful meeting planner.
This fast-paced guide dives straight into the state of the industry, followed by must-know fundamentals of event planning. You'll also learn the intricacies of designing amazing events, essential skills and qualities you'll need to succeed, and invaluable tips for networking, growth, and continued professional development. Download your copy today.