Event planners are superheroes! Every day, they transform the 'ordinary' into the extraordinary. They turn ideas into reality, create unique experiences, and spark memories that last a lifetime. Without event planners, our world wouldn't be nearly as exciting.
We thank the meeting professionals, wedding coordinators, party planners, event marketers, conference planners, and everyone in between for the wonderful work they do. ❤️
Are you looking for a unique way to show appreciation to the event professionals in your life? Surprise them with a thoughtful gift from this year's curated list. We've even organized the listings by price so you can find exactly what you're looking for, including homemade crafts for a unique touch!
Gifts for Event Planners
Event Planner Gifts Under $20
The best gifts are from the heart. The following budget-friendly gifts for event planners are not only thoughtful but also practical for getting the job done. Whether it's a desk upgrade, a self-care gift, or a small accessory, these tokens of appreciation are a surefire way to show your gratitude for the dedication and hard work that goes into making every event a hit.
Cost: $16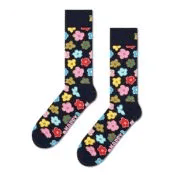 You can never have too many creative socks! Great for people of any gender, fun socks are a great way to let event planners express their personalities and add unique flair to their outfits. Look for an eye-catching pattern, pops of color, or a design you know your recipient will enjoy.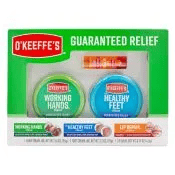 Cost: $15
Long conference days can be hard on the skin, hands, and feet. Between dry air in the event venue and 12+ hour days walking between breakout sessions, it's a good idea for planners to proactively manage their skincare. Consider giving a complete set of hand cream, foot cream, and lip balm.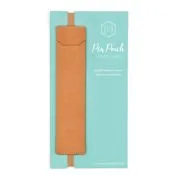 Cost: $9
We're obsessed with this gorgeous pen pouch! Complete with an elastic band, this accessory keeps up to three writing utensils nearly stored and on hand for event planners in a pinch. Our friends at Plum Paper offer these pen pouches in tan, berry, and navy — perfect for 7x9 planners and notebooks.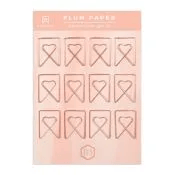 Cost: $9
Paper clips aren't just essential office supplies. They're also a fun way to stay organized and highlight your unique personality. Plum Paper has gorgeous gold, metallic paper clips, including arrow paper clips, trendy hexagon paper clips, and sweet heart-shaped paper clips.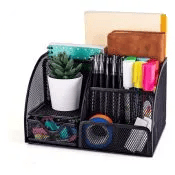 Cost: $19
Help your event coordinator keep their workspace in tip-top shape with a stylish desk organizer set. From pens to paper clips, everything has its designated space, making their daily tasks more streamlined. Include this gorgeous Sticky Note Set to help them mark their most important to-dos.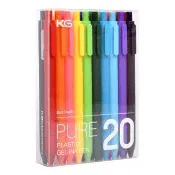 Cost: $16
Event managers are highly organized people. If they're like me, they'll love using colored gel pens to write notes, to-do lists, and weekly schedules. Give them fine-point stationary pens to add a pop of color to daily planners, color-code tasks, and stay on track with important deadlines.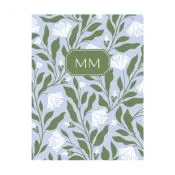 Cost: $19
Elevate their note-taking game with a personalized notebook. Choose from a variety of on-trend patterns and cover materials. Make sure to find a notebook with plenty of paper made from a durable weight. Give them a small notebook to pop in their work bag, or a larger one to keep at their desk.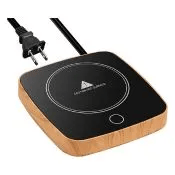 Cost: $16
Long event hours and lukewarm drinks don't get along well. Surprise them with a mug warmer to ensure their cup of coffee, tea, or hot cocoa stays at the perfect temperature throughout those marathon event planning sessions.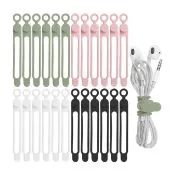 Cost: $8
There's nothing more frustrating than having to untangle dozens of cords while setting up a conference. Save them the hassle with these handy silicone cable organizing cords, available in several colors and perfect for cell phone, laptop, computer, printer accessory, and other cords.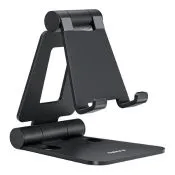 Cost: $15
For the event planner who's always on the go, a portable phone stand is a game-changer. It provides a hands-free solution for virtual meetings, consultations, or simply catching up on emails. They're also small enough to pack into a carry-on, perfect for traveling and staying in hotels.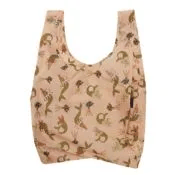 Cost: $15
For the eco-conscious wedding or conference planner, a stylish, foldable, and reusable set of shopping bags is sure to please. These are perfect for those quick runs to pick up event essentials or a post-event grocery haul. The BAGGU bags we've linked to are made from recycled nylon material.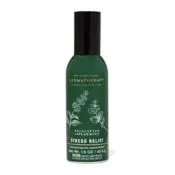 Cost: $9
It's no secret that event planning is a highly stressful job. After a busy day at the office or on the event floor, give them the gift of stress relief with a calming scented spray for their room. You can also opt for a cozy scented candle, like lavender, eucalyptus, or vanilla for a more soothing home workspace.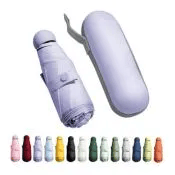 Cost: $14
Event coordinators are often on the move, rain or shine. A compact, portable umbrella is a thoughtful and practical gift to keep them prepared for unexpected weather. Some compact umbrellas even come with colored carrying cases, making them easy to transport or throw into a suitcase.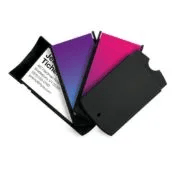 Cost: $14
Physical business cards aren't dead! Help your event manager make a lasting impression at networking events with an elegant business card holder. Choose a design that reflects their style and professionalism. Then, select between leather, steel, or even recyclable plastic.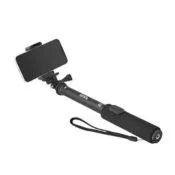 Cost: $10
A wireless selfie stick is the perfect gift for helping event planners capture their most exciting moments at events. Perfect for smartphones and GoPros, this selfie stick makes taking group photos easier. It's also a great tool for capturing event marketing content and event social media videos for use online.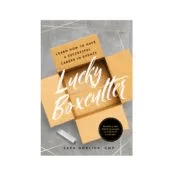 Cost: $15
Lucky Boxcutter is a fun, fast-paced event planning book filled with real-life stories and lessons by Sara Gorlick, CMP. Inside are honest accounts of her most memorable event successes and failures in five chapters. This book is the perfect read for any planner. Read my Lucky Boxcutter book review!
Event Planner Gifts Under $50
There are countless gifts under $50 that strike the perfect balance between thoughtfulness and practicality. Here's a list of my favorite mid-level gifts you can give to wedding planners, event coordinators, and meeting planners to show your support for the work they do.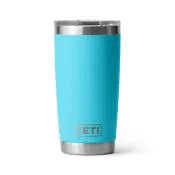 Cost: $35
I am a firm believer that you can never have too many Yeti mugs. This 20 oz. Yeti Tumbler keeps beverages piping hot for hours. It also comes with an easy-to-clean lid and a magnetic slider to prevent spilling while running around the venue! Also available are wine tumblers and smaller mugs.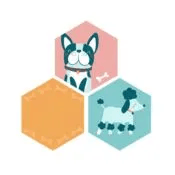 Cost: $21
These adorable, honeycomb-shaped name labels from Mabel's Labels are perfect for decorating and personalizing items like laptops, tablets, folders, binders, and trade show shipping cases. The best part? You can add your planner's name, then choose a font and design to make a truly unique sticker.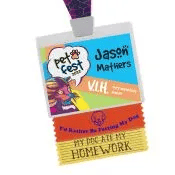 Cost: $25
Is your wedding planner or event manager a dog or cat enthusiast? If so, pc/nametag's Pet Funatics Badge Ribbon pack is the gift for them. Filled with fun, animal-themed titles, these ribbons make perfect attendee giveaways or office nameplate accessories. Pssst... These ribbons ship today!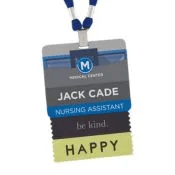 Cost: $25
Party planners know that when the badge ribbons arrive, that's when the REAL party starts! 💃🕺 Give your planner a pack of badge ribbons designed with positivity and enthusiasm in mind. These affordable, eye-catching ribbons are just what every event registration desk needs for fun flair.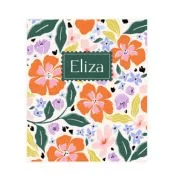 Cost: $35
We can't get enough of these personalized planners by Plum Paper. Choose from dozens of beautiful cover art. Then, make the cover even more special by inputting customized text, such as your wedding planner's name or an uplifting phrase. We love that you can pick your own font and color theme.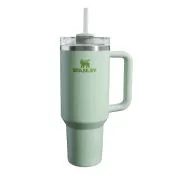 Cost: $45
Stanley Cups have exploded in popularity. These large tumblers are ideal for keeping busy professionals hydrated and ready to seize the day. Choose from many colors, or create your own personalized Stanley cup with laser engraving. We love the convenient straw that's included.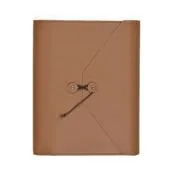 Cost: $43
You simply can't go wrong with a planner folio. This foldable organizer keeps everything a party planner needs within reach, including a notebook, business cards, to-do lists, and more. This one by Plum Paper is made with durable, vegan leather and is the perfect size for dropping into your work bag.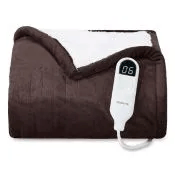 Cost: $46
After a long day, there's nothing more an event planner wants than to relax, unwind, and cozy up with a comforting blanket. Take their self-care to the next level with a heated blanket. Choose one with various heat settings for personalized coziness in the office or at home.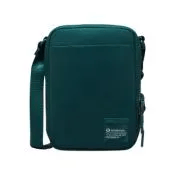 Cost: $44
Crossbody bags are in style, and your event coordinator will love this stylish bag that's designed for people on the move. This bag is water-repellent, which is perfect for any event weather that comes their way. It also comes with a convenient zipper and interior pocket for small items, like room keys.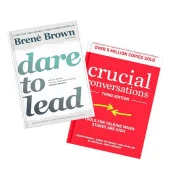 Cost: Varies
Most event professionals enjoy growing in their careers and improving their professionalism. You can't go wrong with giving a crisp, new book. From motivational tips to self-care ideas and business leadership strategies, check out my list of 50+ professional development books they will love.
Event Planner Gifts Under $100
Perfect for any time of year, the following gift ideas are unique, thoughtful, and will help you express your appreciation for everything your event planning team accomplished this year. Surprise them with everything from spa-themed gifts to fitness-themed gifts and more.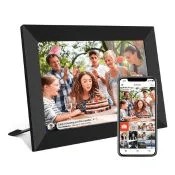 Cost: $80
An event planner's mind is filled with unforgettable memories from the meetings, parties, weddings, and other social gatherings they've brought to life. Reminiscing on the best times is easy with a digital photo frame, which electronically displays photos to keep your recipient smiling all year round.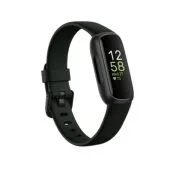 Cost: $80 - $100
With everything on an event professional's mind, it can be easy to forget to focus on physical health and fitness. A Fitbit is a wearable fitness tracker that helps users keep track of how many steps they take per day. Set goals, track water intake, log exercises, and access fitness tips with this wearable.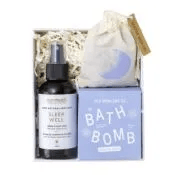 Cost: Varies based on gift selection
A mailed gift box is the perfect way to deliver joy to the people you care about. Create a one-of-a-kind collection of unique items like gourmet chocolates, socks, candles, mugs, candies, bath bombs, oil diffusers, and more. This 100% women-owned company takes the guesswork out of gifting.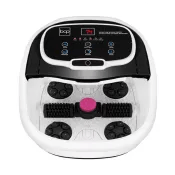 Cost: $70
Achey feet can be a bummer, especially after a big conference day filled with walking back and forth between the hotel, breakout sessions, the exhibition floor, and the keynote stage. Give your planner the option to have a heated foot massage any time they'd like from the comfort of their own home.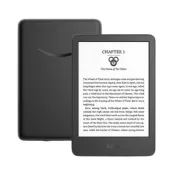 Cost: $99
Introduce a touch of tech to their book-reading routine with a digital e-reader. This light, compact Kindle emulates paper for a glare-free reading experience. This is perfect for staying busy at the airport or relaxing after a busy planning session. Plus, this tablet can store thousands of books.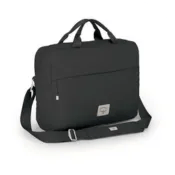 Cost: $95
A premium messenger bag crafted from durable materials is both a practical and stylish gift. Look for one with ample storage space and organizational pockets to cater to the needs of a busy event planner.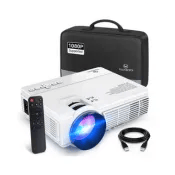 Cost: $99
Perfect for planners in presentation mode, a compact digital projector is a game-changer. This tech-savvy gift enhances their ability to showcase ideas and concepts, display slideshows, and showcase event plans to their entire team.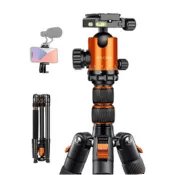 Cost: $99
For event planners who enjoy capture meaningful moments during events, a professional-grade camera tripod is a practical gift that's easy to transport. Look for a lightweight and adjustable option for versatility. This tripod can be used for ring lights, studio lights, cell phone holders, and more.
Event Planner Gifts for $100+
Whether it's a special occasion, a work anniversary, or just because, a premium gift will excite any event professional. These gifts are practical and can be used every day, either on the job, in the office, or at home.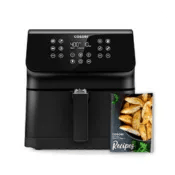 Cost: $130
Surprise the party planner in your life with the ultimate kitchen companion – an air fryer. This versatile kitchen gadget makes it easy to whip up quick and healthy meals during busy planning seasons. Air circulation technology heats food quickly for a crispy texture that doesn't require any frying oil.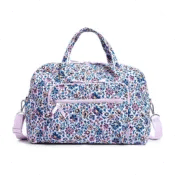 Cost: $84 - $135
Every meeting planner needs a versatile and chic accessory that blends practicality with style! This sleek bag is made with premium material and makes it easy to carry event planning essentials to trade shows, expos, and other events. This is a must-have for ease of travel.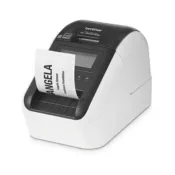 Cost: $276
Efficiency is the name of the game with this compact direct thermal label printer! This wi-fi connected device prints 110 address-sized labels per minute. This is especially helpful for DIY event planners who want to print their own adhesive event name tags on white labels.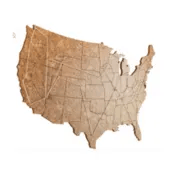 Cost: $165
We love this cork map! With all the traveling that event professionals do, both in life and for their jobs, this decoration is a great way to show off all their adventures. Your recipient can place a push pin for all the destinations they've been to. Or, they can map out upcoming trips, mark wish list cities, and more.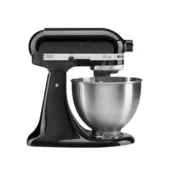 Cost: $330
Elevate their kitchen game with the gift of a stand mixer – a luxurious kitchen item for baking and cooking enthusiasts. The great thing about Kitchenaid Mixers is that they can accommodate a variety of attachments, like ones made for making pasta, spiralized vegetables, and more.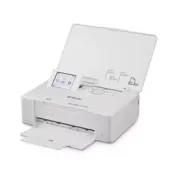 Cost: $569
Name tag printers are an event professional's best friend. Your recipient will love that this reliable name tag printer can create photo-quality 4" x 3" name tags in an instant, right on site. This printer is compact and lightweight too, so it takes up less space on their registration table.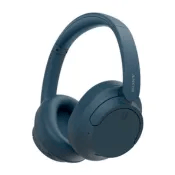 Cost: $150
Boost their concentration with noise-canceling Bluetooth headphones like these Sony Wireless headphones. Ideal for blocking out distractions during the work day or while traveling to event venues, these are sure to be a hit. Plus, they have a 30-foot range for cell phone or computer connectivity.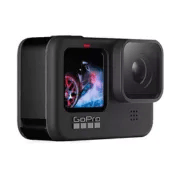 Cost: $210
GoPro cameras make video filming easy! This waterproof camera features a front LDC screen and a touch-enabled rear screen. It also films in 5K ultra HD video and can accommodate 1080p live streaming—perfect for filming live event content and capturing memories for clients.
DIY Craft Gift Ideas for Event Planners
43. Assemble cookie mix in a jar.
Homemade sweets are sure to please! "Cookie mix in a jar" is one of the easiest ways to give someone the comfort of a fresh-baked cookie at home with minimal baking effort. Layer dry ingredients like flour, sugar, baking soda, baking powder, salt, and candy toppings in a glass jar. Then, decorate the jar with fabric, ribbon, and a recipe card with the additional wet ingredients and baking instructions.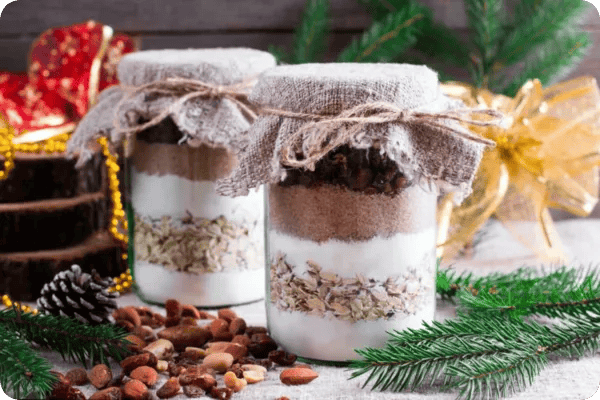 44. Knit a scarf or hat on a circular loom.
You've probably heard of knitting with needles, but have you ever heard of knitting with a circular loom? Loom knitting can produce the same types of projects that traditional knitting can, but is much easier for beginners. Plus, it's a tried-and-true way to fool anyone into thinking you actually know how to knit. 😉 We promise not to blow your cover.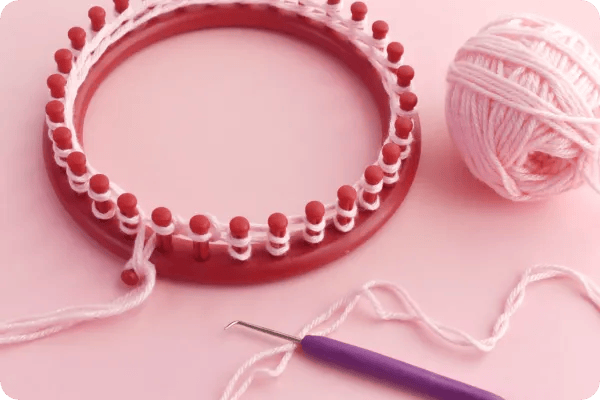 Photo Credit: Mollie Johanson
45. Create alcohol ink art.
Alcohol ink is brightly colored, dye-based paint that's often used to create free-flowing, abstract art. It can be used on a variety of surfaces, but I'd suggest starting with glass. Purchase a picture frame and drip various ink colors onto the glass. Use a straw to "blow" the ink colors around and finish your artwork by running a flame quickly and lightly over the top to dry it.
Tip: Print a thoughtful message on a large satin sticker and adhere it to the back of your artwork.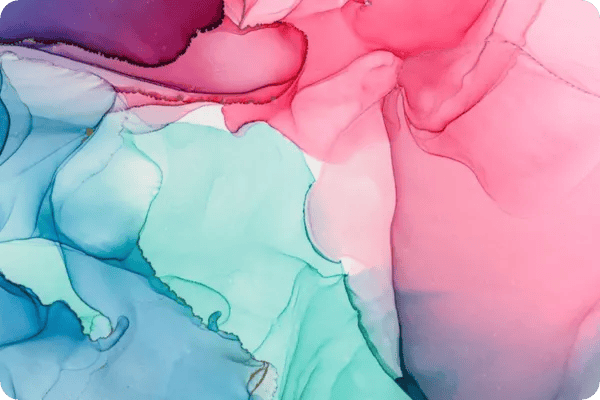 Photo Credit: Art in Context
46. Write notes for a "Little Jar of Thanks."
A Little Jar of Thanks is a fresh, creative take on the traditional handwritten card! Write uplifting messages on different strips of colored paper. Roll up each strip, fasten it shut, and drop it into the jar. Finish by decorating the jar, covering it with fabric, or tying it with a ribbon. Instruct your gift recipient to open one note per day or one whenever they are in need of a smile.
Tip: Keep your instruction label small and simple with a print-at-home custom gift label.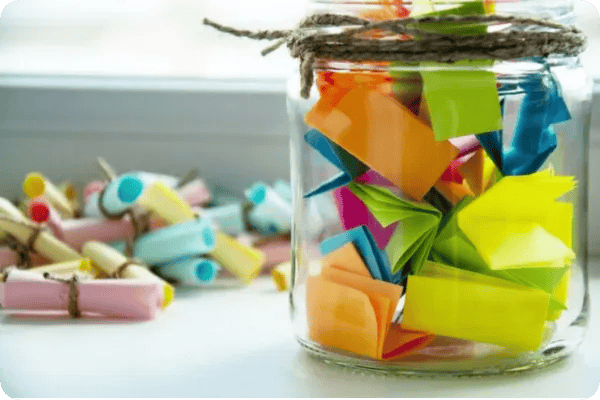 47. Create homemade candles.
Homemade candles are endlessly customizable and incredibly easy to make. I'm also convinced that there's really no such thing as having too many! There are countless articles and videos on how to make candles, so don't be afraid to try your hand at making them for the first time. The best part is that you can go wild with different wax colors, wick types, and fragrances.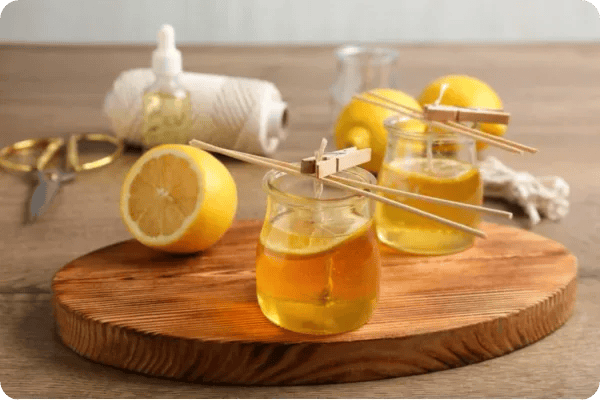 48. Make a nail polish marbled mug.
Not only is this craft incredibly easy, but it's also quick and affordable to make a bunch of them at once. In fact, you'll only need to spend $2 or less, especially if you already have nail polish at home to use. All you'll need is a ceramic white coffee mug, nail polish, and a bowl of water that's deep enough to dip the coffee mug in. Shop for these items at your local dollar store to keep your costs low.
Tip: This craft is NOT dishwasher safe. Instruct your recipient to handwash their mug, or brush the finished product with a dishwasher-safe Mod Podge. Then, make your mug's gift box look elegant with a 4" Circle Satin Sticker.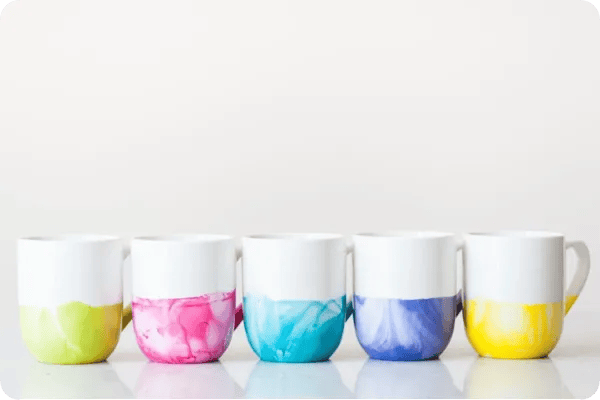 Photo Credit: The Sweetest Occasion
49. Create gemstone soap to add pops of color to their sink.
Making gemstone soap is as easy as melting and pouring different colored soaps into a mold and using a sharp knife to sculpt your own signature shape. In the end, you'll have a unique work of art that someone can use every day. Try using skin-safe, biodegradable glitter to add some sparkle to your soap. You can also add a few drops of essential oils to give your soap a nice scent.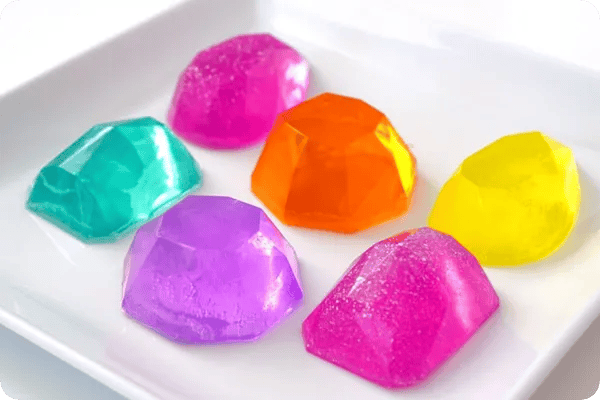 Photo Credit: Happiness is Homemade
50. Design your own DIY terrarium.
Indoor gardening has never been easier! A mini terrarium is a fun, eco-friendly DIY plant gift idea to help your giftee incorporate greenery into their home or office. In addition to being enjoyable to look at and fun to decorate, terrariums are easy to care for. To make a terrarium, pick up a glass container from a craft store or garden center, gravel, moss, soil, and plants (like an air plant, cacti, or succulents).
Tip:

Mirror the geometric shape of your terrarium container with a

4" Pentagon Satin Sticker

attached to your packaging or to the bottom of the container

.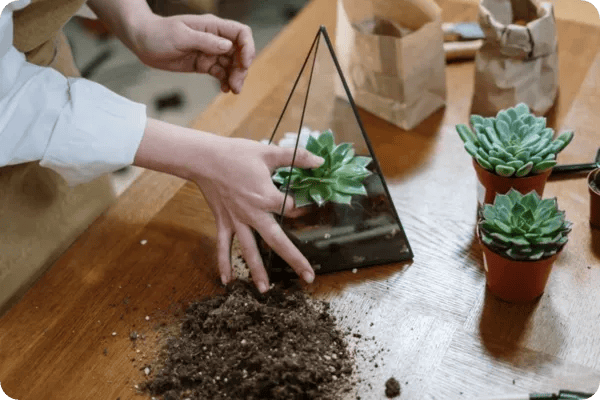 51. Make ceramic coasters for their coffee table.
Ceramic tile coasters can be easily customized to fit your giftee's personality and taste. They also come in handy for protecting their table or office desk from pesky watermarks. Buy tiles from your local hardware store, plus Mod Podge, scrapbook paper, and black felt for the bottoms. You might also need scissors, a ruler, a paintbrush, and clear spray paint (or sealer).
Tip: Want to get extra crafty? Use photos from your event for the tops of the coasters! Then tie your coaster set together with twine and attach a personal message with a classic 4"x 3" Satin Label.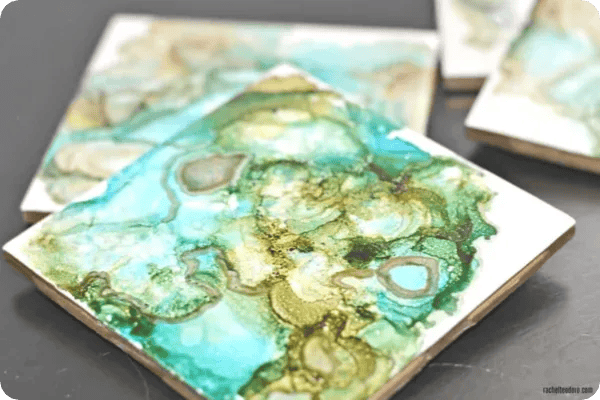 Photo Credit: rachelteodoro.com
52. Gift homemade sauce, salsa, jelly, and more.
Homemade salsa, hot sauce, barbecue, ranch, aioli, teriyaki, and tomato sauce are all great examples of edible gifts your recipient can enjoy with a meal. There are tons of recipes to peruse on Google if there's a specific type of sauce you're looking to make. If you're looking for a more advanced gift idea, consider canning! Green beans, peppers, pickles, jalapeños, and relish are just a few tasty items to try.
Tip: Make your jar or bottle stand out with a custom label. Use a larger sticker such as the Large Full-Color Label to ensure you have ample space to list out your ingredients.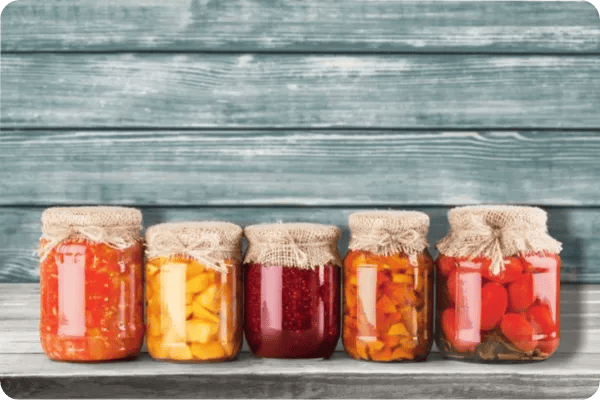 Custom Gift Boxes for Meetings, Events, and Corporate Retreats
When it comes to showing your appreciation to others, it's the thought that counts. If you're short on time or need help with custom gifting, p/nametag is here to help. Check out our selection of custom event gift boxes that can be delivered straight to your recipients' doors or offices. Fill it with branded sunglasses, water bottles, mugs, t-shirts, and more to reflect your meeting or event!