Year after year, event planning continually ranks as one of the top ten most stressful careers in the world. Between managing projects, coordinating logistics, building budgets, setting agendas and averting last-minute planning disasters, it is no wonder meeting professionals struggle with burnout in a high-stress working environment. Conference planning can be incredibly overwhelming, especially when planners are urged to not only meet, but exceed expectations at every event.

When the pressure is on, it's important to remember that you are worthy and deserving of health, wellness, self-care, and relaxation. Read our exclusive interview with Burnout Recovery Coach, Dr. Kate Steiner, for professional tips on how to prioritize your health, especially if you are someone who works in hospitality.


TABLE OF CONTENTS
Meet the Burnout Recovery Coach
Dr. Kate Steiner serves as a burnout recovery consultant, speaker, author and founder at LIFT Wellness Consulting

. Holding a Master of Counseling and a Ph.D. in Counselor Education and Supervision, Dr. Steiner's practice is grounded in research-based models of helping professionals grow and thrive in their burnout recovery journeys. Her mission is to help end the burnout cycle among professionals to help them live happier, healthier lives.
An Inside Look with Dr. Kate Steiner
pc/nametag: "Dr. Steiner, what is your personal story with job-related stress and burnout?"
Dr. Kate Steiner: "The most impactful time I experienced work stress and burnout was a decade ago when I was working in Student Affairs in a higher education setting. At the time, I was finishing up my Ph.D. program and my job was becoming very demanding. I was working lots of nights and weekends, students weren't making the best decisions, I was balancing stressful risk management tasks, and I wasn't in the healthiest relationship either.

These factors, plus others, made me the worst version of myself. I lost my playfulness and my joy, and I constantly reacted out of anger due to my short temper. I was sad all the time and always felt tears behind my eyes. This is what made me realize that it was time for a change. I did not want to continue living in that headspace."
PCN: "How did this experience inspire you to conduct burnout recovery research?"
Dr. Steiner: "I had conducted research on professional burnout for years prior, yet I hadn't actually realized that I, myself, was experiencing those exact symptoms in all levels of my life. This realization that I had become my worst self ultimately convinced me to connect with a professional counselor. Not only did this guidance help me get back to my happier, healthier, more joyful self, but it also served as the catalyst for my dissertation.

I got to work interviewing other professionals in my field, asking interviewees how they reacted to, managed, and overcame their burnout. My findings helped form the model I use today to help clients and corporations address burnout, improve career longevity and promote wellness."
PCN: "Tell us more about the mission of LIFT Wellness Consulting, LLC."
Dr. Steiner: "In May 2021, I left my 17-year position in higher education to pursue my true purpose: To support people in their burnout recovery process and guide them through the transformation they need. I established LIFT Wellness Consulting, LLC in January of 2018 after I finished my Ph.D., then started working on it full-time in May of 2021.

I believe we all have people, things and events in our lives that cause us stress. My mission is to teach people how to prepare for and recover from 'burn events' in ways that are healthy and productive. This is the inspiration behind the Steiner Self-Reflective Sustainability and Wellness (SSRSW) model I've worked to create."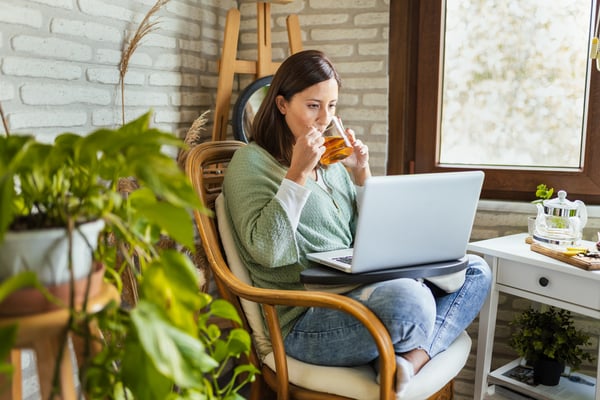 Stress and Burnout Among Event Professionals
PCN: How has burnout affected professionals, especially those in the hospitality sector?
Dr. Steiner: "Burnout can manifest itself in our physical bodies as headaches, insomnia, drowsiness, loss of appetite, stomach issues, and muscle pain. These symptoms are evidence that we are overworking our bodies. Meeting planners, for instance, are constantly on their feet and moving a lot. This is considered stressful movement, especially when your body is not feeling its best.

As far as emotional wellness, burnout can manifest itself in how we react to others when we are feeling drained. For me, burnout shows up as anger and sadness, which makes it harder for me to think clearly. Burnout can cause 'fight' or 'flight' responses, which can make it difficult—or impossible—for professionals to make sound decisions when they are pushed to their breaking point."
PCN: "Why do event professionals feel the need to push through their burnout?"
Dr. Steiner: "In my opinion, it comes down to societal expectations. We are taught that burnout is completely avoidable if we simply manage our wellness correctly. While views on burnout are changing, stigma still exists around work stress and anxiety. People who are highly compensated and rewarded in their careers are often people who feel overworked. These people are always accessible, yet they are constantly 'burning the candle' at both ends. It's not healthy.

I've found that planners and other professionals have been taught to simply 'push through' their burnout to be most successful. The reality is that we need constant recovery every day to avoid becoming overwhelmed. If you continuously wait for your two-week vacation at the end of the year to relax, you are bound to 'become crispy' before that point. You haven't allowed your body to rest, which creates more burnout in the long-run."
PCN: "Are there misconceptions about burnout among event professionals?"
Dr. Steiner: "When it comes to the meetings and events industry, there's a misconception that feeling stressed, anxious, and overwhelmed is simply part of the job. While planning a large conference is bound to create some tension, these emotions are not and should not be a part of your job day-to-day. You should be able to feel joy and excitement about the meetings you are producing.

We also have this misnomer about what activities are considered productive. For example, have you ever struggled with taking time to rest because it feels unproductive? If so, you are not alone. Many of us have lost sight that rest is a productive use of our time. We get into the habit of 'shoulding' (I.e., I should be doing this, I should be doing that.) Well, what you should be doing is resting. Resting is practicing recovery."
PCN: "How can decompression activities help professionals better serve their clients and attendees?"
Dr. Steiner: "Utilizing wellness tips and decompression activities can help create balance and harmony in your life and your attendees' lives. When you are rested, you expand that energy out and others attach to it. For instance, when you smile at someone, what do they do? They smile back! That is what we, as humans, do. Feeling stress-free can impact your attendees because they will automatically take in your attitude as positive energy.

Conferences are stressful, not just for the people planning them but also for those attending them! Think about it: You are out of your daily routine, staying in a new space and eating differently. Everyone's system is out of sorts. Including decompression activities, even if it's just encouraging everyone to take a deep breath or stretch, can help your attendees be their best selves at your conference."
5 Relaxation Methods for Better Mental Calmness
PCN: "What are your favorite self-care techniques to help clients manage their wellness?"
Dr. Steiner: "When it comes to self-care tips, I have a variety of suggestions that I share with my clients as far as developing their burnout recovery plan, including the following:
1. Create a comfort list.

Identify things, people, foods, activities, songs, dance moves, exercises, pets, things that bring you a sense of peace. Write down the comforts in your life that you can turn to in times of stress. Keep this list handy and choose things from it frequently. Remember, you need to have this list ready before you enter crisis mode!

2. Monitor the way you spend your energy.

When do you have the most energy during the day? How can you best use that energy to accomplish your to-do list? For me, my mornings are best spent in a creative mindset since this is when I feel most refreshed. My afternoons are spent connecting with people, which energizes me when my energy is lower. Conduct an assessment and realign how you spend your energy, if necessary.

3. Prioritize what you get done in a day.

This exercise is particularly important if you are a procrastinator. When you find yourself putting off a project, do it first thing in the morning. You will feel highly accomplished and earn your 'win' for the day once you finish. There is no greater feeling than getting that hairy, scary task off your to-do list and opening the rest of your day to do other things.

4. Identify a start, stop and continue list.

Make three lists. First, name the things you want to start doing to be most successful. Then, name the things you want to stop doing. Lastly, name the things you want to continue doing, including small process tweaks you can make to help yourself be more productive. This is a great technique to use if you feel like you are stuck in a routine and you are not enjoying it.

5. Schedule purposeful time to recover.

Any meeting planner will agree that their job can be stressful at times! It is beyond important to schedule time for yourself immediately following stressful assignments in your life. Whatever you do, do not cancel on yourself. Take a minimum of 30 minutes out of your day to implement something from your comfort list that will help you feel recharged."
PCN: "What is the #1 thing you want event planners to remember about their health and wellness?
Dr. Steiner: "You are worthy of being a healthy person who is in consistent recovery from burnout. People in helping professions often say 'We need to take care of ourselves so we can take care of others.' Nope. You, yourself, are worthy of care. Period. Yes, taking care of yourself does prevent you from pouring from an empty bucket. But remember, you are worthy of care, health and feeling well—simply because you are you. You don't deserve consistent burnout."
PCN: "At what point should a person reach out for help with stress management intervention?"
Dr. Steiner: "If you are even on the fence about outside help, you need it. Any time is a good time to get outside support from a therapist, counselor, coach, or outside resource.

When it comes to your physical and mental health, I remind clients that they don't have to wait until they are in crisis to utilize services. It is better to take a preventive approach to burnout, rather than a reactive one. I often tell people that if you wake up most days feeling anxious or overwhelmed, reach out and get some help."

➡️ NOTE: While job stress and burnout occasionally affect many professionals, reach out to a mental health care professional if you feel that your symptoms are significantly affecting your everyday life. If you or someone you know has thoughts of self-harm, please call the National Suicide Prevention Lifeline at 1-800-273-TALK, which is staffed by certified crisis response professionals 24 hours a day, 7 days a week.
Book Your Free Burnout Strategy Consultation ($250 Value)
Planners: Are you ready to start your journey to burnout recovery? If so, reach out to Dr. Steiner for a complimentary 45-minute burnout recovery strategy session for ways to start addressing your drained battery today. You'll have the opportunity to execute the following:
Review your personal goals for burnout recovery
Discuss any obstacles you are currently facing
Create actionable steps for making positive change
Whether you are looking to boost your resilience, cultivate confidence or improve your organization's employee retention rate, Dr. Steiner is here to help with practical action steps to support well-being.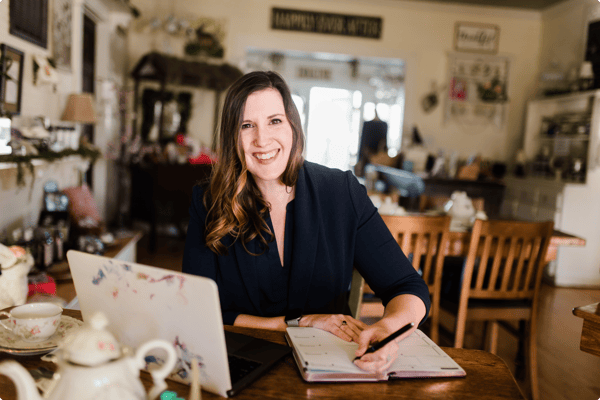 Beat Stress and Fatigue: Your Free Resource Library
Tell us: What are your wellness goals for this year? Whether you're looking to start a gratitude journal, practice relaxation, exercise more or simply rest, any step forward is a great start. Kick off your journey to burnout recovery with the following tools from our resource library: