Back to Blog Listing

Yukiko Weiss
As pc/nametag's Digital Marketing Intern, Yukiko is passionate about researching top trends, creating unique marketing campaigns and creating content that caters to people who love meetings and events.
Whether you're looking to welcome a new client or employee, give a gift for the holiday season or show your appreciation, corporate gifting can be the gateway to facilitating new and existing relationships in the business world.
Corporate gifts are not only a fun way to show your appreciation, but they can also benefit you as a company. Gifting can attract new customers, improve customer retention, and close deals with prospects who are on the verge of purchasing something from you or signing a contract.
If you've been thinking about corporate gifting but don't know where to start, keep reading to learn more about why corporate gifting is important in the business world and get ideas of what to gift and how to make your gifts stand out.
Table of Contents
What Is Corporate Gifting?
There are many different types of corporate gifts, as well as scenarios where they can be important. Corporate gifting may include employee gifting for holidays, staff appreciation, and incentives, or it may include client gifts for onboarding new customers or closing deals with potential prospects. It helps strengthen relationships and shows gratitude towards the person receiving the gift.
Corporate gift giving can include gift boxes of company-branded items, gift baskets of locally sourced products, etc. If you're interested in designing your own corporate gift, a service like pc/nametag's curated gift boxes allows you to choose and customize exactly what goes into your gift box and personalize the box itself.
Why Is Corporate Gifting Important?
Corporate gifting can be used in a variety of ways, including to strengthen new and existing connections and relationships within the workplace, show employees that they are valued and appreciated for their hard work, and build loyalty or brand recognition among clients and prospects.
The tangible gift isn't the focus of corporate gifting. The message the gift is communicating from your company is what really matters. Your goal is to make the gift receiver feel valued enough to want to continue to do business with you, or when it comes to employees, boost their motivation and morale.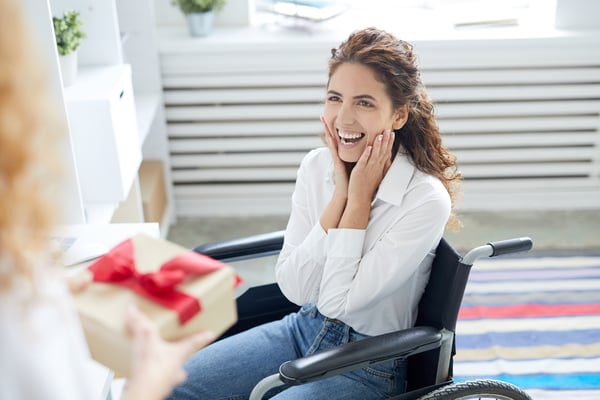 Corporate Gifting for Employees
Employees can become easily overwhelmed in the workplace, especially during busy seasons. Luckily, a creative employee appreciation strategy can help your team members feel recognized and valued year-round while avoiding work-related burnout, and gifting is a great idea to infuse into your strategy.
Make sure their work doesn't go unnoticed with gifts that show how appreciative you are, especially during stressful times. If an employee has gone above and beyond on a project or shows their dedication, reward them with a gift and a personal thank you note letting them know that they've done their job well. This can make employees feel more motivated to keep doing what they're doing and improve their satisfaction in the end.
Ideas for Employee Gifting
What you're gifting to your employees should be meaningful. Company branded items that you know they will use are a great place to start. From hoodies to sweatshirts, beanies, and backpacks, trendy and wearable items are something that everyone loves.
Going above and beyond by writing a personal "thank you" note will add the cherry on top and really convey how much appreciation you have for your employee. Writing your own note will also make the whole gift come together and feel that much more personalized.
Corporate Gifting for Prospects
To help put the icing on the cake and secure a deal with a prospect, make sure to show your appreciation to them through a thoughtful gift. This can mean giving them a little "nudge" either to those who have recently gone silent or who are on the verge of purchasing or signing a contract with your company. A corporate gift can show them that they are in safe hands and that your business will care for them as a client.
Ideas for Prospect Gifting
When it comes to prospect gift ideas, make sure that your business stands out from the rest with unique gifts made especially for your prospects. To win them over, try sending a gift box of locally sourced items like coffee, candles, and teas, and add unique collateral such as a printed company magazine of helpful blog posts and news stories about how your company has gone above and beyond over the past year.
Along with your unique gift, add a handwritten note from the prospect's account executive or sales representative to seal the deal.
Corporate Gifting for Customers
Many companies forget about their customers as soon as a deal is won. Make sure you retain your customers and keep them coming back for more by sending a small gift with their purchase or for a holiday to reassure them they're not lost in the shuffle. This will help you stand out from other vendors and ensure a long-lasting relationship with your customer.
Ideas for Customer Gifting
Sending something your customer's entire team can enjoy, such as a shareable box of chocolates, cookies, etc., can show them your dedication and potentially bring in new customer interest as well.
If you find yourself at a loss for what gifts to send your customers along with their purchase, adding a personally signed "thank you" card with a full-company photo and can go a long way. This shows the customer how engaged you want to be with them moving forward and how thankful you are for their business.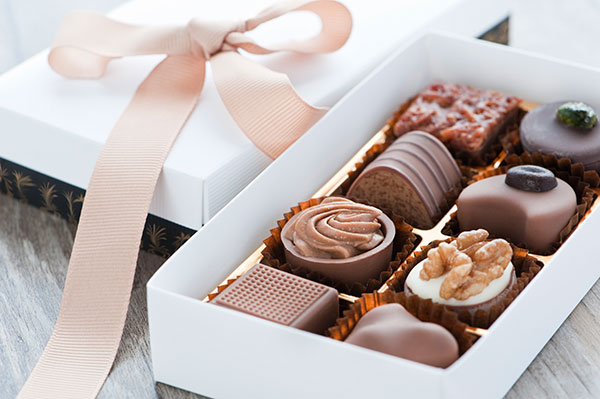 Corporate Gifting: Your Questions, Answered
"How can I make my corporate gift stand out?"
Adding customization to your gift, such as their name, can make it feel personal and will be something your giftee won't find anywhere else. Companies like pc/nametag have hundreds of unique and thoughtful gifts your team will love and can handle custom gift printing and personalization for you.
Including unique, company-branded merchandise is a great strategy to make your gift stand out, especially for employees who are more likely to take pride in and want to show off the brand. The list of merchandise that can be customized to show your company brand is endless, from apparel and accessories to reusable drinkware.
Incorporating locally sourced gifts is another great option to help you stand out while supporting small businesses around your community. Not only are you doing a good thing by shopping local, but you are more likely to find something more personal whether that's something representing your state or something that you wouldn't be able to find through a big retailer. Clients, prospects, and employees alike are sure to appreciate the thought.
Writing a personal note can be the most meaningful part of a gift, especially when written by someone who the customer, prospect, or employee knows and trusts.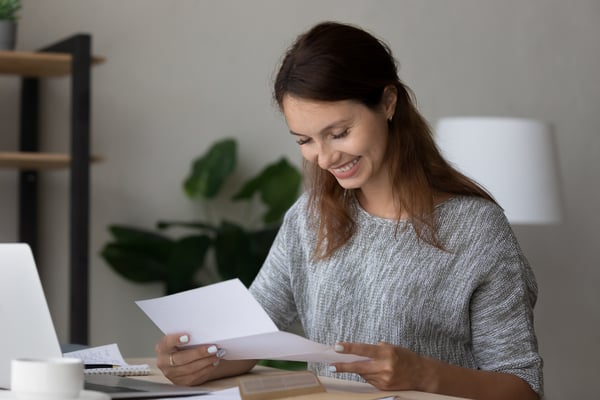 "What should I not give as a corporate gift?"
Investing in inexpensive trinkets that tend to end up in the trash isn't the best use of your budget (nor is it good for the environment). Instead, focus on giving away useful gifts that your client, prospect or employee will use regularly, like a high-quality water bottle or a Bluetooth speaker.
Overly promotional items don't always add value to your gift or your brand. Slapping your logo onto a product does not guarantee you will stand out. If you are putting your logo on an item, make sure it's something functional that will add value to the person you're giving it out to.
"How should I present my gift?"
Many people are working from home nowadays, which is why remote team engagement is more important than ever. For employees, mailing your gift can make your recipient feel appreciated even when they're not in the office. However, delivering gifts in person when possible can really take personalization to the next level and make receiving the gift a very special moment for the giftee.
Make sure that your gift doesn't get thrown into just any box. Creative, quality packaging can add pizazz to your gifting experience and heighten the quality level of your gift.
Customize your own gift boxes to make your gift feel more personalized and thoughtful. With a company like pc/nametag, curated gift box options are endless. You can customize everything, from what goes inside of the box, to the crinkle paper that fills the box, down to the gift box itself.
"How do I stay within budget?"
Giving out smaller gifts throughout the year rather than scrambling to go over the top at the end of the year for the holidays can be an effective way to pace your budget. If done well, your giftee will remember your gift fondly no matter what time of year it arrives.
Using one vendor to create your corporate gift boxes can keep costs down rather than going to multiple vendors to get contents to fill your gift boxes. pc/nametag can be your one-stop-shop with fully customizable, curated gift boxes for any occasion or recipient.