In today's fast-paced work environment, many of us have accepted work-related stress as the norm. But excessive worrying on the job can have far-reaching consequences for employees and employers alike.


But how, exactly, can organizations help employees manage stress and stress less? Keep reading to find tips on how to prevent and reduce burnout while also increasing engagement, retaining top talent, and reducing employee turnover.
Job Burnout Can Lead to Mentally Exhausted Employees. Here's Why.
While looming deadlines, difficult projects, and other short-term stressors are certainly challenging, many of today's employees are feeling the brunt of long-term stressors that can lead to mental exhaustion.
Burnout can strike any employee, especially those who feel they've exhausted their physical and emotional strength. This type of work-related stress can happen due to prolonged stress, frustration, and anxiety, and can lead to feelings of reduced accomplishment and loss of personal identity.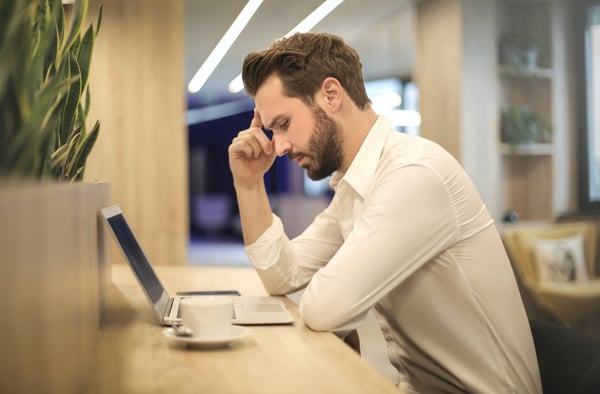 Burnout symptoms include the following:
Frustration
Exhaustion
Stress
Fatigue
Sadness
Anger and irritability

Absenteeism
Indifference toward work
Alienation from work-related activities
Reduced performance
Difficulty concentrating
Lack of control
People who experience job burnout often feel drained and find their jobs frustrating. They may feel cynical about their work, emotionally distant from their colleagues or even a decline in health. One workplace stressors study shows that burnout can be just as harmful to health as second-hand smoke.
The Consequences of Employee Stress and Burnout
Stressed employees tend to have higher turnover rates and are generally less productive, motivated, and focused than their less-stressed colleagues. They may also take more time off due to work-related exhaustion and high stress levels.
Job Stress Can Cost Companies Big Money
| | |
| --- | --- |
| | Burnout isn't just bad for employees' health and morale. In fact, burned-out employees can be incredibly costly in terms of productivity. When employees resign from their jobs due to stress, an organization must then absorb the costs of replacement searches and re-training. A study on stress in the workplace found that burned-out employees cost US-based companies more than $300 billion a year. |
It is up to employers to create initiatives that will help employees manage work stress, remain productive and produce their best work. Read the following list to find ways to boost employee engagement and place employee wellness as a top priority.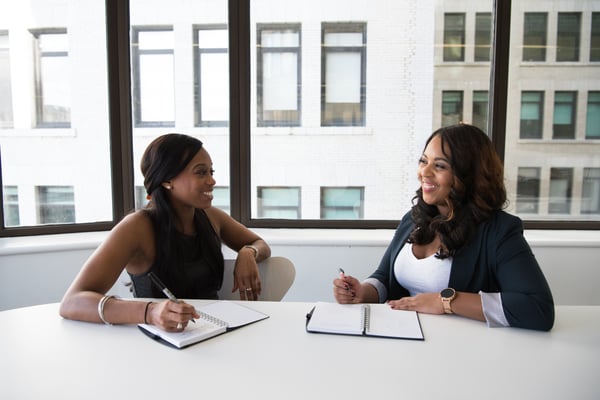 How to Manage Workplace Stress, Anxiety and Fatigue
If you're wondering how to cope with burnout, you've come to the right place. Read on to find top strategies for providing support to your team to help them feel and perform their best throughout the year.
1. Help employees evaluate their options and seek support.
An easy way to decrease workplace stress is to invite employees to discuss concerns with a supervisor or HR representative. This way, individuals can work together to adjust expectations, reach compromises, or discover new solutions to existing challenges. Inform employees of any assistance programs or services they can utilize to cope with stressors, both at work and outside work.
2. Assemble employee kits with wellness items included.
If you're looking for a way to weave mental, emotional, and physical wellness into employees' routines, assemble an employee engagement kit filled with everything they need to lead a more active lifestyle. Water bottles are a must for keeping employees hydrated. Yoga mats, workout towels, and earbuds are great for promoting an active lifestyle, while a notebook and pen are great for mindfulness journaling and task organization.
3. Host regular health-related activities in the workplace.
Offering wellness activities is a great way for organizations to show they care about their employees while also getting employees to work on their own physical health. By incorporating health and wellness into the workplace lifestyle, your organization not only supports healthy habits but also creates an environment where employees tend to be more engaged, connected, and productive. Read "The Complete List of Employee Wellness Program Activities" for twelve creative ways to keep employees feeling their best.
4. Help employees relax and unwind with networking activities.
Employees who feel connected with one another are less likely to feel isolated at work, and more likely to feel empowered, valued, driven, and motivated.
From coffee chats to book clubs, make sure to check out our article "8 Employee Networking Ideas to Improve Company Culture and Engagement" to find a complete list of ways to help your organization improve engagement and foster meaningful connections.
Get creative! Networking activities don't need to be stuffy — have some fun with it!

Bring in a group of therapy dogs, set up a virtual coffee chat or "happy hour" for employees, create a lunchtime walking group or have an after-work movie night.
5. Encourage teams to get a full night of sleep.
Quality sleep can do wonders for an employee's overall health and well-being. Improved work performance, reduced absenteeism, better problem-solving skills, and better emotional management are just some of the benefits of getting a good night's sleep. Encourage employees to sleep 7-8 hours a night and dedicate time during the day to focused breathing exercises.
Help Employees Stay Engaged and Stress Less
Employee health and wellness programs have become an increasingly important way for organizations to attract top talent, keep employees happy and productive, their mental health high, and decrease employee turnover. How does your organization reduce stress in the workplace? Let us know by leaving a comment below!
READ NEXT: