With many events moving online in response to COVID-19, now is a great time to explore your options for creating an interactive, engaging experience for your attendees even if they must meet virtually.
Are you ready to make the jump and turn your in-person event into a virtual one? If so, you've come to the right place. Here's a step-by-step guide to help the process go more smoothly.
Quick Tips for Transforming an In-Person Event Into a Virtual Event
1) Understand what your community wants to learn from your event.
The topics you cover during your >virtual event need to accomplish three goals: attract an audience, deliver value and drive action. Sounds like a tall order to fill, right?
Luckily, there are many ways to gauge your community's interests and understand what they want out of your event. Use theses strategies to pick winning virtual event topics and virtual event ideas every time:
Answer Frequently Asked Questions: What questions are most often asked in your industry? FAQs make great focus points because they are topics your audience has already expressed interest in.
Look at what's trending on social media. Which posts in your industry receive the most views, shares and comments? Popular posts indicate which topics your audience will actively engage in and can serve as inspiration for virtual event topics.
Be a problem solver. Is your community asking questions that you can take a thought-leading stance on? Some of the best webinars are those that solve a problem (bonus points if your virtual event features an industry expert who can speak to these pain points!)
If you can answer your audience's questions, solve their problems and cover topics they've expressed an interest in, you'll be well on your way to hosting a successful virtual event.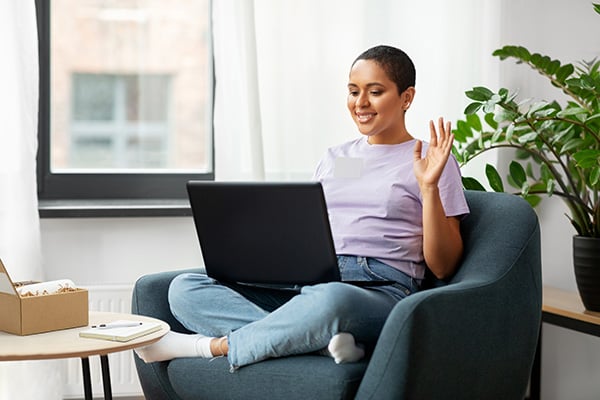 2) Discuss virtual event logistics with your team.
Just as you would with an in-person event, it's a good idea to discuss your virtual meeting's road map before diving into the planning phrase with your team. Logistics are the foundation to a great event, so make sure you take the time to discuss the following questions:
How many attendees do you expect will attend?
How will new attendees register for the event?
Will your event feature guest speakers or panelists?
How many meetings or sessions do you plan to have?
What software platform will you use to facilitate the event?
Will your video platform support the number of attendees you anticipate?
Will your video platform support the social and networking activities you planned?
Do you need a platform that allows for small group discussions?
How will attendees ask questions and engage with the host?
Once you've answered the following questions, assemble a written plan that details how you will accomplish these goals. This way, you'll have a reference point for navigating any obstacles that arise.
3) Communicate changes and updates with attendees.
Converting an in-person event to a virtual one is a big change! Your attendees will appreciate communication from you as you adjust to your meeting's original plans.
Start by updating your event's website. This will help anyone who is interested in learning more about your event find the updated information they are looking for
Next, send an email (or series of emails) detailing updates you've made. Email is a great place to provide current agendas and helpful links your attendees may find useful. And lastly, post to your event's social media platforms to keep everyone in the loop.
4) Use the in-person event agenda to create interactive virtual programs.
The most successful virtual events are ones that include engaging activities that keep people focused and excited.
If you're looking to optimize for virtual engagement, a good place to start is to look at your in-person event agenda and make a list of all your networking, wellness and social activities. Begin to think of ways these activities could be done virtually or think of new activities with a similar goal that have been done virtually and are easy to replicate.
Do your best to provide opportunities for collaboration, networking and Q&A.
Encourage attendees to ask questions and learn from one another. Take polls during sessions and leverage virtual breakout rooms for small group discussions. These activities can help replicate the sense of community that in-person events offer.
5) Seek feedback from attendees before, during and after your event.
In general, there are three main times when you can ask for feedback from virtual event attendees:
Before the Event via Email: Send a short questionnaire to registrants to find out their pain points. Use this insight to adapt your content accordingly, especially for frequent requests.
During the Event via Polls: During presentations and Q&A sessions, keep your audience engaged with simple polls. This is a great way to understand your audiences' experience.
After the Event via a Survey: Send a quick survey to attendees within a few hours after your event has ended. This is a great way to evaluate the success of your event and gather insights for future meetings.
Attendance rates, engagement rates and participation rates are great data points to have. Take this information to your leadership team to prove the success of your event once it has concluded.
Start Planning Your Virtual Event Today
COVID-19 has been a difficult obstacle to navigate when it comes to meetings and events, but event professionals around the world have risen to the challenge and adapted with the times.
While the transition from in-person to virtual may seem daunting, you're not alone. pc/nametag is here to help you navigate this new normal. Reach out to us today for ideas, tips and tricks on ways to build engagement through virtual attendee kits and more, and don't forget to download our virtual event ebook.
READ NEXT: