Reader's Note: The following guest post is provided by Scott Davis, Account Executive with Mediasite Events in Madison, Wisconsin. As a Mediasite Events expert, Scott provides knowledge on how to best leverage virtual event video platforms to increase ROI. pc/nametag would like to thank Scott for his contribution to the Tag Talk blog.
Meet the Author:
| | |
| --- | --- |
| | Scott Davis brings more than 20 years of customer relations, communications, training and sales knowledge to his role of guiding organizations toward creating impactful online experiences with video. In his role with the Mediasite Events team, Scott helps organizations maximize their investments with his extensive knowledge of the world of event capture and video management. He is a California native who holds a degree in Communications and Public Relations from Utah State University. |
The events landscape as we've known it has changed beyond recognition. Most in-person events have been put on hold, but there is a light at the end of the tunnel. The meeting and conference world is known for its ingenuity and resilience, and the onset of COVID-19 has only served to prove that events professionals have what it takes to push the envelope and create events that leave a lasting impression.
With the right tools, events professionals can pivot effectively and give attendees a sense of community — even from a distance. If you're planning a virtual or hybrid event but not sure where to start, this article is for you. Here are some steps you can follow to rethink upcoming events and reimagine your strategy step by step. 


Step #1: Think about how you consume media.
Before you even begin the virtual event planning process, it's important to take a step back and think about how your event will be consumed by your attendees. You'll want to position your event to be as successful as possible and understanding the ways people consume content can help you get there. Start by conducting the following media consumption exercise.
Ask your planning team the following questions:
How do you consume content?
How do you watch TV and movies?
How are you watching online video?
How do you listen to music?
How do you engage with social media?
The answers to these questions will influence how you go about presenting your online event. After all, this is how you, your team and your stakeholders are consuming content nowadays and your event attendees are no different. The answers to these questions will also help you decide whether your event should be live or on-demand.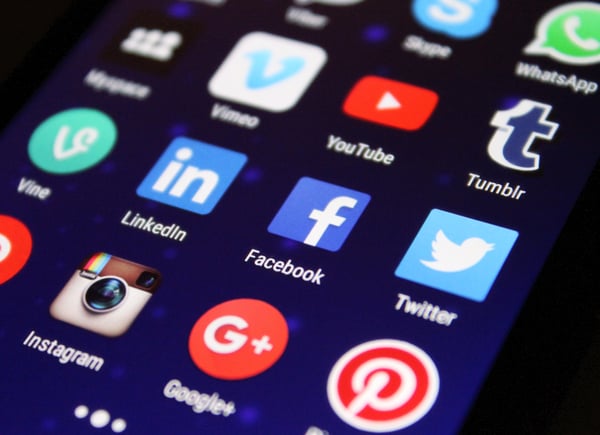 Step #2: Focus on how to make your virtual event a success.
When I work with events professionals, oftentimes I ask what their vision, hopes and dreams are for their meeting. I've noticed that many teams tend to focus on what has made their in-person events successful in the past. While these are certainly great observations, I like to challenge teams to think outside the box since not all in-person event successes transfer to virtual events and remote attendees.
This is why step #1 in this article is so important. We need to focus less on past events and focus more on the virtual aspect of the event. For example, what hashtag will you create for virtual attendees to use? What steps can you take to appeal to a remote audience? How can you keep them engaged and provide an optimal user experience they'll enjoy?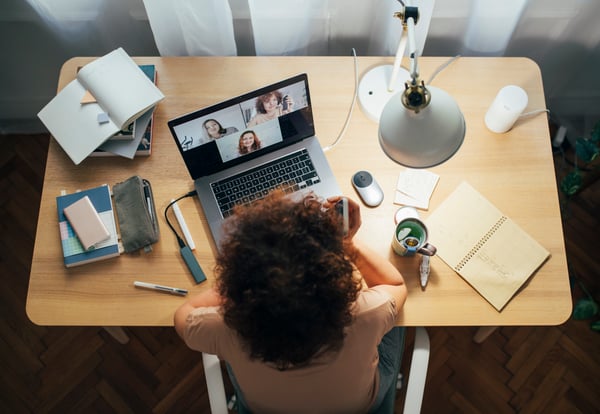 Step #3: Know what questions to ask your virtual event platform provider.
When we talk about "extending the reach of a brand", one major extension is video. Did you know that by 2022, online videos will make up more than 82% of all consumer internet traffic? That's 15 times higher than it was in 2017! This means that today's companies, associations and societies are using video to reach more people on their websites and social media pages than ever before.
If your organization plans to host a virtual or hybrid event, you'll need a virtual event platform you can rely on — one that will create a great user experience for attendees and an additional revenue stream for your organization.
When talking with a video platform provider, ask the following questions:
What experience do you have with virtual events?
What platform do you use to live-stream?
What is my involvement in the process?
Work with a video platform provider that supports your vision for your event. You'll want to choose a team that helps you take creative risks, increase traffic to your event and create a window of education, growth, and opportunity to the world for your brand.



Step #4: Decide whether you'll provide live streaming or pre-recorded content.
When it comes to a virtual meeting or event, you have two choices: to provide live-streamed content or pre-recorded content. The difference between the two comes down to timing:
| | |
| --- | --- |
| | Live-streamed content is like live television; your attendees can log in to your platform, select a program, and watch it take place in real time. |
| | Pre-recorded content, on the other hand, is like Netflix® or an on-demand TV service. Attendees can browse content that's already been recorded and view it on their own time, at their own pace. |
While neither option is better than the other, there are pros and cons to each. Here's a list of things you should keep in mind when choosing between live-streamed content vs. pre-recorded content. Ask yourself: Which option will benefit my attendees the most? When in doubt, work with your video platform provider who can give you more insight if needed.
Live-streamed Content vs. Pre-recorded Content
Live-streamed Content
Pre-recorded Content

Content

is

queued

up

and

ready

to

go

Can feature a l

ive

c

hat

with

a s

peaker

A p

oor

network can crash a keynote

a

ddress

P

oor internet connection i

s not an immediate issue

Video on demand (VOD) content will take a few hours

to edit

before

its a

vailable

Video on demand (VOD) is available immediately

to viewers.

Step #5: Make your event's content more engaging than ever.
As virtual events become the new norm (at least for the foreseeable future), it's up to event planners to figure out ways to keep attendees excited and engaged throughout the event. Easier said than done, right? When it comes to optimizing for virtual attendee engagement, a good place to start is to brainstorm educational content that will keep your event attendees interested in sticking around.
I often tell people that "content is king."

Your virtual event content needs to be better and more engaging than ever before if you want your attendees to stay logged in and focused. People love virtual networking activities, educational content, solutions, ideas and thought leadership, so develop content and sessions that appeal to these things.
Effective Online Video Strategy Tips:
Keep content simple and easy to access.
Make content highly engaging and watchable.
Give attendees an appropriate amount of time to consume your content.
Determine if a self-serve content model would work best for attendees.
Don't skimp on content investment; you get what you pay for.
Need virtual attendee engagement ideas?
Check out "9 Ways to Increase Virtual Event Attendee Engagement" for a more comprehensive list.

Webinar: Set Yourself Up for Virtual Event Success
While putting on a virtual or hybrid event may seem overwhelming, you don't have to do it alone. Tools and resources exist to get you on the right track and spark your imagination. You can always turn to industry professionals for help as well, like the professionals at Mediasite Events and pc/nametag. We are here to help you succeed.
Check out the latest webinar from Mediasite Events titled The Future is Virtual – How to Get Your Events Remote Ready, where a panel of events industry experts discuss how to create a buzzworthy event and more.

Free Virtual Event Resources
Mediasite Educational Resources:
pc/nametag Educational Resources: