Flexible work hours. ⌚ Recognition programs. 🏆 Gym memberships. 🏃‍♀️
Organizations are offering more perks and benefits than ever before, yet research shows that most employees do not feel appreciated at work.
The answer may lie within an organization's employee appreciation efforts. While company perks are great, they don't necessarily equate to solid company culture. People need to feel connected to their goals, their colleagues, and their organization's mission, which in turn can help them maximize their productivity and satisfaction.
Looking for inspiration? Use the employee appreciation program ideas in this article to help your employees feel valued and recognized at your organization.
Table of Contents
What is employee appreciation?
Employee appreciation is when an organization shows meaningful recognition, praise and thanks to employees for the positive ways they contribute to an overarching goal or mission. The goal of employee appreciation is to show gratitude for the good work and dedication that an employee (or team of employees) puts in throughout the year.
Appreciation can be expressed in a variety of ways, but the most common methods are through rewards, verbal praise and celebrations. (Stay tuned for more employee appreciation ideas later in this article.)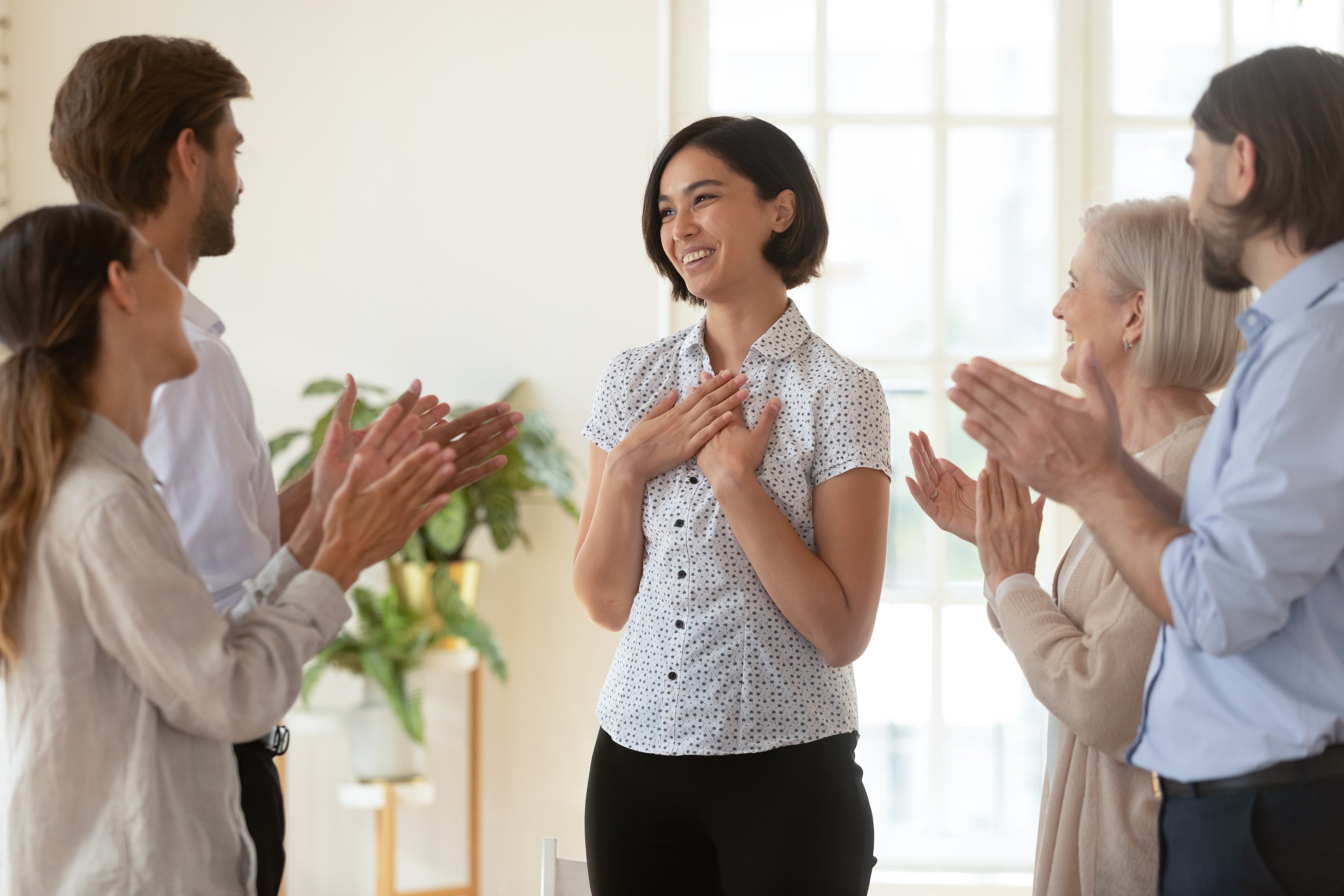 Why Showing Recognition Matters
Did you know that employee disengagement costs US organizations over $500 billion annually? Showing appreciation to team members and recognizing them for their positive impact on your organization has never been more important.
At the end of the day, every organization wants to be successful. There's nothing more exciting than driving employee retention, maximizing profits and meeting your most ambitious goals. The most successful businesses start with successful employees, and many organizations have realized that celebrating milestones can go a long way towards improving overall growth and success.
When we think about the organizations that are consistently recognized as "great places to work," most of them go out of their way to frequently recognize, validate and reward a job well done. Management at these organizations recognize teams for a job well done not only through pay incentives, but also through other non-cash rewards.

4 Reasons Why Staff Appreciation Programs Fall Short
If staff appreciation is one of the most important parts of the employee experience, why is it so often overlooked? Despite 88% of organizations having a staff recognition program in place (WorldatWork.org), many fall short and here's why:
1. Your program's recognition efforts aren't long-term.
Some employee reward programs only last for a short amount of time. While employees may show strong enthusiasm at first, their engagement and commitment may begin to decrease over time. Recognition and rewards need to be a regular, consistent practice in order to be effective.
2. Your program only recognizes top performers.
No matter how hard employees work, some appreciation programs only reward those who "make it" to the desired goal. While celebrating successes is a must, it's never a bad thing to celebrate small milestones along the way to improve employee engagement. Your program could instead focus on rewarding employees for taking creative approaches to problem-solving.
3. Your program creates unhealthy competition between employees.
While a little healthy competition can be fun, some reward programs are mistakenly designed to discourage teamwork. In this situation, an employee may reach his or her goals individually, but they have not helped their overall team reach its goals. Your appreciation program should encourage employees to communicate, collaborate and work together to drive success.
4. Your program overlooks the "small wins."
While closing an important deal or achieving an award is exciting, it's important to remember to recognize the "little wins" along the way. A colleague that steps in to help another team member, or one that offers words of encouragement to boost morale, is just as great an accomplishment — just in a different way. Ensure your reward program highlights the importance of these gestures in the workplace.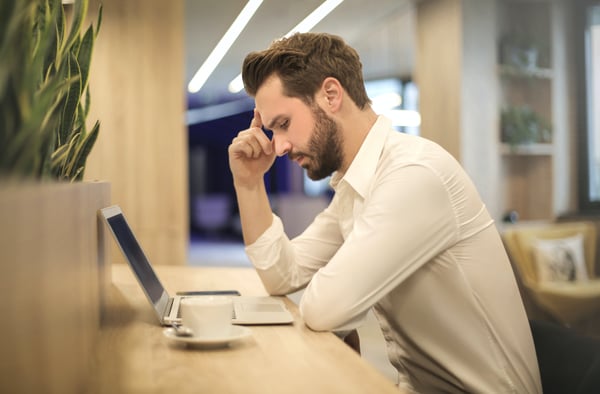 Most employers know the importance of employee recognition programs in the workplace but need a bit a help making it as successful as possible. A lack of recognition and appreciation could be holding your employees back from being as productive as possible. That's why having a solid way to motivate your employees to do their best each day is so important.
What do the facts say? Keep reading to find research on the many benefits of an employee appreciation program.
Research Reflects the Benefits of Showing Your Employees Appreciation and Recognition
Did you know that a lack of recognition is one of the most common reasons people leave their jobs? One study found that 2/3 of employees (and 76% of millennials) say they would likely leave their job if they didn't feel appreciated. Another study found that 69% of employees say they'd work harder if they were better appreciated.
Just as a lack of recognition can harm your organization's productivity, an abundance of appreciation and recognition can help your organization immensely. Check out the following list of many ways that kind gestures can help your get ahead and stay ahead.
Benefits of an employee appreciation program include the following:
Drive employee engagement.

Today's employees want to be recognized for their efforts and contribute to a mission greater than themselves. Kind gestures and words of encouragement are a surefire way to motivate employees to do their best every day.

Increase day-to-day productivity.

People who feel recognized at work are 23% more effective and productive than those who do not feel recognized. Make a point to recognize their talents and appreciate their performance.

Boost happiness and morale.

Happy employees tend to be more excited to come to work each day. They approach projects with eagerness to learn and succeed. When your team goes above expectations, this should be cause for celebration!

Reduce burnout and turnover.

Employees who feel unappreciated are more likely to seek new positions with other employers. A high turnover rate can result in lower productivity and thousands of dollars in lost revenue each year. Use appreciation to reduce employee burnout and increase satisfaction.

Improve recruitment and entice new hires.

According to the Society for Human Resource Management (SHRM), 36% of HR professionals struggle with recruitment. Use appreciation strategies to your advantage to help create a more positive employee experience.

Enhance customer satisfaction.

Employees who feel valued are more likely to become brand ambassadors and speak positively of their organizations. Customers will enjoy interacting with team members who are upbeat and passionate about providing help.

Maximize profits and ROI.

When employees are happy, customers are happy. When customers are happy, they come back and tell others of their experience. Repeat business and referrals are a tried-and-true way to improve profits.

Create a positive company culture.

People who feel like their colleagues genuinely care about them and their success are 43% more effective employees than those who do not feel supported.
Employees spend a lot of time working — about 90,000 hours over the course of a lifetime to be exact! Because people spend around 1/3 of their lives working, it's important that employers find ways to incorporate recognition and appreciation into workplace culture.
Why? Employees who feel valued and connected with their team are less likely to feel isolated at work, and more likely to feel empowered, valued, driven and motivated. In fact, one study even found that employee networking can reduce the likelihood of turnover by 140%.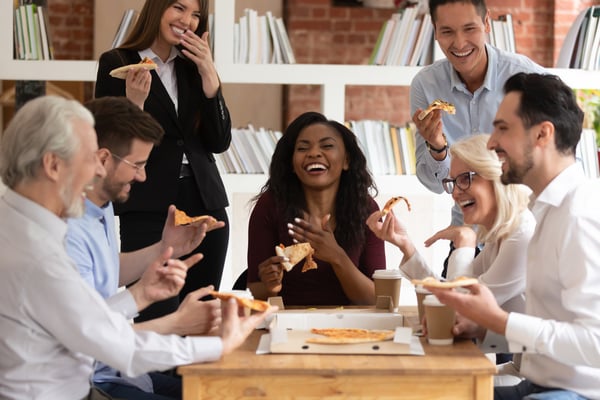 Easy Recognition and Reward Ideas any Team Can Use
Successful employee recognition programs don't necessarily need to cost significant money. In fact, there are many types of employee recognition strategies that motivate employees and reinforce organizational goals for little-to-no cost. This is especially helpful during times when merit budgets are small or frozen, promotions are scarce, or health care premiums are on the rise.
Use these affordable staff recognition ideas and employee recognition program ideas to create a positive workplace culture and foster a sense of loyalty to your organization.
1. Write an employee appreciation message to show staff recognition.
Many organizations today use employee appreciation message ideas to help employees feel acknowledged for a job well done. When writing a message, highlight how the team member(s) made a genuine difference, either to their team or to the organization as a whole. This is also a great opportunity to publicly showcase success stories on your organization's social media platforms or e-newsletter.


Need help writing a staff member appreciation message? Use this example as inspiration:

Dear [employee name],

I wanted to take a moment to personally thank you for the hard work you've displayed while working on [project]. I'm aware of how much effort it took to coordinate [blank] with [person/team/department], and your dedication is truly appreciated.

Your contributions during [project] are the perfect example of the persistence, positivity and teamwork that we value here at [company]. You should be proud of your achievement, and we look forward to your successes in the future.

Congratulations on behalf of all of us at [company name]!

Thank you again,

[Your name]

Did you know? Canva offers a variety of free thank you card designs to help you show your gratitude. Take advantage of customizable, ready-made templates or start from scratch. You can even order your cards with Canva and have them delivered for free. It doesn't get much easier than that!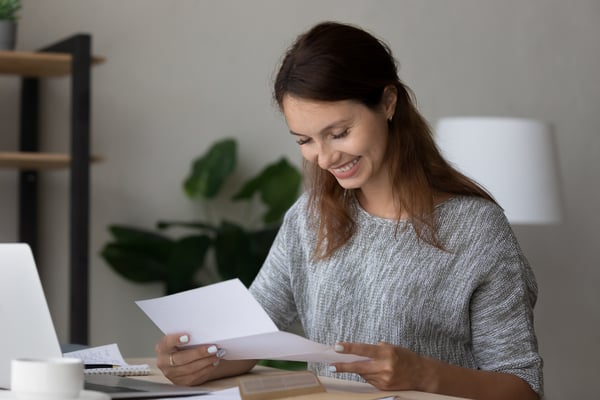 2.

Make peer-to-peer recognition easy.

Peer-to-peer recognition involves acknowledging another employee's skills, deliverables, or talent. Despite what people think, not all recognition needs to come from leadership. Positive feedback from peers can be just as powerful since colleagues are often in the trenches with one another each day and know the unique obstacles that came with a specific challenge. This personal understanding can make peer recognition more meaningful.

An employee recognition platform like Tiny Pulse can help employees easily highlight each other's successes. Need a free option? Create a "Cheers for Peers" recognition channel in your instant messaging program, like Microsoft Teams or Slack. Here, employees can give informal shout-outs to one another.
3. Reward employees with fun company swag and employee incentive gifts.
One thing is for certain: people love getting gifts with their organization's logo and branding on it. If you're looking to prove a physical connection between your team and your brand, company swag is the answer. The best part is that sending a box of company swag is one of the easiest ways to keep remote workers engaged and feeling included from the comfort of their homes.
The trick to providing great swag is to choose products that your team members will love and use regularly. If you're looking for ideas, here are some of the best-ranking employee engagement gifts that are bound to be a hit:
4.
Create a LinkedIn badge that employees can display on their profiles.
LinkedIn badges are digital icons that employees can earn for completing tasks, mastering certain skills, or going above expectations on a specific project. They can be uploaded to LinkedIn and other social media platforms as a visual way to display accomplishments to others online.
To add a badge, have employees add associated media under "accomplishments" in their LinkedIn profile. A "Cheers for Peers" champion badge or a "Certificate of Achievement" badge is a great place to start. Remember to have badges come from your organization's senior leadership team.
5. Celebrate work anniversaries, achievements and promotions.
Highlight milestones, both personal and professional, by giving employees digital celebration cards they can use to recognize peers. Team members can sign and customize these cards with a special message of thanks.
You may also find it helpful to make celebrations even more meaningful with an in-person or virtual recognition ceremony or gathering. Recognition meetings are fun and inspire employees to do their best. Regardless of the method you choose, remember to encourage and empower employees to celebrate each other's everyday wins and major milestones along the way.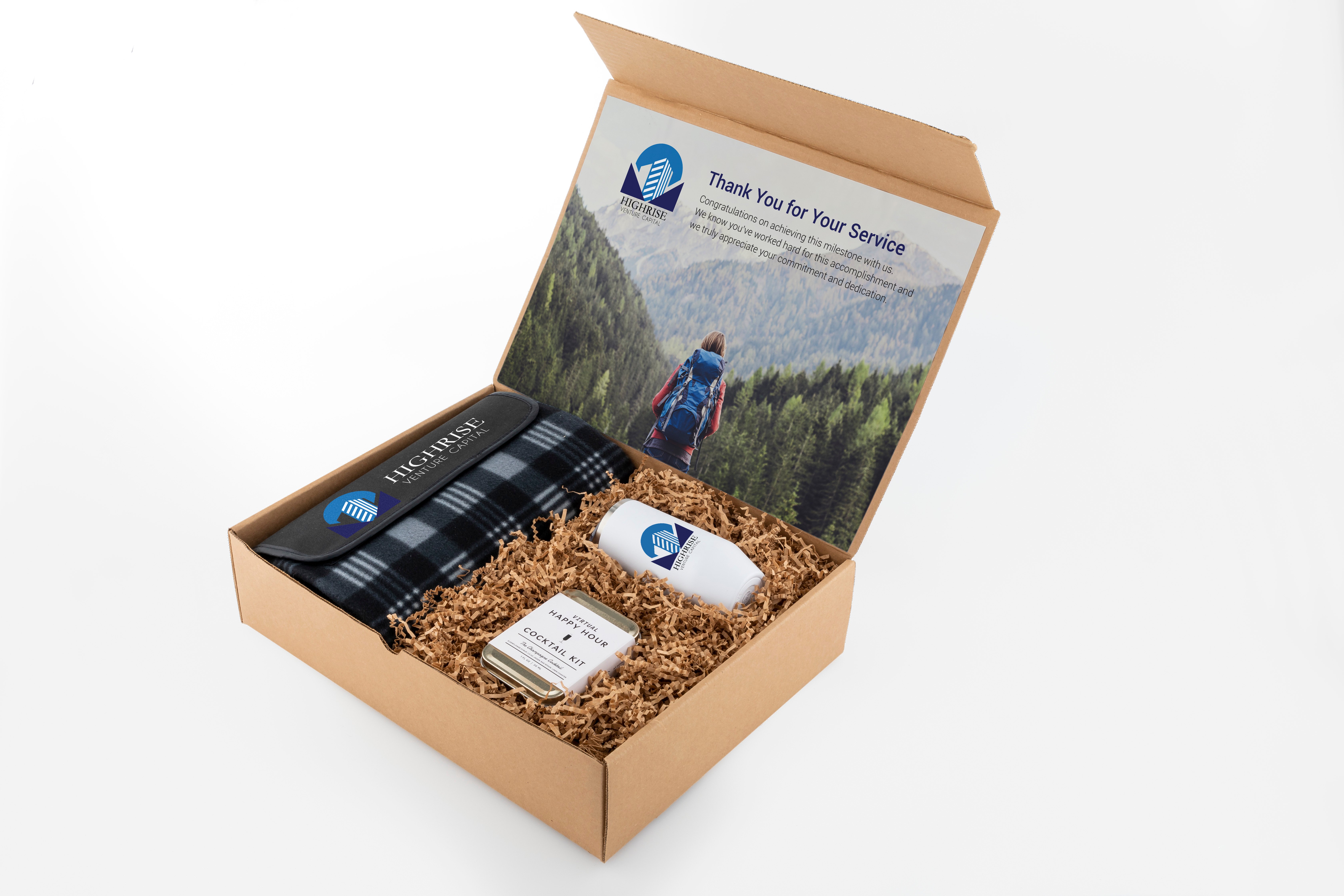 6. Give out awards, certificates, and plaques as physical recognition for a job well done.
Awards ceremonies are the ideal way to make people feel that their work is acknowledged and valued. They're also a smart strategy for showing approval and gratitude to team members for a good job. Give out special awards during the year to make employees know that you're aware of their outstanding accomplishments. Consider a physical recognition item, like an award, certificate, or plaque, that can serve as a meaningful keepsake.
7. Assemble an employee appreciation gift box.
Most people would agree that getting something in the mail is exciting! An employee appreciation gift box is the perfect way to catch employees off-guard at home or in the office and delight them with goodies they'll love. You can include virtually anything in an employee appreciation kit, but if you're looking for a place to start, consider a theme.
For example, a "work from home" box could include items that improve productivity, like a notebook, pen, earbuds, water bottle, and a healthy snack. A "coffee break" box could include a coffee mug, locally roasted coffee, and a Bluetooth speaker to play some relaxing tunes. And lastly, a company-themed box could include fun branded items with your organization's logo.

8. Leverage a token, ticket, or card that can be redeemed for company swag.
A "token" system is one of the fastest and most efficient ways to reward outstanding work throughout the year. When an employee succeeds, they earn a token, ticket or card. Once they've collected enough, they can be exchanged for a reward, like company swag, a professional development course, additional PTO or an employee incentive gift. Read employee incentive gift examples here.
While raises, bonuses, stock options and profit-sharing are a fun perk, many employers also want to reward, thank and praise their employees through thoughtful gifts and experiences. Gifting through a token program is a fun approach to countering disengagement.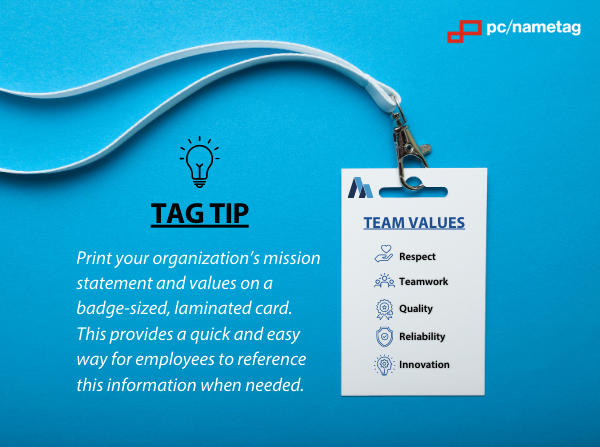 Remember, an employee recognition program is not a one-size-fits-all solution. Ask team members what types of incentives or appreciation strategies would make them feel the most valued. You can do this by emailing out a survey or conducting routine check-ins to ensure that employees continue to feel as empowered as possible. These creative employee recognition ideas are bound to put a smile on your employee's faces.
Human Resources Expert Feature
"In the past, we've provided fun swag to new employees to help them feel more welcome and appreciated on day one. We've also hosted fun celebrations like chili cook-offs, bagel days, taco bars and ice cream socials to bring employees together each month. Lastly, my team has sent out surveys asking employees about their favorite treats, which we can then use throughout the year as a surprise reward for a job well done. Ideas like these help people feel more connected to the organization and each other."

Abby Rein, Human Resources Generalist
Tips on Preventing Employee Disengagement
The best way to combat employee disengagement is to stop it from occurring in the first place. Although this is easier said than done, here are a few examples that can help every industry engage its employees:
Create a recognition culture.
With these staff appreciation ideas and team recognition ideas, never underestimate the power of offering formal and informal recognition. Even the smallest thank-you note or sincere display of gratitude can make an employee's entire day.
Offer Support and Resources.
Empower your team to grow, personally and professionally. Give them the resources they need to advance in their careers and reward them for learning, growing, and improving.
Foster Communication.
Consistently communicate and live your organization's vision, mission, and core values. Show recognition to team members who positively impacted the quality of products, services, or business outcomes during a project.
Ensure recognition programs reflect team culture and promote your values.
Organizations that value work/life balance, for example, can offer health and wellness like gym memberships or on-site yoga during lunch. Organizations that value professional development can offer access to continuing education resources like Udemy, Coursera, and LinkedIn Learning.
Take a diverse

approach to

employee rewards.
Incentives don't just involve money or material goods. While these incentives are great, they do not mean much to people without meaningful recognition behind them. For most people, it's the recognition that's truly appreciated, so diversify the ways you show appreciation.
Establish a culture of accountability.
Managers need to hold their teams accountable for the work they produce for an organization to thrive. Employee dissatisfaction can often stem from people who do not pull their own weight, so consistently conduct check-ins to see where team members can use additional guidance.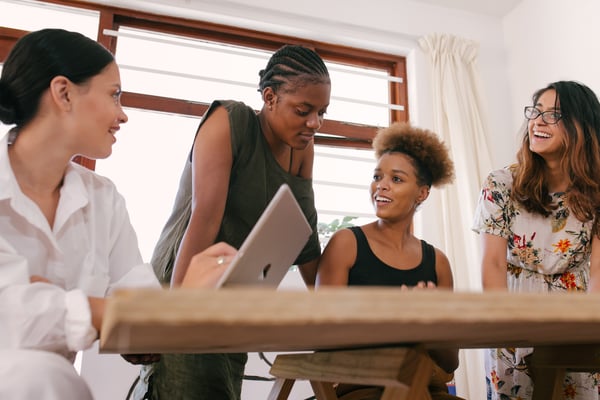 Today's workplace is experiencing a shift. Employee recognition is no longer a "nice thing to have," but a firm "need to have" for employee recruitment and retention. Done well, the right activities and programming can help you boost productivity, increase employee morale and collaboration, and help you retain a successful work culture.
Help Your Team of Employees Achieve Their Best Work
Do you know of other great ways to show appreciation to employees? What is your recognition strategy? What advice can you share to improve employee productivity and happiness? Let us know by leaving a comment below.
READ NEXT: