Recruiting team members. 👋 Implementing software systems. 💻 Developing new products and services. ✨ Planning your department's annual strategy. 📅 No matter where you work or what you do, there will always be projects underway.
Project management is all about getting things done, and behind every project is a manager or leader who ensures its success from inception to completion. Are you someone who enjoys planning, directing, and managing projects? Do you describe yourself as someone with a knack for deadlines and details? If so, you could be a great project manager with the right experience.
If you are looking to get project management experience, read our list of five ways to kickstart your journey and start accomplishing your career goals, this year and beyond.
What is project management experience?
Project management experience involves gaining skills from initiating, planning, executing, monitoring, controlling, and closing out a project. A person can become a project manager in many ways, from studying project management principles in a formal educational program to simply learning on the job through real-life applications.
However, if you have never been formally labeled as a "project manager," it may come as a surprise to learn that you may have project management job experience whether you realize it or not. Consider the following:
Have you ever created a plan, timeline, or budget for a project?
Have you ever identified resources needed to ensure the success of a project?
Have you ever taken the initiative to lead your team through a process?
Have you ever communicated detailed instructions to team members?
Have you ever resolved challenges that arose during the execution of a project?
Have you ever overseen a set of deadlines to ensure a project was completed on time?
Have you ever used project management tools to collect data and manage status reports?
Have you ever devised a plan for the ongoing success of a deliverable?
If you answered "yes" to any of these questions, congratulations! You are already on the path to becoming a solid project leader. Remember, you do not need to have the words "project manager" in your job title to get project management experience. Conducting any of the activities on our list qualifies as project management experience.
Review your past roles and responsibilities to identify the experience you already have in project management, then implement our next five suggestions for getting even more experience under your belt!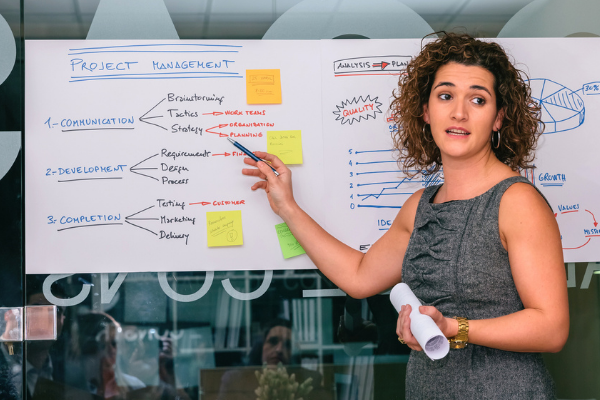 5 Ways to Improve Your Project Leadership Skills
1. Learn the five elements of project management.
Project managers know that overseeing a project is often no easy task. The scale and scope of some projects can make planning and managing feel overwhelming. The five phases of project management come in handy here, as they can be used to divide projects into smaller, more manageable stages with their own goals and deliverables:
Initiation – The project is introduced and the scope is discussed.
Planning – The full scope of the project is fully defined.
Execution – The details are fully outlined in writing and work begins.
Monitoring and Controlling – Progress is tracked, reviewed, and regulated.
Closing – The project leader or client approves and signs off on the project.
Not only can this methodology help make projects easier to control, but it can also help you and your team manage work stress and avoid burnout. Your team members will appreciate having smaller, more attainable goals to accomplish along the way.
2.
Explore the leadership styles in project management.
When you become a project leader, you may adopt a style of leadership that you have experienced from someone else or one you have heard of or read about. If a style seems to work, it may become "your style" or one you tend to stick with. However, there are many distinct types of leadership styles in project management to consider, including the following:
The Visionary Leadership Style:

A visionary leader brings their project vision to life by outlining clear goals, creating a strategic plan to achieve those goals, and equipping their team with the resources they need to be successful.

The Affiliative Leadership Style:

An affiliative leader uses a people-first environment to build emotional bonds among their team members. This style requires great empathy and the ability to build relationships through a range of communication styles.

The Participative Leadership Style:

A participative leader encourages their team to work together to make decisions. This style is also known as democratic leadership, as all team members are encouraged to participate in a project equally.

The Coaching Leadership Style:

A coaching leader creates a culture of high performance on their team through collaboration, empowerment, and fulfillment. This style incorporates coaching mindsets and behaviors to create positive results.

The Pace Setting Leadership Style:

A pacesetting leader creates a fast-paced, high-performance environment that values top results over anything. While this style can work for short-term projects, it should be used sparingly to keep employee engagement high.

The Directive Leadership Style:

A directive leader employs direct communication, corrective feedback, and well-defined expectations to accomplish goals. This leadership strategy is often used when stakes are high, or deadlines are tight.
There's no "right" or "wrong" leadership style when it comes to project management. However, it is important to remember that a good leader can adapt their style depending on the people on their team, or for a specific project type.
3.
Explore project management software options to use.
Because project managers have many crucial details to keep straight, using a written notebook or written to-do list may not always be the best solution for staying organized. A project management software (like Asana, Basecamp or Wrike) takes the organization process online, allowing project managers to collaborate on shared projects and track key details like project names, descriptions, assignees, due dates, attached documentation and deliverables.

Project management tools are all about online workflows, information sharing, and communication. If there is a lack of communication on your team, a harmful domino effect can follow. For example, poor communication can lead to bad task delegation, which can lead to interrupted workflows, poor productivity, and lost profits.

Maximize your team's performance and deliver results that lead to higher profits by choosing a project management system that works best for you and your needs. You might also be interested in looking into an electronic planner like Week Plan, Any.do or Trello.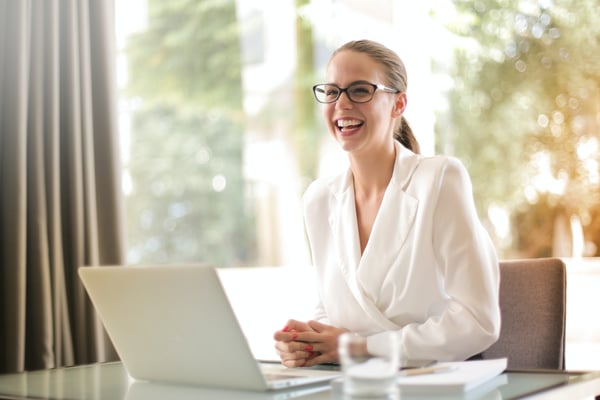 4. Take a project leadership course to earn a certificate.
Whether you are looking to supplement your existing project management skills or learn from the ground up, consider taking a class on a continuing education course website like Udemy, Coursera, or LinkedIn Learning. These websites can help any professional gain valuable knowledge, earn certificates, complete their degree or future-proof their career, either for free or for a fee.
Taking a project management course can help expose you to valuable industry knowledge and experience from the experts. You might also get the opportunity to make connections with other like-minded professionals in your field.
| | |
| --- | --- |
| | Tag Tip 💡: If you are looking for a more in-depth project management program, consider the PMP® Certification by the Project Management Academy. Not only is this certification seen as the "gold standard" in the industry, but it is also incredibly versatile, as the skills you learn can be utilized in any industry. |
5.
Brush up on the five strategies every project manager should know.
Staying organized as a project leader may seem like a big feat to accomplish, but it does not take a ton of time or effort if you are consistent with it. You will be most successful when you take time each day to stay on top of organizing your tasks and decluttering your workplace. The work you put in today will benefit you tomorrow, and you will be less likely to experience work-related stress and burnout while on the job.

To learn unique ways to streamline your work life and productivity, download your free copy of "5 Strategies Every Project Manager Should Know." Inside you will find ways to improve your productivity, as well as a list of tools you can use to become a more organized project manager.


Become a Successful Project Manager for Your Team
Are you ready to implement the strategies from this article at your job? Here are some ideas on getting started in your project management career:
Volunteer to manage small projects for your team or company.
Consider shadowing a project management mentor.
Seek out a project management apprenticeship.
Enroll in a class, course, or project management program.
Join a community or forum to learn from industry leaders.
Not only will you start to gain important project management experience, but you may also find yourself forming the important networks you need to get that project management job experience you are looking for!
Don't forget these must-have office supplies!
Every project manager needs supplies to help them stay organized and on top of their game. Start out with these helpful office supplies that can streamline your work life and improve your team's productivity.
Not seeing what you're looking for? Visit the pc/nametag website to view all the services and supplies we have to offer.