The holidays are the perfect time of year to show your appreciation to those you care about. Say "thank you" this season by surprising your family, friends, employees, or team members with a homemade surprise. This article features ten homemade gift ideas that are affordable and easy to make. Plus, I've noted the ideal craft sticker you'll need for each one. Let's get crafting!
Short on time? Let the pc/nametag team plan, design, pack, and ship custom gift boxes for you—perfect for employee engagement, customer appreciation, surprising prospects, and more!
Creative Craft Ideas to Make as Gifts
1. Assemble cookie mix in a jar.
Homemade sweets are sure to please! "Cookie mix in a jar" is by far one of the easiest ways to give someone the comfort and warmth of a fresh-baked cookie at home whenever they'd like and with minimal baking effort.
Simply layer the dry ingredients of a cookie recipe, like flour, sugar, baking soda, baking powder, salt, and candy toppings. That's it! This gift could not be simpler. Look at your favorite cookie recipe and go from there.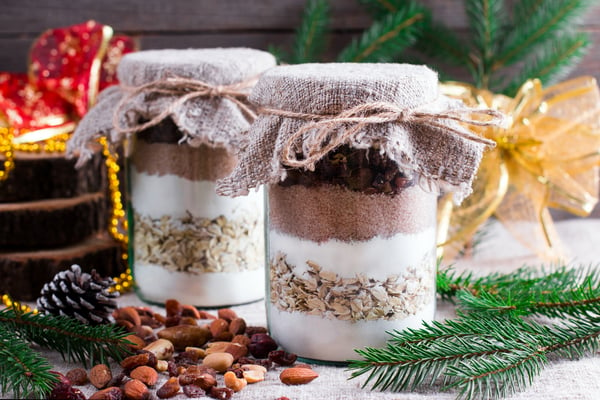 2. Knit a scarf or hat on a circular loom.
You've probably heard of knitting with needles, but have you ever heard of knitting with a circular loom? Not only is it super easy, but it also creates beautiful, one-of-a-kind gifts in a pinch. With a circular loom, anyone can knit — trust me. If I can do it, so can you.
Loom knitting can produce the same types of projects that traditional knitting can but is a great place to start if you're a beginner. Plus, it's a tried-and-true way to fool your grandma into thinking you actually know how to knit. 😉 We promise not to blow your cover.
Photo Credit: Mollie Johanson
3. Create alcohol ink art.
Want to create a unique piece of art in 20 minutes or less? Try your hand at alcohol ink art. Alcohol ink is brightly colored, dye-based paint that's often used to create free-flowing, abstract art. It's hard to mess up, plus you can make it as simple or as complex as you want.
Alcohol ink can be used on a variety of surfaces, but I'd suggest starting with glass. Purchase a picture frame and drip various ink colors onto the glass. Use a straw to "blow" the ink colors around and finish your artwork by running a flame quickly and lightly over the top to dry it.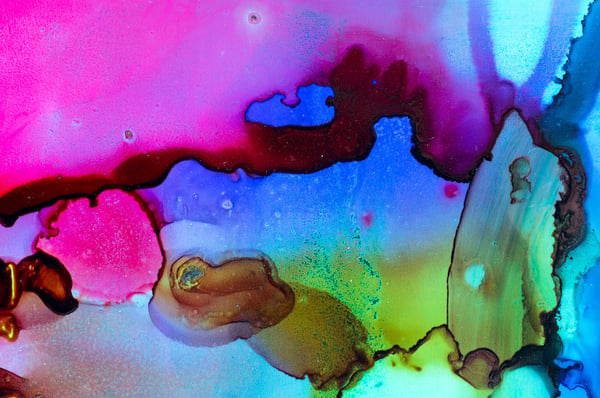 4. Write notes for a "Little Jar of Thanks."
For centuries, handwritten notes have been a go-to way to express gratitude and show you care. They're also a great way to reach out, connect, and recognize someone for the great things they do every day. A "little jar of thanks" is a fresh, creative take on the traditional handwritten card (though you can't go wrong with those either)!
To create a "Little Jar of Thanks," write something uplifting on different strips of colored paper. Roll up each strip, fasten it shut, and drop it into the jar. Finish by decorating the jar, covering it with fabric, or tying it with a ribbon.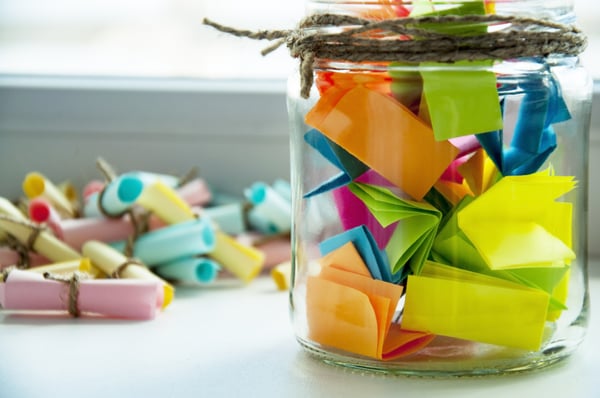 5. Pour your own homemade candles.
Want to know what I love about candles? They're classically beautiful, endlessly customizable, and incredibly easy to make. I'm also convinced that there's really no such thing as having too many candles!
There are countless articles and videos on how to make candles, so don't be afraid to try your hand at making them for the first time. The best part is that you can go wild with different wax colors, wick types, and fragrances. The result is a unique candle your giftee will love.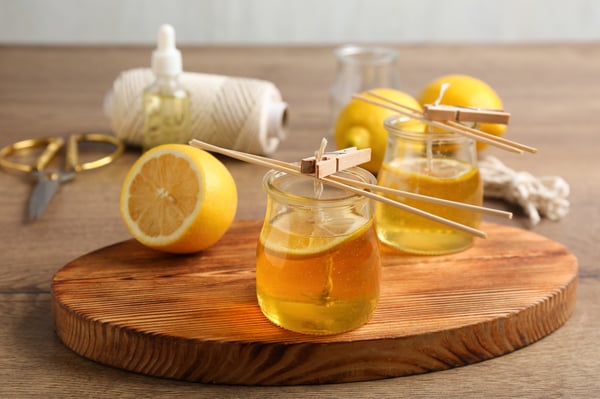 6. Make a DIY marbled mug with nail polish.
Did you know that you can make an awesome-looking "marbled" mug with just a bit of nail polish? Not only is this craft incredibly easy, but it's also quick and affordable to make a bunch of them at once. In fact, you'll only need to spend $2 or less, especially if you already have nail polish at home to use.
All you'll need is a ceramic white coffee mug, nail polish, and a bowl of water that's deep enough to dip the coffee mug in. Shop for these items at your local Dollar Store to keep your costs low.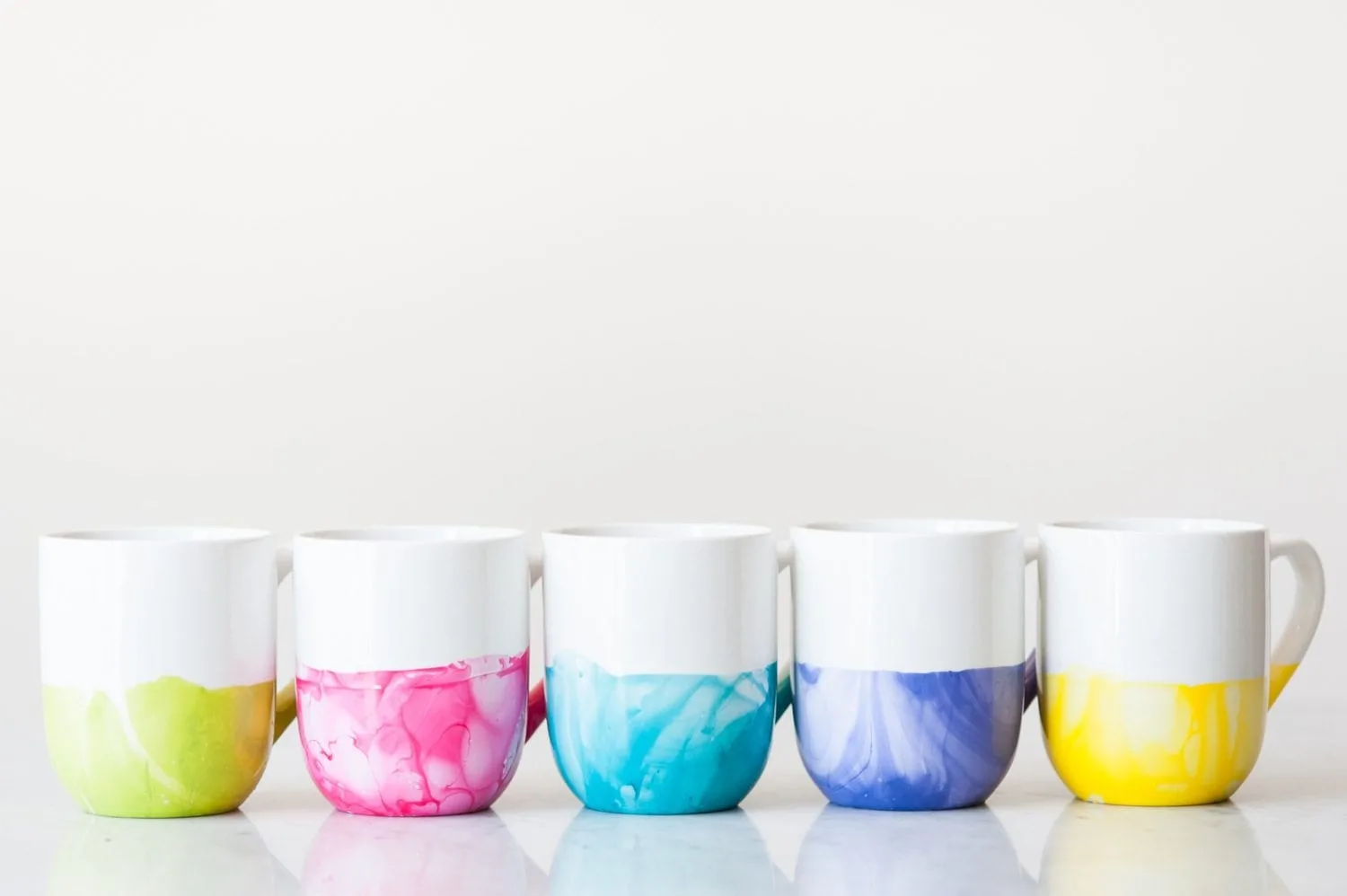 Photo Credit: The Sweetest Occasion
7. Create gemstone soap to add pops of color to their sink.
Have you ever seen handcrafted soap? It's beautiful, and now you can try your hand at soap-making too! Making gemstone soap is as easy as melting and pouring different colored soaps into a mold and using a sharp knife to create your own signature shape.
Despite the number of steps involved, there's no real "right" or "wrong" way to make gemstone soap. It's more about expressing your creativity, so have fun with it. In the end, you'll have a unique work of art that someone can use every day.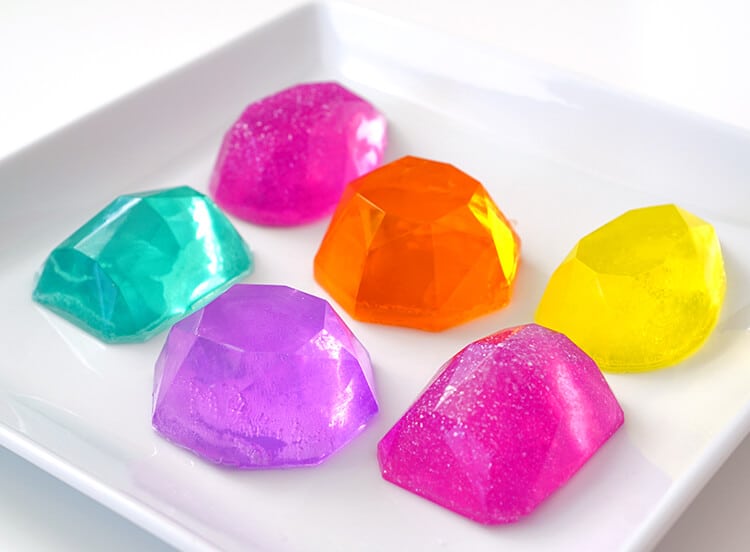 Photo Credit: Happiness is Homemade
8. Design your own DIY terrarium.
Indoor gardening has never been easier! A mini terrarium is a fun, eco-friendly DIY plant gift idea to help your giftee incorporate greenery into their home or office. In addition to being enjoyable to look at and fun to decorate, terrariums are easy to care for.
To make a terrarium, pick up a glass container from a craft store or garden center, gravel, moss, soil, and plants (like an air plant, cacti, or succulents).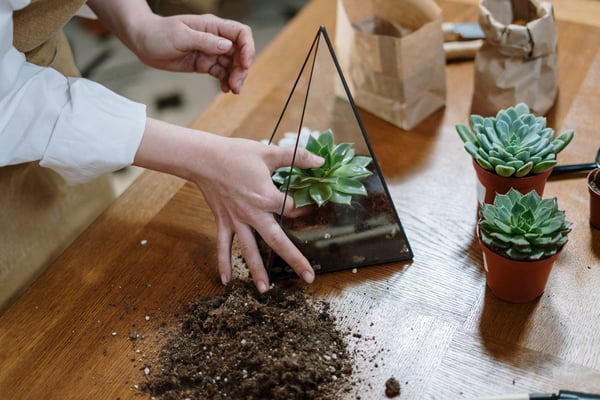 9. Make ceramic coasters for their coffee table.
Everyone needs coasters, so why not make some yourself? Ceramic tile coasters can be easily customized to fit your giftee's personality and taste. They also come in handy for protecting their table or office desk from pesky watermarks.
To make ceramic tile coasters, you'll need Mod Podge, scrapbook paper, and black felt for the bottoms. You might also need scissors, a ruler, a paintbrush, and clear spray paint (or sealer). You can find tiles at your local hardware store.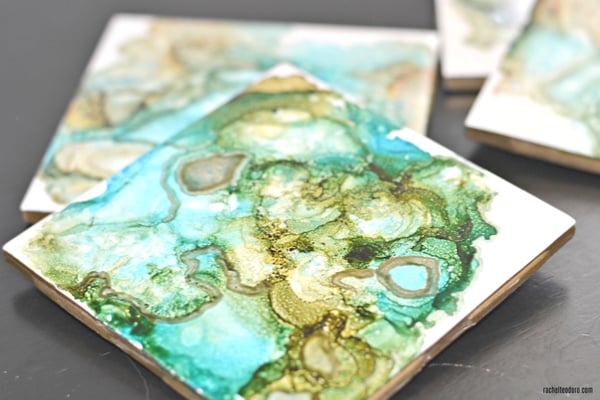 Photo Credit: rachelteodoro.com
10. Cook something delicious and can it!
If you're someone who likes to give gifts you know your giftee will use, you can't go wrong with something savory. Homemade salsa, hot sauce, barbecue, ranch, aioli, teriyaki, and tomato sauce are all great examples of edible gifts your recipient can enjoy with a meal.
There are tons of recipes to peruse on Google if there's a specific type of sauce you're looking to make. If you're looking at a more advanced gift idea, consider canning! Green beans, peppers, pickles, jalapeños, and relish are just a few tasty items to try.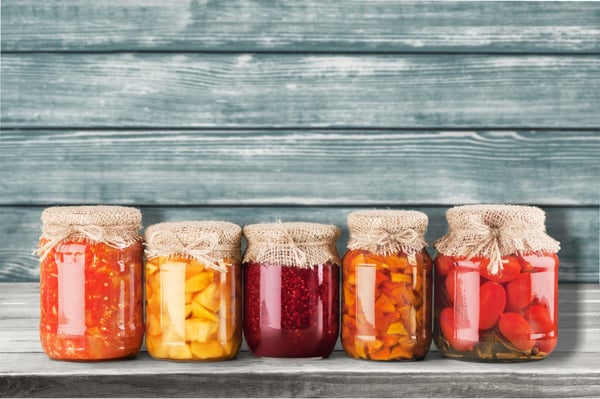 Need Help? Leave the gifting to us! 💖
When it comes to showing your appreciation to others, it's the thought that counts. If you're short on time or need a little help in the "craftiness" department, pc/nametag is here to help.
Check out our selection of pre-assembled holiday gift boxes that can be delivered straight to your recipients' doors or offices. From cookie totes to charcuterie boards, you're sure to find a great option for your recipient here.