Attendee safety. Emergency action planning. Security protocols. Fire and life safety.
If your head is spinning, we understand. As an event planner, we know you have a lot to coordinate when it comes to keeping everyone (and everything) safe at your meetings.
That's why this week, we decided to return to basics and ask five industry experts for their advice on transforming your approach to event safety and security, this year and beyond.
Have a tip to add? Leave a comment at the end of this article!
Event Planners: What tips do you have on hosting safe and secure meetings?
| | |
| --- | --- |
| | "Make fire safety a top priority." |
"Fire safety is a frequently overlooked risk for any event despite having the potential to be a major cause of loss of life, disability, and property loss.
At Aegis Safe, we assist event organizers by reviewing their event sites and plans, then providing recommendations to keep staff and attendees safe. We also rent portable fire safety equipment such as fire extinguishers and fire blankets to event organizers.
To ensure your event is safe from fire, follow these steps:
Contact your local event licensing authority and local fire service for specific requirements. My advice is to contact a fire service company that is experienced in event fire safety. This way you can be assured that professionals are handling your fire safety requirements and that everyone at your event will be suitably protected.
Contact a fire service company that is experienced in event fire safety. Choose a provider that can help with fire safety assessments, fire equipment rental, and evacuation planning.
Carry out a fire risk assessment. Your fire services company can help with this. They will be able to provide advice on what fire equipment is required and where it should be placed to be most effective. They can also help you with fire safety and evacuation planning in case of an emergency.
Knowing how and when to act can help your team make quick, efficient judgments in an emergency. Make sure to incorporate fire safety protocols into your event's Emergency Action Plan."
Randall Williams, Founder of Aegis Safe
| | |
| --- | --- |
| | "Invest in a security company that can provide trained and vetted security personnel." |
"Safety and security are top priorities for event planners. To ensure your meeting is a success, start by creating a list of meeting spaces and event venues with tight security measures and ideal locations for surveillance.
Attendees will appreciate that you have found them a safe place to congregate. They will also find peace of mind when you take the time to share safety guidelines and expectations for the event.
If your event is graced with high-profile attendees, it is important to invest in a security company that can provide trained and vetted security personnel. Professional security companies will secure your location before, during, and after your event to ensure your set-up and execution are flawless."
Amy Shunick, Corporate Financial Controller at Bennett Packing Company (BPKC)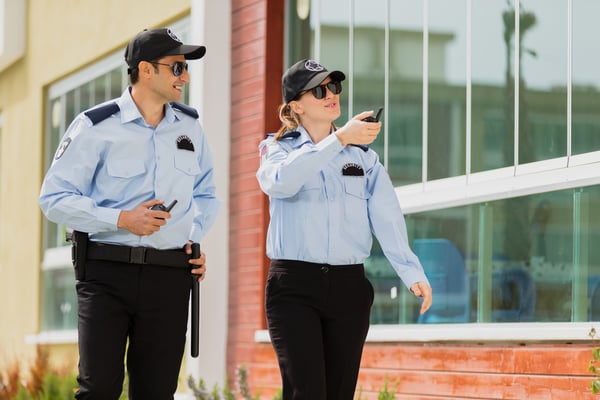 | | |
| --- | --- |
| | "Incorporate a variety of safety and security techniques to protect attendees from harm." |
"There are several common practices that event managers should keep in mind when looking to host a safe and secure event, including the following:
Learn every aspect of the venue.
Conduct a venue safety assessment.
Assess the risk of large-scale attacks.
Implement crowd control measures.
Keep staff and security staff well informed.
Regulate and maintain safe physical distancing.
Ensure all exits and evacuation routes are clear.
My advice is to use a combination of pre-registrations and event badges to increase event security. You want to make sure that everyone at your event is cleared to attend. Badges and IDs are also a great way to add distinctions between attendees, exhibitors, vendors, speakers, VIPs, and others.
Next, make sure that security devices like CCTV cameras are visible to deter any possible troublemakers. Suspicious persons will often check the venue for security cameras and look out for unguarded entrances.
Lastly, review whatever cyber security steps the venue takes to prevent unauthorized access to the Wi-Fi network. Password protect your event's Wi-Fi service and use enterprise-level encryption to keep unwanted parties off the network."
Christian Velitchkov, Co-Founder of Twiz LLC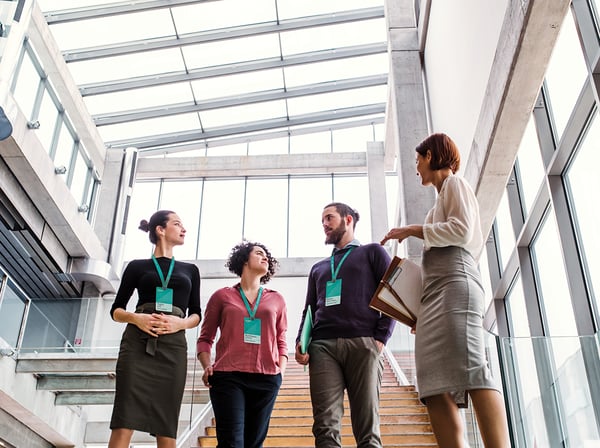 | | |
| --- | --- |
| | "Recognize the many people who play a part in your event's safety strategy." |
"Teams cannot operate alone when it comes to executing a successful event. Instead, they must rely on one another to ensure nothing is missed during the planning process. It does not matter how much time and energy was put into the planning process; all good plans only last until they are executed. Make sure to choose the right people for your event safety planning team, and ensure your plan is flexible and consistent.
My advice on event safety and security is to not forget how many people play a role in hosting a safe meeting. The security guard, the caterer, the custodian, the maintenance team member, the brand ambassador, the temp worker: These are all people who will make or break your event.
Why? These are the people who engage with your attendees the most. These are the people who will test your perimeter, notice a window that's not supposed to be open, spot suspicious activity, and recognize who belongs to the attendance list and who doesn't.
Take the time to show appreciation to these individuals for playing a part in protecting your attendees. No matter how important the CEO is to the event, all it takes is one negative moment to impact your event's success (like a security guard not watching or a brand ambassador who treats someone poorly)."
Dan Clark, CEO of Tellus Management and Consulting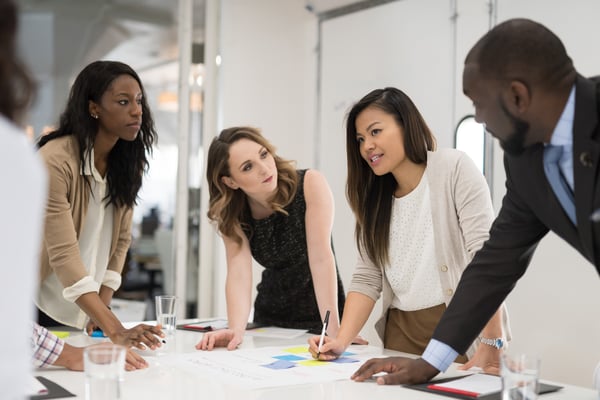 | | |
| --- | --- |
| | "Blend health and safety precautions into the theme of your event." |
"There are many ways to host a safe, comfortable, and relaxed meeting that people will truly enjoy. My recommendation is to host an event that incorporates masks into its theme.
In the past, a mask-themed event may have felt too fairytale-like and excessive, but with health and safety precautions on the rise, this might be the best type of theme we can utilize. Make your event theme as creative as you'd like.
Provide attendees with branded masks that feature custom artwork. This will help your team promote health and safety in an engaging way, especially since it's the main idea of the theme. This tactic can be even more fun nowadays since people really need a break from all the stress they experience in their everyday lives."
Ahmed Mir, Managing Editor and Head of Marketing at Sip Coffee House
The Meeting Planner's Safety and Security Resource Library
Because event safety and security are expensive topics, we've made them easier to learn by breaking them down into several easy-to-read articles. We hope you find the following resource library helpful as you look to plan your next meeting, event, conference, or trade show.
From emergency action planning to health-conscious safe event design, use the following event planning resources to put health, safety, and security at the forefront of your planning process:
Event Safety and Security Resources
Safe Space Design Resources
What are your go-to event planning resources for safety and security? Let us know by leaving a comment below.