Want the inside scoop on safety and security at convention centers? If so, you've come to the right place. This week, the Monona Terrace Community and Convention Center in Madison, Wisconsin gave us their tips and tricks on how to keep events safe, especially for VIPs, celebrities, and high-profile guests. Keep reading to find our Q&A with seasoned venue operations manager, Bryan Cator.
Meet the Venue Operations Manager
| | |
| --- | --- |
| | Since 1998, Bryan Cator has helped manage operations at the Monona Terrace Community and Convention Center. As the Operations Manager, Bryan oversees a variety of business functions including venue security, facility cleaning, meeting set-up and tear-down, guest services, and parking. He is passionate about helping venue staff and clients create safe, secure, and fun events that make an impact. |
Discover the Monona Terrace in Madison, Wisconsin
The Monona Terrace Community and Convention Center is an iconic venue on the shores of Lake Monona in downtown Madison, Wisconsin. Designed by architect Frank Lloyd Wright, this 250,000 square foot venue generates over $33 million in economic impact for the community. The mission of the Monona Terrace is to deliver an exceptional and inspirational experience to the ~390,000 people who use the facility each year.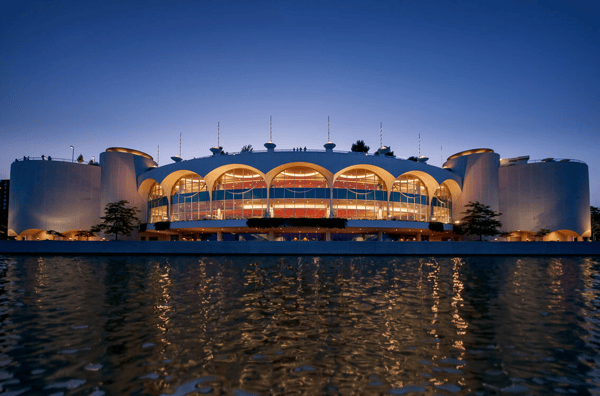 Photo Source: Monona Terrace Community and Convention Center
pc/nametag: "Bryan, what led you to an operations career in the events industry?"
Cator: "I actually started my career by pursuing a degree in Criminal Justice. My dad is a retired detective for the Madison Police Department and I wanted to follow in his footsteps. I earned my associate degree from Madison Area Technical College (MATC) before I was eventually hired full-time at the Monona Terrace.
I started at Monona Terrace only six months after the building opened back in 1997. At the time, I knew very little about building operations; in fact, very few people did since we were all so new. Thankfully, our original crew worked together to develop a lot of the high standards we still use today."
PCN: "What do you enjoy most about working in convention center operations?"
Cator: "There are so many great parts about my job, but one thing I really enjoy is having the opportunity to meet a variety of clients and create very event-specific security plans for high-profile guests. I've been fortunate to meet many celebrities and dignitaries over the years. The events that take the most planning are usually political rallies. I have been involved in planning building security for Hillary Clinton, Barack Obama, and Joe Biden.

In 2001, the Monona Terrace hosted the United States Conference of Mayors. That was probably the largest security event I have ever been involved with. Tom Ridge, the first Director of Homeland Security, was one of the keynote speakers here after 9/11. There were at least ten law enforcement agencies involved with the planning. We had a vulnerability assessment done on the facility to see if there were any weaknesses that needed to be addressed."
PCN: "Do you have a favorite celebrity you have met over the years?"
Cator: "One of my favorite people I have ever met was the Dalai Lama. I walked him into the building and he didn't say a word. But he held my hand in the elevator on the way up, which was really special."
PCN: "How do you prepare for high-profile event guests like the President, Vice President, and others?"
Cator: "Safety and security are top priorities at the Monona Terrace. Typically, our Sales and Event Services team will let me know if there is a high-profile event with special security needs. I will usually reach out to local law enforcement and give them a heads up and possibly set up a meeting if necessary. We will usually have several detailed walk-throughs.

Event venues need to maintain a good working relationship with their local, state, and federal law enforcement agencies. If you don't know who your contact is for a certain agency, set up an introductory meeting. Having that close connection really helps if we ever need anything. They are just a phone call away."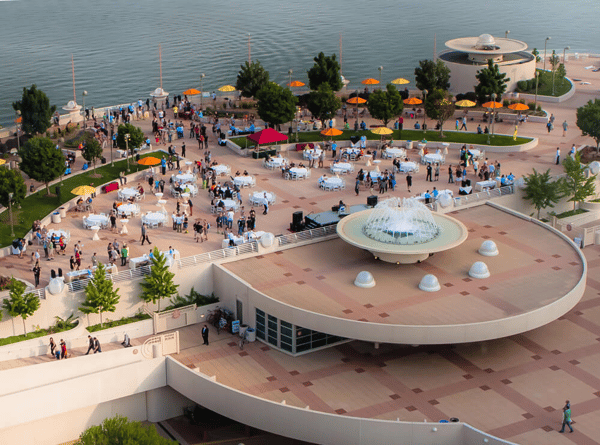 Photo Source: Monona Terrace Community and Convention Center
PCN: "In addition to police, what other law enforcement agencies do you work with for VIP event security?"
Cator: "Depending on the nature of the event, I do work with several other agencies during the event safety and security planning process. For example, when we hosted Joe Biden (who was Vice President at the time), the Secret Service, TSA with metal detectors, State Patrol, Department of Justice, Dane County Sheriff K-9 Unit, University and Capitol Police were all heavily involved.
We conducted several walk-throughs of the venue prior to the event to ensure the facility was secure. Background checks were completed on all employees that were required to be in the facility during the event. The day Biden visited, they had to close down every street and intersection all the way from the airport to the Monona Terrace."
PCN: "How are dignitaries escorted to and protected at the Monona Terrace?"
Cator: "Our team makes a detailed plan from the moment the person arrives until the second they leave. One important detail we manage is the guests' arrival at Monona Terrace. Our convention center gives us many options to move dignitaries around the facility through back-of-house areas without being seen by the public. These back-of-house areas are used to stage security and vehicles for ingress and egress."
PCN: "What safety and security measures do you follow to protect high-profile guests in an emergency?"
Cator: "It's always a good idea for event venues and convention centers to have a 'Plan A' and 'Plan B.' For instance, we always check emergency stairwells and discuss safe rooms to use in an emergency.
Remember, always consider your worst-case scenario if things go bad. Thankfully, a dangerous situation like this has never happened at the Monona Terrace. High-profile events will usually ask if I can walk with them in case of an emergency or if they need last-minute access to another part of the facility."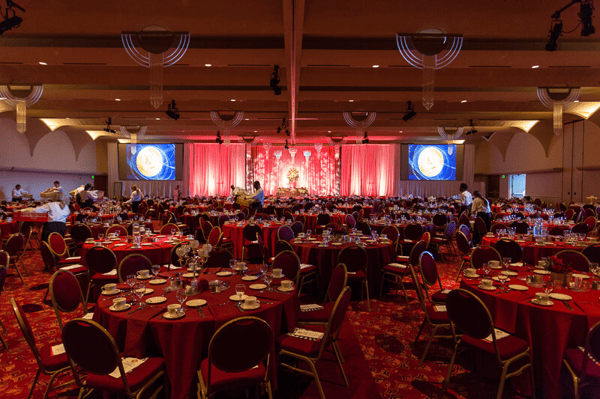 Photo Source: Monona Terrace Community and Convention Center
PCN: "What do you consider to be the hardest part of your job?"
Cator: "You have to learn to expect the unexpected. For example, one time when we were hosting Tom Ridge, our freight elevator broke down. We had to escort him back using a different route than we had planned.

Another time, Hillary Clinton was on her way to speak at the Monona Terrace and she got stuck in a snowstorm in Appleton, Wisconsin. Everything had to be canceled and moved to the next day, including all the different law enforcement agencies' assistance and planning. Everything had to be rescheduled, but it ended up working out.

Stuff like that happens. It may not be an emergency, but you have to think on your toes to make the experience as smooth as possible for VIPs and guests. My greatest advice is to keep planning fluid and always be flexible."
PCN: "Do you have a favorite memory from your job?"
Cator: "Recently, we hosted the presidential vote recount during the COVID-19 pandemic, which was a big deal. That was back in November of 2020 when there was nothing as far as vaccines, but the recount had to happen no matter what. We staffed accordingly and did everything in our power to make sure the experience was safe.

I think this gathering was one of our biggest accomplishments of 2020. Our GBAC STAR accreditation really came in handy then, as we were in the process of achieving it. We also worked very closely with Health Department and did several walk-through meetings on what works and what needed to be changed during and after the event. We successfully held our first safe large event during COVID-19."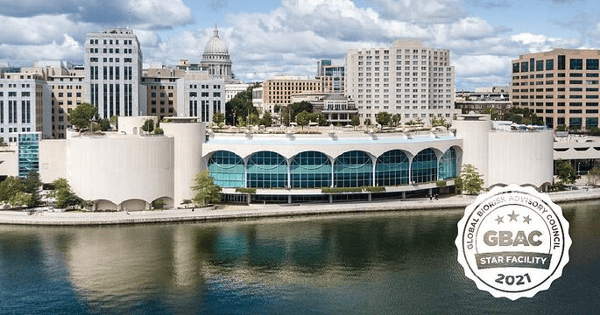 PCN: "What is your best advice for other event venue operations managers dealing with COVID-19?"
Cator: "Put together a Recovery Task Force team. This allows your staff to work together to create all the venue policies needed for COVID-19 and emergency action planning.

Elect someone from a middle-management position from every department to serve on the team. Next, put yourself in the shoes of your frontline employees. You're asking them to enforce your policies, so be realistic, create guidelines, and ensure everyone feels comfortable handling any situation that may arise. These situations aren't always easy, so support your team and employees, and make sure to get feedback on how they feel you can improve."
PCN: "Lastly, what educational resources would you recommend to other convention center operations managers?"
Cator: "I would suggest joining the International Association of Venue Managers (IAVM). They have a general forum for staff members of performing arts centers, arenas, convention centers, and other venues. People can ask questions, create discussions and get ideas for their own venues. Try making a post about a challenge you are having, or ask for examples of a policy you are looking to negotiate.

Information-sharing and networking are powerful in our industry. Join IAVM if you are looking for educational resources on running a building, as well as managing the different departments within it (I.e., Sales, Finance, Booking, Box Office Management, Event Coordination, A/V, etc.)"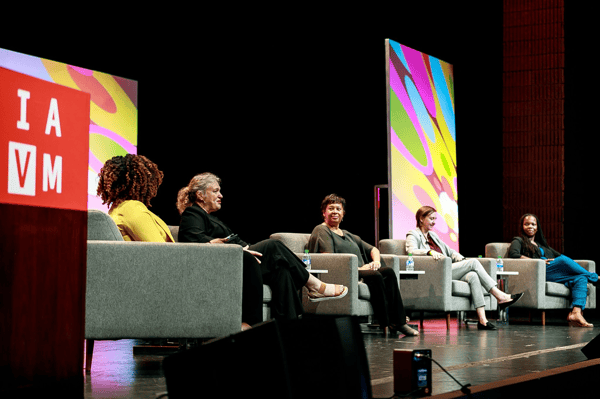 The International Association of Venue Managers hosts VenueConnect, an Annual Conference and Trade Show.


Host Your Exclusive Event at the Monona Terrace
No matter the size of your event, Monona Terrace offers a variety of versatile spaces in the heart of one of the Midwest's most vibrant cities. Each level of the convention center is made of multiple meeting places to meet your event's needs. From formal board rooms to a 37,000 square foot exhibition hall to a stunning rooftop terrace, there is a space for everyone at the Monona Terrace.
For more information, reach out for a virtual tour or come in to tour the facility in person.
Shop Event Supplies for Convention Planners
Working with a partner like pc/nametag is a great way to take the guesswork out of meeting and event planning. Our team is here to provide the products you need to host an event that keeps people safe, secure and creates an impression, including the following:
Want even more ideas? Head to pc/nametag's Live Event Planning page to get inspired.