Reader's Note: The following guest post is provided by Jenny Chang, an industry leader in experiential event planning. pc/nametag would like to thank Jenny for her contribution to the Tag Talk blog.

Meet the Author
| | |
| --- | --- |
| | As a business owner, event planner, and social media guru, Jenny Chang provides the insight and guidance people need to host successful events. Her experiential production company, ROCKDIMENSION, was founded to disrupt the wedding and experiential industry, build an army of fabulous event planners, and change the world—one celebration at a time. |
So, you're planning an event. Between choosing the venue, selecting speakers, creating an agenda, and designing an event marketing plan, your team has a lot to consider! One of the most important details, however, is how you plan to fund your event.
Many organizations, especially non-profits and smaller organizations, need a little help with defraying costs. Leveraging event sponsors is a great financing option, no matter the size of your event. Keep reading to find my insight into how using sponsors and donors can add value to your event while also offsetting costs and improving your event's reputation.
What is an event sponsor?
An event sponsor is an individual or organization that supports an event, usually through funds or resources, in exchange for something of value. For example, event organizers may offer perks such as discounted event tickets, speaking opportunities, access to attendee data, or increased brand exposure to draw in sponsors. They can even offer the opportunity for sponsors to name or create an awards category related to their brand if the event features an awards ceremony.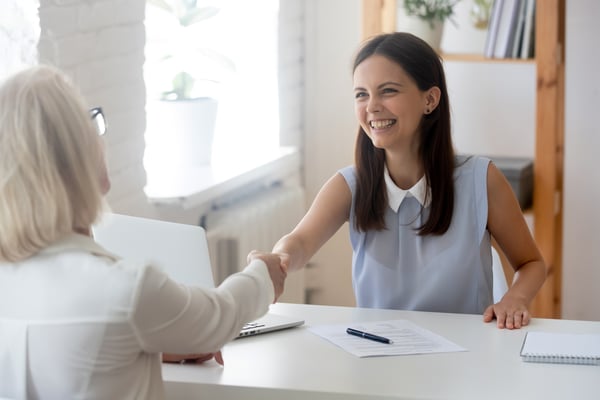 Why Sponsors and Donors Matter to Your Event Strategy
There's no denying that running an event can get expensive. Ticket sales alone rarely cover the costs of an event, so what can planners do to bounce back? Securing sponsors and donors is a great place to start.
Event sponsorships are at the core of brand alliance and reputation success. Not only can event sponsors help you offset costs, but they can also help you gain relatable brands to promote your organization's mission, values, and/or brand image.
Whether you feature a fashion debut, an app launch, or the rapper at Drake's birthday bash, always remember that sponsorships do exist with reps always out looking for that next 'best' event to promote themselves at.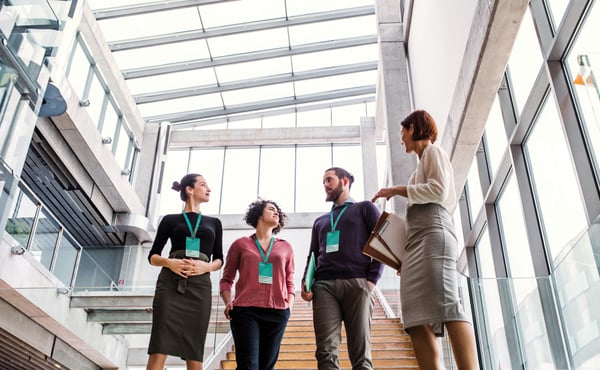 Sponsorship Benefits: Use These to Get them on the Hook
As the founder of ROCKDIMENSION, I have worked with dozens of sponsor partners to help make an event flawless. With that being said, it's important to consider several factors when determining a list of benefits to share with potential sponsors:

1. They'll gain exposure through event press.

Most often at corporate and startup events, the client may invite media from relevant publications such as local TV and radio stations, daily newspapers, and magazines. This is an extremely attractive benefit to present to potential event sponsors, as they will receive publication exposure from sponsoring their services at no additional cost.

2. They'll be featured in high-quality content.

Pitch to your sponsors that the event will be shot with high-quality content creation, including on-site photographers and videographers. This entices sponsors to participate, as they'll have the opportunity to build on their portfolios for future company marketing purposes.

3. They'll boost their brand reputation.

Top event planning firms like ROCKDIMENSIONS can submit and publish the event to the most reputable publication outlets. Publication exposure allows for a significant increase in traffic and offers new and unique clients to the involved sponsors. In addition, all sponsors and vendors will be listed within the submission to the publications, along with multiple social media accounts and represented on the landing page of the event.

4. They'll expand their social media reach.

Almost all events will provide social media exposure opportunities which are virtually no-effort marketing for the sponsor. So, feel confident to pitch this no-brainer marketing effort to sponsors, and they'll see the value for themselves. Whether it's Instagram, Facebook, Twitter, TikTok or another platform, the potential to reach tens of thousands of followers through visual posts can greatly drive brand recognition.

5. They'll be able to collaborate with a non-profit.

A gentle tip for a successful sponsored event is to attach a non-profit organization to the objective. Everyone loves to give back to their community and raise awareness for an important cause. Linking a 'cause' to the event's mission will reassure every sponsor and/or investor that they made the right decision to put their dollars where it will make a difference for good.
5 Strategies for Finding Event Sponsors and Impressing Them
Want to attract and retain event sponsors for any upcoming event? Here are my top five tips to create an event worth marketing to sponsors.
1. Evaluate your event's mission.
First, evaluate the purpose of your brand and the mission of the event. Once you see this, connect that mission towards the sponsors that align. This will help to give background and a mutual attraction to potential sponsors when you reach out to them.
2. Determine the benefits of a partnership.
Know which benefits are applicable to the specific event and develop how you will communicate this to a potential sponsor. Certain benefits, such as partnering with an event planning company, can be attractive for future referrals/opportunities.
3. Develop the perfect email.
There is power in well-written messaging when it's delivered to the right people at the right time. Create a tailored email just for sponsors that notes your event's mission and vision, as well as describes the type of event and sponsorship benefits. Ensure your pitch is clear and precise in the initial email.
4. Motivate a phone call.
Increase your chances of success by setting up a phone call to discuss the benefits of the sponsored event. This is also an opportunity to provide more specifics about what services are specifically needed from the vendor for the event. Be sure to emphasize the opportunity offered as a sponsor for the event and end on a positive note.
5. Follow up, follow up, follow up.
Whether it's to get that initial phone call set up or post-phone call, be sure to diligently follow up with the potential sponsor. Tune in via email to hear their "thoughts on the opportunity" every few days, and follow up with phone calls if necessary.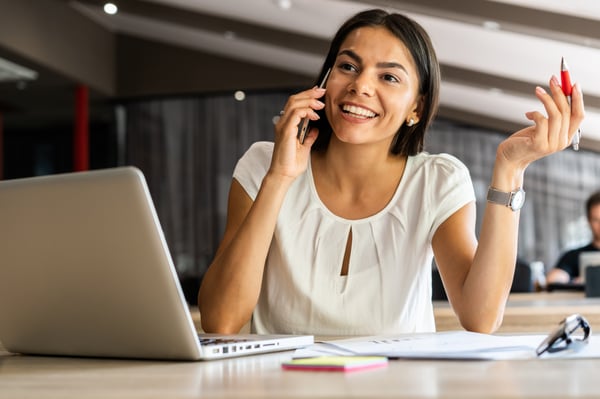 Is Sponsorship Right for Your Event?
When it comes to sourcing sponsorships for your upcoming event, it's critical to see the value of who's requesting it: You. Remember the value that your brand brings to the experience. In other words, don't ask for sponsorship in hopes that the other person will take the opportunity.
Instead, take hold and present the opportunity to your chosen sponsors, and give them that once-in-a-lifetime chance to build a relationship with you and your brand's mission. A successful partnership entails a sponsor promoting the awareness of their event while you promote the awareness of their product.
Partner with ROCKDIMENSION 🤘
While the advantages and incentives of sponsorships vary from event to event, the consistent benefit that sponsors will gain from a well-produced event marketing strategy is key to both of your successes. An example of ROCKDIMENSION strategies are outlined below:
Referral partnership with ROCKDIMENSION and Jenny Chang

Referral partnership with the venue and other sponsors associated

Referral partnership with corporate/branding client

Publication opportunities

Cross-marketing opportunities

New portfolio content

The attraction of new client market

Exposure to charitable opportunities
Visit our website to learn more about our offerings. Wherever your experiences are, ROCKDIMENSION will be there. ROCKDIMENSION aims to break the boundaries of the experiential events sphere and revolutionize the industry through an all-inclusive and diverse service.
Resources for Developing an Event Marketing Plan
When speaking with potential sponsors, remember to place an emphasis on the
partnership opportunities
you can offer.
When you take the time to prove the value your event can offer, sponsorships are sure to follow.
Finding sponsors doesn't have to be a hurdle. Start by seeking partnerships with local organizations, then expand your reach to organizations that share a similar mission to your event.
For more event marketing advice, check out pc/nametag's guide on 10 Tips for Creating an Event Marketing Plan that Rocks or contact the pc/nametag team to learn how to build memorable and meaningful connections with attendees through customizable meeting products for your business or organization.
READ NEXT: