Every June, millions of people around the world celebrate Pride Month, a time of year to honor the importance of the Lesbian, Gay, Bisexual, Transgender, Queer, Intersex, and Asexual (LGBTQIA+) community. 🏳️‍🌈 However, celebrating diversity shouldn't stop after June; it should be a year-round goal for every event professional.
How can conferences be more inclusive to the queer community? What steps can event professionals take to be more conscientious and welcoming? Support diversity, equity, and inclusion by reading seven of our favorite ways to make conferences more welcoming and inclusive to everyone, especially people from the LGBTQ+ community.
Why do LGBT-friendly events matter?
If you organize events, you know that creating safe, open, and inviting experiences is a must. Every attendee deserves to feel welcome, and an event cannot truly be successful until every person there feels they belong.
Diverse representation matters in the events industry. If you are wondering how to make events inclusive, hosting LGBTQ+ friendly meetings is a big piece of the puzzle. Every conference should be LGBTQ-friendly, even if it isn't exclusively for an LGBTQ+ organization or centered around an LGBTQ+ topic.
Want specific ways to build event experiences that promote confidence, invite different perspectives, and help every person have fun? We will cover this and more in our next section. Before we begin, watch a video from Janet Sperstad, a CMP Fellow and member of the LGBTQ+ community, on how to champion acceptance through inclusive event experiences:
How to Make Events LGBTQ Friendly
1. Partner with gay-friendly travel destinations, cities, and event venues.
Choosing the right event location and venue is a key part of hosting a successful event. Show your support for the LGBTQ+ community by choosing a city that enforces gay-friendly laws, legislation, and policies, so they feel comfortable traveling to your event. Need examples? LGBTQ+ friendly event destinations include, but aren't limited to, the following:
Most Gay-Friendly Cities for Events in the U.S.
Austin, Texas
Boston, Massachusetts
Chicago, Illinois
Denver, Colorado
Key West, Florida
Las Vegas, Nevada
Los Angeles, California
Madison, Wisconsin
Miami Beach, Florida
Minneapolis, Minnesota
Nashville, Tennessee

New Orleans, Louisiana
New York City, New York
Orlando, Florida
Palm Springs, California
Philadelphia, Pennsylvania
Portland, Oregon
San Diego, California
San Fransisco, California
Seattle, Washington
Washington D.C., District of Columbia
West Palm Beach, Florida
If you don't see your conference destination on this list, no worries. You can still learn more about the laws and policies that affect the LGBTQ+ community in each state.
Read the State Equality Index by the Human Rights Campaign, a resource that rates all 50 states plus Washington D.C. in six areas of law. You can also view if a state is (1) "Working Toward Innovative Equality," (2) "Solidifying Equality," (3) "Building Equality," or has a (4) "High Priority to Achieve Basic Equality."
TAG TIP 📲: Check your state's scorecard by texting "SEI" to 472472 on your mobile device.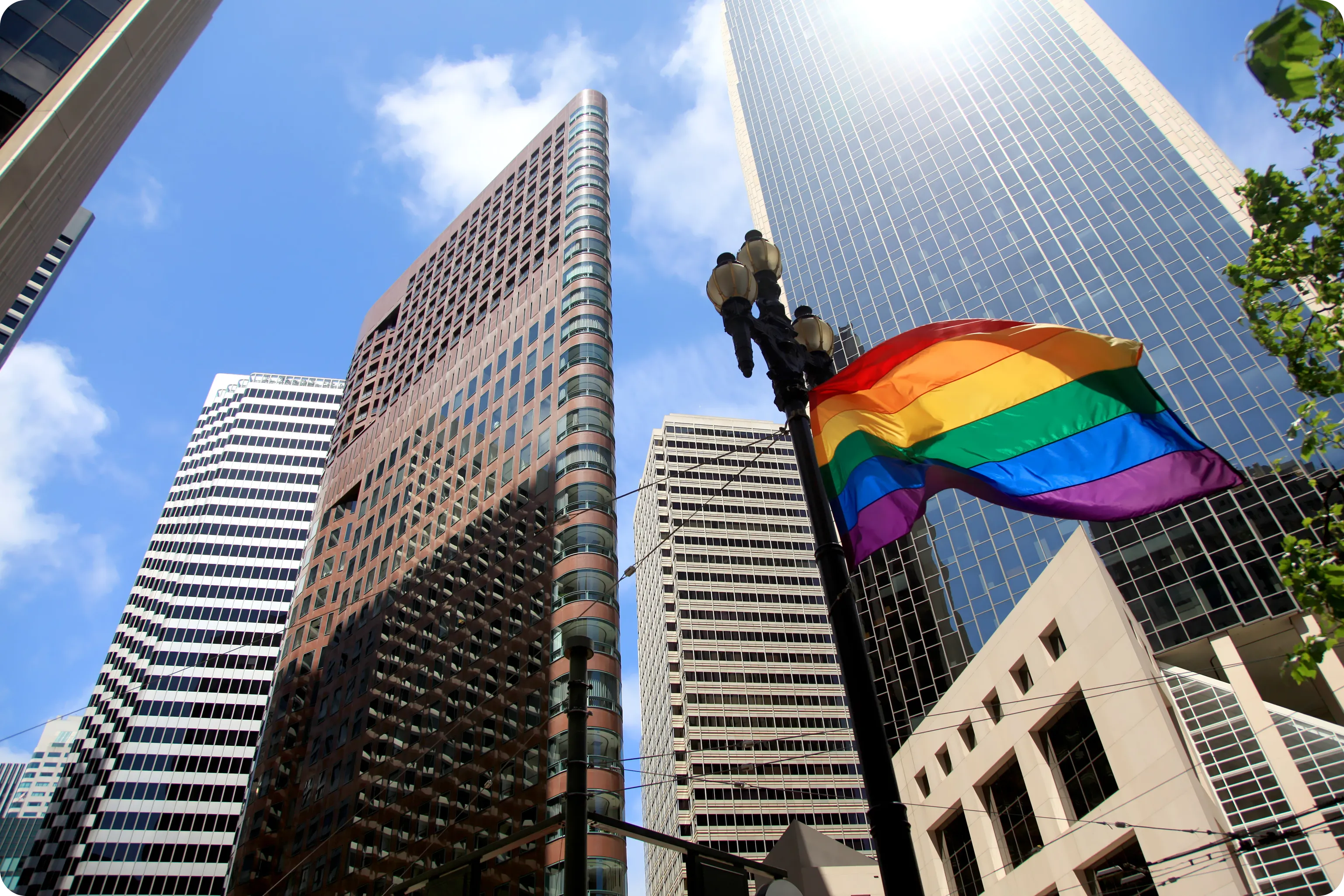 2. Use inclusive event marketing and messaging.
Event managers have a not-so-secret weapon at their disposal: Event Marketing. The right event marketing plan can help your organization earn the trust and commitment of people within the LGBTQ+ community so they feel comfortable spending their money to attend your event.
First, create a statement about non-discrimination. For example: "Our organization is dedicated to creating a culture of inclusion for every attendee, regardless of age, race, religion, gender identity, sexual orientation, disability or spiritual belief."
Second, establish a zero-tolerance policy for biased or hateful language at your events. For example: "Please note, any homophobic, racist, sexist, or otherwise biased language will not be tolerated. Any attendee who uses such language will be immediately removed from the event." Publicize your diversity policy on your event's website, on its social media pages, and on-site during the event.
3. Foster inclusivity during the event registration process.
The event registration process is often one of the first points of contact attendees have with your event. Set the right tone for your event by making sure every person feels included, starting with your registration form. Always use gender-inclusive language in your writing, then include a non-discrimination and anti-harassment policy that must be agreed to upon registering for the event.
If it is necessary to ask participants for their gender, include "male," "female," "non-binary," "other," and "prefer not to say" as options. This language is welcoming to transgender people, gender fluid people, and anyone else who does not identify with the traditional male or female gender labels.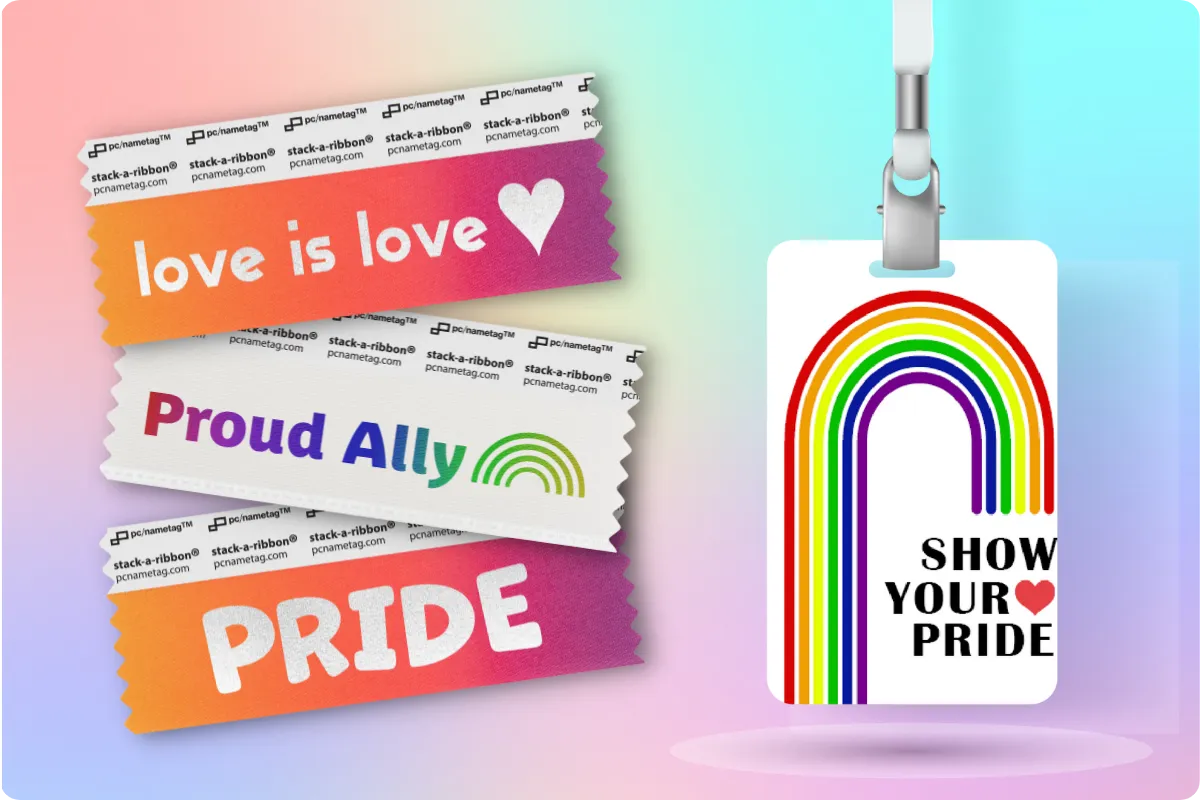 Show your #PRIDE and create ribbons like these with pc/nametag's badge ribbon customizer tool.
4. Partner with LGBTQ+ event sponsors and LGBTQ+ ally organizations.
As an event professional, you have access to a full slate of marketing and branding opportunities that can make your conference successful. Be intentional with the sponsors you work with to ensure they align with your organization's values.
Show your support by partnering with sponsors who are owned by members of the LGBTQ+ community, support the LGBTQ+ community, or are members of an LGBTQ+-friendly organization, like the LGBT Meeting Professionals Association.
Attendees will take note that the companies who back your event also demonstrate commitment to equality. Want six tips for securing mutually beneficial sponsorship opportunities with event exhibitors, sponsors, and donors? Get started by reading our write-up on securing event sponsors and donors.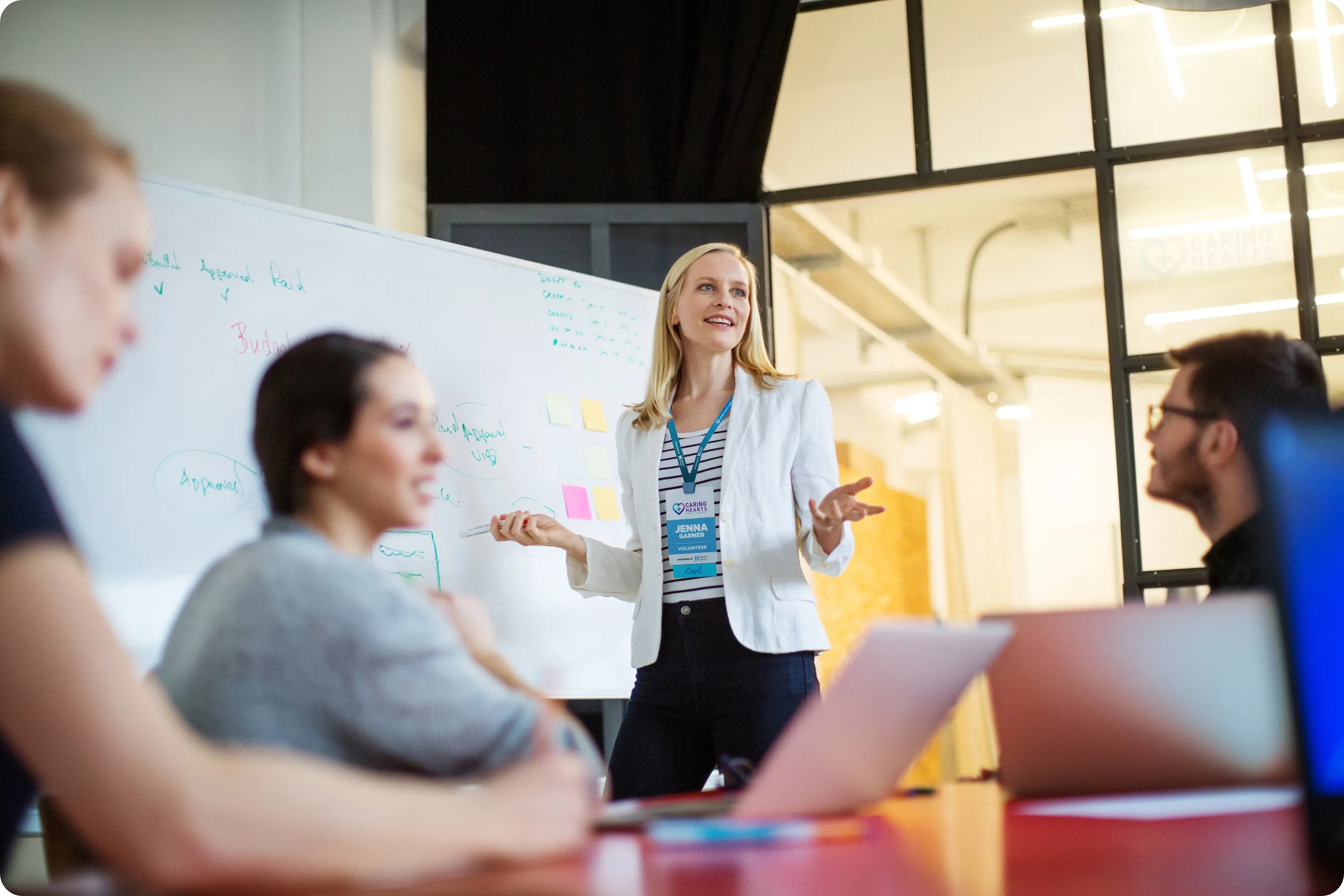 5. Incorporate LGBTQ+ topics into programming.
Today, there is an increasing demand for presenters who reflect the diversity of an event's audience. In other words, your audience will struggle to identify with your programming if they do not see accurate representation. Whether it's through your agenda, event registration mailers, marketing collateral, or speaker line-up, LGBTQ+ community members deserve to be seen, heard, and supported.
There are several ways to encourage representation of the LGBTQ+ community at events. First, hire queer professionals and influencers for your keynote speakers or breakout session presenters. Hearing insight from an LGBTQ+-identified speaker is empowering, even if they do not expressly cover an LGBTQ+ topic.
Next, repeat your event's acceptance policy during your introductory presentation. This will help set the precedent for an event that embraces openness, diversity, and inclusion of everyone in attendance.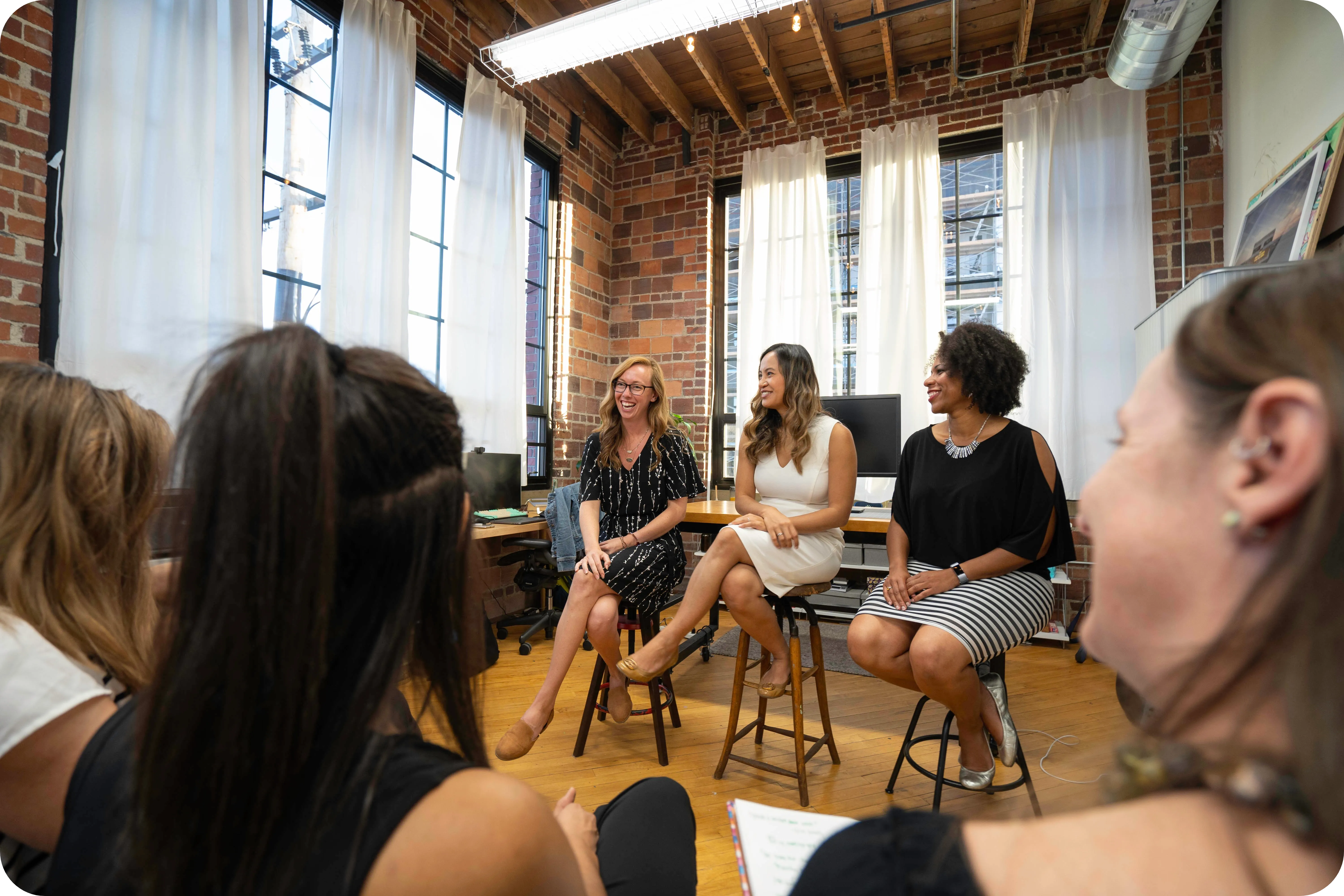 6. Use pronoun name tags, badges, stickers, or ribbons to express identity.
Pronouns refer to someone in place of their name or in the third person. For example, pronouns include he/him, she/hers, and they/them, though it is up to an individual to decide which pronouns work best.
Part of being an ally is not making assumptions about a person's identity or pronouns based on their appearance or name. There are ways to share personal pronouns at an event, including the following:

1. Provide pronoun badge ribbons for attendees to wear.

The Pronoun Badge Ribbon Pack is the perfect example of inclusive ribbons that can attach to a person's badge in seconds. You'll be covered with 100 stackable badge ribbons that provide a proper introduction and the ability to visually communicate pronouns.

2. Print pronouns on name tag holders.

The Color Bar Vinyl Name Tag Holder is a bright, colorful option for printing attendee pronouns directly on their name tag holders. Ask attendees for their pronouns in your event registration form, then print them on holders. Provide an option to opt out if attendees do not wish to share their pronouns.

3. Order customized pronoun stickers.

Everyone loves stickers! These 2" customizable stickers can feature a simple, one-color imprint, while these 3" customizable stickers can feature a bold, full-color imprint. Use these to highlight pronouns, your event name, logo, or event theme on hundreds of items from envelopes to registration items, folders or gift bags.
Using a person's correct pronouns is a surefire way to create a more inclusive environment, no matter what a person's identity is. Reach out to the pc/nametag team for creative ways to foster inclusivity through badges, lanyards, and other registration supplies. We are here to help!
7. Host an LGBTQ+ friendly networking mixer.
Networking activities are a must for hyping up event attendees and getting them excited to participate in upcoming activities. Social activities can also help first-year attendees feel welcome and comfortable, while also giving them a taste of what they can expect from your event.
Host a networking mixer that fosters inclusivity. While the mixer doesn't need to exclusively target LGBTQ+ attendees, it can still promote diversity and inclusion. For instance, put together a playlist that includes queer artists, hire LGBTQ-owned event vendors, or provide volunteerism opportunities with an LGBTQ+ organization.
More LGBTQ+ Resources for Event Planners
Hungry for more ways to be an event professional and LGBTQ+ ally? Explore five great resources that will help you discover even more strategies to get ahead with DE&I at events:
1. Join the LGBT Meeting Professionals Association.
The LGBT Meeting Professionals Association is free to join. You will get weekly insider insights, access to a member portal and directory, exclusive admission to events, discounted fees to industry conventions, supplier offers, and more!
2. Join an LGBT professional network.
OutProfessionals is just one example of a non-profit organization that promotes networking among LGBTQ+ organizations and their allies in the United States. Join this growing community of city chapters that host events that benefit LGBTQ+ professionals.
3. Read LGBTQIA+ industry research.
Community Marketing & Insights (CMI) has lead LGBTQ+ research since 1992. Explore their website for research, insights, strategies, and tactics to help your organization make educated decisions.
4. Explore the Human Rights Campaign website.
The Human Rights Campaign (HRC) has spent 40 years creating a powerful movement for equality. Find educational resources and learn how to get involved in making meetings and events a welcoming, inviting place for every attendee.
Embrace the Power of Diversity through DE&I Events
The exciting thing about diversity is that it challenges us to foster connections, drive innovation, and build on each person's unique strengths. DE&I is the key to embracing new strategies and accommodating different styles of thinking—one event at a time.
Get inspired by downloading the Diversity, Equity, and Inclusion Event Planning Checklist to find specific tips for being more inclusive of people at events. Then, leave a comment below with how your organization is taking steps to bring attendees together for meaningful, inclusive event experiences. We can't wait to hear your ideas and strategies!