The way people work is changing. We've already redefined how many teams will interact and communicate with one another in a post-pandemic world. In fact, working from home used to be viewed as a luxury, but now it has become the norm with 54% of employees saying they'd prefer to primarily work from home going forward.
While remote work has its fair share of benefits, many organizations have found that remote teams often feel less engaged and connected with their company. Because they don't work in-office, employees may also feel isolated and unappreciated, which can ultimately hurt your overall productivity, performance and bottom line.
This week, we asked 26 business experts for their best advice on how they've improved remote employee morale, appreciation, satisfaction and engagement within their organizations. We hope this list will inspire you to help keep your employees happier and healthier this year.
How do you keep remote employees happy and engaged?
| | |
| --- | --- |
| | "Offer engaging virtual activities and casual breaks throughout the day." |
"One of the biggest challenges we've experienced as a remote team is not being able to have those organic 'water cooler' conversations that typically help break up the day while in the office. When teammates don't have these, it can lead to employee burnout, which we want to avoid.
My team has made it a point to catch up for a few minutes at the beginning of each meeting and see how everyone is doing on a personal level. To create further employee engagement, we also encourage teammates to post about their lives on Slack, such as a picture of their pet, a new dish they've cooked, or a playlist they've been listening to. Lastly, we have virtual monthly game nights for everyone to hang out together and bond outside of work.
Don't forget to conduct regular check-ins with your team to keep motivation high and momentum going. At JotForm, our managers schedule frequent one-on-ones with their teams to make sure they're feeling good about work, and if not, working together to find a solution. This helps our employees feel appreciated and valued."
Annabel Maw, Director of Communications for JotForm
| | |
| --- | --- |
| | "Use exercises that improve mental health and communication." |
"When the global pandemic hit us, our team had to work remotely — a difficult challenge for a small company like ours. We decided to brainstorm ways to keep everyone on the team feeling engaged and excited to learn. We found that the following activities helped us improve our mental health and communication:
Daily Themed Photo Posts: Each day, we had employees share a picture according to a theme for the day. For example, we shared photos of our favorite quarantine snack, a picture of our dream vacation, a picture reflecting a good childhood memory, etc.
Morning Meditation Session: We used the Headspace app for meditation every morning. This stress-busting activity helps overcome the tension and crisis everyone is going through.
Gratitude Journaling: This activity was a part of our mental health care plan. It helped our team feel a sense of gratitude for different things, which helped us thrive even during difficult times.
I found that these activities encouraged communication among the remote working team members, refreshed them to work with better enthusiasm, and helped us know each other better. These things also helped with improving our productivity during our remote work setup."
Shivbhadrasinh Gohil, Co-founder and CMO at Meetanshi, a Magento development company
| | |
| --- | --- |
| | "Prove to employees their impact and purpose." |
"Our organization has always been passionate about employee engagement. Before the pandemic, we've hosted chili cookoffs, charitable events, food drives, summer picnics, and bag toss tournaments with floating trophies. Now, we've had to get creative and reimagine what it means to keep employees engaged.
We've found that weekly uplifting videos, presented by our CEO, have been incredible useful in helping improve employee morale. We hit on facets of the business, discuss how we are doing and staying safe, and take time to celebrate our wins. The goal is to show employees that they are not alone; we are in this together.
We also leverage a cross-functional "Site Committee" to foster innovation and engagement among employees. The committee's goal is to brainstorm ways to drive advancement, business growth and collaboration among teams. We continue to find ways to tear down silos, stay connected, maintain our traditions and interact with one another."
Adam Porter, Director of HR at Sani-Matic, Inc.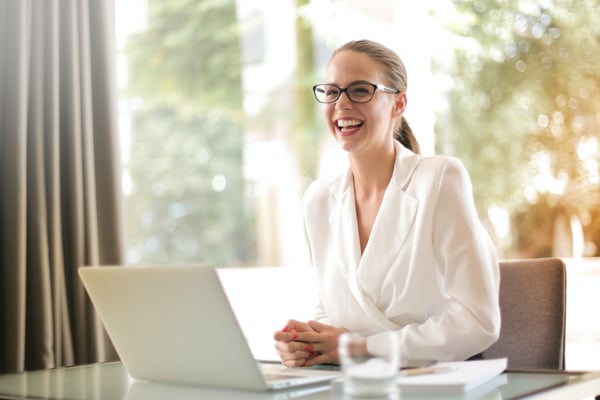 | | |
| --- | --- |
| | "The smallest gestures can make the greatest impact on employees." |
"Keeping your employees engaged and motivated is a challenge many managers face during this pandemic. However, one way to combat this is to remember that employees generally feel much more inclined to keep doing their best when they know that they're appreciated.
I suggest going out of your way to congratulate them in front of their peers when they achieve something. Compliment their work ethics, and occasionally, offer gift certificates to commemorate special accomplishments. These are just a few ways you can do to show that you care."
Tal Shelef, Realtor and Co-Founder of CondoWizard
| | |
| --- | --- |
| | "Establish a workplace atmosphere of respect, openness and empathy." |
"Remote work is becoming the new normal. However, this is not to say that remote work does not come with its own challenges. Employees may experience technology issues at home; unnecessary meetings; lack of team communication, building trust and commitment; lack of productivity; feelings of isolation and overworking, etc.
Having that in mind, it's imperative to take an intentional approach to close the gap. Business leaders should focus on substituting face-to-face interaction with video chats and recordings and encouraging communication outside of meetings. Not only does it help you unite a team, but it will also improve operations as well as engagement."
Alexandra Zelenko, Senior Marketing and Technical Writer at DDI Development
| | |
| --- | --- |
| | "Let employees take control of their day-to-day responsibilities." |
"Let employees have some control. Organizations that become too authoritative run the risk of having teams that feel overworked and stressed, miss time with their families, and feel less valued and cared for.
I recommend giving employees the power to complete tasks under their own reasonable time frames. Take time to really listen to and understand their problems and give them breaks when the need arises."
Jens Madsen, Founder and HR Professional for HeatXperts
| | |
| --- | --- |
| | "Surprise your team by mailing a gift packages catered to each employee." |
"Since our team has been working remotely due to the pandemic, we adjusted the way we show appreciation to our employees while remaining socially distant. Instead of celebrating special occasions by going out for lunch, we have mailed gift packages catered to each employee. For instance, we sent a DIY boba kit to our Marketing Associate because it is her favorite beverage.
Aside from presents, we set up virtual weekly meetings with our employees to check in and discuss their current projects. Weekly meetings are also a great time to open conversations about how employees are doing personally or professionally during the pandemic.
My greatest advice is if an employer is trying to think of ways to keep their team engaged, ask the source. Each employee is different in how they require support, especially when overcome with more challenges from COVID-19. It is essential to listen to their needs and actively brainstorm viable solutions to make their work experience as smooth as possible. Employees will feel valued in the workplace knowing that their employer keeps their well-being top of mind during these challenging times."
Benjamin Farber, President at Bristol Associates, Inc.
| | |
| --- | --- |
| | "Understand what makes your specific team feel valued." |
"It is challenging not having employees surrounded by their peers to encourage and motivate them throughout the day. Also, natural conversation breaks during the day that used to occur are not as frequent as it requires someone proactively reaching out to engage. This lessens the camaraderie built among peers that helps make the workday fun.
We have adopted having department and companywide video meetings to help engage the team and bring a sense of camaraderie to everyone. Utilizing video platforms over phone conferences helps employees interact on a more personal level across multiple geographical locations. We also try to host weekly "happy hours" and occasional virtual game meetings to get employees to connect and engage on non-work-related matters.
My advice is to understand what makes your specific team feel valued. It may not be the same for every person, so it is important to have a variety of items that can appeal to many that make people feel appreciated. For some it could be public recognition and others it could be a private congratulations, time off, or a pay increase. Know what works for your team and tailor programs to them."
Kristen Fowler, SHRM-SCP; Vice President for JMJ Phillip Group
| | |
| --- | --- |
| | "Begin the day with a simple show of gratitude." |
"Organizations forget that many challenges at work can arise from events that occur outside of work. Even if your employees' jobs remain stable, perhaps their spouse has lost their job, or their children haven't been receiving the education and schooling they should be getting. Outside problems can carry over to work-life and affect performance.
With the ongoing pandemic, be a bit more flexible with scheduling if possible. Try assigning tasks farther out in advance and allow employees to get work done at their own leisure given they meet their deadlines. I've found that this flexibility and appreciation certainly helps with morale.
Acknowledging your staff's contribution seems deceptively simple and is often overlooked, but it really does go a long way. Every two or three days, begin the day with a simple show of gratitude, perhaps by sending a group message with a meme or .gif conveying thanks for the crew's hard work."
James Surrey, Founder & Chief Editor at Review Home Warranties
| | |
| --- | --- |
| | "Give your team the chance to vent frustrations and ask for help." |
"The biggest challenge I have personally faced (and I'm sure other HR professionals would attest to this) is employee burnout due to the blending of work and personal life. It is physically and emotionally taxing trying to multitask domestic and career responsibilities for many people, especially working parents, and doing so for almost a year now is testing employees' ability to stay engaged and self-motivated.
A small, but effective strategy that has worked well has been the incorporation of weekly one-on-one meetings into our schedule that give employees a chance to vent frustrations and, where possible, ask for help. Managers should not underestimate the power of their undivided attention and its ability to help solve problems and come up with solutions.
Showing employees that you value and appreciate them requires truly responding to their needs and issues. This includes their need for additional flexibility with family duties and, when necessary, benefit allowances for things that help them maintain better mental and physical well-being."
Rolf Bax, Chief Human Resources Officer for Resume.io
| | |
| --- | --- |
| | "Make sure your team gets proper rest and relaxation when their day ends." |
"For me, the biggest problem with remote working isn't so much adapting to a new work environment. Rather, there's very little in the way of recreational activities my employees can partake in. This means that after a regular day of work, the ability to go out and unwind and relax is no longer there. This, in turn, leads to an unhealthy work/life balance where work starts to become quite consuming.
It's important now more than ever that our employees can make a distinct balance. This means ensuring that they're not being pestered by emails out of hours and are given the ability to switch off properly from work when the day is over.
Make sure your team gets proper rest and relaxation. When their day ends, they shouldn't be pestered with work related tasks, no matter how minor. Sure, it might seem harmless asking someone to send across a file or document seeing as they're at their computer, but small interactions like this really take their toll when your employees don't get to properly unwind."
Gael Breton, Co-Founder of AuthorityHacker
| | |
| --- | --- |
| | "Place a heavy emphasis on professional development and growth." |
"I conduct frequent zoom calls with each employee to ensure that they feel heard and included. Most employees feel the most engaged and excited about their work when developing new skills, so we place a heavy emphasis on enabling our people to grow and develop. We provide all our employees with an individual learning budget which they can choose to use on any of the various courses we offer at Learnerbly.
My advice for other People Operations professionals is the following:
Enable your employee's growth. Provide them with learning and continuing education resources tailored to their specific needs and ambitions.
Give them a voice. Offer group lunches where employees can engage and learn from one another.
Embed your values through your rituals. We encourage our people to use the resources we have and to talk about their learning on a Slack channel designated to skill building and development.
It has been challenging to ensure that everyone stays engaged and excited about their work during COVID. The lack of face-to-face interaction can make it easy to feel isolated and disconnected from colleagues, but these strategies can help ease some of the challenges you face."
Marie Krebs, People Operations Manager at Learnerbly
| | |
| --- | --- |
| | "Challenge your team to see the positive light in a difficult situation." |
"The best strategy that has worked in our case was taking the time to talk about our current situation, and brainstorm ways to turn the situation into our benefit. This transparency about our positions helped everyone to see that they can successfully contribute and reassure them that their individual input matters.
Another one of our focuses was on communication. For team communication, we organized virtual coffee breaks to discuss personal matters and unwind a bit during the working day. We also increased our one-on-one calls to have an opportunity to discuss how everyone was feeling. This allowed us to show our support for one another and address any concerns. These strategies are easy to implement and do not require extensive effort, yet they tremendously increase engagement levels and the state of our business."
Joe Terrell, Founder at Drifted
| | |
| --- | --- |
| | "Spend 8% of virtual meetings doing a fun activity. If you make this effort, you'll build a more robust company culture online." |
"One of my favorite engagement boosters for remote employees is having a channel on our internal messaging system called #you-are-awesome. Anyone can post praise for any other team member, and then the rest of us pile on with emojis for more recognition. For example, our marketing manager recently praised a member of team operations for a specific creative project, and a sales rep gave a shout out to another sales rep for closing a big deal.
The reason this system is so effective for engagement is that it creates a network of peer-to-peer recognition, which means that it often focuses on day-to-day contributions that the manager or executive team might miss. Of course, the managers should liberally post praise here too!
Another way to boost remote work engagement is with virtual team building activities, including the following:
Play online BINGO
Do home-scavenger hunts
Create a virtual campfire with s'mores and ghost stories
Do ice breaker questions
Host a virtual happy hour
If you provide your team members even 30 minutes per week to gather for some fun, you will see a substantial increase in engagement and connectivity. Managing remote employee disengagement is on a case-to-case basis, but generally there are a few things you can do:
First, implement more structure: Give your team members specific projects and specific deadlines to follow; for many people this specificity will help them remain productive even if disengaged.
Second, look at ways you can add a little joy to the workday: Send praise, award a small bonus, do a quick non-work-related video call or similar.
If your people are disengaged, it's not their fault -- it's yours, and you need to do something about it."
Michael Alexis, CEO of TeamBuilding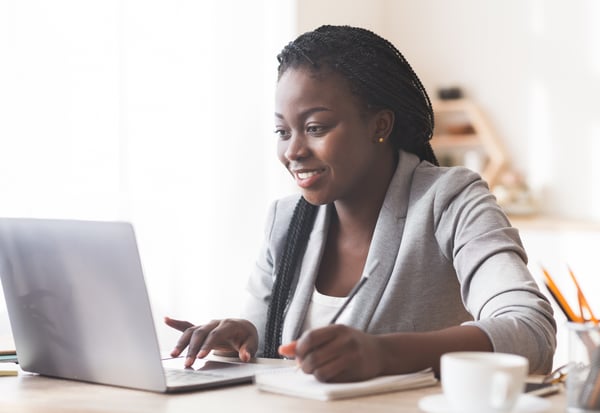 | | |
| --- | --- |
| | "Healthy employees are productive employees." |
"We all know how much the pandemic has impacted our lives. I can't blame my employees if they are not feeling their 100% best selves due to the stress and anxieties brought on by COVID-19. While some employees are scared to travel for work because they are afraid of becoming sick, others are worried for the health and safety of their families and loved ones.
These challenges have greatly affected their performance in ways we simply cannot blame them for. We just need to be as supportive as we can, because whenever our employees are not mentally healthy, their productivity is also affected. Use employee wellness program activities to your advantage."
Scott Cairns, Founder and CEO at Creation Business Consultants
| | |
| --- | --- |
| | "Set goals, empower your team, and the results will start flowing." |
"My best team motivation advice I have is to set goals and focus on your purpose. If you're looking to increase sales, for example, share insights on the benefits to the client and give your team a feeling of ownership with the clients.
If you're working alongside your sales team, inspire them to think of their sales as their own business. The ability to earn more revenue will be a direct result of that hard work and focus. Once the goals have been set and the team feels empowered and inspired, the results will start flowing."
Dana Case, Director of Operations, MyCorporation
| | |
| --- | --- |
| | "Focus on the positives and help everyone grow." |
"Keeping employees engaged while working from home really means that there needs to be a solid tone set. If you focus on positive feedback in a work setting and ooze positivity in work meetings, then you will find the high motivation will follow!
It is difficult to keep people motivated at home when there is negative reinforcement constantly. It does not make things easier for anyone when people are put down or bad work is highlighted constantly. This is the case for in person work as well, but when someone is left alone with their thoughts at home regarding work rather than an office, it drains more than you'd expect. Focus on the positives and help everyone grow."
Chris Gadek, Head of Growth at AdQuick
| | |
| --- | --- |
| | "Allow employees time to get out and enjoy some fresh air." |
"Keeping employees motivated during a pandemic is no easy task. With everyone at home and disengaged from the company, there needs to be proper planning to ensure that people have proper motivation. There needs to be an understanding on both sides that things are far different than they used to be.
As an employer, there should be more openings to allow employees time to get out and get some fresh air. Create a schedule that allows your employees the ability to have slightly longer breaks to decompress. This might sound counterproductive, but if they are more refreshed and not burnt out from sitting in front of a computer all day then you will see productivity increase greatly."
Jack Klauber, Founder and CEO of Everyday Dose
| | |
| --- | --- |
| | "Award them with random gifts for their accomplishments." |
"To keep our employees engaged and motivated, we believe in recognizing the results of our team members by giving them random gifts for their accomplishments. For example, one of our team members hit some amazing results with our email marketing and we got her an Apple Watch.
Another team member hit a revenue goal and we're designing him a huge plaque that looks like a platinum music award and has his name on it with what he accomplished. Then we hang it in our main office area. We are always coming up with new ways to celebrate all of our employees' accomplishments and finding new ways to reward them."
Dr. Pooneh Ramezani, Medical Doctor, Co-Founder and CEO of Dr. Brite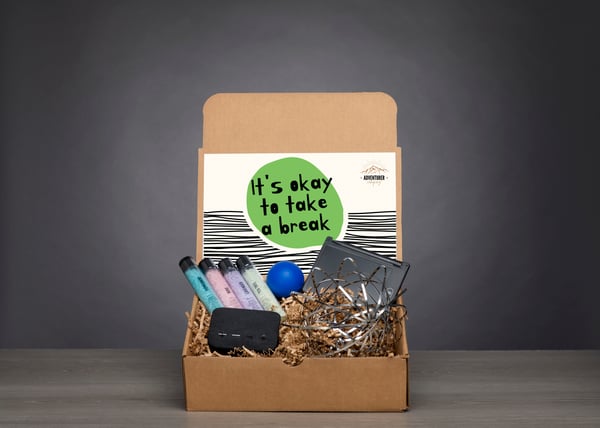 "Recharge" Curated Gift Box by pc/nametag
| | |
| --- | --- |
| | "Effective leadership starts with stepping into their shoes and understanding their individual circumstances." |
"While most people agree that remote work is beneficial in numerous ways, we did notice that one of the reasons behind the drop in work productivity is caused by the borders becoming blurry between employee personal and professional life.
We have begun to pivot away from hourly-based employment. This is rooted in the belief that teams shouldn't always be paid on an hourly basis, but instead according to their results so that they also would be more productive. We have seen great results and gotten positive feedback from the teams that this schedule was implemented into. Remember: We are all humans, and we are all going through this together."
Dimitris Tsapis, Head of HR at Retail CRM Cloud
| | |
| --- | --- |
| | "Take steps to re-engage team members that have become distant and disengaged." |
"We have experienced a couple employees totally checking out since going remote. Their productivity has gone off a cliff, they are late responding to emails and messages, and they are generally apathetic on Zoom calls. This type of behavior can harm productivity and impact the success of other employees who perceive it.
After much trial and error, my best advice to take steps to re-engage team members that have become distant and disengaged. Give them a paid week off to assess whether they really want to be a part of your company. During this time, the employee should recharge, but also self-reflect on how they can turn things around when they get back.
Both times I have tried this method, it has worked. The employees came back from their week off with a better attitude and are generally more engaged than they were before. That said, we do let them know that if things slip again, there won't be another paid week off."
Janelle Owens, HR Director at Test Prep Insight
| | |
| --- | --- |
| | "Find ways to build and improve company culture, even from home." |
"What has helped my team keep our hopes high during this time is our constant interaction over video chats or messages. Keeping in contact with each other has helped us not feel so lonely and unmotivated. I have been focusing on recognizing my staff for the great work that they are doing even when times seem to get very tough.
Company culture is very important to us. You can be working from home or at the office but you need to be able to identify with your company and what they represent. If you do not feel connected to your company or feel that your beliefs don't align with theirs, then you will not be able to perform at your full potential."
Dr. Robert Applebaum, Board Certified Plastic Surgeon at Dr. Robert Applebaum
| | |
| --- | --- |
| | "Set up a feedback portal to allow employees to report any comments or concerns without feeling any pressure." |
"Effective communication is the key to maintaining employee engagement and efficiency while working remotely. Having myself and my team work from our homes over the last few months has been an eye-opener for me as a business owner and a leader.
I have made the conscious effort to communicate more with my team on an individual basis since we don't get to see or speak as frequently as we did before. I am continuing to listen to my employees and asking for their opinions on how to implement positive changes to make significant improvements to the work-life balance of everyone.
In addition to direct communicating and listening, I have set up a feedback portal for my employees. It is extremely important for me to keep an open line of communication between employees, managers, and myself."
Brandon Monaghan, Co-founder of Miracle Brand
| | |
| --- | --- |
| | "Working together on solutions and goal setting is a great way to connect and get on the same page." |
"My tip to re-engage disengaged employees is to talk less and listen more! From personal experience, most issues with employee engagement stem from poor communication. Whether it's a result of not having a communication channel set up or the trust that the message the employee is trying to communicate will be acknowledged and heard.
To get down to the core of these issues, managers need to be proactive with checking in. Currently, as we are all working remotely, it's crucial to prioritize individual virtual meetings to create an opportunity to ask questions such as 'How are you doing?' or 'How can I help?' Working together on solutions and goal setting is a great way to connect and get on the same page."
Tyler Forte, the Founder & CEO of Felix Homes
| | |
| --- | --- |
| | "When employees feel connected to their company, they become invested in the company's success." |
"The biggest challenge in keeping employees engaged during remote work has been maintaining their connection to the company. When employees feel connected to their company, they become invested in the company's success. This understanding that their work is helping the company achieve a larger goal is a motivating tool in their work, and when they're separated from the company culture, it can impede their emotional connection to the company.
I schedule employee appreciation events like Zoom Happy Hours and lunches where I can schedule food delivery to my employees' homes to echo the employee appreciation perks my teams would be receiving if they were working in office."
Shaun Price, Head of Customer Acquisition at MitoQ
| | |
| --- | --- |
| | "Displaying gratitude and extending support is vital in maintaining a positive remote work environment." |
"Encourage employees to form personal relationships within the company. This is especially hard to do while everyone is remote, but we've found it more important than ever since we've added so much headcount during the pandemic at Gainful. It's bizarre to join a company where most folks haven't ever met in person, so we try to have small virtual social events to encourage people to feel more connected.
In addition, we've provided team members with a remote work stipend that they can use on everything from a new desk chair to a houseplant to beautify their workspace. Lastly, don't forget to show empathy and understanding during this year, it's more important than ever to realize that everyone is having a unique experience that may be more difficult than your own."
Eric Wu, Co-founder and COO of Gainful
Team Engagement Ideas, Made Easier
Keeping remote workers engaged and excited to work is a crucial part of running a successful team. For more inspiration, read pc/nametag's Essential Employee Engagement Toolkit, a free guide filled with useful strategies that any manager, director or leadership team can use. Inside you'll find advice on how to gauge workplace satisfaction, ignite employee engagement, and create a workplace culture that your team will truly enjoy.
Download your copy today:
Hungry for more tips? Read these articles: