Have you ever wondered what a typical day looks like for an event planner? 🤔 (Me too!) As a content marketer who is passionate about all things events, I had to find out for myself. I figured "What better way to immerse myself in the world of event planning than to 'become' a planner for a few days?"
Follow my eye-opening journey as I shadow Bel Hanson, CMP, DES, a seasoned event professional who opened my eyes to the many challenges, rewards, and surprises of planning a large conference. My experience may surprise you!
Read the top five lessons I learned from shadowing an event team at the Intelligent Systems for Molecular Biology (ISMB) 2022 conference, a five-day hybrid experience in Madison, Wisconsin. Let's go!
Meet the Event Professional:
Discover Intelligent Systems for Molecular Biology (ISMB):
Intelligent Systems for Molecular Biology (ISMB) is the annual international conference and flagship meeting of the International Society for Computational Biology (ISCB). The 2022 conference in Madison, Wisconsin drew 997 in-person attendees and 765 virtual attendees from nearly 60 countries around the world.

ISMB brings together scientists from computer science, molecular biology, mathematics, statistics, and related fields. Its principal focus is on the development and application of advanced computational methods for biological problems.
1. Event planners wear many hats on a daily basis.
Event planning is one of those rare careers where no two days are the same. Even with structure and schedules in place, you never really know what your workday will look like. For many planners, this is what makes the job so much fun.
On the first full day of the conference, the ISCB team was up and ready to roll at the crack of dawn. There was no time to sleep in or take a leisurely stroll to Starbucks for a latte. This team was awake, alert, and ready to seize the day before attendees arrived. 💪
As attendees poured into the venue, I witnessed firsthand how event planners need to be the ultimate multitaskers. While it might sound cliché to say event professionals wear many hats, it couldn't be more true. I underestimated how much supporting knowledge event planners need beyond simply "hosting events."
For instance, when the ISCB team experienced last-minute A/V challenges with the event's virtual platform before a keynote, Bel was one of the first people to jump on stage and help troubleshoot. Later, when a session needed a replacement moderator, Bel already had a list of people on hand who could step in.
I was shocked to discover how well-prepared she was, all while remaining calm under an immense amount of pressure. If a problem arose, she traveled to the breakout space and was ready to help in minutes. It's amazing that event planners aren't just coordinators; they're also the backbone of an event when challenges arise.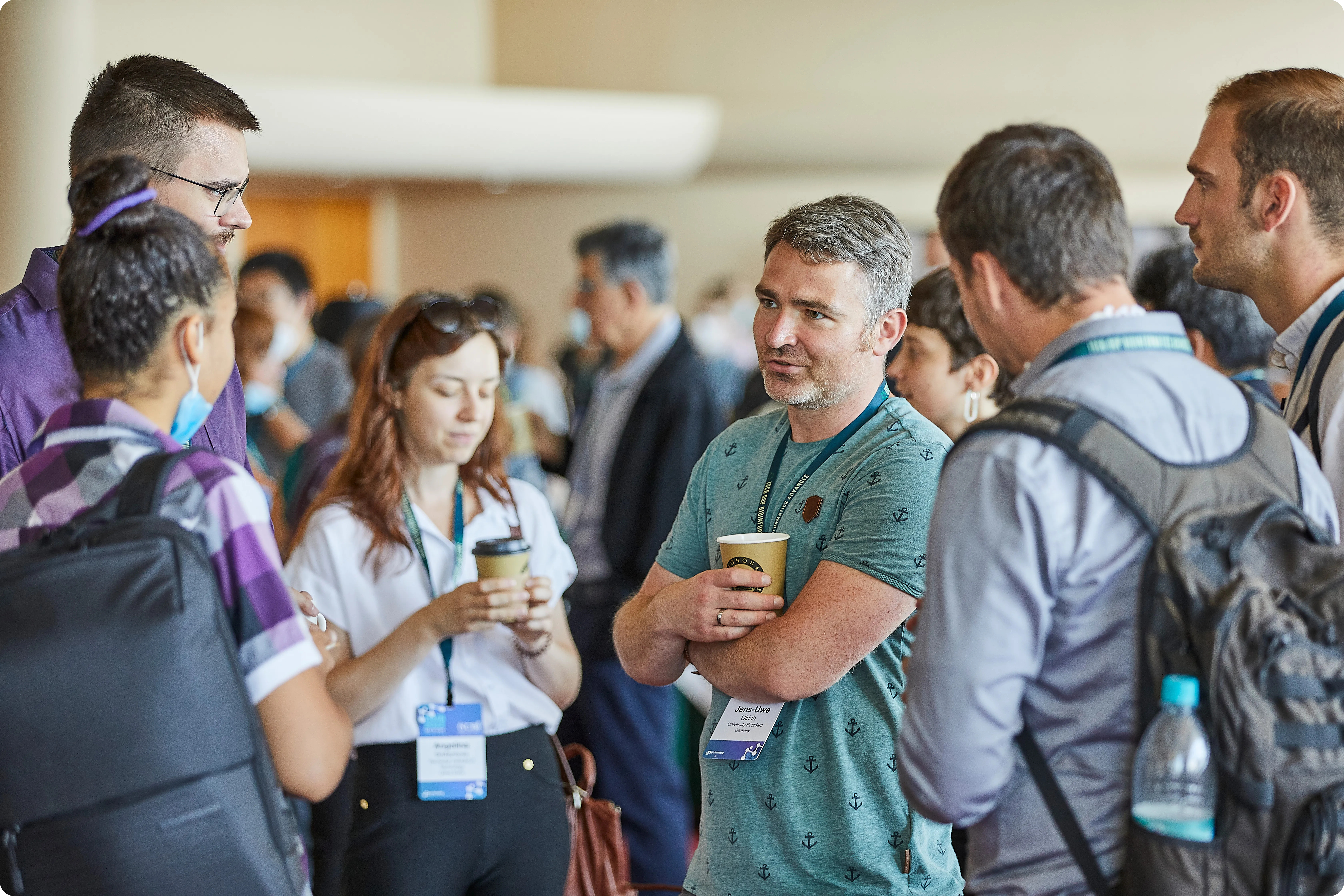 When I asked Bel how she maintains such strong communication with her team on site, she shared that using custom channels on Discord has been instrumental in her team's ability to stay connected, both in the office and on-site at conferences. She urges other event planning teams to take advantage of this platform.
"One of my favorite features of Discord is its voice channel feature," she says. "There's no calling involved. Just click on a voice channel to enter it and talk with your team—no typing or texting needed."

Bel also said one of the best ways to become a well-rounded multitasker is to pursue event planning certifications that expand your knowledge and help you grow in your career.
"I have my Certified Meetings Professional (CMP) Certification, as well as my Digital Event Strategist (DES) certification," Bel says. "Both have been instrumental in helping plan multiple conferences a year, several of which are hybrid."
That day, I realized the most successful event professionals are multifaceted in the roles they perform. Event planners don't just plan events. They are also part-time PR managers, social media gurus, accountants, venue evaluators, sustainability strategists, health and safety coordinators, catering supervisors, and so much more. Conference planners are prepared to switch from role to role at a moment's notice.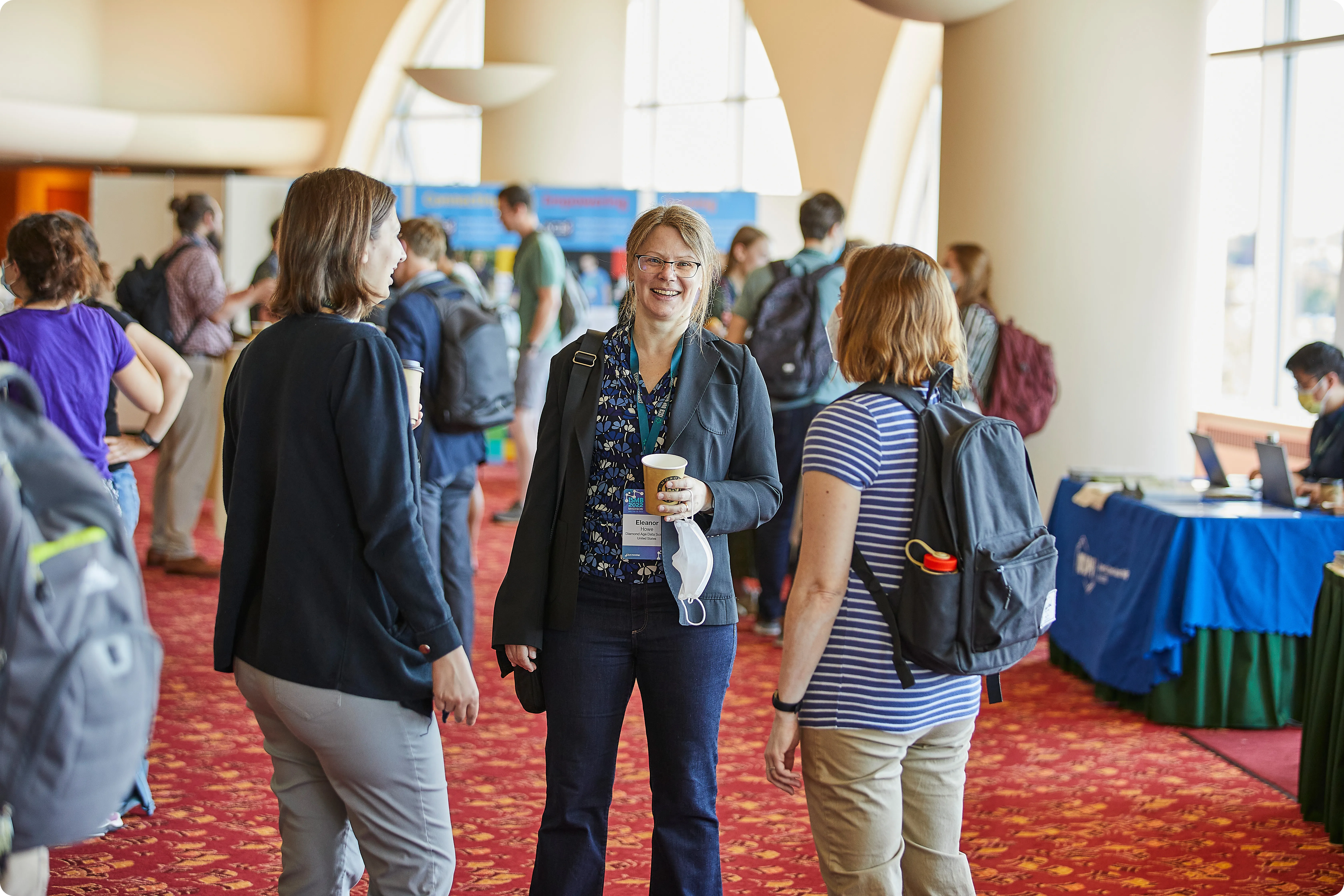 2. Customer service skills are crucial when things go wrong at events.
Last-minute event planning challenges are not for the faint of heart. Most seasoned event professionals will agree that planners must think on their feet and constantly have solutions ready. They'll also agree that putting these skills to the test can transform a "good" event planner into a "great" one.
I saw for myself that it's truly impossible to foresee the challenges and mishaps that can happen at a conference. For instance, the moment the ISCB team arrived in Madison, Wisconsin for the conference, they discovered their IT manager had contracted COVID-19. This meant he was unable to troubleshoot tech issues on site for the duration of the conference.
For many event teams, this setback would have caused immediate panic (especially for a hybrid conference consisting of 460 program talks). However, the ISCB team coped incredibly well with losing the in-person help of one of their most valuable team members.
I was impressed to hear the IT manager continued to provide remote aid from his hotel room as best he could, while the rest of the team banded together to ensure breakout spaces were set up for success.
"Attendees don't see the moments of panic going on inside our heads," Bel says. "When things go wrong, it's important to stop, breathe, and find solutions quickly. Ninety percent of the time, problems are fixed by simply acknowledging the issue, thanking people for their patience, and staying calm."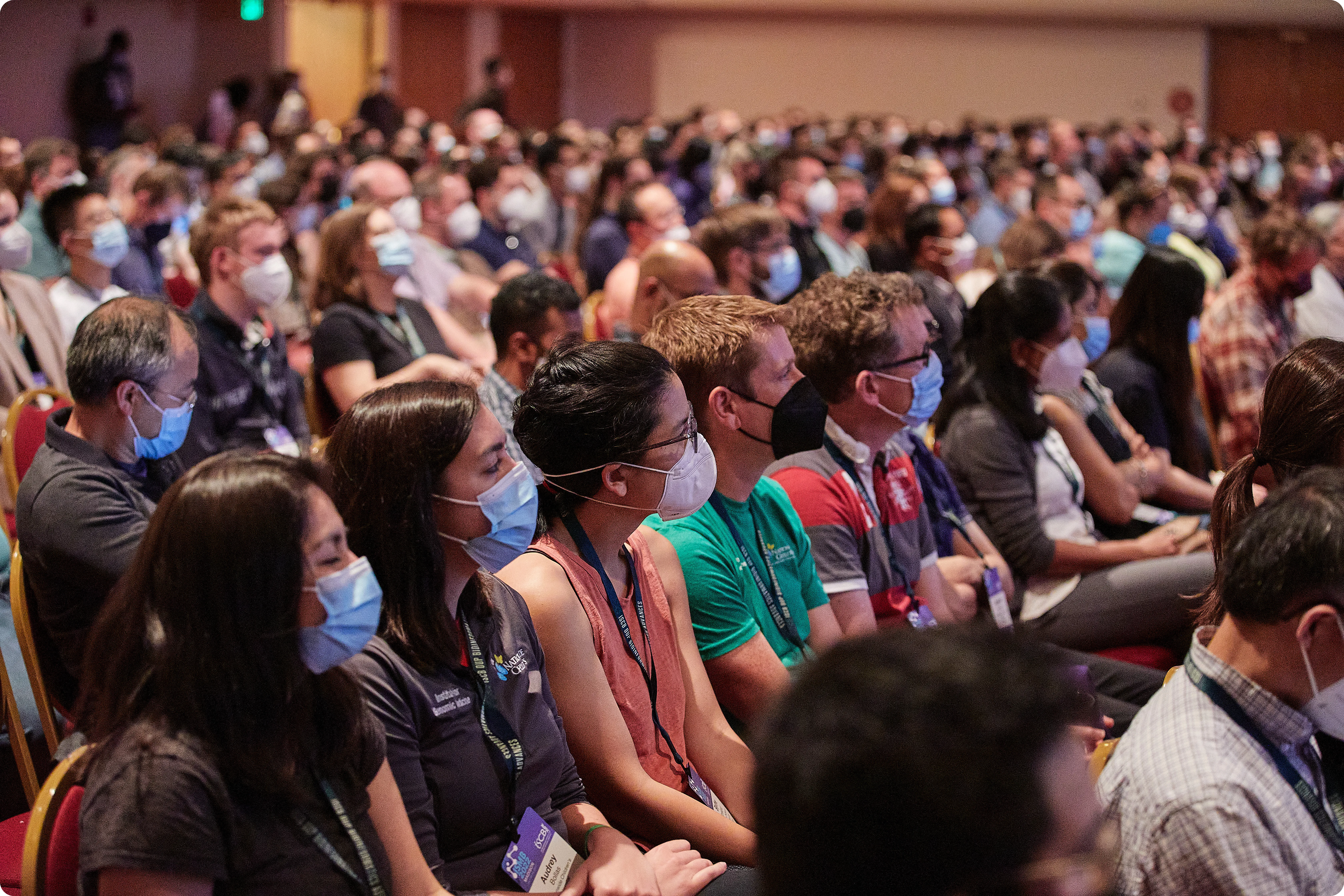 Bel says her greatest advice to planners is to master the art of customer service skills. She also says it's better to be preventative than reactive when mishaps happen.
"We are constantly learning," Bel says. "After our first full conference day, our team regrouped to discuss ways to make the virtual event experience smoother. We compiled a list of instructions for presenters to help them eliminate several human errors we observed the previous day. This boosted confidence and helped everyone feel more prepared."
My takeaway here was that a flawless event experience is something many of us take for granted. I challenge attendees to choose compassion when an event experience isn't running 100% to plan. Chances are the event planning team is doing their absolute best to resolve every challenge they encounter. Be mindful that many event teams work 12+ hour days on site to provide the experience you deserve.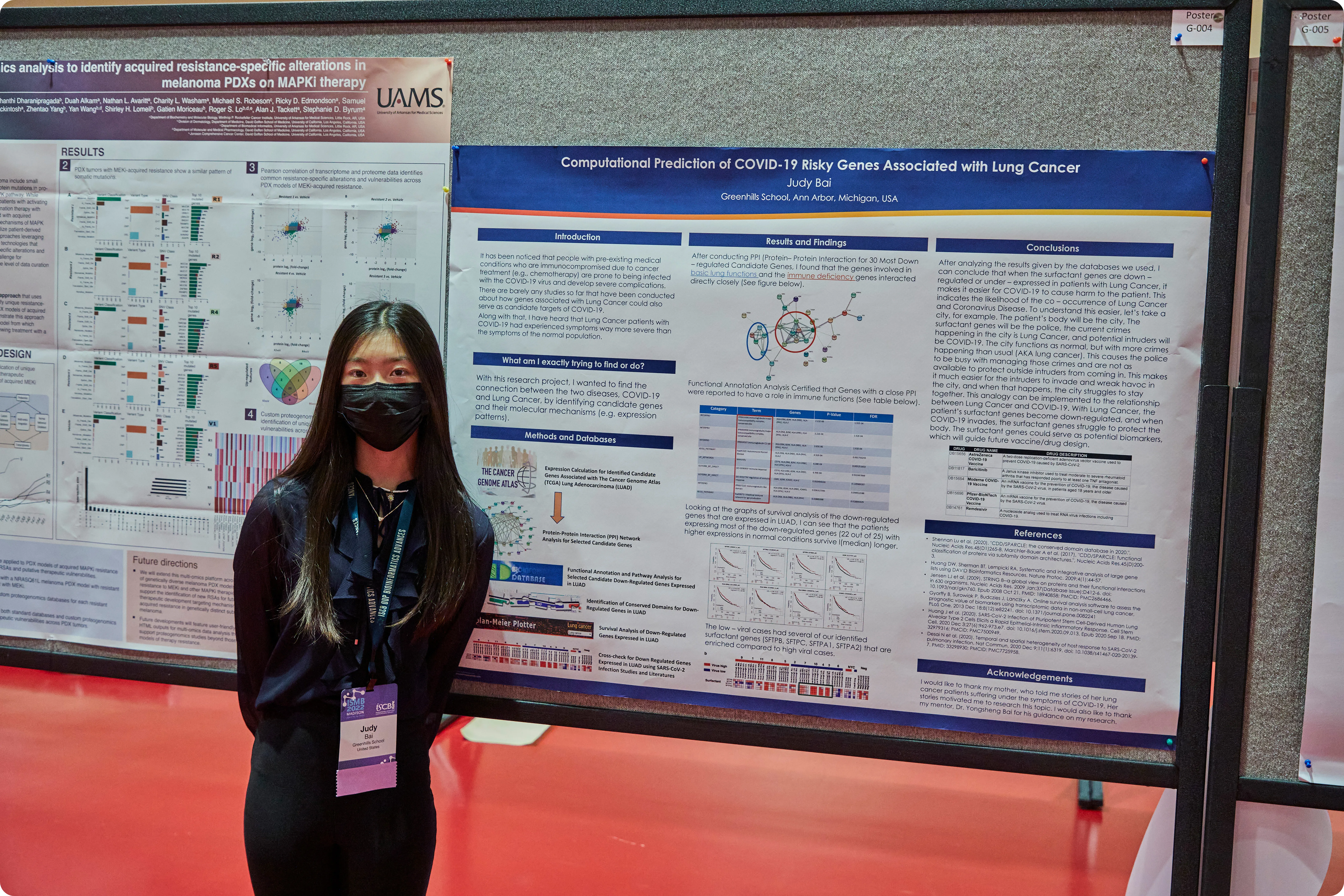 3. Hosting hybrid events takes immense coordination and planning.
Today's event professionals are more tech-savvy than ever before. Between event management software, email marketing tools, virtual event platforms, and everything in between, it's no wonder why event planners are constantly finding ways to build upon their technical skills to better match today's digitally driven events.
The ISMB conference gave me the perfect glimpse into the massive amount of work it takes to plan, coordinate, and execute an elaborate hybrid event. This conference used JUNO as its event platform, and I loved seeing how dedicated and helpful the JUNO team was in making this hybrid conference run as smoothly as possible.
Bel's team and the JUNO team were eager to handle every technology task that came their way. For example, the JUNO team helped execute a soft launch of the conference on Sunday to ensure the platform was ready to use the next day. They also worked quickly and efficiently to ensure in-person and virtual presenters felt confident using the platform.
This taught me how critical it is to have a Customer Success Manager (CSM) you can trust, especially if you are new to a virtual event platform. I can only imagine how quickly sessions can go haywire without the rapid help of an on-site CSM team. CSMs are your best friends; lean on them as much as possible!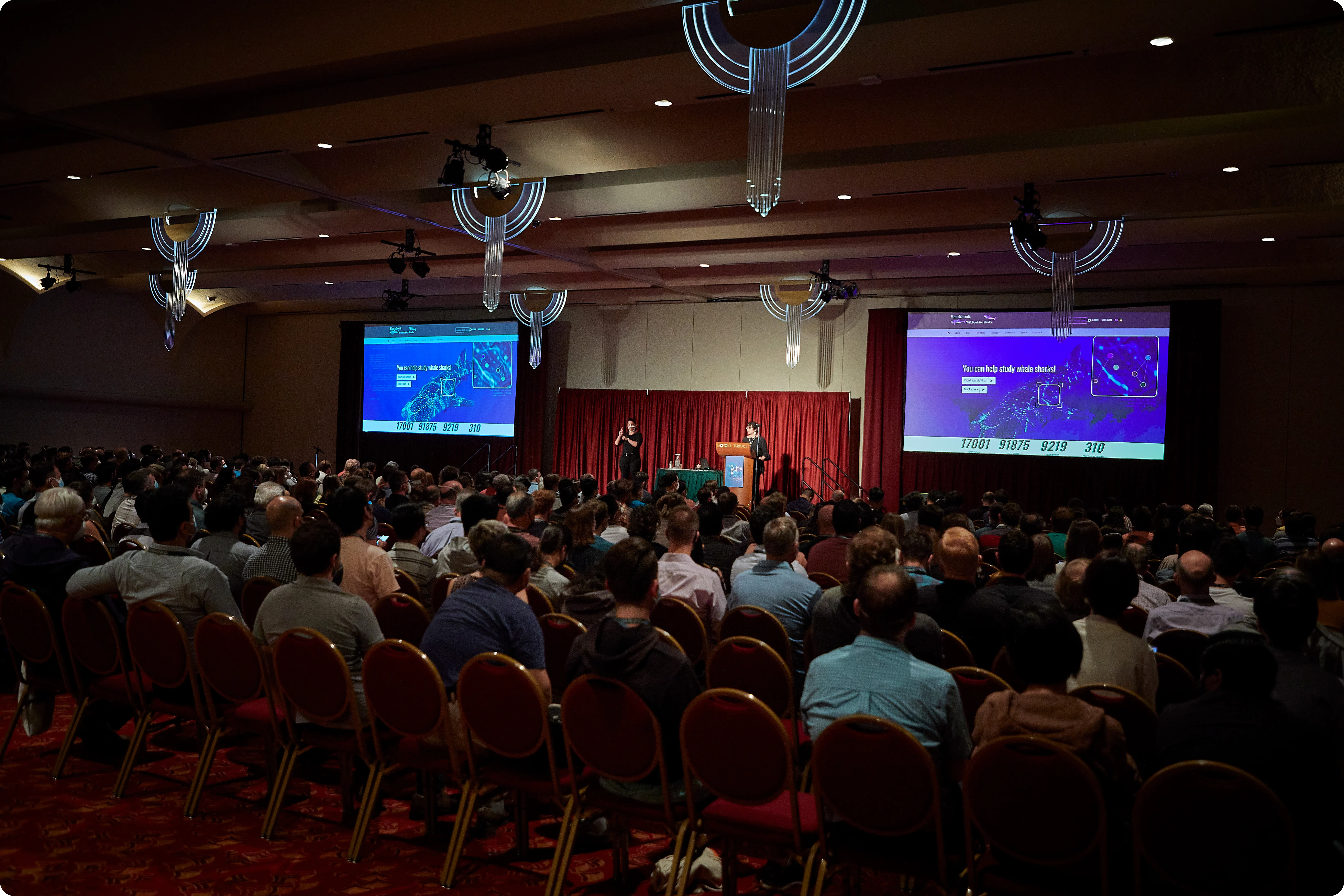 One of the most inspirational moments for me was observing the intricate ways the ISCB team navigated spur-of-the-moment technical issues with grace. My main takeaway was that it's impossible to over-communicate with attendees, sponsors, and presenters. Conduct as many test runs as possible, learn from mistakes, and mass-communicate new information, especially to presenters who are actively using the platform.
"Have pre-written responses ready for session moderators to use," Bel suggests to fellow planners. "This empowers moderators to answer questions accurately, provide information, and quickly mitigate any virtual attendee frustration in the event of technical difficulties."
One of my favorite experiences from the conference was getting a chance to operate the JUNO platform during keynote Q&A sessions. Not only was it exciting to see the backend of the platform, but it was also fun to witness attendee participation, both live and virtual.
I can only imagine the satisfaction of spending months (or years) planning an event to finally see your work come together. ISMB 2022 aced attendee engagement on all fronts!
I've concluded that hybrid conferences are not the easiest events to host. However, a bit of effort, dedication, and ingenuity go a long way in creating an event that leaves every attendee satisfied with their experience. Partner with an online event platform that will do whatever it takes to ensure your success, from increasing attendance, boosting attendee engagement, and maximizing ROI.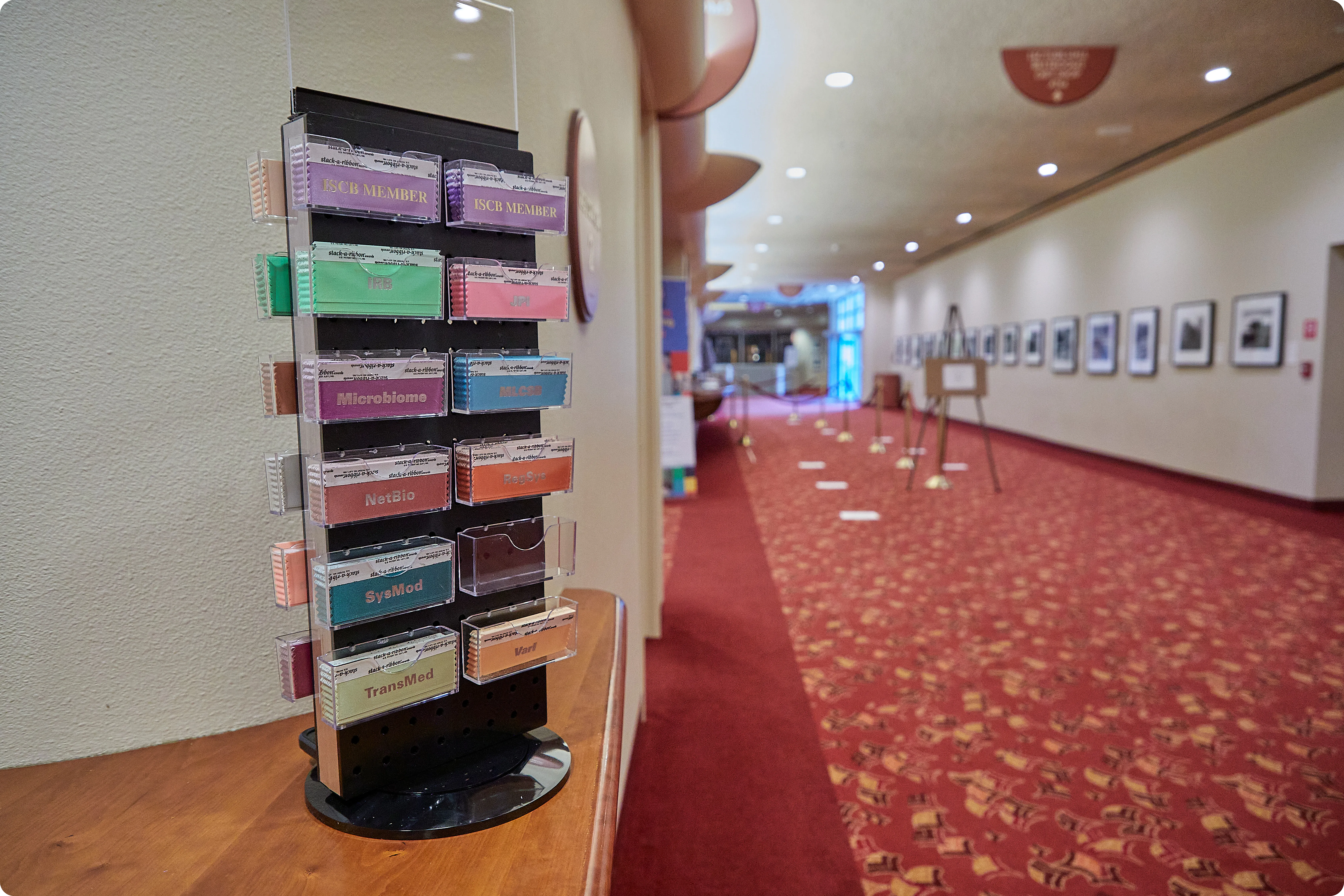 Create your own custom badge ribbons to help attendees break the ice! Then, arrange them in a badge ribbon organizer.
4. Hosting sustainable events is fun and engaging for everyone.
Hosting an eco-friendly event isn't just about respecting the environment. It's also about increasing brand loyalty, boosting your budget, impressing shareholders, and getting attendees onboard to make eco-conscious choices.
During the ISBM conference, I was inspired to see Bel's passion and willingness to partner with sustainable suppliers. Her team did an excellent job of leaning on vendors and suppliers to reduce their negative impacts on the environment while also giving attendees the same exciting event they have come to love.
First, the ISCB team worked with pc/nametag to supply recyclable event badges and recycled lanyards made from reclaimed soda bottles. It also partnered with the Monona Terrace Convention Center to donate unused, wrapped meals to a local shelter.
I encourage other event teams to embrace sustainable event supplies and food rescue missions like the ISCB team did.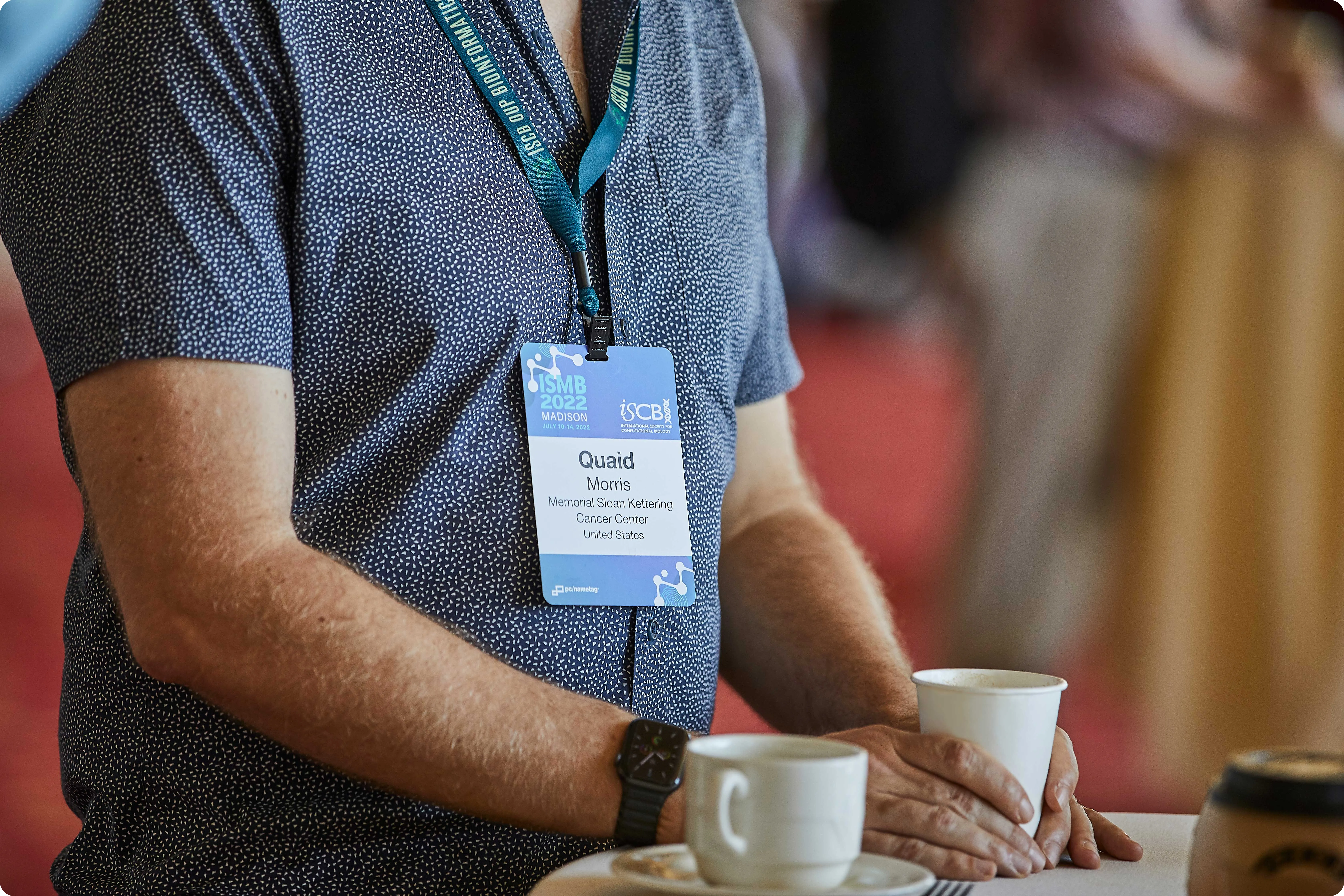 ISMB 2022 attendees wore recyclable event badges and recycled lanyards made from reclaimed soda bottles.
Beyond sustainable event supplies and food rescue missions, the ISBC team created a phenomenal "Green Pledge" for attendees to follow. The event's green pledge included the following information:
The ISCB Green Pledge:
When attending conferences, I pledge to:
Calculate my carbon footprint and donate to the ISCB Grove
Power down before leaving home and office
Use low carbon travel options when possible
Use paperless boarding passes when possible
Use public transportation or ride-share when at the conference
Pack lightly to reduce fuel consumption
Bring a reusable BPA-free beverage container
Fill my own reusable travel sized amenity bottles
Turn off lights, heating, and cooling in my hotel during the day
Utilize the towel and linen reuse program at my hotel
Reduce my shower time when possible
Make sustainable food choices when possible
Sort garbage into appropriate bins (recycling, compost, landfill)
Opt for the electronic version of the on-site program
The team even added an on-screen QR code for attendees to scan, which made it easy to sign the pledge. I also appreciated that the slide included a call-to-action that said, "Sign the pledge and stop by the ISCB booth to get a ribbon." Providing custom badge ribbons as incentives was a fun twist!
Sustainable Event Insight:
"If you're looking for more ways to reduce, reuse, and recycle after your conference is over, ask your local school or theatre department if they have a need for leftover cardboard or corrugated signs. These items can be re-used to create fun crafts, displays, and theatre sets."

Bel Hanson, Operations and Programs Senior Manager at the International Society for Computational Biology (ISCB)
5) Events must embrace diversity, equity, and inclusion initiatives.
Hosting inclusive events is the perfect way to ensure all attendees feel welcome. ISMB 2022 proved that the right diversity, equity, and inclusion (DE&I) initiatives can transform meetings and events into better, safer, and more enjoyable places to be.
In my eyes, ISMB 2022 earned an A+ for championing DE&I. The conference drew thousands of attendees from nearly 60 countries around the world, which made for a rich experience that embraced cultural inclusion. Hosting an inclusive event is no easy feat, but the ISCB team did so in exciting ways.
First, they established an incredibly diverse set of keynote speakers. It was refreshing to hear from notable women in the molecular biology industry. We also heard from several other distinguished speakers with differing backgrounds and ethnicities. I felt the keynote lineup reflected the diversity of the audience well.
Second, ISCB perfectly handled ADA accessibility and accommodation. For example, there were multiple American Sign Language (ASL) interpreters in attendance who translated for Deaf and Hard of Hearing attendees. The interpreters took turns on stage and were easily seen by everyone.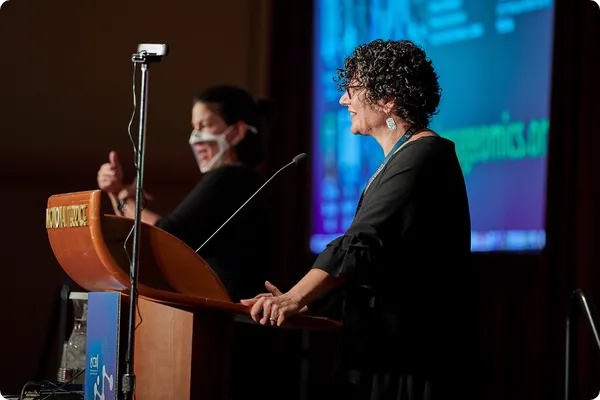 Lastly, the ISCB team handled religious and dietary food accommodations with ease. The venue catering team not only set up a separate table for dietary meals, but they also packed each lunch into a convenient to-go box. Attendees loved grabbing their containers, heading outside, and catching some sun during their lunch breaks. In the end, everyone got healthy meals that fueled them through the day.
Bel says the easiest way to ask for attendee preferences and dietary needs is during the event registration process. She suggests providing a section for noting needs and following up with questions if necessary.
More Insight on Hosting Events
Planning events is one thing, but ensuring they run smoothly is another. Bel Hanson, CMP, DES is a shining example of an industry leader. I would like to thank her for opening my eyes to the real rewards, excitement, and hard work that go into planning meetings and events.
Event professionals are seasoned "sea captains," constantly navigating the unpredictable waters that come with scheduling, coordinating, and troubleshooting a conference. They are constantly learning, adapting, and thinking creatively to keep their events afloat. They really are unspoken heroes.
Let me know in the comments below:
What is your favorite thing about being an event professional?
What are some of the greatest event planning challenges you face?
If someone was interested in becoming a planner, what advice would you share?
If it's useful to you, your insight will be useful to others as well! Share the love by starting a conversation below.
Fun Event Management Tips from Tag/Talk
If you enjoyed reading this article, don't forget to check out the other tools, resources, and content the Tag/Talk blog has to offer. By subscribing to Tag/Talk, you'll learn all about the latest industry trends, tips and tricks for busy event professionals, stories and advice from fellow planners, and more sent straight to your inbox.
Our readers love our articles, including the following reader favorites: