Back to Blog Listing

Ellen Elinchev
Ellen is a former copywriter for pc/nametag.
Global meetings and events are at the forefront of sustainable change with more and more event pros planning green meetings to reduce negative impacts on the environment.
This article offers everything you need to know about event sustainability.
The Meeting and Event Planner's Guide to Sustainable Events
We're in an era of ever-changing technology, economic investment, and advancing sustainability for the global meetings and events industry. Estimated at $840 billion annually and growing, meetings and events play a crucial role in the success of business throughout the world.
While the industry offers invaluable contributions of learning, entertainment and networking for attendees, its waste and carbon footprint are undeniable.
According to EventMB, the average waste for a three-day, 1,000-person event is the equivalent of four compact cars or six tons. Of that waste, 2.6 compact cars ends up in a landfill and 530 metric tons of CO2e (carbon dioxide equivalent) is created.
Learn how more event stakeholders are working to reduce these negative impacts on the environment by practicing sustainability through their events. Discover the standards they follow, how they plan for sustainable events, the strategies they use, and what the future holds for this extraordinary industry.
Table of Contents
Looking for something specific? Jump ahead to the topic you are looking for.
What is the Standard for a Sustainable Meeting?
The International Organization for Standardization, or ISO, is an independent, non-governmental global organization bringing members with expertise together to develop standards that provide solutions to worldwide challenges. The organization has a membership of 164 national standards bodies or one member from each country.
The international standard for event sustainability management systems, ISO 20121 is a practical tool for managing events that employs the three parts of sustainability – economic, environmental and social.
While the internet and social media create tremendous possibilities for global connections, events provide the efficiency, nuance and sheer pleasure of face-to-face contact. Unfortunately, the downside to events is what they leave behind: as people in large numbers get together, they create significant amount of waste, strain local resources like water and energy, and cause tensions due to the close proximity to nearby communities. Additionally, events can require several partners and suppliers for organizing and servicing the event.
ISO 20121 is very important, providing a foundation for events and state-of-the-art-solutions for the worldwide event industry, because it was developed by representatives of this sector on an international scale. The standard takes on the event industry's challenges in all three levels of sustainability – economic, environmental, and social – and at every stage of the supply chain.
Who benefits from ISO 20121
The standard benefits all players in event management which include:
Event organizers
Event owners
Workforce
Supply chain (catering, construction, transportation)
Participants
Attendees
Regulatory bodies
Communities
ISO 20121 represents best practices for event planners by providing an organized, process-based approach to managing events. Utilizing this globally accepted framework planners are able to demonstrate their sustainable initiatives in a credible and transparent way.
How ISO 20121 is the ideal framework for events
This standard applies to any organization or individual and all types of events, whether the event is a conference, exhibition, sporting competition or music festival. No matter the size of your event, ISO 20121 is as relevant for small company meetings as it is for large conferences. It requires monitoring and measuring, so it can reduce resources and cut costs.
ISO demonstrates sustainability in a globally recognized manner, so events in different geographical locations with different sustainability issues, still implement the ISO 20121 framework. Additionally, it offers a common international language for events management with a plan for global tendering and comparison of offers, encouraging international trade.
This standard can also be of great benefit to your company's processes as well as your customers and stakeholders, such as regulators who have health, safety and environmental responsibilities related to events. When local communities and non-governmental organizations have concerns about an event, they too can use the standard as a foundation for their dialogue.
With global discussions shifting from climate change to climate crisis, more industry leaders are using ISO 20121 to guide their venue or event best practices.
Green building initiatives started the sustainable venue movement
Many venues throughout the world are making smart decisions by embracing sustainability. They're positioning it as less of a trend and more of a way of thinking, which makes sustainability a natural part of doing business.
Often when completing a venue search, event planners look for venues that hold green building certifications like the Leadership in Energy and Environmental Design or LEED®. This globally recognized green rating system applies to virtually all building types and provides a framework that project teams can follow to create healthy, highly efficient, and cost-saving green buildings both inside and out.
Many of these forward-thinking LEED certified venues are also…
Compensating for emission with carbon offsetting
Using renewable energy to power buildings
Reducing reliance on CO2 forms of transportation
Collecting rainwater and recycling grey water
Using rooftops to generate solar power
Using rooftop real estate to cultivate urban gardens and install apiaries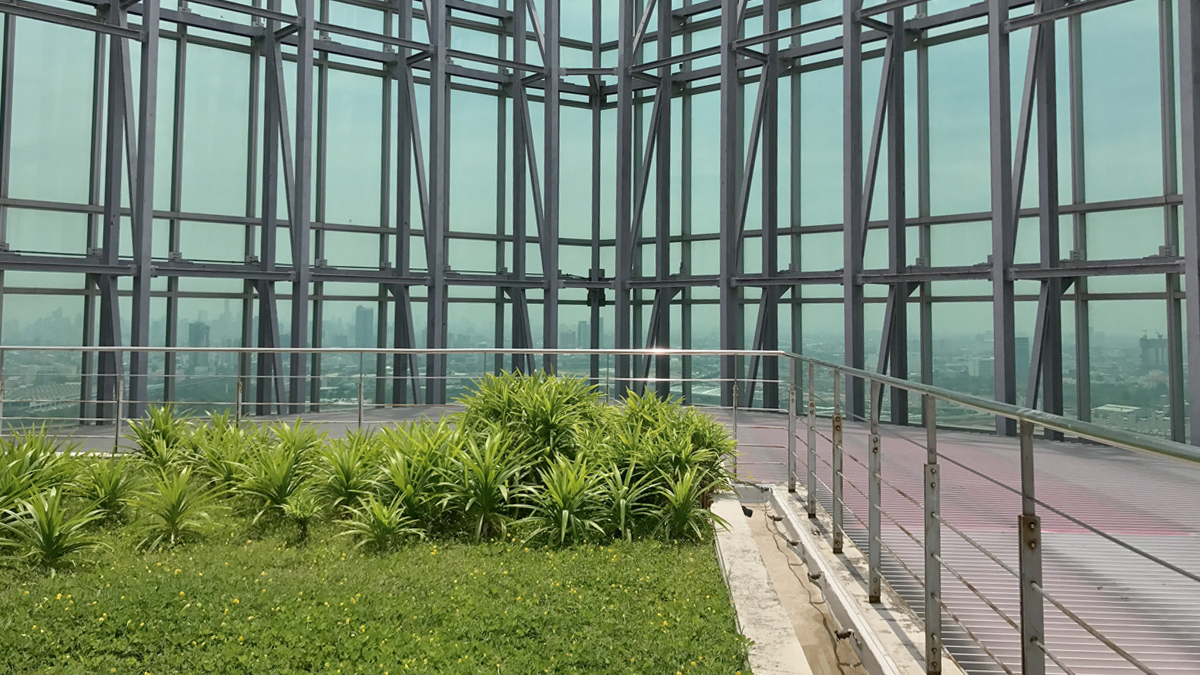 A leader in sustainability, Orange County Convention Center in Orlando, Florida provides a host of green services to planners, exhibitors and attendees such as recycling collection bins in all meeting areas, fresh, chemical-free vegetables grown at their Center-To-Table gardens, five different solar energy programs that contribute to the convention center's renewable energy efforts and much more. The convention center is also the first in the United States to have received ISO's Environmental Management Systems certification and LEED accreditation.
Another venue pushing the status quo is located in Chicago, Illinois. Atop the McCormick Place Convention Center is a 2.5-acre rooftop garden that produces seasonal yields of up to 7,000 lbs of local vegetables and herbs that can be offered as part of their catering options.
At 2.6 million square feet in total, this convention center includes assembly seating for 18,000 and 173 meeting rooms and is the first venue in the world to receive Green Seal® Certification. McCormick Place is also in the process of unveiling a food recycling system that turns waste into energy and nutrient-rich fertilizer.
While these days the most attractive venues are those that promote environmental stewardship, the event is the best representation of sustainability an organizer can provide.
Examples of Sustainable Events
Sustainability is a broad, expansive concept and often difficult to define. The Environmental Protection Agency sums it up as:
"Everything that we need for our survival and well-being depends, either directly or indirectly, on our natural environment. To pursue sustainability is to create and maintain the conditions under which humans and nature can exist in productive harmony to support present and future generations."
So, of all the environmentally conscious terms out there, like "green," "eco-friendly," and "ethical," sustainability sets the focus on the future. It means the item or action, in this case, "event," is generating environmental, social and economic benefits, while not using up too many natural resources or causing pollution.
Here are two examples of sustainable event management practices that will help you with your environmental event ideas.
What is a zero-waste sustainable event?
A zero waste event, or "zeewee" as it's nicknamed, can be any size, from a large sporting event to a community fundraiser. The ideal zero waste event is one in which the organizer has an extensive plan in advance to reduce solid waste from the event by reusing various items such as signage and setting up zero waste stations for composting and recycling food, paper products, and plastics.
A good tip is to offer several bins, each clearly marked or color-coded for different types of waste. That way, people don't accidentally place their plastics in the bins meant for food waste or mistake the recycling stations for garbage disposal bins. This practice also makes the job of the waste handlers much easier post event.
Some event organizers have the capacity and resources to plan such a sustainable event, particularly if it's a large one. They develop an extensive sustainability policy, include stakeholders such as suppliers who align with their policy, train staff and educate attendees, construct bins for recycling, compost and other materials, and develop other creative initiatives that involve the three R's of waste hierarchy: Reduce, Reuse, Recycle.
A great example of a zero waste event is the annual Waste Management Phoenix Open held in early February. Taking sustainability to a new level this event implemented a comprehensive sustainability program to manage and reduce impacts on the environment from materials, water, energy usage and greenhouse gas emissions.
Thanks to these initiatives, the Waste Management Phoenix Open is the largest zero waste event in the world with upwards of 700,000 people attending annually.
What is a "Leave No Trace" sustainable event
In the mid-20th century, U.S. government agencies came up with "Leave No Trace Land Ethics," a set of outdoor ethics promoting conservation in the outdoors.
Leave No Trace™ Land Ethics consists of seven principles:
Plan ahead and prepare
Travel and camp on durable surfaces
Dispose of waste properly
Leave what you find
Minimize campfire impacts
Respect wildlife
Be considerate of other visitors
Standing by "Leave what you find" is Burning Man, the largest no-trace event in the world, held annually in a temporary city called Black Rock City in the Black Rock Desert of northwest Nevada. Burning Man attracts 80,000 global participants to the desert for nine days to experience artistic self-expression through experimental and interactive sculptures, buildings, art cars and other media.

Event organizers established the 10 Principles of Burning Man, one being "Leaving No Trace" which states:
"Our community respects the environment. We are committed to leaving no physical trace of our activities wherever we gather. We clean up after ourselves and endeavor, whenever possible, to leave such places in a better state than when we found them."
Attendees practice recycling, composting and renewable energy at the event and reduce their traffic footprint by using buses and carpools. They also manage their own trash.
The Burning Man Project, a non-profit organization, continues to go to great lengths to minimize its impact on the environment by establishing the 2030 Environmental Sustainability Roadmap, a plan based on the Intergovernmental Panel on Climate Change (IPCC) which states we have just 12 years to make substantial changes to our way of life, or the global temperature will rise above the 1.5 degrees Celsius (2.7 degrees Fahrenheit) level of warming the planet can sustain.
Common Misconceptions About Sustainable Events
Your event certainly doesn't have to be zero waste to be called sustainable. You may be limited by budget, transportation, venue, bandwidth, or any number of factors, but you can still implement sustainable initiatives at your next event.
The Worldwide Exhibition for Incentive Travel, Meetings and Events (IMEX), is the largest annual global trade show for event planners. The organizers are committed to leading through best sustainability practices, supporting local communities and inspiring the meetings and events industry to maximize its efforts.
While IMEX is a larger event with the ability to roll out several sustainable practices at a single event, they believe in sharing lessons learned with their community of planners. Through their Sustainable Exhibitor Guide, meeting planners and event organizers can learn about the largest green initiatives and how to implement.
Here are a few easy green meeting ideas IMEX recommends:
Reduce the usage of single-use plastics and paper products
Only provide sustainable giveaways
Arrange to have your booth built of sustainable and recyclable materials
Use only public transportation or walk to and from the event
Unlike the myth that still pervades planners about the higher cost of going green, a sustainable event can save money for your business and bottom line, even by making small changes. Eco-efficient practices like avoiding products you don't need, reusing those you have, incorporating vegan and vegetarian menus, and replacing bottled beverages with water stations are all cost-saving opportunities.
To understand your event's environmental impact and what you can do to improve it, you need to know where you're starting from. Analyze things like travel (for your staff, sponsors, speakers, vendors and attendees), waste, food and beverage, energy, printed materials, and venue. Out of these areas, what is the largest drain? To make the biggest difference, it's often best to start with the biggest area of concern.
Reducing your events' impact on the environment will improve the sustainability of your business, too. When you're less dependent on natural resources and can deal with the rising costs due to climate change, your business has a greater chance of long-term success and profitability.
How Do You Plan a Sustainable Event?
Sustainable event management integrates environmental, economic, and social responsibility into eco event planning. You'll need to consider all the needs and values of different stakeholders that are impacted by your event. While you're taking steps to reduce significant negative impact on the environment such as solid waste, you're also finding ways for your event to leave positive and lasting impressions that benefit communities, such as volunteer and philanthropic projects.
As you begin your event planning, we recommend you create a sustainable event management policy. This policy requires you to consider all of your environmental touch points and factor them into the entire planning process, minimizing your event's waste and carbon footprint.
How to create a sustainable event management policy
A Sustainability Event Management Policy may sound like a mouthful but it's actually a great way to organize your thoughts before you dive into the event planning process. To help you get started with your Sustainable Event Management Policy, we have a curated list of dos and don'ts to get you through your policy creation process.
Do: Itemize priorities so goals are achieved.
Don't: Wait to the last minute to add green practices.
Typically, last-minute green practices are cobbled together using existing best practices with new ideas thrown in and can appear as a mish-mash of random acts that lack clear objectives. You wouldn't plan your event without specific financial objectives, so why should your sustainable goals be any different?
Do: Train staff and vendors in how to spend time and resources.
Don't: Assume everyone knows what to do or take everything on yourself.
While finding the time during your busy day to discuss the program with stakeholders, it's important that a sustainability policy formalize expectations and give clear priorities from the start.
Do: Reduce risk to your company image.
Don't: Neglect your company's rights or reputation.
Events are the public face of organizations and sponsors and can face risks to their reputation. A sustainable event policy can be the vehicle to protect against ethical issues, irresponsible sourcing decisions, corrupt bidding processes, labor disputes or any other social or environmental issues that can cause negative public relations.
Now that you have a thorough understanding of what to do and not to do when creating your first Sustainable Event Management Policy, let's start crafting your very own.
7 steps to creating a sustainable event management policy
Clarify the scope. In the beginning, it's necessary to decide what the policy will apply to. Will it cover one event or multiple events? One department or an entire organization? Will the policy control or merely influence the event? Will just a part or the entire event be affected by the policy?
Research issues. Your policy must deal with the relevant issues and concerns that are specific to your event. Who is the most qualified to define these problems? Who has the better perspective on the issues as they arise? Consider your most important sustainability challenges and whether they match the views of your stakeholders.
Talk to stakeholders. As an event planner, you may have the perspective that solid waste is your event's biggest sustainability problem given it is also something you have control over. But your stakeholders have different priorities, and your attendees feel strongly about food sustainability. One way to address issues with stakeholders is to conduct focus groups. Find out their primary concerns about event sustainability. Another way is to conduct surveys that include sustainable questions to your event's target demographic and past attendees.
Organize resources. Determine whether you have the available resources of time and money to fulfill your sustainable event policy. Achieving this step ensures you're equipped to achieve what you set out to do.
Focus on intentions. Your sustainable event policy should clearly identify what you want to accomplish. While you don't need to get into the minutia of action plans and technical requirements, it's critical that overarching statements about your policy are prioritized and agreed to.

Include the core elements of your event. This core elements consist of your event values, event issues, event goals and event commitments.

Roll out and engage stakeholders. Inform sponsors, speakers, attendees and vendors of the policy, so they are aware of it and what to expect. This can be done through contracts, agreements, registrations and confirmations. Share the policy progress with stakeholders and media relations.
Looking for additional information on sustainable event management policy? ISO 20121, the standard for events, also offers guidance on determining the core elements for your event sustainability policy.
Once you've created your policy, consider the following strategies for an organized, well-executed green event.
Strategies for a successful sustainable event
As we said before, sustainable events don't have to come at a high cost or even require a ton of additional planning once you create your organization's Sustainable Event Management Policy. Take a holistic approach to event planning by leveraging these six strategies for creating a successful sustainable event:
Find a city and venue with a good transportation system that is centrally located if possible. Focus your event activities in one place to avoid unnecessary and costly transportation.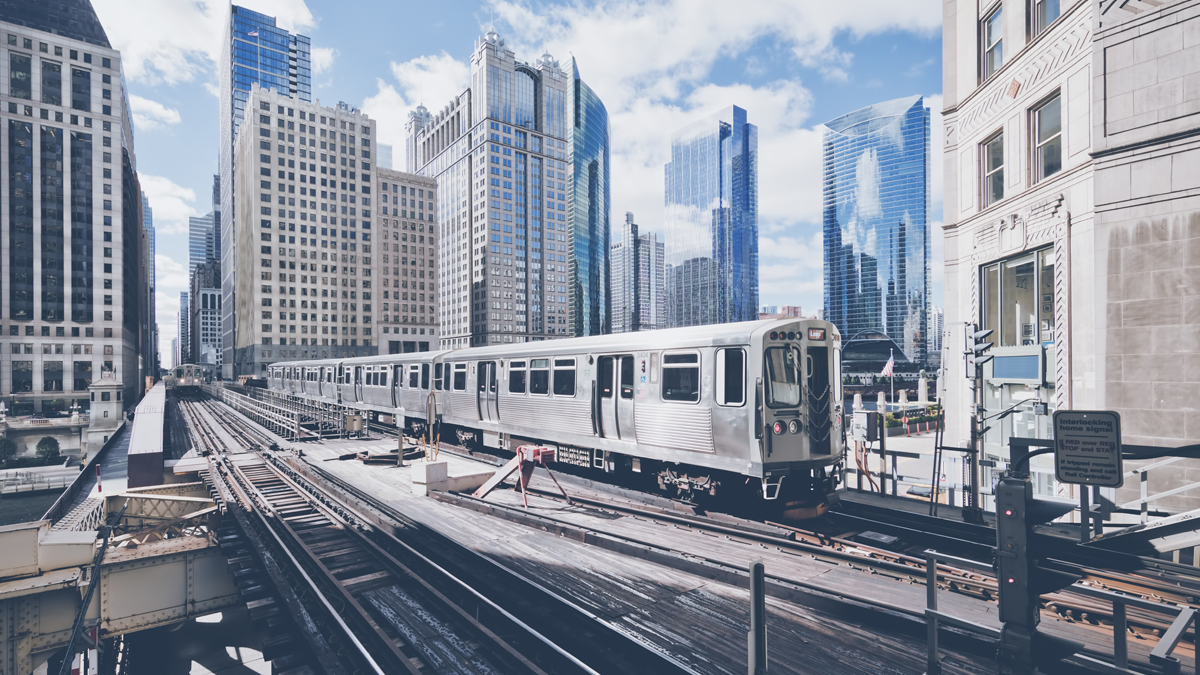 Use smart procurement practices that favor socially and environmentally responsible local suppliers. When sourcing catering, for instance, use seasonal, organic, and locally sourced food and beverages, and choose menus with vegetables and poultry dishes over those with red meat.
Manage waste by keeping the three Rs of waste hierarchy in mind: Reduce, Reuse, and Recycle. Avoid printing costs by opting for online registration and event apps. Replace plastic cutlery and paper plates and cups with reusables – silverware, china, and glassware. And, opt for tap water where possible rather than buying bottled water.
Organize team-building activities that give back to the communities associated with your event and contribute to your responsible business goals. Boost your brand by communicating your efforts to organize the event responsibly to all stakeholders.
Offset any emissions that were impossible to avoid after the event. There are many certified carbon offsetting project categories like wind energy, waste management, forest management, and agriculture that provide social benefits and offer positive environmental impacts.
Consider offering a hybrid event with virtual technology to increase your reach, attract new attendees and reduce your event's carbon footprint.
Besides cutting energy costs and reducing CO2 emissions, climate-friendly event strategies can also be a source of event sponsorship and participant goodwill. By acknowledging your carbon-conscious efforts, you're assuring participants that you are being responsible and they feel better attending, knowing carbon impacts are minimized and mitigated.
Remember, your sustainability plan most likely matches the ideals of a large number of your current or potential attendees. When you can meet their expectations for the event, they're more likely to participate or come to future events.
The future of sustainable events
It is important to understand the future outlook for sustainable meetings and events. What used to be a business add-on, sustainability now encompasses a holistic way of doing business that is becoming more of a cultural movement within the meetings and events industry.
As more Millennial and Generation Z attendees enter business world and attend events, they bring with them the need for authenticity. Recent surveys found that for these generations, climate change is of greatest concern. And, they're more willing to align with a company that mirrors their values, beliefs and political views.
Sustainable practices are attracting those of equal mindset
Millennial and Gen Z views on sustainability are also pervading festivals: the biggest trend showing up at music festivals is sustainable fashion. With everything from biodegradable glitter to vintage footwear, some of the most popular music festivals worldwide are abound with low-impact clothing and accessories.
But make note: this is a trend, not a short-lived fad, reaffirming that these young-generation attendees really do care about minimizing their carbon footprint, avoiding plastic waste, and limiting their environmental impact.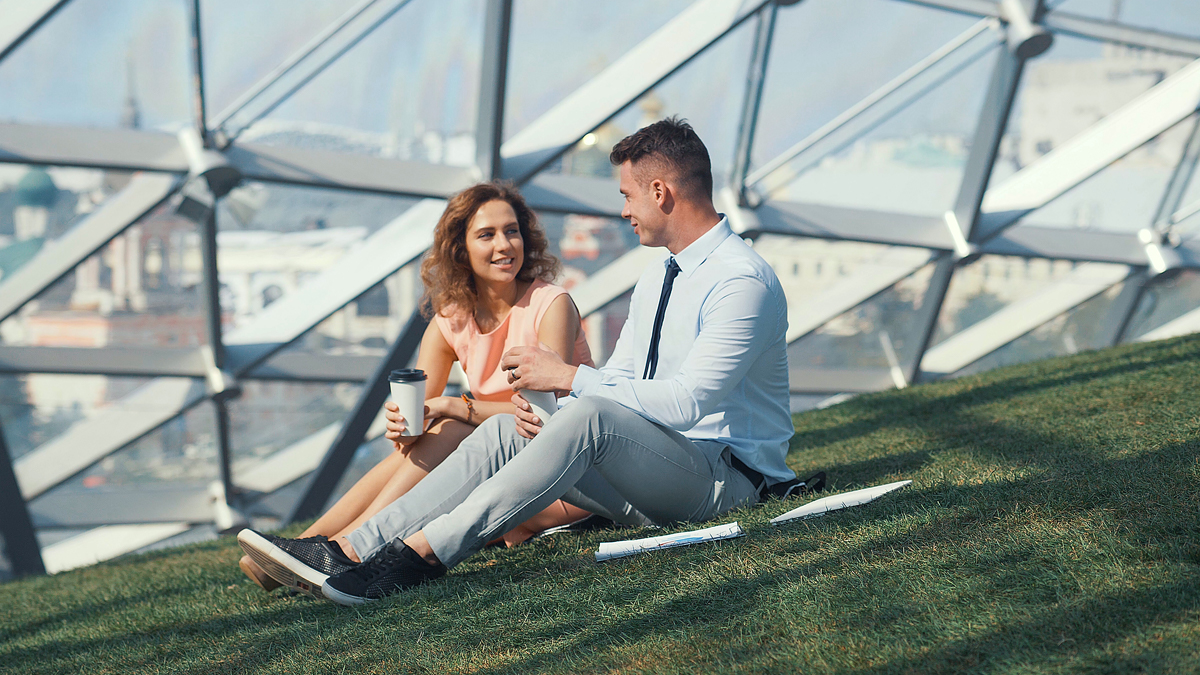 Against this backdrop of consumer and employee demand for responsible companies with shared values, businesses are reaping benefits by being at the forefront of sustainability. Research indicates that engaging in sustainable practices builds reputation, prevents risks, contributes to shareholder value over time, creates new opportunities for growth, and results in cost savings.
It's no longer about recycling at events, but more about creating a comprehensive approach to not only the environmental, but also the social and economic aspects of sustainability. While companies are taking steps to reduce their environmental footprint and reducing risks in the supply chain, they're also tackling issues such as modern day slavery and gender equality, as well as diversity and inclusion.
For many event stakeholders, their hard work is paying off. To attract business, they're actively promoting their environmental certifications and awards. The Melbourne Convention and Exhibition Centre (MCEC) in Australia's second largest city, promotes itself as the first convention center in the world to be awarded a 6-star Green Star environmental rating.
Among their long list of sustainable practices, MCEC has reduced carbon emissions per square meter by 16% and are on track to achieve their target of a 30% reduction by 2021 against 2015 levels. With many initiatives in place to divert waste from landfill, they're also the first convention center in the world to keep attendees caffeinated sustainably by recycling Nespresso pods (65,000 a year).
Members of the global event supply chain partner for the common good
Two global event suppliers, Marriott International and Ecolab have come together to tackle sustainability. Marriott International, the world's third largest hotel chain and Ecolab, a global provider of water, hygiene, energy technology and services have committed to achieving their shared sustainability and social impact goals by 2025.
The three key objectives that Ecolab and Marriott intend to achieve at more than 6,500 Marriott-owned properties across include:
The reduction of water intensity by 15%
The decrease in carbon intensity by 30%
A reduction in waste to landfill by 45%
Marriott is also actively working to ensure these operational changes do not impact the overall guest experience.
"We want to be known as the world's favorite travel company while fulfilling our global responsibility to be a force for good. Partnering with a solutions provider such as Ecolab helps us achieve our sustainability goals and ensure that we provide an exemplary experience to our guests," says Denise Naguib, Vice President of Sustainability and Supplier Diversity at Marriott International.
This partnership is just one example of how event management suppliers can make positive and sustainable impact wherever they do business.
Future accords, regulations and legislation for change
In April 2019, the French Parliament enacted PACTE – also known as the Action Plan for Business Growth and Transformation. This ambitious reform to improve business in France is also a drive to make them more sustainable.
The law creates the "mission society." A company can register if it specifies a mission, or social and environmental goals beyond profit. The company must also form a board separate from the board of directors to evaluate progress. This legislation marks the beginning of a huge movement that is forecasted to include 10 to 20% of French companies and means that environmental and social purpose beyond profits will be the model to follow.
The highly influential Business Roundtable Group made up of 181 U.S. CEOs met in the summer of 2019 and published a statement reframing the purpose of businesses and corporations as stakeholder value, not solely shareholder value.
While the statement covered all aspects that generate all-term value for all stakeholders, one of the purposes listed in the statement focuses on corporations supporting the communities in which they work, respecting the people within these communities, and protecting the environment through sustainable business practices.
Many drivers for sustainability include international initiatives set by the United Nations Sustainable Development Goals. As we look beyond 2022, we're bound to see more environmental action taken by governments, corporations, agencies and non-profits.
Share your organization's sustainability goals
We want to hear from you! Tell us about your organization's sustainable initiatives, policies and procedures below.
About pc/nametag
As a longtime supplier to the meetings and events industry, we offer over 1200 and (growing!) eco-friendly products that fall into one or all three Rs of waste hierarchy: Reduce, Reuse and Recycle.
We are the first in the supply industry to offer an eco-friendly event badge that is made of a degradable plastic laminate and offers easy disposal after an event.
We also practice social and environmental responsibility when making decisions about our operations and facility. As a recipient of the Certificate of Environmental Excellence, a program by Alliant Energy that empowers businesses to use energy generated by wind turbines to power their facility, we are committed to using 25% of our office energy from renewable energy sources.