Did you know that hosting an eco-conscious event often starts with your vendor network? From ethical sourcing to eco-friendly manufacturing and shipping, your supply chain plays a big role in managing the size of your carbon footprint.
When looking at sustainable manufacturers and suppliers, what should event professionals look for? What questions should they ask? Use the tips in this article to help you evaluate vendors and suppliers to create a greener event.
Event Supplier Sustainability: Why Does it Matter?
Your event's sustainability program is not just about respecting the environment and going carbon neutral. It is also about increasing brand loyalty, boosting your budget, and impressing shareholders. Your partnerships with sustainable suppliers (like those with LEED certifications, Energy Star ratings, or Standards such as ISO 20121) can help you achieve these goals.
Lean on your event vendors and suppliers to help you reduce negative impacts on the environment while still giving attendees the same exciting event they have come to love. Start your search at the Green Business Bureau to see if your current or potential partners are listed as members. Membership in such a group could indicate demonstrated dedication to using greener materials, cleaner transportation practices, and low-to-no waste commitments.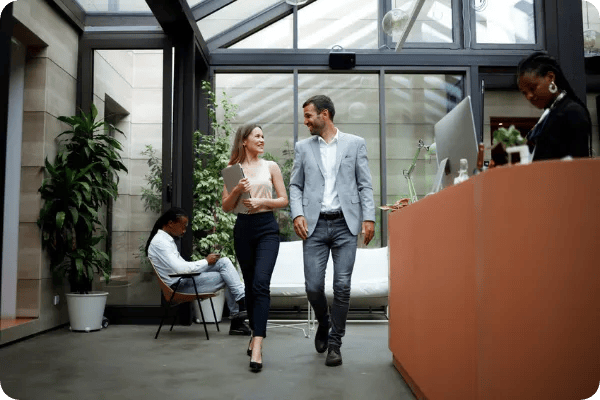 How to Find and Choose Sustainable Event Vendors and Suppliers
How are your current suppliers meeting their own sustainability goals? What sustainable initiatives have they put into practice? Whether you are starting fresh with new suppliers or looking for a change, read the following tips to help you identify manufacturers, suppliers, and vendors who share your environmental values.
1. Partner with a LEED-certified event venue.
Event venues often dictate a lot of choices with supply and management practices, so make sure to choose one that makes hosting a sustainable event easier. LEED-certified venues are globally recognized as leaders in sustainability and will help you achieve your eco-event goals.
Renewable energy sources, efficient lighting, low-flow water fixtures, and waste reduction programs are just a few great amenities a LEED-certified venue can offer to support your green event. Look for a venue management team that is eager to share with you their corporate social responsibility (CSP) to the environment.
TAG TIP: Use the Green Venue Selection Guide to collect information from hospitality venues during the RFP process. This U.S. Green Building Council resource is designed to help you identify and select the greenest conference centers and hotels for your event needs.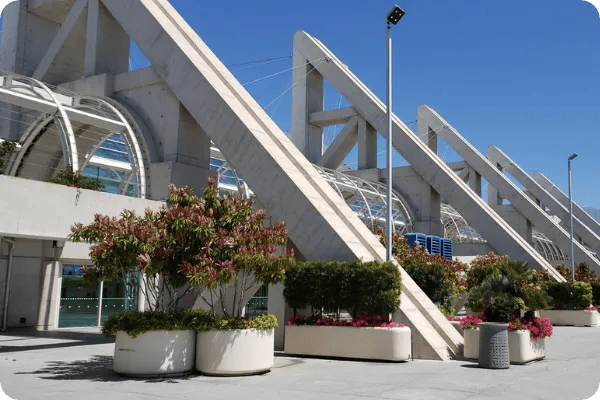 The San Diego Convention Center has achieved Gold-level LEED certification for its extensive recycling program, LED light fixtures, charity donation programs, and more.
2. Book an eco-hotel for attendee accommodations.
As the green travel industry grows, so will the demand for environmentally conscious hotels. Impress your attendees by booking a hotel that uses sustainable practices to reduce its environmental impact. Not sure how to find a green hotel in your area?

Use the following websites to identify sustainable hotel choices for your next event:

Look for hotels that offer sustainability reports. Usually available online, these reports discuss a hotel's commitment to sustainable initiatives. This may include carbon offset programs, energy consumption, linen reuse, waste management efforts, plastic policies, eco-friendly cleaning supplies, community impact, and more.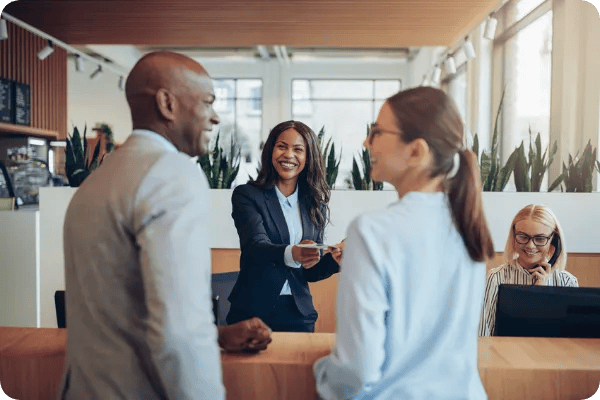 3. Get creative with eco-friendly transportation methods.
Location plays a factor in how your attendees, speakers, staff, and exhibitors will travel to your venue. Depending on the location of your event, encourage attendees to take a shuttle, train, subway, taxi or ride-share program like Uber or Lyft to your venue. Public transportation can drastically reduce carbon emissions and help your event run more smoothly.
Partner with a transportation company to provide a pre-planned transportation system so everyone arrives at the same time, in the same place. This way, attendees won't need to worry about finding public parking or getting lost on the way to the event. You might also consider choosing a venue that is within walking distance of your host hotel.
TAG TIP: Use event transportation as a sponsorship opportunity. This is a clever way to offset the cost of transportation and increase brand exposure for your sponsor while providing an amenity for your guests.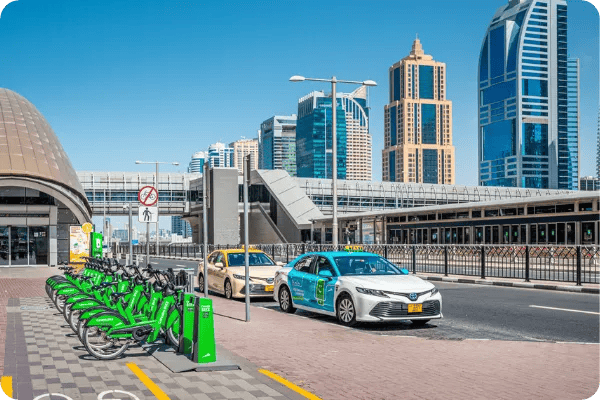 4. Source sustainable event badges, cotton lanyards, and eco-conscious meeting supplies.
While the meetings industry offers wonderful learning, entertainment, and networking opportunities, one thing many event professionals don't love is the massive amount of event products that go straight to the landfill each year. Printing and packaging can create even more waste, causing global climate change to worsen.
Are you wondering what you can do today to change your habits and make decisions that won't negatively impact our environment? Start by investing in eco-friendly badges, lanyards and event supplies. Use your green event supplies to tell your brand story and convey a message!
TAG TIP: Start with a recyclable plastic event badge or biodegradable event badge. Pair this with an organic cotton lanyard or recycled lanyard, then finish the look with biodegradable badge ribbons.
5. Use a green catering company to minimize food waste.
Catering is a key polluter in the events industry. Taking a more sustainable approach to your event's food and beverage plan can make a big difference in eliminating unnecessary waste. When looking for a caterer or when planning a menu, take the following points into consideration:
Does the menu include seasonal food items?
Does the menu include locally grown or produced items?
Can meat items be sourced from a local farm?
Does my caterer have a waste reduction plan?
Can any items (like tea or coffee) come from a sustainable source?
Can leftover food be donated?
Ask your selected caterer how they plan to aid in your sustainability goals. For instance, how will they keep food waste and travel mileage to a minimum? What are their waste management practices? Are they willing to donate sealed, unused leftovers to charity? Your caterer should help you achieve your goals, impress attendees, and help them enjoy your event to the fullest.
TAG TIP:

Ask about biodegradable disposables as an alternative to foam or plastic products. Cutlery made of USDA-certified organic bamboo, for example, is compostable so you can rest assured you are making a green choice.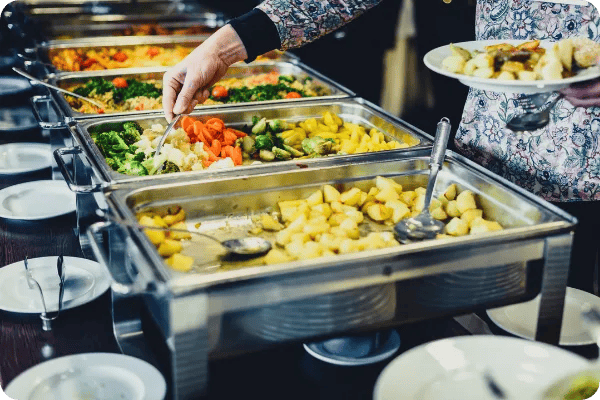 6. Feature sustainable décor, eco-friendly gifts, and furniture rentals.
When it comes to decorating tables at your meetings, work with a local greenhouse or florist to create long-lasting, eco-friendly centerpieces. Living herb centerpieces and potted plants can be taken home by guests after your event and planted in their own gardens as an environmentally friendly giveaway.

As far as furniture and décor, partner with an event rental company. Not only is this option cheaper than buying, but you will also find comfort in knowing that the items you rent can be used repeatedly without being sent to the landfill after. Another great benefit of renting event furniture and décor is that you will not incur extra costs to manage and maintain supplies.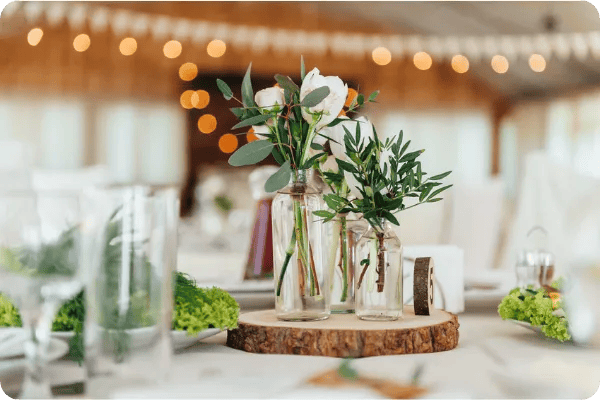 Sustainable Event Planning Starts with You!
Implementing sustainability practices is a great step toward protecting the environment for years to come, starting with events. Asking the right questions of your manufacturers, suppliers, and vendors will help you narrow down your options and find partners who support your mission to go green. When vetting a new or existing supplier, try asking the following:
Where do you source your products from?
Does your organization have a recycling policy?
Does your organization have a food waste policy?
What is your organization's stance on single-use plastics?
Do you hold any sustainability certificates or standards?
Are you able to work with local and seasonal food options?
Are you partnered with any green charities or initiatives?
Are you able to source sustainable decor items for my event?
What are your suggestions for creating an eco-friendly conference?
The right vendor or supplier will be happy to have these conversations with you. Some will even custom-tailor a quote for you based on your event needs. For instance, your caterer can base their menu around seasonal produce or local meats, or your event badge supplier can walk you through recyclable, biodegradable, and eco-conscious event supplies.
What sustainable event vendors do you work with? What do you love most about them? Leave a review in the comments so other event professionals can get inspired by your experience!
READ NEXT