Take a moment and think about the last time someone recognized you for a job well done. (Really think about it and remember how you felt.) That rush of happiness and excitement you experienced in that moment is exactly why showing appreciation to your team members throughout the year is so important.
Appreciation is a basic human need. People want to feel good about themselves and know that their work is valued. By using employee appreciation ideas to recognize employees regularly, you'll see their satisfaction and productivity rise. They'll be more likely to put in extra effort without being asked.
Check out our list of virtual recognition ideas your team members (especially those who work from home) are sure to love. Don't forget to download your free Essential Employee Engagement Toolkit at the end!


1. Publish employee recognition posts on your organization's social media platforms.
Today, social media has become one of the most powerful tools for marketing, sales, brand awareness and relationship building with customers. Don't forget to use your social media platforms to their full potential, including highlighting team members and their achievements to show your appreciation for them!
For example, celebrate a work anniversary, years of service, customer service awards, big promotions or work-related philanthropy. Start by recognizing departments on a rotating basis. Each month, highlight a team for one great achievement or contribution they've made. The goal is to make team members feel special for their positive contributions to the community and company. Let them know that they're appreciated!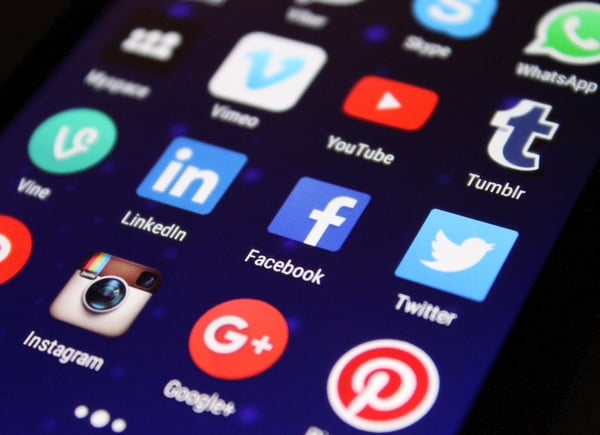 2. Create a virtual recognition wall.
Your team's bulletin board is probably packed with updates, achievements, statistics and kudos — all things that help your team members feel proud of the work they accomplish. Take this same bulletin board concept and bring it online with creative employee recognition ideas.
Create an open forum (such as a "Cheers for Peers" or "Wall of Fame" channel) on your organization's intranet site, Slack, Microsoft Teams, TinyPulse or other interactive program. This is the perfect place for employees to post customer compliments, positive progress on projects, peer-to-peer thank you notes, and other notable achievements they'd like to share. Seeing uplifting messages like these can help improve moral and satisfaction at work.
Recognize your employees with awards given in "Cheers for Peers" channels such as team players, problem solvers, and coaches!
Employee appreciation walls, recognition board ideas and Cheers for Peers ideas can include shout outs to employees who go above and beyond in the workplace, outstanding achievements to show your employee's hard work on tasks projects, and compliments from co-workers.
Recognizing employees through a recognition board at work with a 'thank you' for their hard work can show them that they are appreciated for what they're doing in the workplace. Showing appreciation towards employees can motivate them even more, resulting in better work. A virtual recognition wall will have your team feeling more appreciated!
Did you know? Peer-to-peer recognition is one of the easiest ways to ease feelings of isolation among remote employees, reduce burnout and encourage employees to post their praise more openly for others to see.


3. Surprise employees with a custom gift box of company swag.
If there's one thing people love, it's getting a surprise package in the mail. Custom-curated gift boxes are one of the trendiest new ways to reach remote employees and give them that personal connection to your organization, no matter where they are.
The great thing about employee gift boxes is that they can feature virtually any type of swag item or personalized gift you'd like. They're also a great way to keep remote workers engaged and connected with your team from the comfort of their homes.
Start with a special theme, include company-branded apparel or gifts, or add a handwritten note to add meaning.
Need ideas? Read through our Guide to Employee Engagement Gifts

to view brandable promotional products including mugs, water bottles, apparel, wireless technology and more.
4. Design a virtual recognition background for team video meetings.
Want to make video conferencing with your team more fun and exciting while also recognizing and showing appreciation towards your employees? Use virtual backgrounds to your advantage. Most often used in Zoom and Microsoft Teams, background images have become one of the most popular ways to add personalization to remote team meetings.
If you need help creating a virtual recognition background, head over to Canva. This graphic design website offers a "freemium" version that lets you create a Zoom background using a pre-made template.
Upload your logo, artwork or images to the photo library, then get creative with different colors and fonts. Download your creation and voila! You have a professional-looking background to share with your team.
Tip: Nominate an "Employee of the Month" and provide them with a fun virtual background that can be displayed on internal calls.


5. Send a gift card to help them improve their home office.
A remote employee's home office plays a big part in day-to-day productivity, so make sure your team is set up for success. Sending a surprise gift card to remote employees is a win-win situation: It'll help them set up a more productive workspace, and it'll help you convey your appreciation for their dedication.
A gift card to Amazon or an office supply store is a good place to start. Instruct employees to spend the gift on items such as ballpoint pens, highlighters, stationery, a laptop stand, headphones, a Bluetooth speaker for workday jams, or even a lumbar support pillow for their office chair. To make the gift card more special, pair it with a handwritten thank-you note from you or your leadership team.


6. Give them access to an online professional development course.
Professional development is one of the most important parts of helping your team grow, both personally and professionally. In fact, 76% of employees say they want opportunities for career growth and a whopping 87% of millennials say professional development or career growth opportunities are very important" to them.
Give your team members the opportunity to work on special projects that are beyond their regular responsibilities but will also help them improve their professional skills and experience. Doing this will give them improved confidence in their ability to do a good job at a new task.
For more professional development ideas, read our list of continuing education resources to help your team upskill and reskill online.
7. Build camaraderie with a fun remote teams activity.
While online team building is certainly different than in-person team building, have no fear. Many of the principles are the same; all it takes is a little bit of creativity and ingenuity! Your goal is to help remote employees build connections through a virtual event, all while improving your company culture and employee engagement levels.
Most activities you can do in the office, you can also do virtually. For example, let your team members relax during a virtual coffee hour, or refuel during an online snack break. Themed lunches and happy hours are also bound to be a huge hit. Cater your activities to your employees and what they enjoy most.
Did you know? People enjoy activities they can bond over. Ensure your team has everything they need to fully participate in your activity with a curated gift box of items sent directly to their homes. Need ideas? View unique gift box ideas here.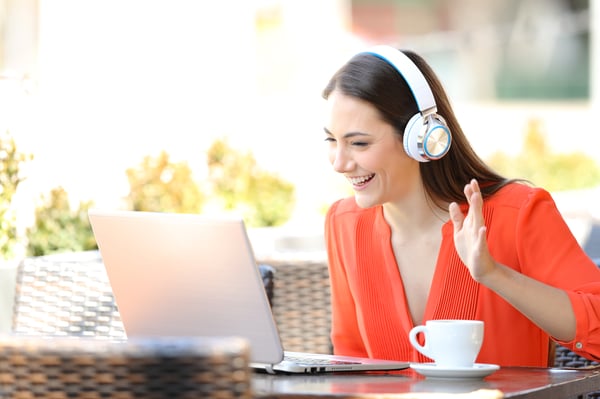 8. Host a virtual recognition event with fun awards.
People love every chance they can get to have fun and celebrate their achievements, so why not host an impromptu award ceremony or recognition event for your team? Hand out service awards and highlight the meaningful ways your remote team makes a difference. You can even get silly with it and hand out lighthearted awards like these:
"Walking Encyclopedia Award" – for the employee who loves to learn.
"Duct Tape Award" – for the employee who can fix any problem.
"Stand-up Comedian Award" – for the employee who makes everyone laugh.
"The Picasso Award" – for the employee who has a creative eye.
"The Giphy Award" – for the employee who's always sending .gifs.
"The Coffeeholic Award" – for the employee who drinks lots of coffee.
"Mission Impossible Award" – for the employee who pulls off a crazy deadline.
"Calmer of Storms Award" – for the employee who keeps calm during stressful projects.
"Brainstorming Wiz Award" – for the employee who brings new ideas to a project.
Present this award in a nice wooden frame to serve as a tangible reminder as a job well done. Mail it to their homes after the ceremony so they can display it and remember how much their work matters.
What virtual recognition ideas do you recommend?
At the end of the day, your main goal as a team lead is to use virtual rewards and recognition to inspire your remote working team to do their best, and empower them to recognize their wins and major milestones along the way. You can do this in a variety of ways using virtual employee appreciation ideas and your employees will thank you for it!
No matter the challenge, your team members continue to show up day after day and execute awesome results. Let them know they're valued and appreciated by designing a custom employee appreciation gift box. Then download your free copy of our "Essential Employee Engagement Toolkit" to keep your progress rolling.
READ NEXT: