Attending a conference, workshop, training, seminar, or virtual event is the perfect way to gain new knowledge, meet like-minded professionals and expose yourself to new perspectives in your field. Let's make 2022 the year that we expand our skillsets, earn continuing education credits, and prioritize our professional development goals!
Are you a meeting planner, event marketer, venue manager, supplier, buyer, or experiential events enthusiast? If so, you are in luck. Attend any of the meetings, conventions, and events in our 2022 round-up to learn the latest trends, meet vendors, find products, gain knowledge, meet people, and network!
*NOTE: Local health and safety mandates may affect or postpone listed conferences.
Table of Contents
Look out for pc/nametag badges and lanyards! 👀

In 2022, you may find yourself wearing one of our badges, lanyards, or badge ribbons at a conference! Don't forget to snap a picture or record a video, then tag us on one of our social media channels:
Event Planning Conferences 2022
Dates: January 9—12, 2022
Location: Las Vegas, NV
Attendance Options: In-person, Virtual
Convening Leaders brings together the brightest minds and innovators in the events industry to discuss one big question: "Where to next?" Attendees can tune in to powerful keynote sessions, participate in intimate workshops, attend networking receptions, and learn tips for tackling top challenges facing the industry today.
Dates: January 21—23, 2022
Location: Kansas City, MO
Attendance Options: In-person
Share, listen, and experience your "ah-hah" moment at the Event Service Professionals Association (ESPA) annual conference. This event is designed to help you grow in your role and build your CMP-qualified education through thoughtfully-crafted sessions, roundtables, keynotes, and mobile workshops.
Dates: March 1—3, 2022
Location: Las Vegas, NV
Attendance Options: In-person
Hosted by Northstar Meetings Group, the Independent Planner Education Conference caters to the unique needs of independent planners who are not associated with any 3rd party organizations. Gain industry insights from guest speakers, expand your network and meet face-to-face with top destinations, hotels/resorts, cruise lines, DMCs, DMOs, and tourism offices from the U.S. and around the globe.
Dates: March 14—16, 2022
Location: New York, NY
Attendance Options: In-person
This elite event for North American meeting and incentive travel buyers allows attendees to learn from industry experts, make invaluable business connections, and experience unforgettable activities around New York. Connect with premier international suppliers during pre-scheduled one-on-one business appointments and unique experiential activities.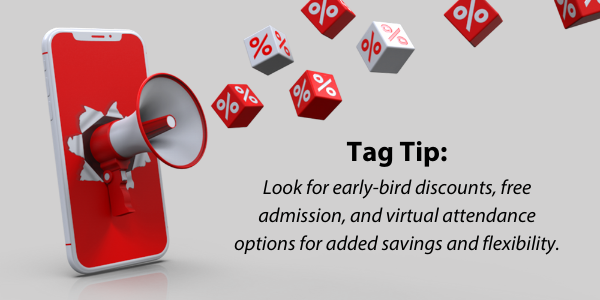 Dates: April 11—14, 2022
Location: Las Vegas, NV
Attendance Option: In-person, Virtual
What is the key to success in a new era of events? At Cvent CONNECT, you will find the answers as you explore one of the world's largest event technology conferences. Meeting and events professionals can expand their network of industry peers, while also experiencing the latest developments in event technology.
Dates: May 2—5, 2022
Location: Anaheim, CA
Attendance Options: In-person
The Special Event (TSE) is specifically designed with corporate planners, caterers, florists, event entertainers, rental companies, and similar professionals in mind. Learn how to stay competitive in your space, then meet with a variety of high-caliber suppliers, make industry connections, and find business solutions for any need.
Dates: June 21—23, 2022
Location: San Fransisco, CA
Attendance Options: In-person Only
Celebrate the 50th anniversary of the MPI community as you connect and collaborate with others in San Francisco! This multi-day conference features a robust schedule, including career coaching opportunities, attendee lunches, break-out sessions, and celebratory activities for this year's golden anniversary.
Dates: July 7–9, 2022
Location: Phoenix, AZ
Attendance Options: In-person
Being apart has reminded many people of the importance of human connections that enrich our personal and professional lives. PCMA's EduCon will bring people together and provide the time and space for attendees to reconnect with their community.
Date: Aug 8—10, 2022
Location: Detroit, MI
Attendance Options: In-person
Connect 2022 unites the most active planners, suppliers, and experts across multiple markets. This event's extensive list of educational sessions is perfect for attendees looking to learn how to advance their careers and businesses and drive meetings excellence.
Dates: October 10—13, 2022
Location: Oklahoma City, OK
Attendance Options: In-person
Presented by SportsTravel, TEAMS '22 attracts more than 1,000 attendees including CEOs, executive directors, event managers, and event suppliers from sports organizations. Participate in hands-on educational programming and gain industry insights from the thought leaders in sporting events.
Dates: October 11—13, 2022
Location: Las Vegas, NV
Attendance Options: In-person
Learn, network, and connect with global meetings professionals over four days in Las Vegas. Find inspiration from 3,500+ exhibitors, learn fresh ideas from 180+ educational sessions and participate in countless networking opportunities. IMEX welcomes professionals from a wide range of disciplines and sectors.
Date: October 2022
Location: New York City, NY
Attendance Options: In-person, Virtual
Meeting planners, business owners, event marketers, and PR professionals will love the Event Planner Expo 2022! This expo focuses on how to stay relevant with innovative digital marketing techniques and immersive networking. You will also learn how to position yourself for a successful, productive year ahead.
Date: TBD
Location: Washington DC Metro
Attendance Options: In-person, Virtual
Exhibition and Convention Executives Forum (ECEF) is an information-sharing and networking event for leaders at associations and independent organizers. You will find a robust schedule of networking opportunities, video galleries, C-level sessions, live Q&As, receptions, demonstrations, and more.


Date: Dec. 13—15, 2022
Location: Louisville, KY
Attendance Options: TBD
Expo! Expo! by the International Association of Exhibitions and Events (IAEE) focuses on three C's: Content, Community, and Connections! Programing caters to planners who want to learn more about industry best practices, research, trends, data, and more. Learn from a variety of experts on current topics, all in a unique learning environment that immerses attendees in the conference experience.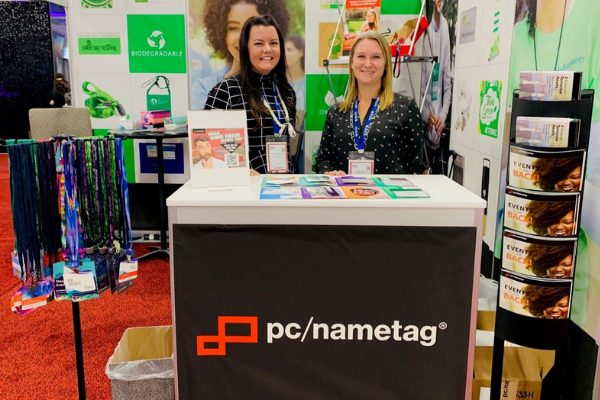 The pc/nametag team had a blast at IMEX America 2021. Will we see you in 2022?


Event Marketing Conferences 2022
Dates: Jan. 12—14; Jun. 23—25; Aug. 24—26, 2022
Location: Online
Attendance Options: Virtual
The Event Design Certificate Program is an immersive 3-day training course that teaches professionals how to apply design thinking to meetings and conferences. You will also receive 24 continuing education credits toward domain G (Meeting & Event Design) as defined by the Events Industry Council EIC.
Dates: March 14—16, 2022
Location: San Diego, CA
Attendance Options: In-person, Virtual
Discover the best social media marketing strategies from the world's top experts! At the end of this conference, you will have gained business-building ideas you can put to work for your business or clients right away. This event focuses on organic social marketing, content marketing, and paid social marketing.
Dates: April 27—29, 2022
Location: Las Vegas, NV
Attendance Options: In-person
Enjoy two full days of education and inspiration with fellow marketers! With more than 50 sessions to choose from, you are bound to find something useful here. Explore innovative products, meet partners and suppliers serving the industry, and raise your glass at the event's networking social hours.
Dates: September 13—16, 2022
Location: Cleveland, OH
Attendance Options: In-person, Virtual
Sharing experiences, connecting community, creating partnerships: That is what Content Marketing World is all about! This conference boasts over 100 sessions, workshops, and industry forums presented by the leading brand marketers and experts from around the world. Networking time and fun events are planned so you connect with fellow attendees before, during, and after the event.
Dates: TBD
Location: TBD
Attendance Options: In-person TBD, Virtual Offered
INBOUND by HubSpot is a fully immersive experience that provides access to transformative business trends, proactive conversations, and key actionable takeaways for sales and marketing professionals. Learn key takeaways about email marketing, social media strategy, content marketing strategy, and more.


Venue Management Conferences 2022
Dates: Feb. 27—Mar. 4, 2022
Location: Las Vegas, NV
Attendance Options: TBD
AVSS is the perfect way to learn from safety and security experts and gain access to a tremendous network of venue and event managers, security professionals, and other key personnel involved in every aspect of venue safety and security. You will come away with valuable resources that will strengthen your personal knowledge of venue safety and security.
Dates: March 29—31, 2022
Location: TBD
Attendance Options: TBD
The Venue Operations Summit is the premier industry conference for public assembly facility operations and engineering professionals. Get actionable information from a wide range of sessions, including those that discuss leadership tips, risk management, housekeeping, transportation maintenance, electrical system management, life safety, and much more.
Dates: July 18—21, 2022
Location: Phoenix, AZ
Attendance Options: TBD
VenueConnect hosts professionals from arenas, convention centers, amphitheaters, fairgrounds, performing arts centers, stadiums, universities, and more. This conference is designed to inspire industry leaders, provide targeted education, and bring event attendees together by creating relationships that last a lifetime.
Dates: TBD
Location: Atlanta, GA
Attendance Options: TBD
The International Association of Venue Managers (IAVM) hosts GuestX, a one-of-a-kind conference on crafting safe, extraordinary guest experiences. Not only will you gain invaluable insight from skills-based workshops and networking sessions, but you will also find learn how every aspect of your operation impacts your venue's ROI (return on investment).
Sustainable Events Conferences 2022
Dates: February 15—17, 2022
Location: Scottsdale, AZ
Attendance Options: In-person
Want to attend the premiere annual event for sustainable business leaders? The sustainable meetings and events profession is quickly evolving. New concerns, opportunities, and concepts are emerging faster than ever before. Join more than 1,000 professionals as you discover the latest trends, learn from your peers, and form valuable connections in sunny Arizona.


Top Leadership Conferences 2022
Dates: March 18, 2022
Location: New Orleans, LA
Attendance Options: In-person
Connect with hundreds of business-oriented women at this exciting annual conference. You will have the opportunity to accelerate your professional development, listen to two keynotes, attend multiple breakout sessions, and participate in all-inclusive professional development activities.
Dates: Spring 2022
Location: TBD
Attendance Options: In-person
WILMI (Women in Leadership Meetings + Incentives) is an exclusive conference for executive-level women in the industry. This conference will empower leading female meetings and incentives buyers and suppliers to network, engage in dialogue on present and future challenges and opportunities, and do business together.
Dates: June 2, 2022
Location: New York City, NY
Attendance Options: In-person
Network with bright minds and top decision-makers from a variety of industries. Attendees will be exposed to innovative principles provided by the brightest minds from high-performing organizations around the globe. This conference is ideal for leadership professionals who want to drive culture change and lead with conviction.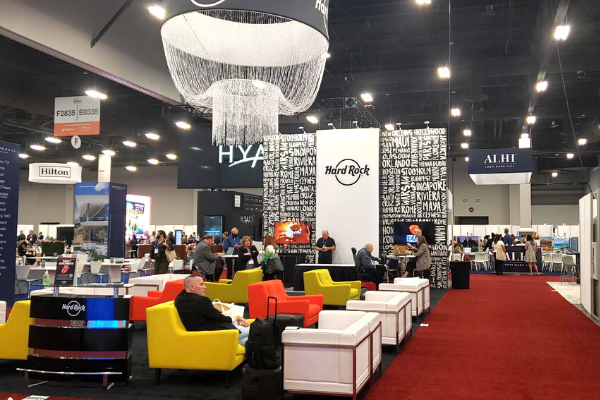 The IMEX America 2021 Trade Show Floor


Meetings, Travel and Incentives Conferences 2022
Dates: January 20—22, 2022
Location: Riviera Maya, Mexico
Attendance Options: In-person
Join other seasoned meeting planners for Smart Meetings' national 3-day experience at Hotel Xcaret Arte in Mexico. This experience is geared towards seasoned planners who source incentive programs and luxury C-level experiences. Assess exclusive tours of new and renovated properties, earn CEUs from top industry leaders, participate in fun activities, and participate in high-end raffles.
Dates: Jun 29—Jul 1, 2022
Location: Las Vegas, NV
Attendance Options: In-person
Dubbed the meetings, incentives, conferences and exhibitions (MICE) industry's only "one-to-one" event, GMITE 2022 will empower meeting planners and incentive buyers to seize new opportunities and cultivate possibilities in 2022 and beyond. Participate in pre-scheduled, one-to-one meetings in private suites, build lasting relationships and enjoy outdoor networking activities and receptions.
Dates: August 14–17, 2022
Location: San Diego, CA
Attendance Options: TBD
Reconnect. Reimagine. Recreate. The GBTA Conference will help attendees get back to travel, back to business, and back to connecting with what matters most. This event will help you think differently and evolve for the future. Attend this event to discover what is next for international travel.
Download Your Conference Justification Letter Template ✉️
If you are interested in attending a conference but need to get your boss on board first, consider writing an attendee justification letter. Your persuasive writing skills could help convince your manager of the value and rewards you will gain from attending the seminar.

Event planning professionals and attendees alike can use the following letter lay-out to improve their chances of attending (or creating) a successful event that draws a wide variety of audiences. For event planners, promote your event by dispersing this template. Click the image below to get your free copy today.



READ NEXT: