If you're like most event professionals, you love learning. You are thrilled to figure out what works and what doesn't at events. You're constantly on the lookout for top trends, new strategies, exciting event technology, and inspirational ideas to make the attendee experience a big success. And most of all, you use the power of learning to stay competitive in a fast-paced field that changes every day.
Life-long learning is an essential part of becoming a successful event professional. Whether you're a doer, a dreamer, a creator, or a tinkerer, kickstart your professional development journey with this list of our favorite event planning blogs, podcasts, influencers, ebooks, and more.
Table of Contents
Professional Development Resources for Event Planners
Best Event Planner Blogs to Read
Do you describe yourself as a reading enthusiast? If so, add an event manager blog (or several) to your weekly reading routine! 📚 Not only are blogs a great addition to any professional development plan, but they also expose event professionals to top ideas, tips, and strategies from industry thought leaders. Not sure where to start? The best event management resources and blogs include the following:
BizBash is one of the most robust event planning resources for learning about event production, catering, event technology, venues and destinations, and trade show best practices.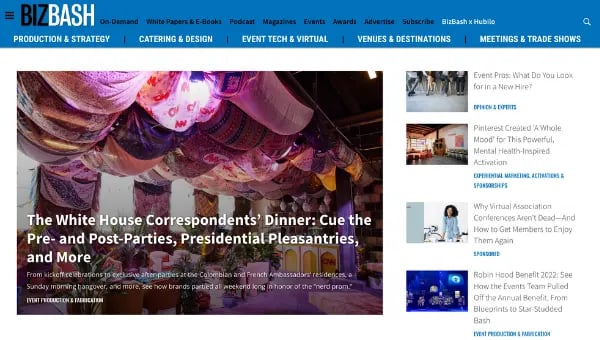 Cvent's articles are perfect for event professionals and hospitality professionals alike. Learn from leading event experts on how to use technology to elevate the attendee experience.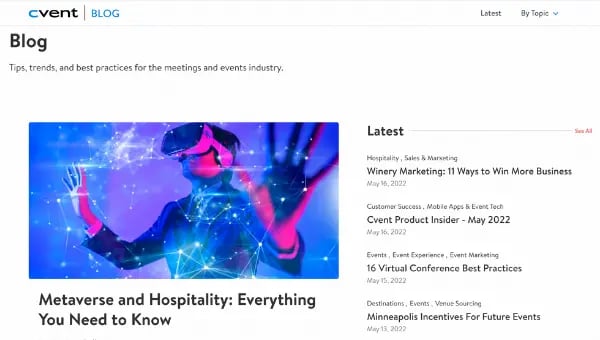 The Endless Events blog is an event management resource for event planners interested in learning about hybrid event production, event marketing, audience engagement, and more.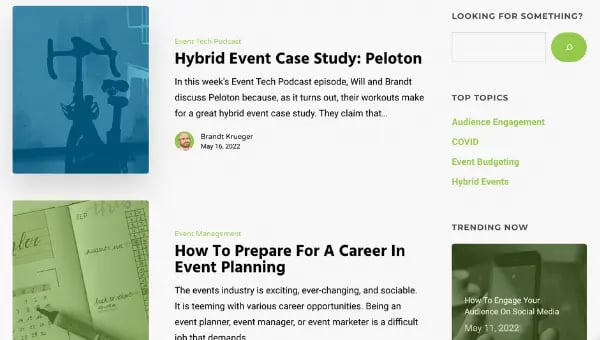 Read insightful ideas, predictions, and opinions from a diverse set of industry thought leaders, all in one place. There is something for every event professional here.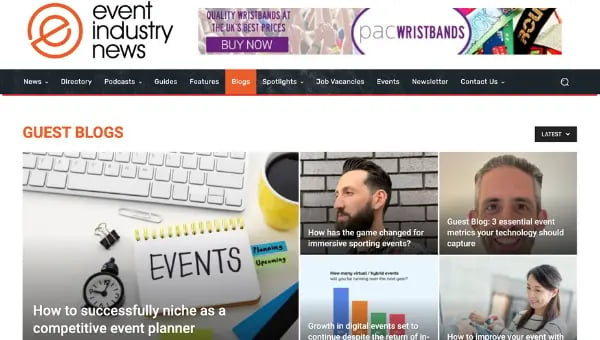 Want to plan awesome events and boost your event planner career? Read hundreds of articles by EventMB on event technology, hybrid events, diversity and inclusion, and more.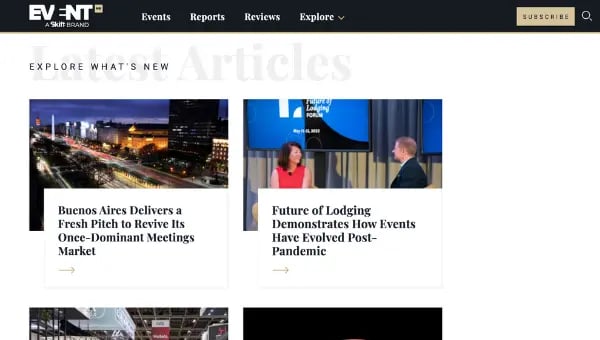 Get all the latest trends in the live events space in one spot! This event management blog provides key insights on event marketing, sponsorships, data tracking, and inspirational event ideas.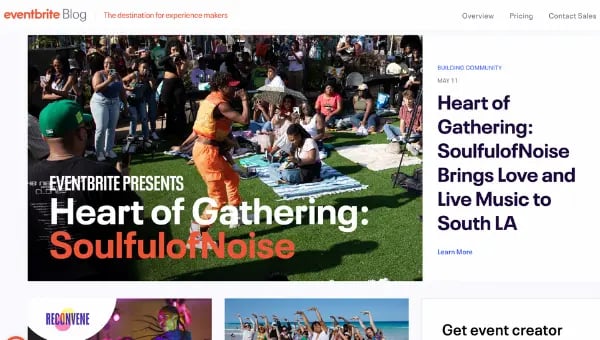 This events blog is your go-to resource for industry tools and tactics. Learn about hybrid event production, event branding, attendee networking, event data collection, and budgeting.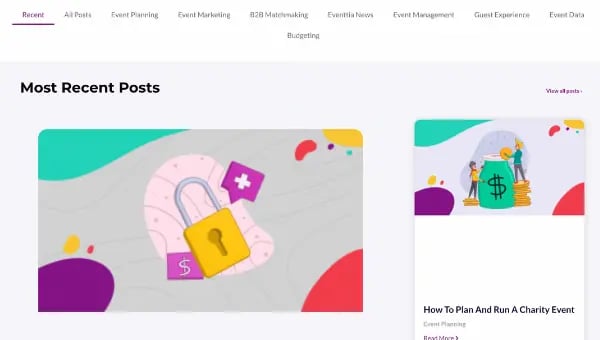 Browse an eclectic mix of news about corporate meetings and events, hospitality, and business travel. You'll also find sponsored content from industry thought leaders.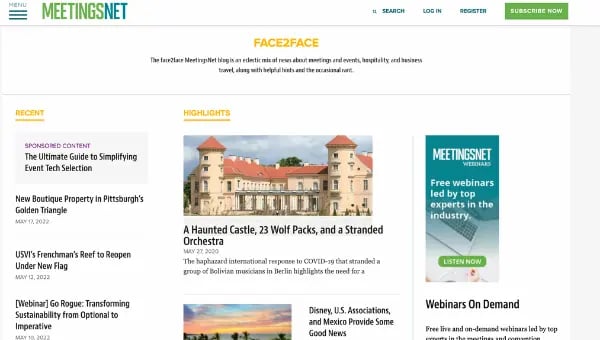 Learn corporate event planning tips from a leading publisher in the industry! Find the latest news, strategy tips, sourcing information, and more in this monthly publication of meeting planning resources.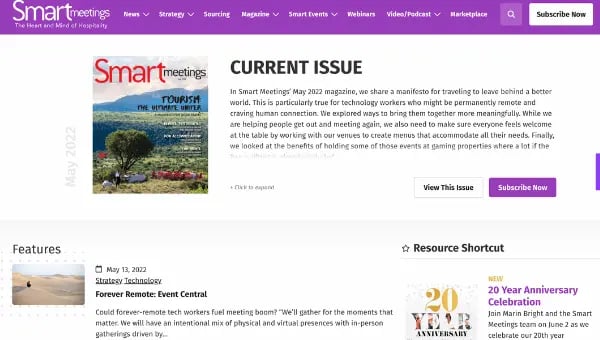 Want a website full of easy-to-read event industry blogs? You will love these meeting management articles on event networking, sponsorship opportunities, risk management, and more.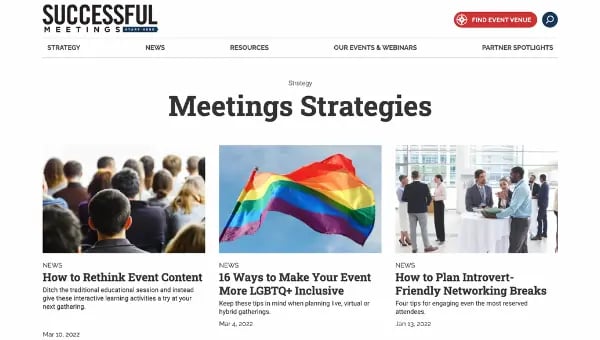 pc/nametag (that's us!) has everything you need to level up your events career. Learn about event planning certifications, professional development strategies, and just-for-fun event ideas.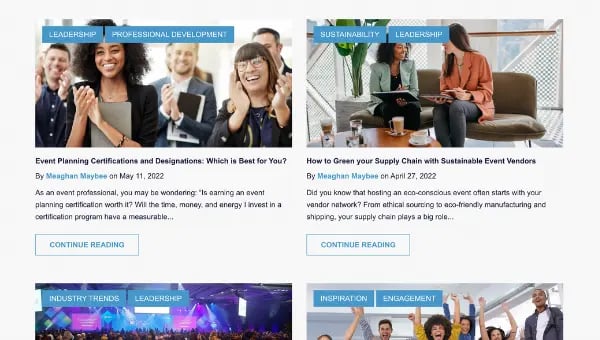 Event technology enthusiasts will love reading these articles on elevating the event production experience! Find everything you need to know on the latest event technologies and trends.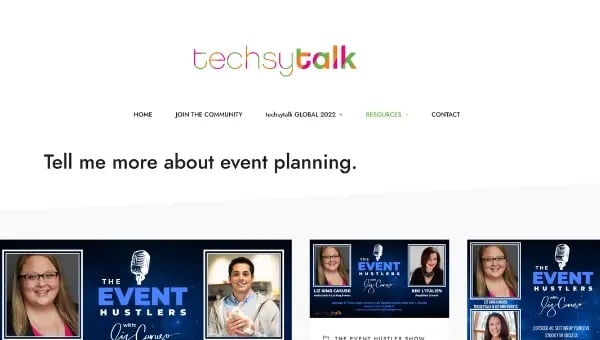 Best Event Planning Podcasts to Tune Into
If reading isn't your style, consider tuning into an event planning or event marketing podcast. 🎧 We love podcasts because they're free, you can listen to them anywhere, and they help you explore new topics through storytelling.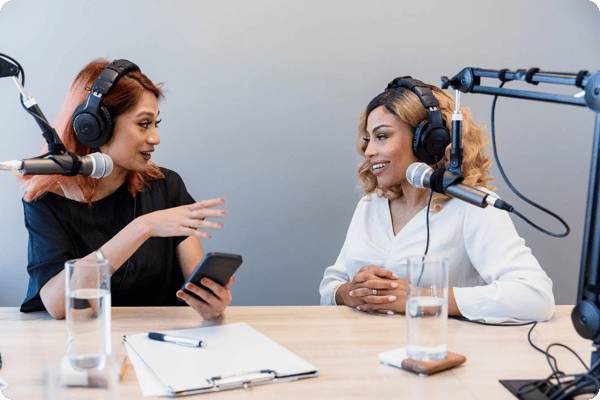 One study even found that 74% of podcast listeners use podcasts to relax, learn new things, seek entertainment, stay up to date on trends, and find inspiration. Sound like you? Read on to find a list of the top event planning podcasts we could find:
| | |
| --- | --- |
| | Want a 30-minute podcast that's just for event professionals? If so, you're in luck. The Meeting Minds podcast features nearly 200 episodes that cover conference and event logistics, thought leader insights, and more. Join event expert Charles Eide as he discusses the latest innovations in the industry, as well as tips and tricks for making your next event a hit. |
| | Do you work in the hospitality industry? You won't want to miss the Two Chicks, Three Seats podcast by Tripleseat, an industry leader in event management software. This podcast covers the hospitality industry's hottest topics. Learn about important news, fun food and beverage trends, event marketing tips, and more. These bite-sized podcasts are easy to listen to and only take 25-45 minutes of your day. |
Top Event Experts and Event Planner Influencers to Follow
Event planning thought leaders are cutting-edge thinkers. 🧠💡 Each one contributes their own unique thoughts and perspectives, many of which have the power to inspire change within the industry.
Are you looking for an informed opinion leader to follow within the meetings industry? Find your next event planning influencer to follow from this list:
Don't miss these free event planning guides:
Which event resources do you recommend?
There's no limit to the fun you can have with event management professional development! The resources in this round-up will help you stay current on trends, learn event planning acronyms and strategies, and get inspired.
Choose one (or several), then add them to your weekly routine. You might just find that the industry tips, tricks, and best practices you learn will help you to become a stronger, more educated event professional.
Which of these resources do you already use? Which intrigued you the most? Which resources did we miss? Let us know about your favorite professional development resources in the comments below.