Take a moment to recall the last event you attended that had a lasting impact on you. Did you have the chance to speak with someone new? Did you discover something useful to implement in your personal or professional life? Were you challenged to think about a topic differently?
The remarkable thing about events is that people remember them not for their size, but for their personal impact. That is why this week, we are covering the concept of micro-events and why "bigger" isn't necessarily "better" when you are looking to inspire your customers through events.
Read our blog post to learn how hosting small events throughout the year can help you accomplish your business goals, whether you are looking to grow your customer base, drive more sales or secure more attendees for upcoming events.
Table of Contents
What are micro-events?
Micro-events are short, custom-tailored experiences that provide value to your organization's target audiences. A typical micro-event takes place live (either in person or online), costs little-to-no money, and lasts no more than 1 and a half hours.
There are two main methods for hosting a micro-event:
Break up one large event into smaller, more manageable chapters throughout the year.
For example, instead of hosting one large conference, your team may opt to host smaller meetings on a monthly or quarterly basis.
Host regularly scheduled mini-events to engage your audience year-round. This strategy is ideal for providing consistent education to customers without breaking your event marketing budget.
No matter which method you choose, micro-events are the perfect addition to any event marketing plan.
Why Host a Micro-event?
First, you will offer in-depth, personalized content in an intimate setting. This is a surefire way to cater to the needs of your niche audience.
Second, you will spend less time, money, and resources planning micro-events. Planning multi-session or multi-day seminars can be costly. That is why replicating these complex events on a smaller scale is one of the ultimate productivity hacks for event professionals. In fact, some micro-events can be organized in as little as a week or two with the right planning.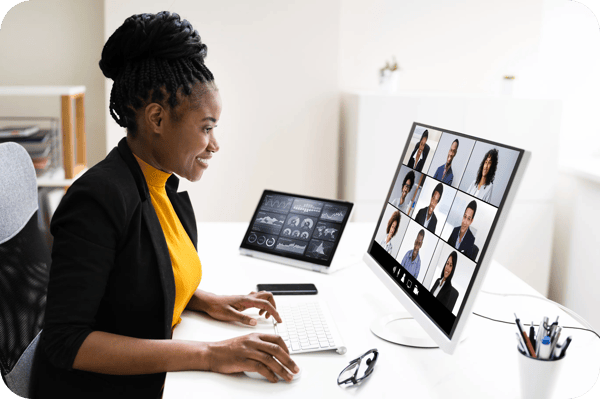 Top Small Event Ideas and Examples
The beauty of micro-events is that there is no right or wrong way to host them. The most important part is to keep them short, simple, and personal. Your audience will appreciate having the opportunity to form personal connections, gain knowledge, and network in a small group setting — either in person or online.
Examples of micro-events include the following:
Book Clubs
Coffee Talks
Debates
Discussion Panels
Experiential Events
Expert Q&As
Game Nights
Guest Speakers
Happy Hours

Interactive Experiences
Live Video Broadcasts
Lunch and Learns
Podcasts
Seminars
Social Media Events
Special Entertainment
Webinars
Workshops
The key to a successful micro-event is to be authentic with your target audience. Many of today's consumers are motivated by human-to-human experiences that provide value.
Done right, micro-events have the power to differentiate your brand from others, highlight your values, generate leads, boost sales, increase customer engagement and improve client retention.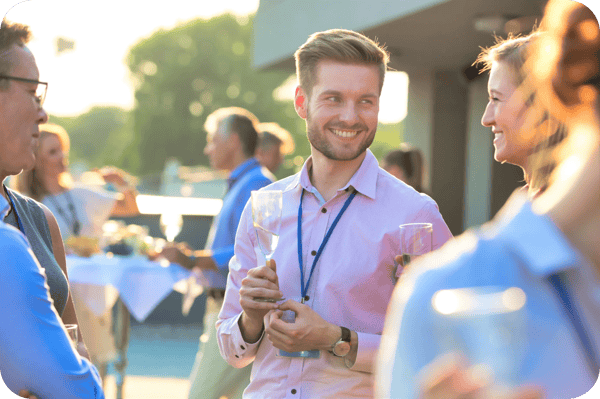 9 Benefits of Hosting a Micro-event
It is true that hosting large events is great for attracting big-name speakers, sponsors, and vendors. However, executing conferences and expos is not feasible for every organization, especially those contending with limited budgets. Keep reading to find out how mini-events can benefit any organization (even those with little-to-no marketing budget).
1. Micro-events connect with your organization's target audience.
Chances are your organization has a list of target audiences (also known as "personas") that represent your ideal customer. Finding your target audience will help you bring in qualified prospects, improve product development, and improve customer satisfaction. You will also get a better idea of how to structure your micro-event agendas to best align with your niche audience's needs and interests.
The key to hosting a great micro-event is to reach the right people at the right time with the right message. Start by creating a set of primary personas to help you attract high-value visitors, leads, and customers to every micro-event.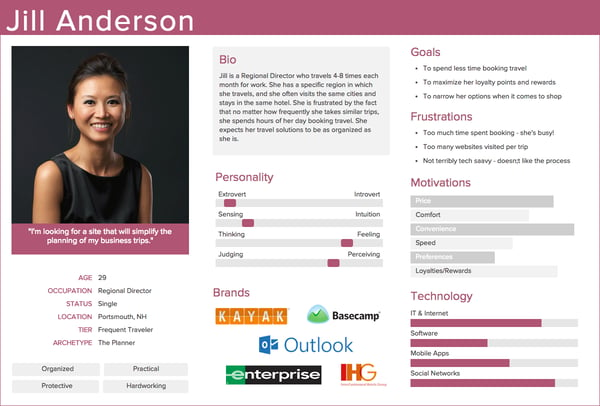 A sample persona profile courtesy of Xtensio
TAG TIP: Post your event on social media, then join the communities and groups your target audience is already a part of. Let your audience know how your event will add value to the conversations they are having, then drive them to your event page.
2. Micro-events keep your brand top-of-mind.
Do you want to attract leads, get referrals, and retain loyal customers? If so, your organization needs to build brand awareness among customers. Staying top-of-mind throughout the year with different types of marketing will decrease your chance of losing customers to your competition.
The more people think about your brand, the more they will want to talk about, interact with and purchase from you. Micro-events are among the many strategic marketing strategies that keep your brand exciting, engaging, and top-of-mind. Even hosting one event can help you establish better brand awareness and improve sales.
TAG TIP: Use a micro-event as a "trial run" to test whether a larger-scale version of the same event would be successful among your audience.
3. Micro-events can help maximize your event marketing budget.
If you are a small business or a non-profit organization, hosting an event may seem difficult or even impossible to afford. Luckily, there are countless ways to build buzz around your brand without spending hundreds (or thousands) of dollars. Plus, there are a variety of platforms (like Facebook Live and TikTok Live) that you can use to host live virtual events for free.
The beauty of micro-events is that a smaller audience can also mean a lower overall cost for you. Start out small to help you determine what works before investing more money into your event strategy.
4. Micro-events help build your customer base and sales pipeline.
Are you looking to scale, add more customers to your database and take big steps toward growing your sales pipeline? If so, adding micro-events to your marketing strategy is a smart move. Webinars, expert Q&As, podcasts, and other events can help you nurture the customer journey, the fun way!
When attendees sign up for your event, prompt them to fill out a form with their name, title, company, and email address. This information will help you promote future events, content, and sales to people who are already interested in what your company has to offer.
TAG TIP: Build your audience faster by encouraging event attendees to invite someone new when they attend your next event.


5. Micro-events increase audience participation and engagement.
Conferences, conventions, and corporate gatherings may be an extrovert's dream, but they are not always the best fit for everyone. Micro-events are perfect for attracting all types of attendees and helping them feel comfortable in a close-knit environment. Small events can help you boost one-on-one connections with all your brand's top advocates.
If you want people to stay focused and participate in your micro-event, you will need a few audience engagement tools in place. Create an event hashtag, run live polls, ask trivia questions, host a giveaway, or use an event app to get your event attendees more involved in programming.
TAG TIP: Invite attendees to submit questions or topic suggestions for your speaker(s) to address in the program as they fill out their registration form.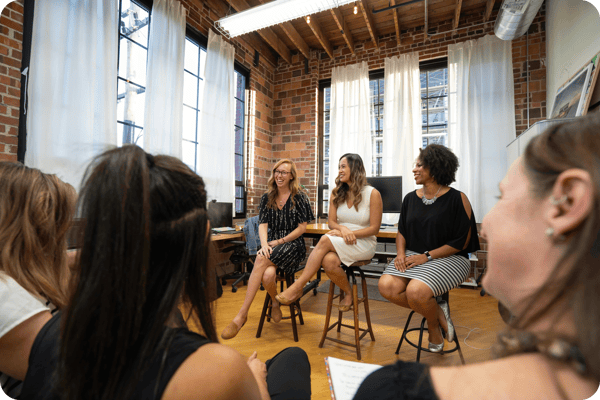 6. Micro-events allow for personalized content that caters to your audience.
Micro-events are perfect for personalized content. Why? Having a smaller group gives you more freedom to tailor your outreach efforts, content, and activations to best fit the needs of your audience. Your audience will love that your mini-events provide them with the opportunity to create their own experience in a personalized setting.
Another great thing about micro-events is that they can take place in person, online or in a hybrid setting. Since every attendee is different, it is a smart idea to offer flexibility in how people choose to attend. Virtual events are a great way to reach attendees where they are, while live events are a great way to let your audience form connections in person.
TAG TIP: Invite attendees to follow your organization on social media after your event for additional personalized content.


7. Micro-events provide meaningful industry networking opportunities.
Today, 80% of people say they join virtual events for educational purposes. The next biggest reason they join is to network with others. Micro-events offer the best of both worlds: they offer content that inspires and connects people.
Micro-events are as much about socializing as they are about content. Make it your goal to create networking experiences that draw people with similar interests, job roles, or industries together.
Happy hours, brain dating, meet-and-greets, luncheons, and VIP experiences can all be used to help your attendees feel like active contributors instead of "another face in the crowd."
TAG TIP: Facilitate connections without breaking the bank with cost-conscious satin sticky name tags — a durable, customizable option for organizations with a limited budget.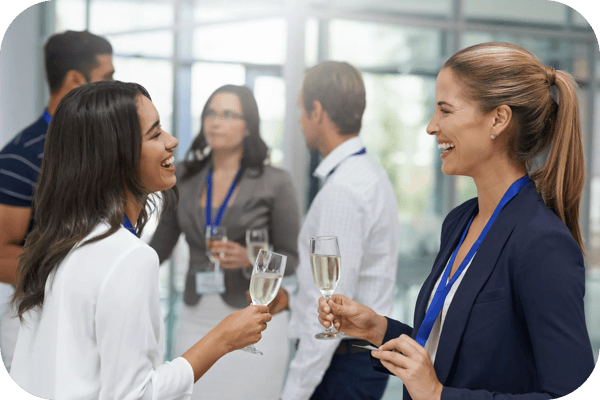 8. Micro-events can make "exclusivity" work in your brand's favor.
People love the concept of exclusivity because it elicits a sense of belonging and importance. In other words, when your product, service, or events are limited, you can create a higher demand for them among customers. You can use fear of missing out (FOMO) as a marketing tactic to create intrigue around your micro-event and drive more registrations.
Try limiting attendance to 10-25 individuals or creating a sense of urgency in your event communications (I.e., "Space is limited!" or "Buy your ticket before they are gone!") A count-down clock can also subconsciously encourage attendees to sign up for your event. Try to help your audience feel like "insiders" when they attend your events!
TAG TIP: Create a loyalty club that gives event attendees exclusive access to deals, flash sales or early bird specials.


9. Micro-events can help attendees feel safe and confident.
Today, regional meetings have exploded in popularity. Smaller gatherings continue to empower attendees to save money, minimize travel, stay closer to home, and participate in safer networking opportunities. Reduced attendance can also make it easier to manage on-site COVID-19 testing and enforce safety protocols.
While other events such as satellite events are hosted simultaneously from multiple locations or venues, micro-events can operate as stand-alone meetings that occur throughout the year. No matter which you choose, hosting your event locally is a great way to boost attendee confidence.
Event Spotlight: University of Wisconsin E-Business Consortium
Each year, the University of Wisconsin – E-Business Consortium (UWEBC) hosts over 50 collaborative learning experiences focused on marketing, information technology, supply chain management, and customer service.
UWEBC members attend peer groups, webinars, special interest groups, executive retreats, and an annual conference that focuses on thought leadership, business best practices, emerging technologies, and operational excellence.
Meet the Marketing Practice Director
| | |
| --- | --- |
| | As the Marketing Practice Director at UWEBC, Bill Carrier leads peer-to-peer collaborative learning experiences for 80-plus corporate members exploring business best practices and emerging technologies for Marketing. |
pc/nametag: "How can hosting micro-events benefit your organization's overall business strategy?"
Carrier: "Micro-events, which we call Special Interest Groups, are a critical tactic in service of our organizational strategy and allow us to have a deeper impact across our members. We use smaller, curated events to create a space for intimacy and depth, both virtually and in person. Ideally, hosting micro-events with the same cohort of attendees over several meetings creates peer connection and trust, affording a deeper conversation, sharing, and ultimately new insight."
PCN: "How does UWEBC use mini-events throughout the year? What benefits have you seen from hosting them?"
Carrier: "My colleagues and I host over 50 micro-events each year in addition to an annual conference. Our events are focused on business topics that our members select. We are facilitators for community building and peer knowledge sharing.
Our goal is to create the conditions for all meeting participants to have "A-ha!" moments about a specific business topic relative to their specific work context. Functionally, our members do the same work as each other, but usually in completely different industry contexts. This is an interesting catalyst for accessing novel, new insights."
PCN: "How does your team measure the success of a small-scale event?"
Carrier: "At the end of the day, our organization is measured on the insights that our meeting attendees bring back to their work environment. It is not enough to have a meeting where good ideas are shared and new insight is gleaned. As meeting facilitators, it is our job to ensure our meeting participants take those newfound nuggets of wisdom back to their organization. We attempt to measure the extent to which our meetings have a positive impact on our member organizations' business operations."
PCN: "Any other words of wisdom you'd like to share about custom-tailored mini-events?"
Carrier: "Micro events work best when you have a facilitator with a host mentality. It's like inviting a group of people over for a dinner party. You listen. You tend to the needs of your guests as you perceive them. You set the tone for communication and introduce folks to one another. For events with 20 to 100 people, we like using breakout group discussions where attendees can share in an even more intimate and trusting setting.
Micro events are a critical tool for developing and maintaining engagement in your community. Since the start of COVID-19, we pivoted from all-day, in-person events to two- and three-hour virtual events. Now that so many companies have shifted to hybrid and 100% remote work scenarios we find ourselves continually experimenting to meet our community where they are and with the time they can allocate."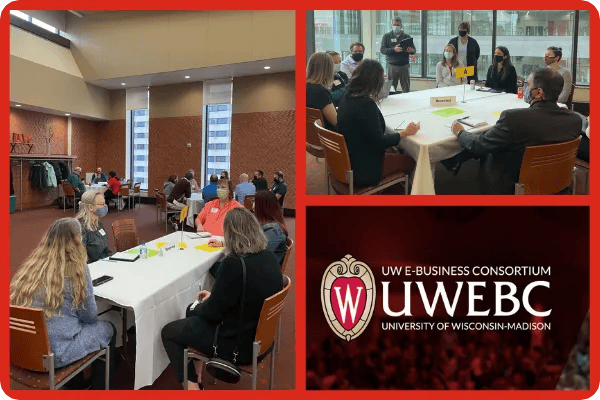 Discover UW E-Business Consortium or become a member by visiting the UWEBC website.
Event Promotion Ideas for your Next Mini-event
Remember, you do not have to spend a fortune to market and promote your events. Whether you are hosting an online event or an in-person event, there are countless ways to maximize event attendance without putting your event marketing budget in the red!
Download our list of creative ways to promote your event for little-to-no money. From creating a fun TikTok to utilizing email marketing campaigns, you are sure to find a handful of strategies that work with your organization's resources.
READ NEXT: